It costs $20,000 less than the equally powerful Shelby F-150 Super Snake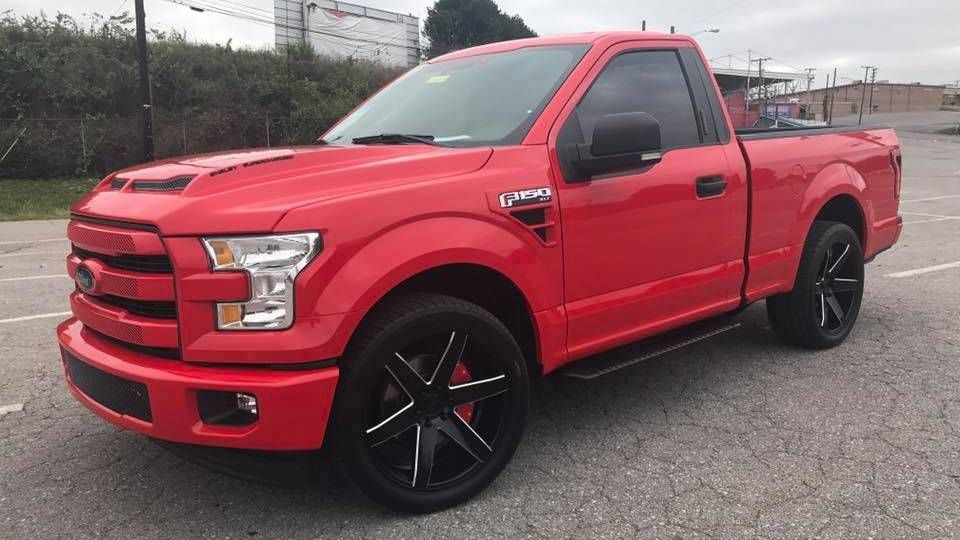 It appears that the market for souped-up F-150s is getting bigger by the day.
Customers who want a performance F-150 that offers more on-road performance than Ford's own off-road oriented Raptor have many aftermarket companies to go to. In fact, even Ford dealers have started to get a piece of the action lately and offer tuned F-150s.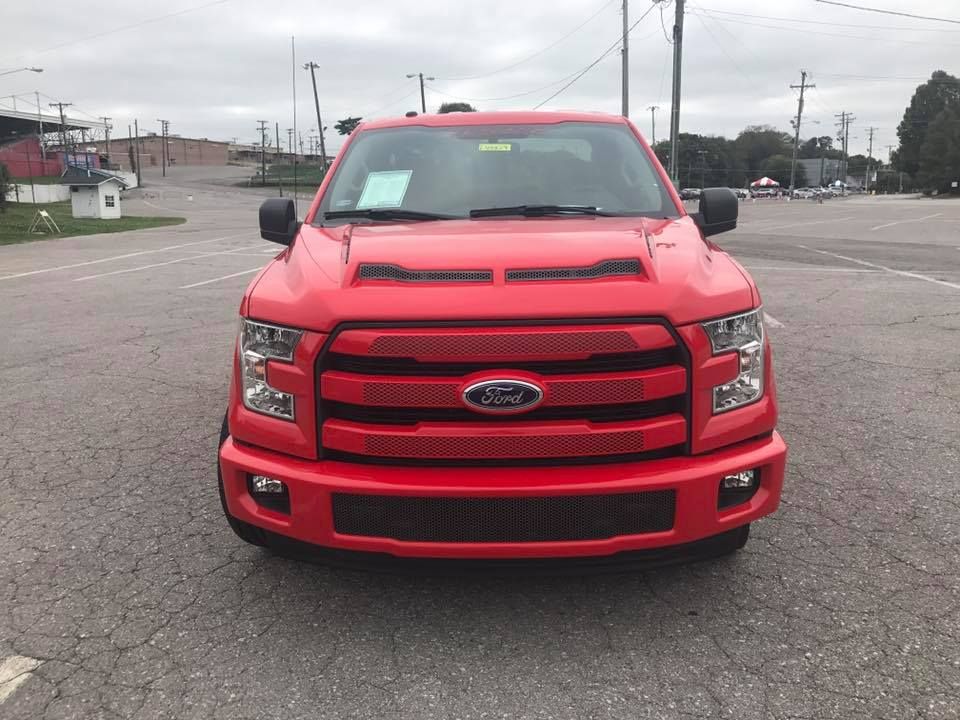 A fresh example is Wyatt Johnson Ford from Nashville, Tennessee, which is testing the waters with a 750-hp F-150 based on a single-cab two-wheel drive F-150 in XLT trim.
To free up 750 horsepower from the stock 5.0-liter V8 engine, the dealer commissioned Shelby to attach a 2.9-liter Whipple supercharger to it, as well as a cold air intake with a modified throttle body featuring bigger fuel injectors.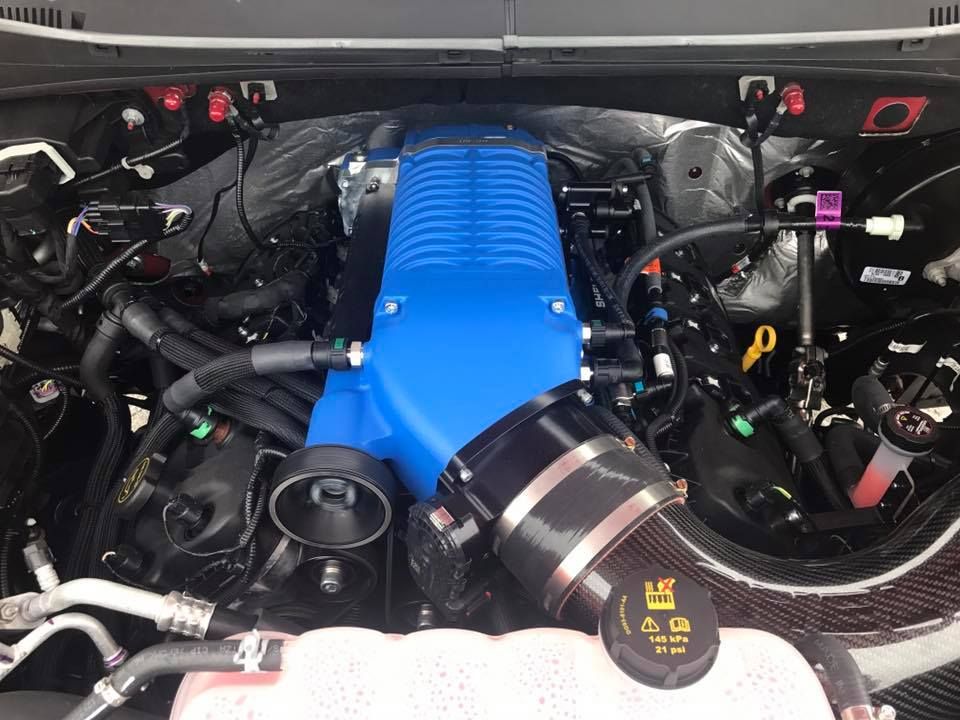 As the photos reveal, a Shelby dual intake ram air hood has also been fitted to allow the engine to breathe more easily. Rounding off the power upgrades is a Borla exhaust system.
The remaining upgrades are less impressive and include a lower rear suspension, red brake calipers, and 22-inch Verde alloy rims shod with thin 305-40 tires. Finally, the body-colored bumpers and grille, as well as the red interior accents complete the styling tweaks.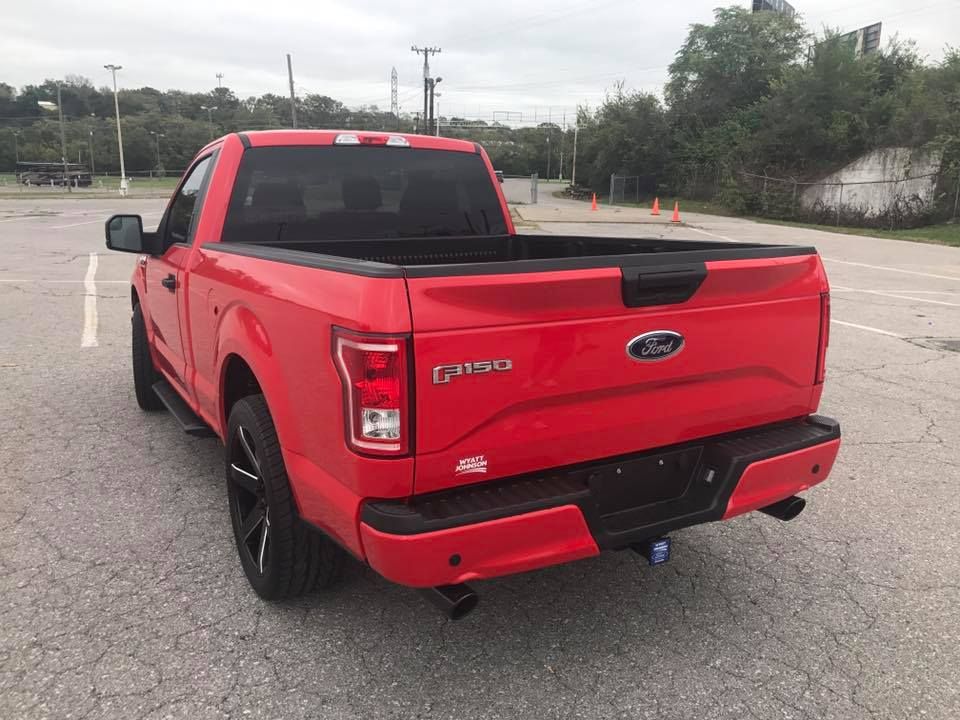 Since Shelby does all the work, the truck gets a warranty coverage — a 3-year/36,000-mile limited one in this case. If you want to buy one, this particular muscle car has already been sold, but Wyatt Johnson Ford will take your money and build more. $74,995 is the price, which makes the F-150 Outlaw WJ750 more than $20,000 cheaper than the Shelby F-150 Super Snake.
Now, what do you think about this one-off 545-hp Ford F-22 Raptor F-150?
Story references: Wyatt Johnson Ford via Motor1