It claims its place as the range-topping Sport Turismo model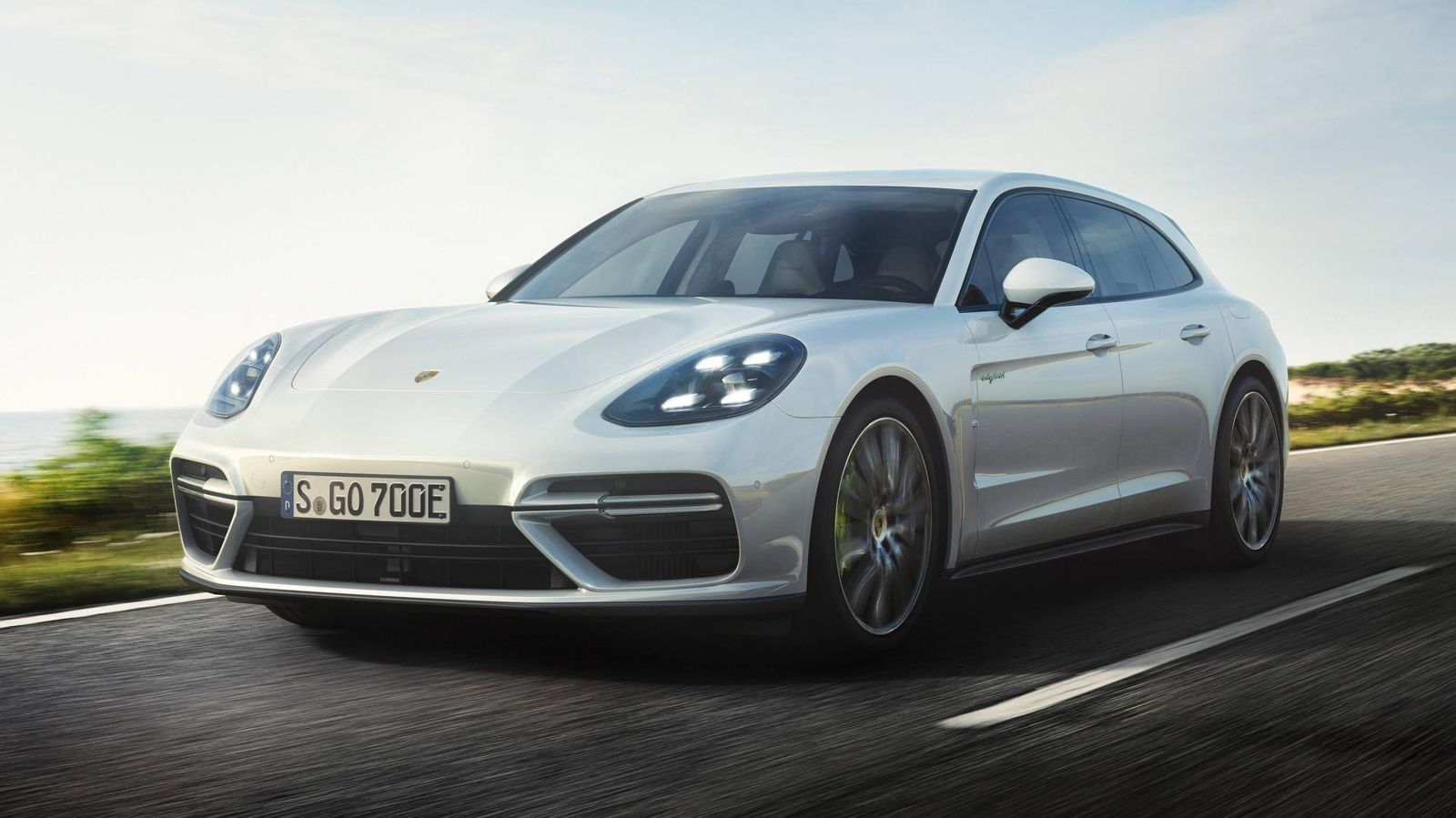 With the Porsche Panamera getting the Turbo S E-Hybrid designation in early 2017, it was only a matter of time before it was made available on the Sport Turismo body style as well.
From now on, the powerful plug-in hybrid powertrain can be ordered with the sexier Sport Turismo shooting brake body, with the specs remaining unchanged.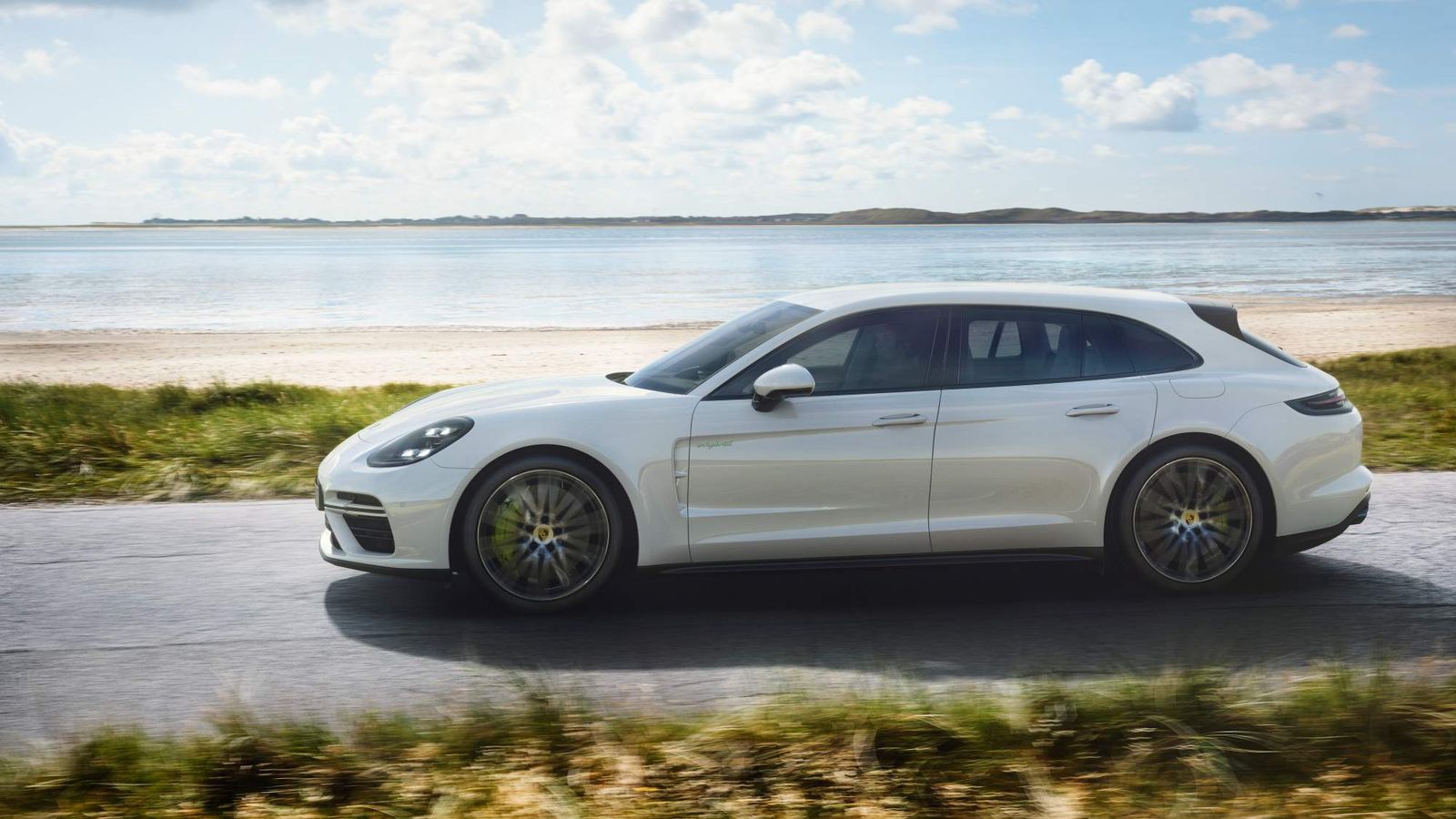 Pairing a 550-hp 4.0-liter twin-turbo V8 engine with a 136-hp electric motor and 14.1 kWh lithium-ion battery pack, the 2018 Panamera Turbo S E-Hybrid Sport Turismo offers a system power of 680 horsepower and a maximum system torque of 850 Nm (627 lb-ft) — available from just above idle speed, at 1,400 rpm.
The plug-in hybrid powertrain also includes a decoupler integrated into the hybrid module that is electro-mechanically actuated via an Electric Clutch Actuator. There's also an eight-speed PDK dual-clutch transmission that sends power to the standard adaptive Porsche Traction Management (PTM) all-wheel drive system.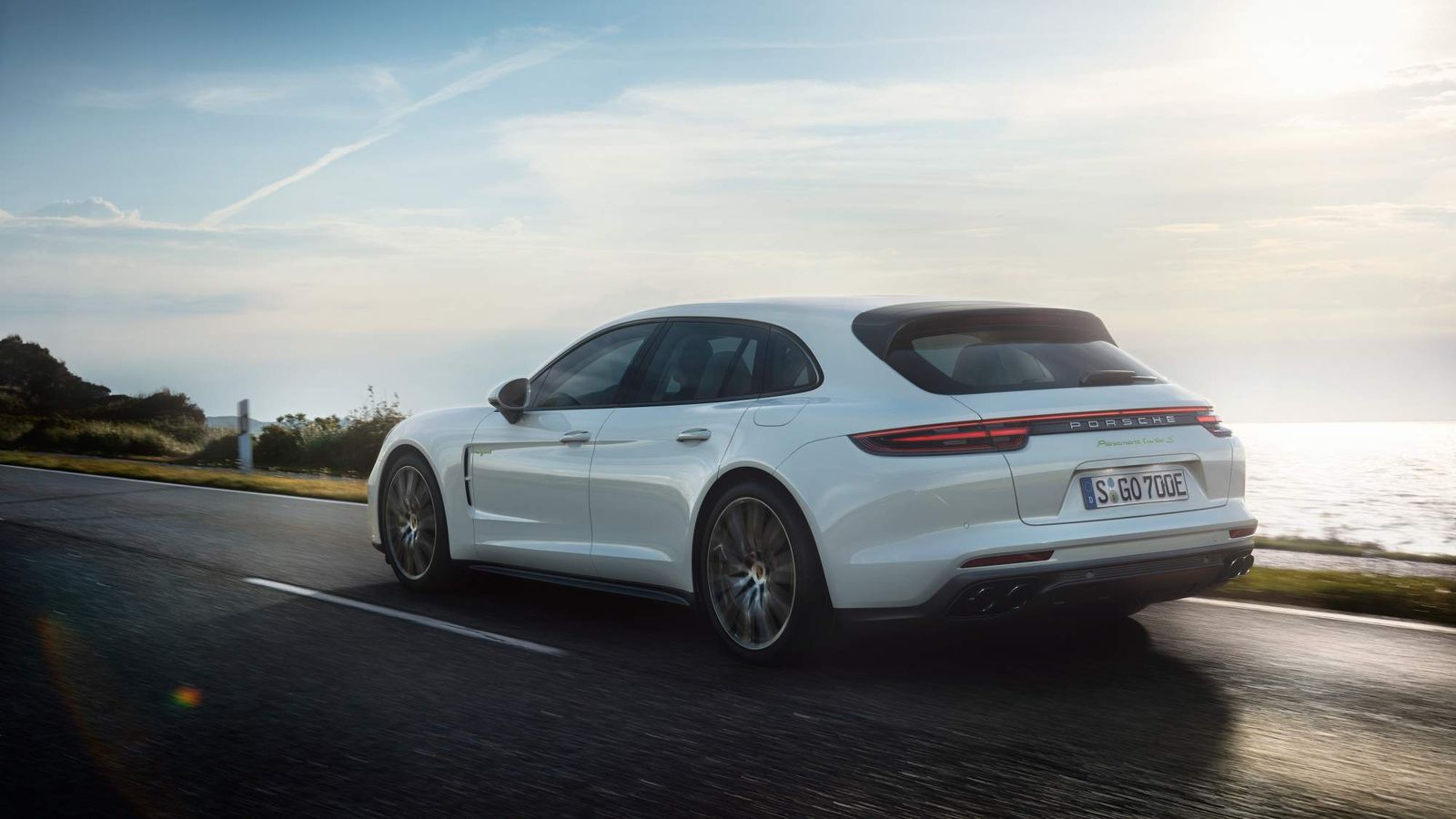 Naturally, all that translates into stellar performance: the Panamera Turbo S E-Hybrid Sport Turismo sprints from 0 to 100 km/h in 3.4 seconds and maxes out at 310 km/h (193 mph). But even more impressive is the average fuel consumption of 3.0 l/100 km according to the New European Driving Cycle (NEDC). Power consumption is 17.6 kWh/100 km.
When traveling at speeds of under 140 km/h (87 mph), the Panamera Turbo S E-Hybrid Sport Turismo can run on electric power alone for up to 49 km (30 miles).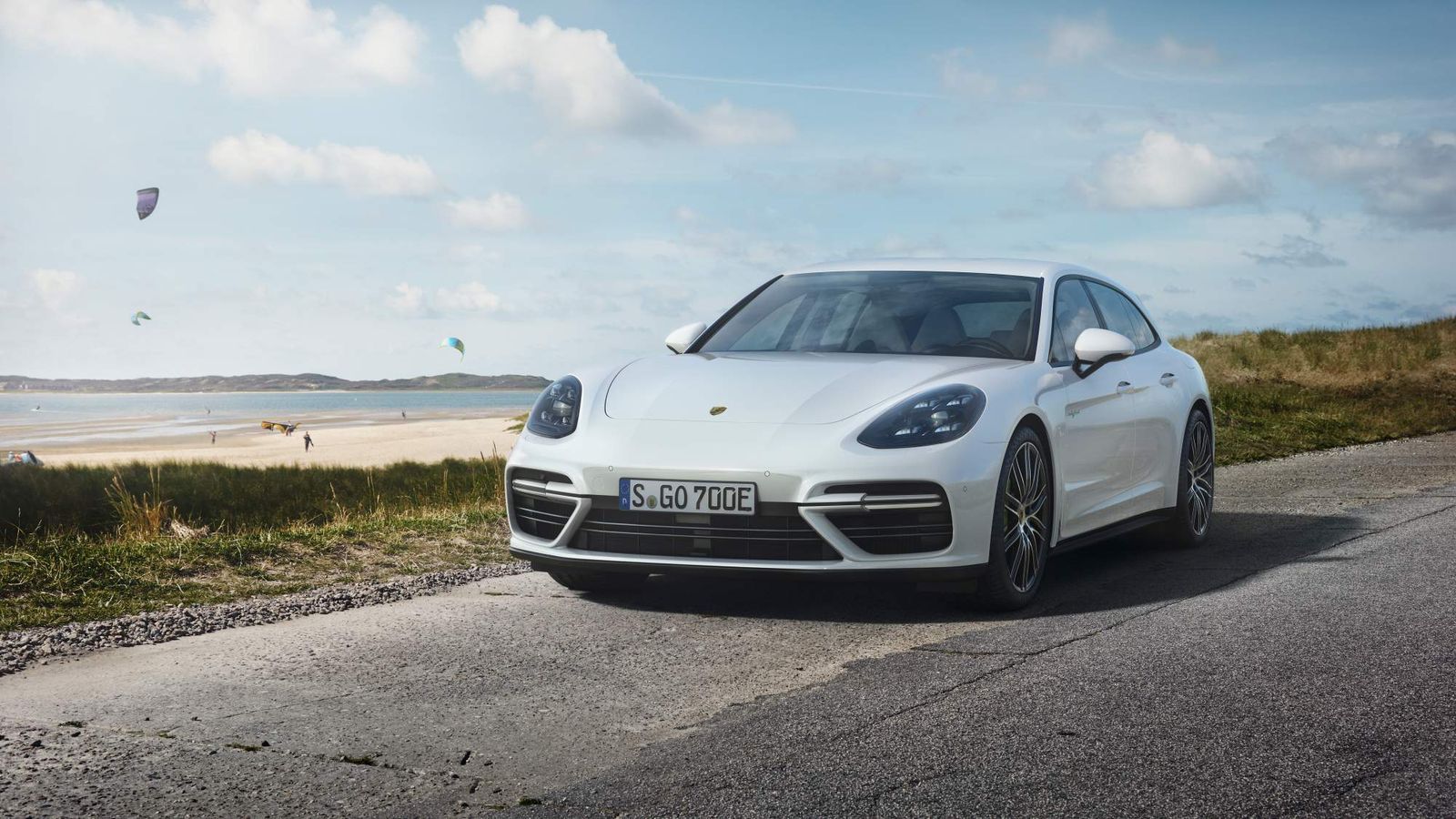 Besides packing an enormous punch, the Porsche Panamera Turbo S E-Hybrid Sport Turismo brings an array of standard features. These include ceramic brakes, electric Porsche Dynamic Chassis Control (PDCC Sport) roll stabilization including the Porsche Torque Vectoring Plus (PTV Plus) rear differential lock, adaptive three-chamber air suspension, 21-inch alloy wheels in a 911 turbo design, Power Steering Plus, the Sport Chrono Package, and auxiliary air conditioning.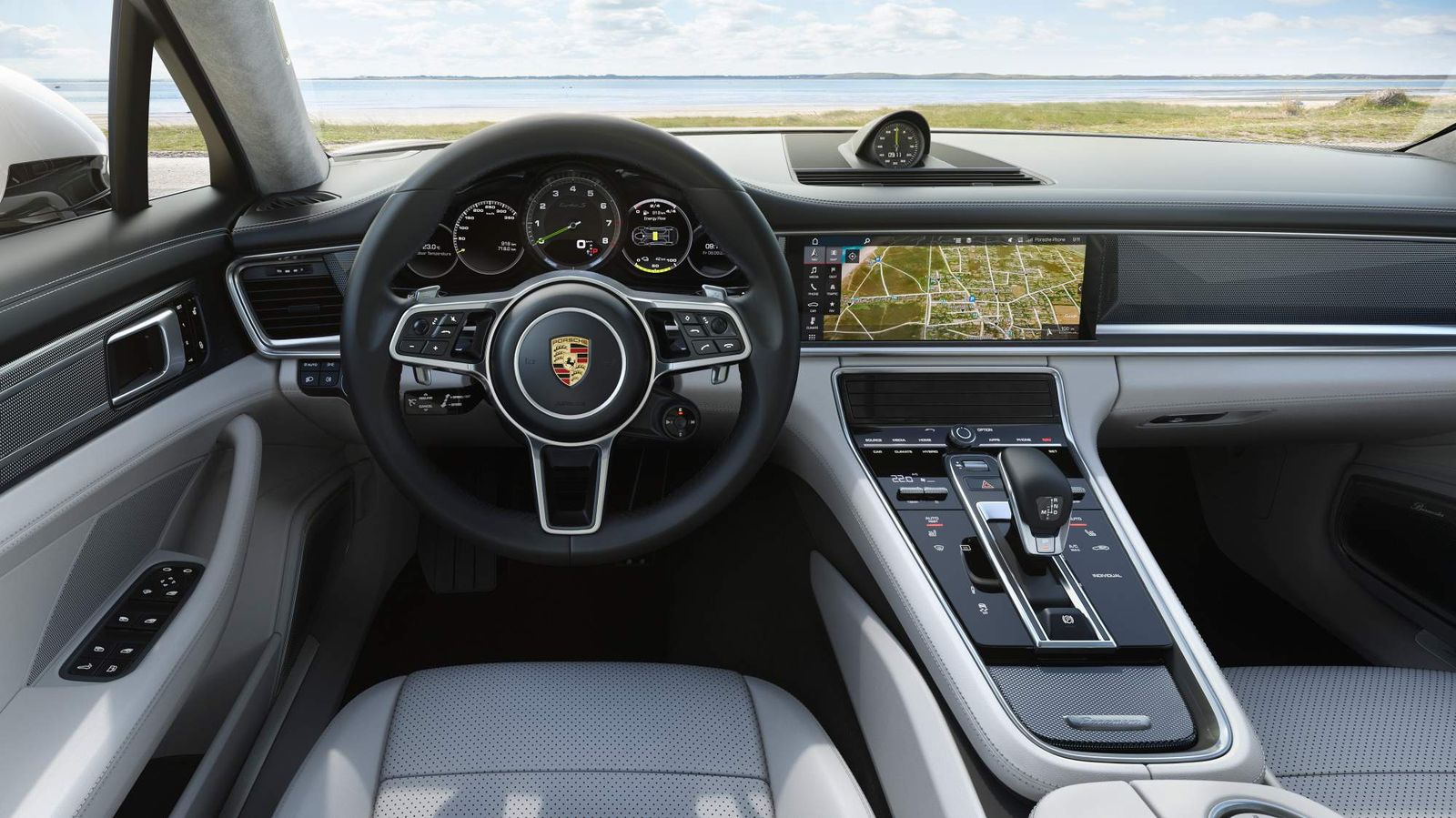 As expected, the bill reflects the generous equipment: the 2018 Panamera Turbo S E-Hybrid Sport Turismo starts at €188,592 in Germany and $188,400 in the United States. The new model can be ordered now, with deliveries expected in spring 2018.
Check out our test drive with the regular Panamera, and check back soon for our first contact with the Panamera Sport Turismo.