2019 Chevrolet Corvette ZR1 debuts with 6.2L V8, makes 755 HP
No wonder Chevrolet calls it "The King"
The wait is over: this is the 2019 Chevy Corvette ZR1 and boy, it looks ready to shred tires and punish some asphalt.
Meet the fastest and most powerful Corvette ever built, coming to "retake its supercar crown" according to Chevrolet. Romance and drama aside, the 2019 Chevrolet Corvette ZR1 is a thing to behold. But we'll get there.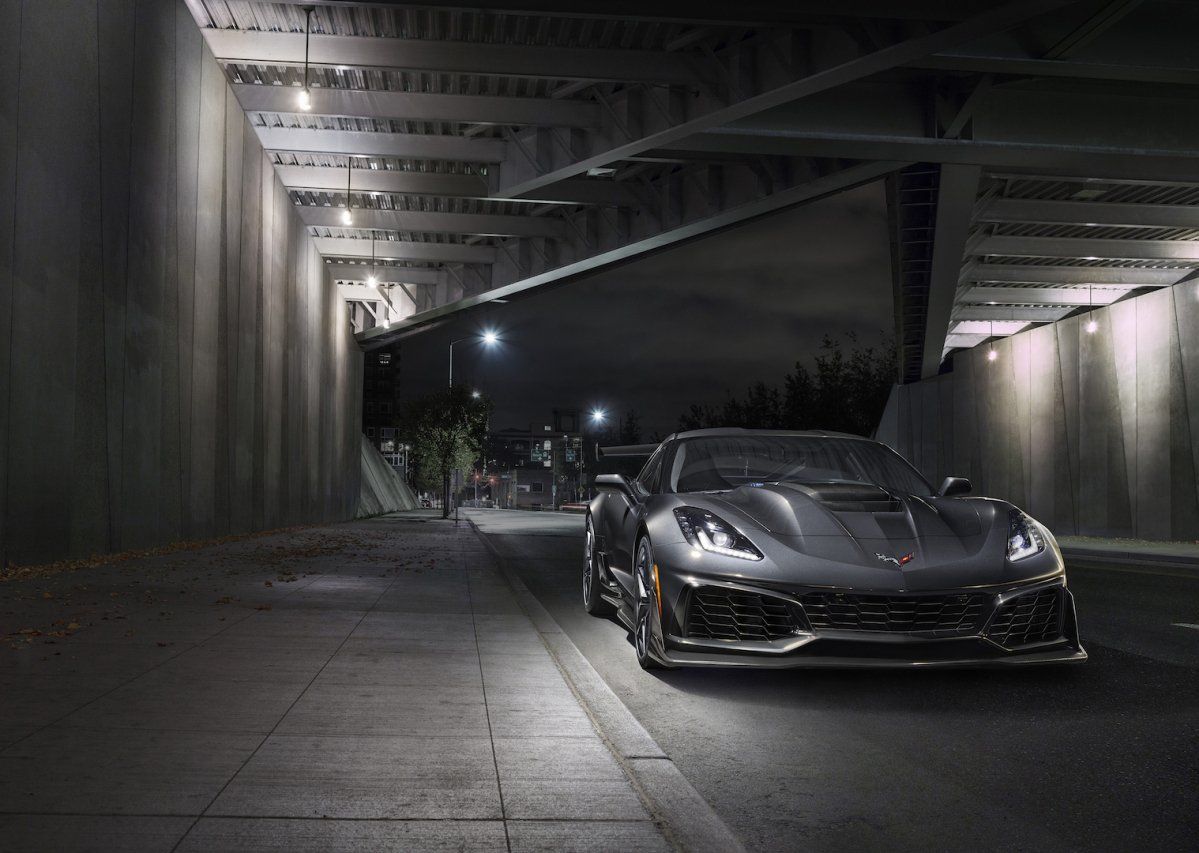 There's been a lot of speculation on what engine could power the new Vette ZR1, but Chevy finally cleared the air: it's a supercharged LT5 6.2-liter V8 powerplant that churns out 755 horsepower (563 kW) and 715 lb-ft of torque (969 Nm) that Chevy grafted inside the ZR1.
The engine is also making use of a dual-fuel-injection system (GM's first such setup) while the supercharger's displacement went up by 52% compared to the Corvette Z06's LT4 supercharger. Top speed is said to reside somewhere above 210 mph (338 km/h).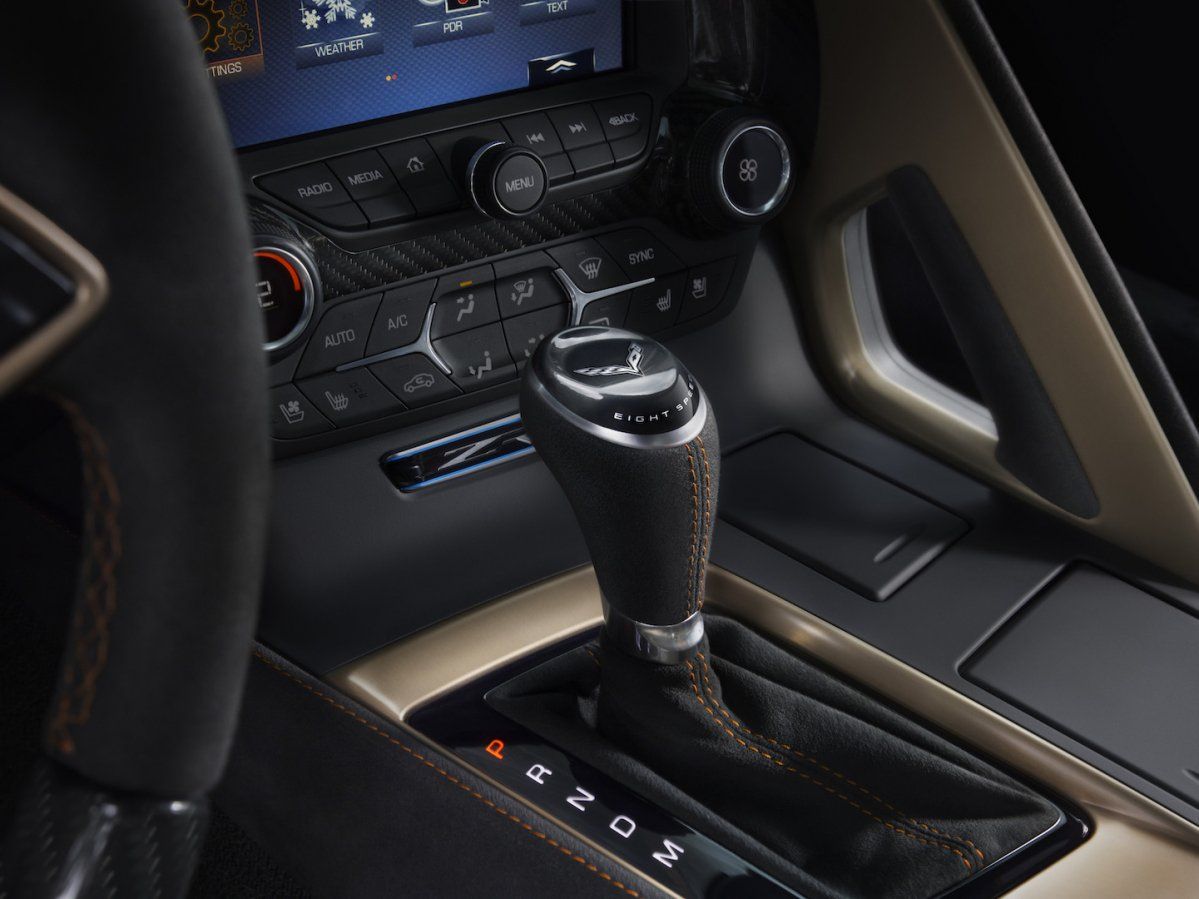 Married to the engine is either a seven-speed manual or an eight-speed automatic with steering wheel paddle shifters. The latter is a first-ever on a Chevrolet Corvette ZR1.
Four new radiators make sure the engine and drivetrain are properly cooled during spirited driving and customers can specify a carbon-fiber hood that allows the supercharger and the intercooler to come out through a central opening. According to Chevrolet, the 2019 Corvette ZR1 tips the scales at 3,524 lb. (1,598 kg).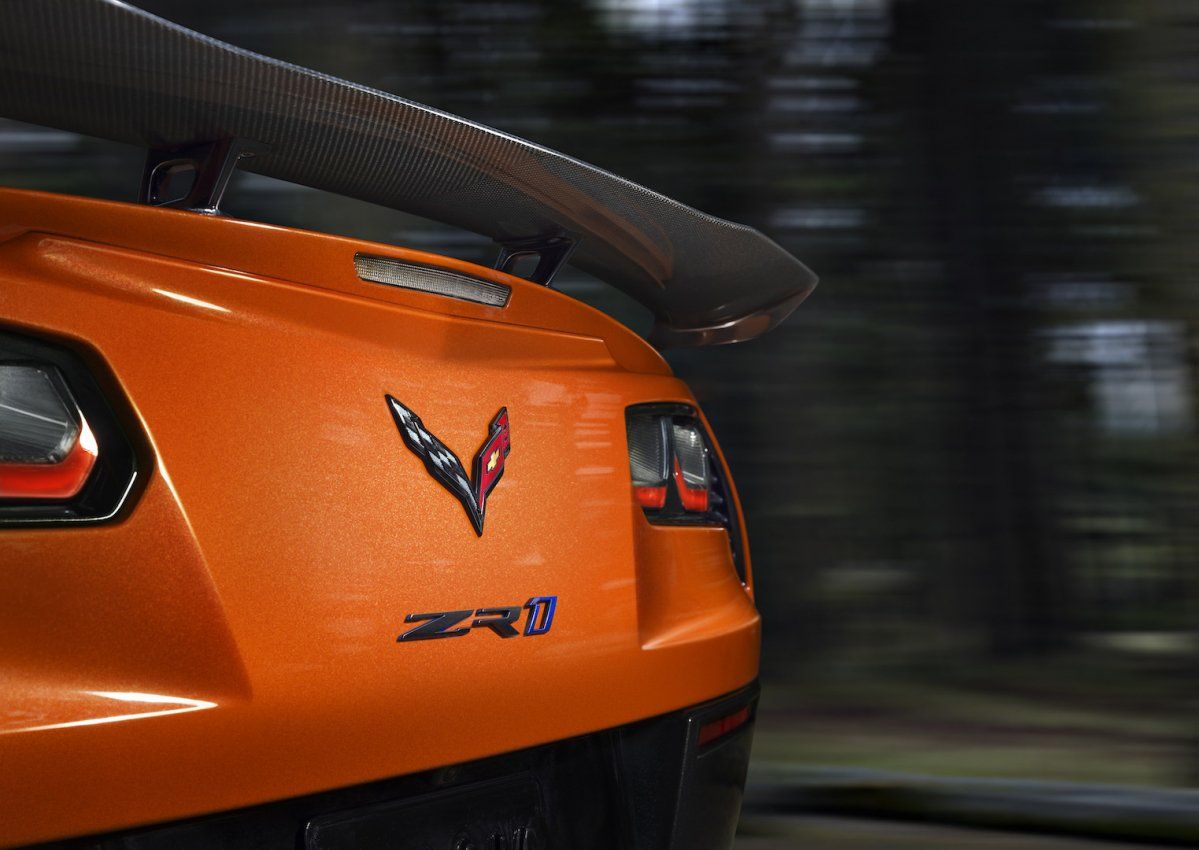 Now let's talk control, a mandatory feature on such a car. The 2019 Chevrolet Corvette ZR1 can be kitted with one of the two available aero packs.
A rear low wing is standard (this one helps achieve the highest top speed) while a High Wing (two-way adjustable) can be specified for those who are after high downforce on the track. Both wings are connected directly to the chassis – just like C7.R racecar – for extra strength and stability.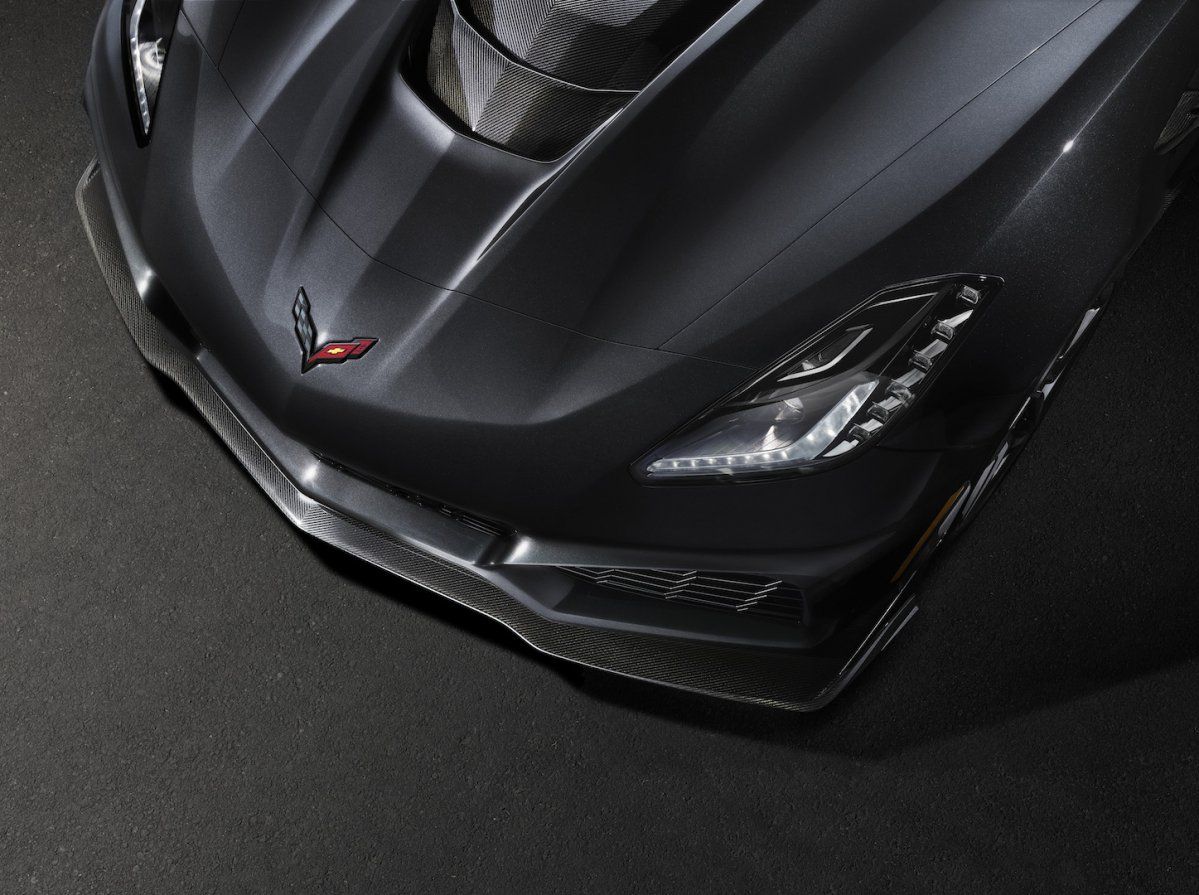 Moreover, the pack containing the high wing also brings a front splitter, Michelin Pilot Sport Cup 2 tires and Magnetic Ride Control to the table.
Inside the cockpit, Chevrolet threw in its best mix of materials, including leather for the seats and suede microfiber inserts. Optionally, customers can fit their new 2019 ZR1 with heated and ventilated Nappa leather seats, a carbon-fiber adorned steering wheel and Performance Data Recorder, among other things.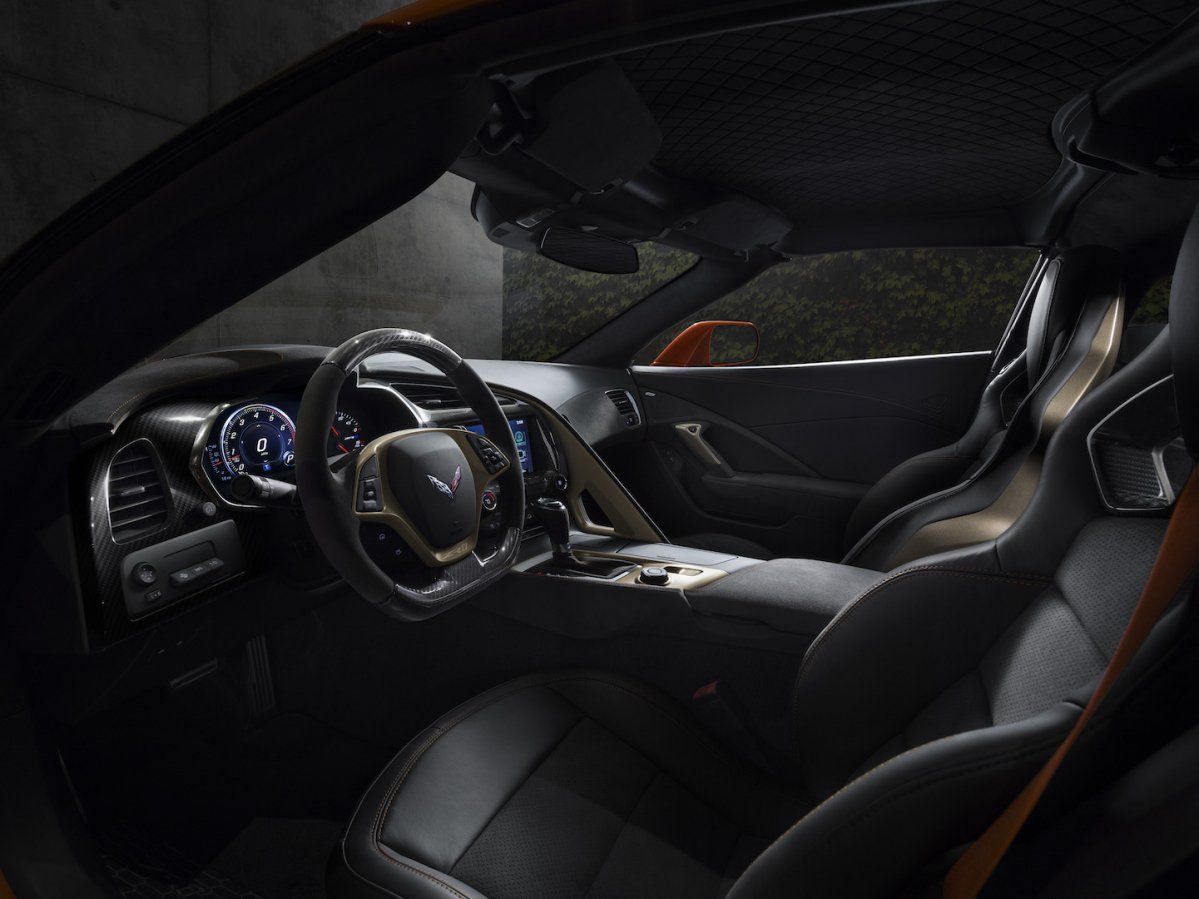 Also available for the new Corvette ZR1 is the Sebring Orange Design Package. While this doesn't change the supercar's mechanical setup, it does bring the Sebring Orange body paint matched with orange brake calipers, seat belts, stitching and exterior bits, plus a bronze-aluminum interior trim.
The 2019 Chevrolet Corvette ZR1 goes on sale in the spring of 2018.
Introducing the 2019 #Chevy #Corvette #ZR1. Consider the pace set. pic.twitter.com/YNnwPLvwL0

— Chevrolet (@chevrolet) 12 November 2017
In other related news, the latest rumors are claiming the upcoming 2019 Chevrolet Corvette C8 will go into production next January.