Thanks to some significant improvements over the 2018 model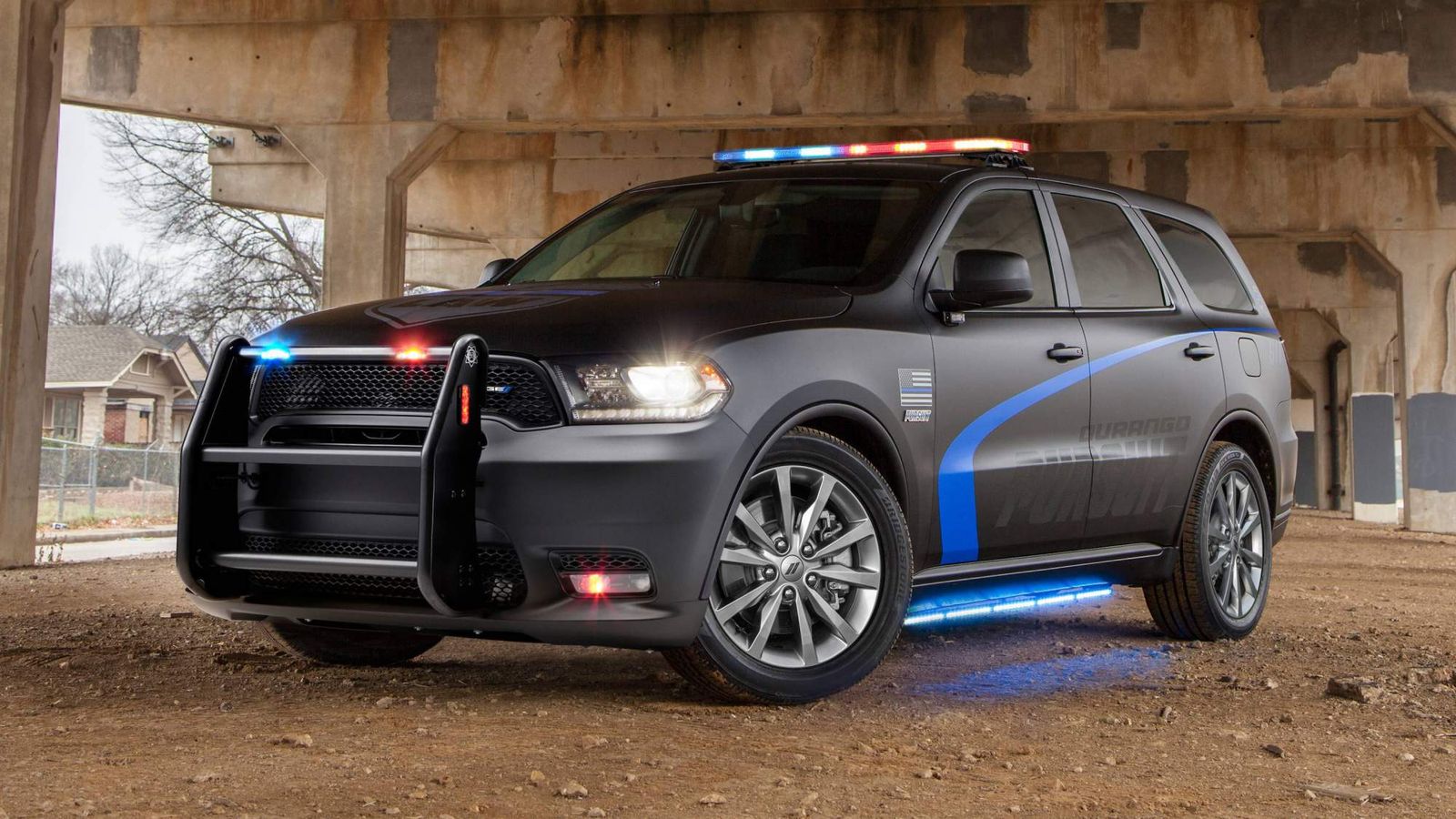 Dodge has lifted the veils off the 2019 Durango Pursuit at the National Sheriffs' Association Show in New Orleans (June 15-19).
The updated version of the pursuit-rated SUV now features a new front fascia with integrated brake-cooling air ducts for improved brake performance and durability, as well as a performance-tuned, load-leveling suspension aimed at enhancing control and stability.
Both upgrades make the 2019 Dodge Durango Pursuit better suited for apprehending offenders. If you're wondering why would police agencies need an SUV, the answer comes from Dodge itself.
"The Durango gives law enforcement agencies even more of what they want: a more spacious interior room, a higher ride height, HEMI V8 performance, and efficiency."
Steve Beahm, Head of Passenger Car Brands – Dodge//SRT, Chrysler, and FIAT, FCA North America
Police agencies can choose one of two engines for the 2019 Durango Pursuit: a standard 3.6-liter Pentastar V6 rated at 293 hp and 260 lb-ft (352 Nm) of torque or an available 5.7L HEMI V8 (shared with the Charger Pursuit) that makes 360 horsepower and 390 lb-ft (528 Nm) of torque.
[NativeAd]
Regardless of the engine choice, all 2019 Dodge Durango Pursuit police vehicles are equipped as standard with an eight-speed automatic transmission and all-wheel drive. The AWD system features a two-speed transfer case for low-range off-road capability. Factor in the 8.1 inches (205.7 mm) of ground clearance and it's clear that going off the beaten track won't help offenders lose the tail.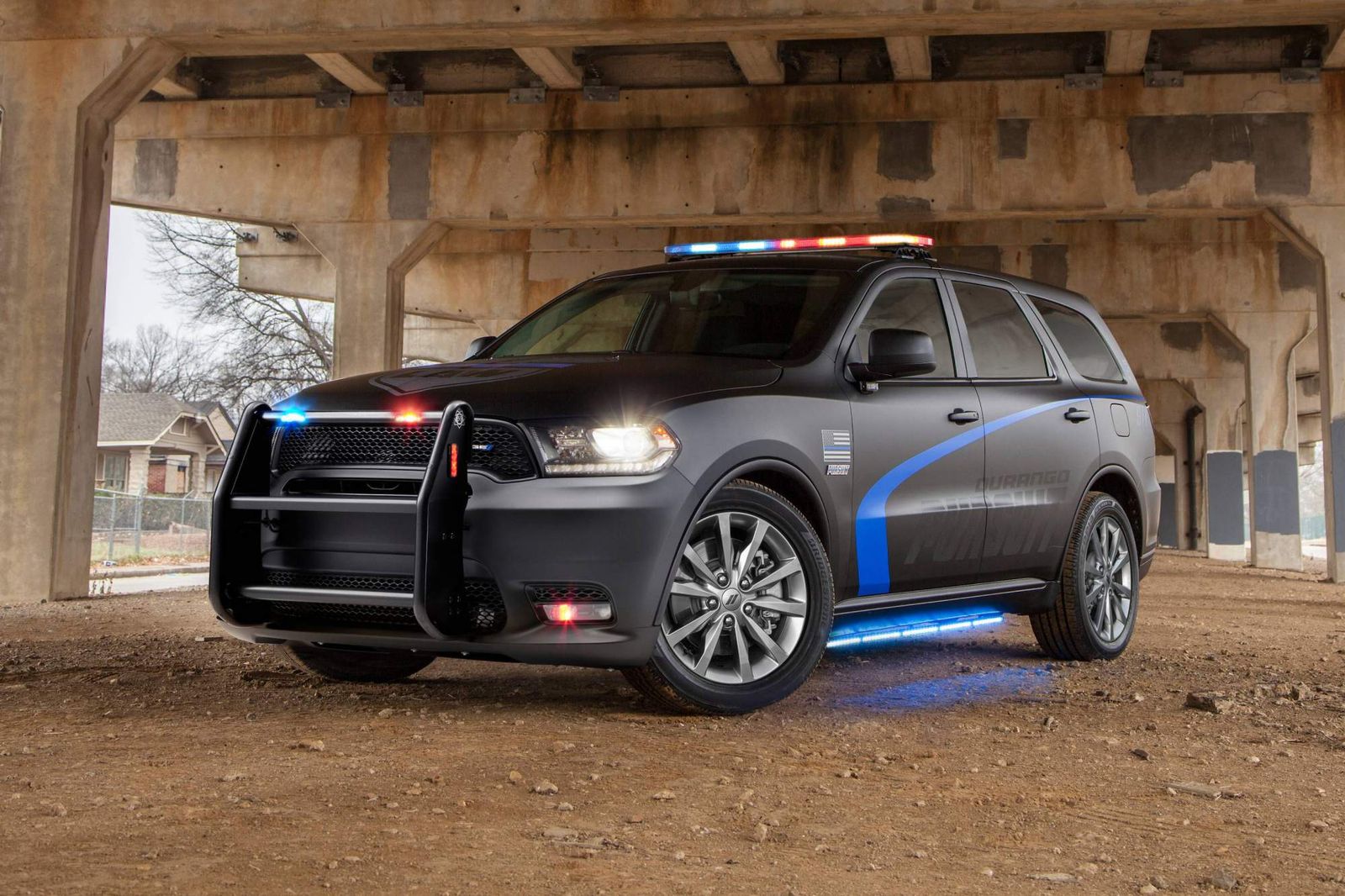 The active transfer case is also said to enhance fuel efficiency, with EPA-estimated ratings of 25 mpg highway for the V6 model and 22 mpg highway for the V8 version. The big SUV also packs heavy-duty anti-lock brakes (13.8-inch front and 13-inch rear) that can bring it to a halt from 60 mph in 134 feet (40.8 meters). Front- and rear-stabilizer bars as well as 18-inch aluminum wheels are also on the menu.
Dodge will start taking orders for the 2019 Durango Pursuit police vehicle later this summer.
READ MORE: 2018 Ford F-150 Police Responder is the industry's first pursuit-rated pickup