There's only one winner to this, and that's 'Murica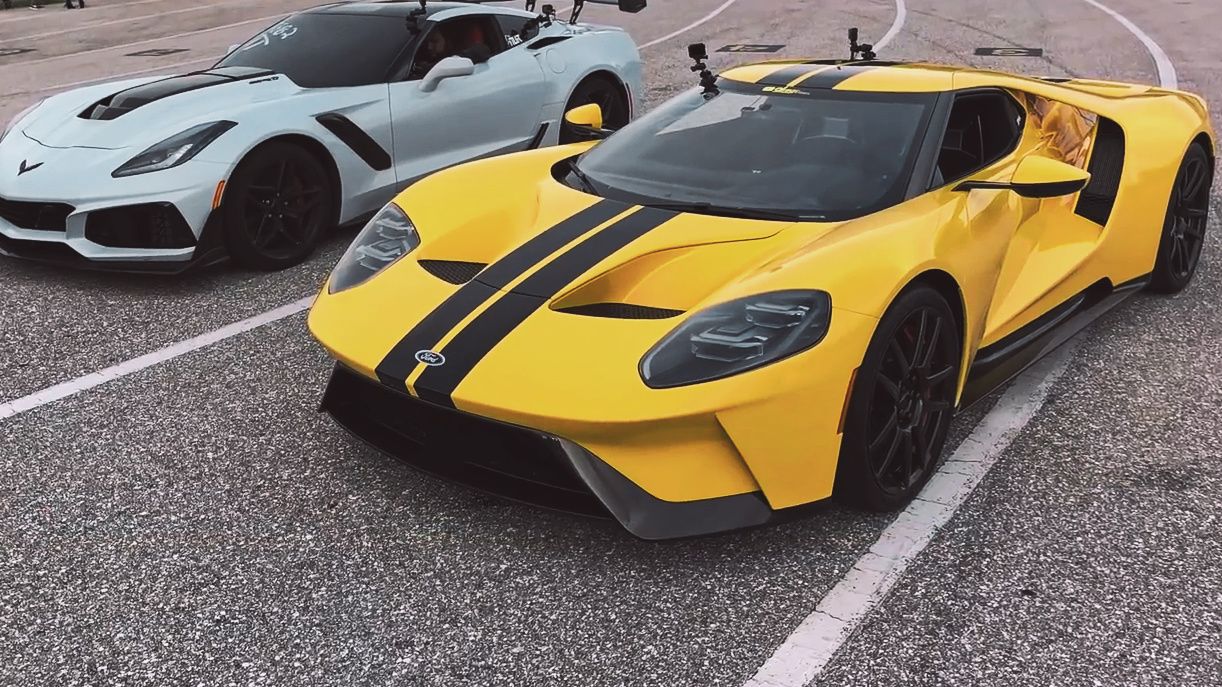 Sharing the same nationality doesn't make these two BFFs. After all, it's Ford versus Chevrolet here, which pretty much says it all. So, who wins: the Corvette ZR1 or the GT?
Tough question, you say? Well, before finding the outcome, let's look at some numbers.
The Chevrolet Corvette ZR1 pushes 755 hp and 715 lb-ft out of a LT5 6.2-liter supercharged V8 and it beat Ford GT's lap record on the Virginia International Raceway by 1.5 seconds.
However, a drag race is all about the straight line and to conquer it, the Ford GT will have to push hard its 3.5-liter turbocharged EcoBoost V6 making 647 hp and 550 lb-ft.
So, on paper, the ZR1 has the edge but like we've seen on so many occasions, the drag strip is more often than not a scene for big surprises.
That being said, you'll have to head below to find out who wins this brawl. But you should be in for a treat.
SEE MORE:
Jay Leno dissects the Chevy Corvette ZR1
2019 Ford GT Heritage Edition is a tribute to the Gulf Oil racing livery