Mind you, this car is not made for that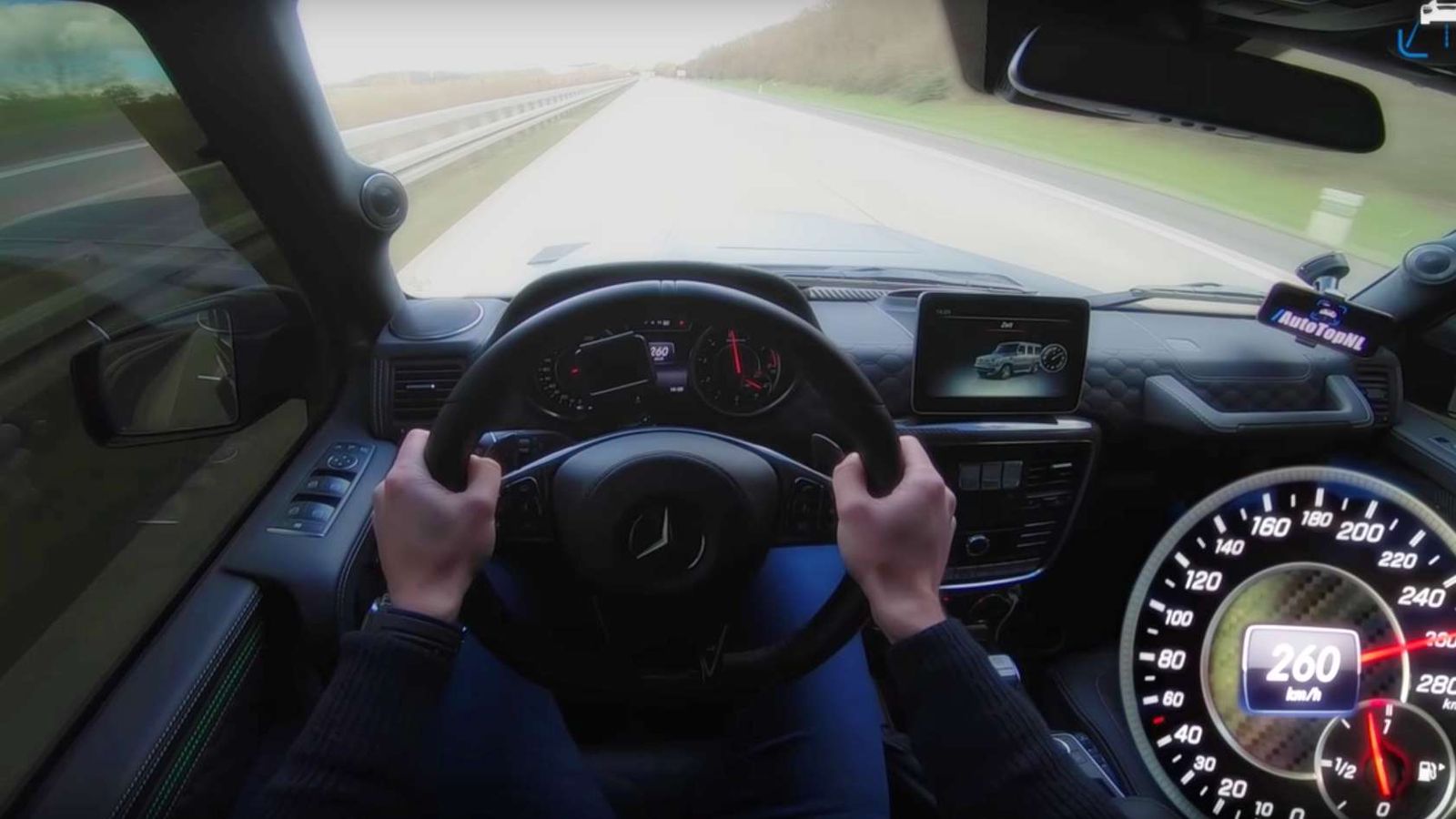 The G-Class is the kind of old (school) figure we still like having around. Unlike most modern vehicles, the G-Class uses a body-on-frame structure that strongly enhances its off-road capabilities. A very compelling example is the 4×42 version.
Now, having a V8 (or even a V12) under the G's bonnet is sort of an overkill in most cases, although nothing can replace the AMG V8 roar or the finesse of a V12.
In the G63 AMG, the twin-turbocharged 5,461-cc V8 churns out 563 hp (571 PS) and 561 lb-ft (769 Nm) of torque, good for 0-60 mph (0-96 km/h) in under five seconds, and an electronically governed 130 mph top speed.
As the title of this video says, the G63 featured here packs a whopping 986 hp (1,000 PS) and has no top speed limiter active. You probably guess what happens next.
We have to admire the driver's dedication to testing this car's top speed but we think the G should stay where it belongs: on challenging off-road courses, or in car-bashing Chechen wedding customs.