Ferrari 488 Spider "Heartthrob" pays tribute to playboy-owned 1954 Ferrari Mondial
It's also part of Ferrari's 70th Anniversary celebrations
The all-new 2018 Ferrari Portofino may be the main attraction at the Prancing Horse's Frankfurt Motor Show stand, but those who are curious enough can also see a unique creation from the Tailor Made division.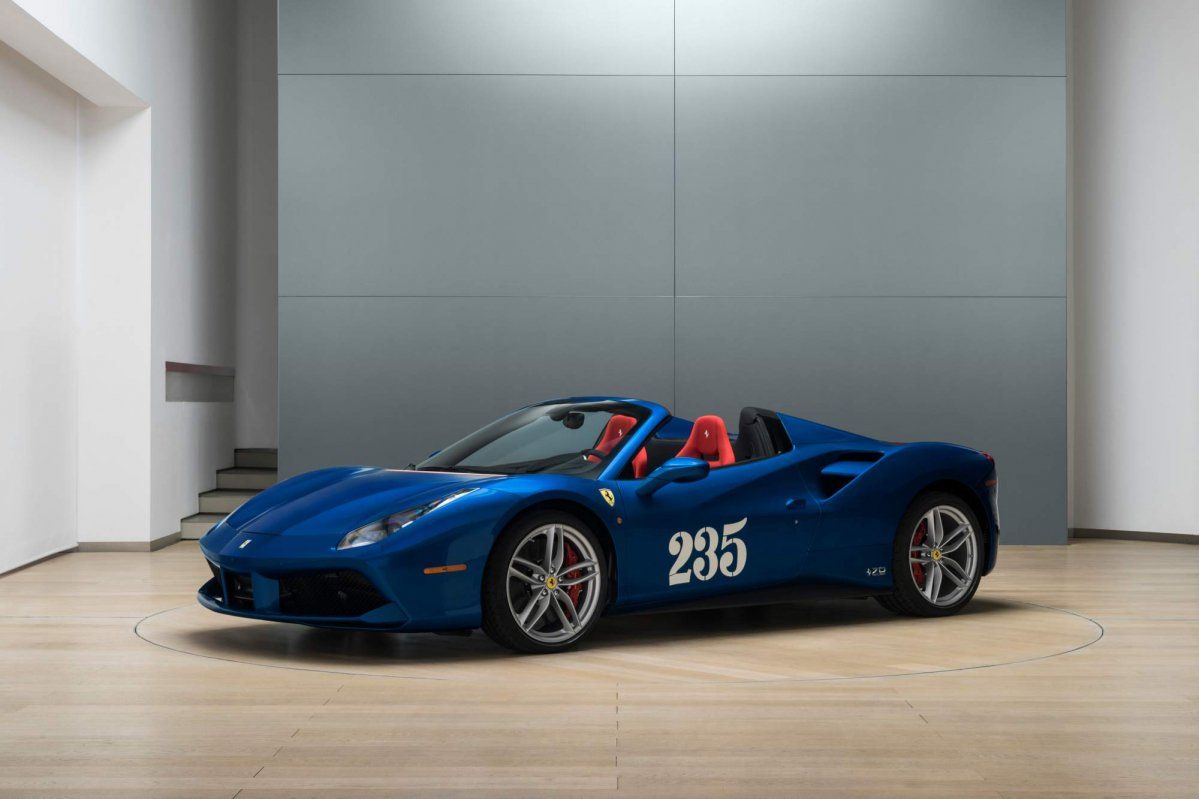 We're talking about a one-of-one bespoke model designed for Ferrari's 70th anniversary: a 488 Spider "Heartthrob" styled after an iconic classic model — the 1954 Ferrari 500 Mondial spider bodied by Pininfarina.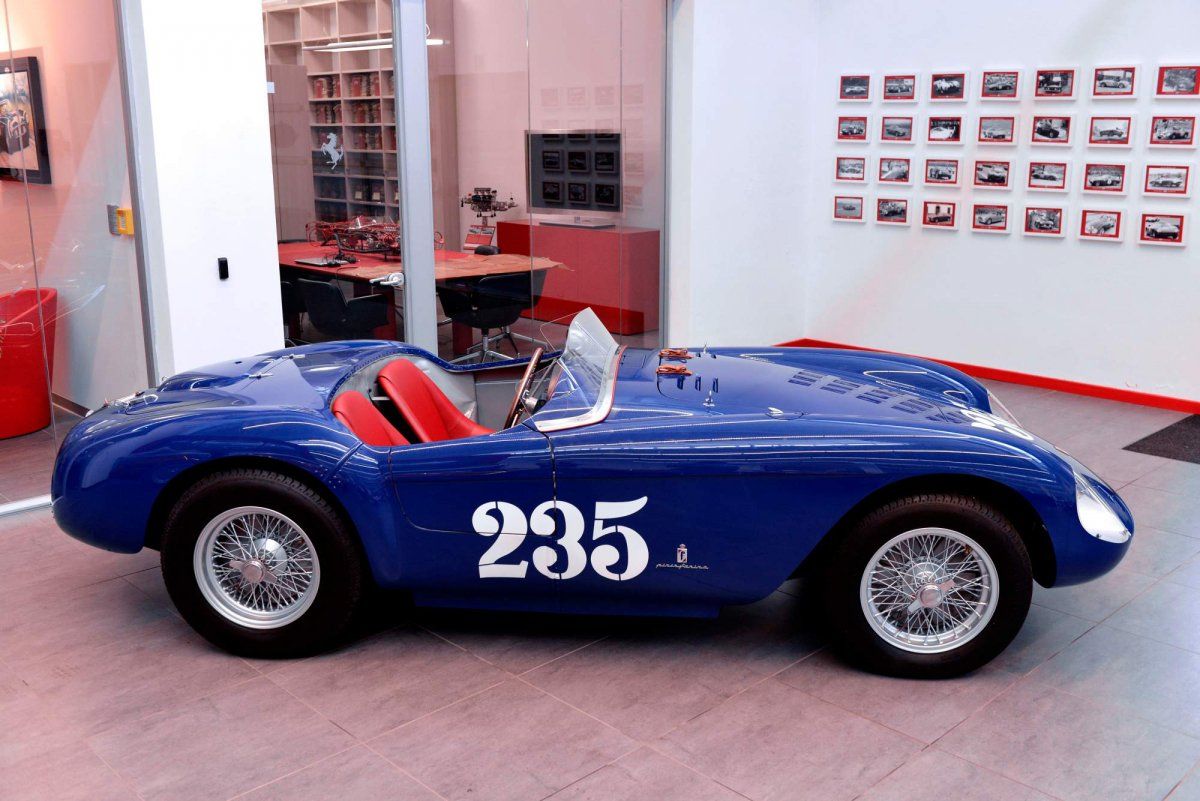 That car was once owned by Dominican gentleman racing driver Porfirio Rubirosa, who was also a diplomat and polo player — although most people use the word "playboy" to describe his lifestyle. The "Heartthrob" nickname given to this bespoke 488 Spider is a reference to Rubirosa's reputation as a ladies man.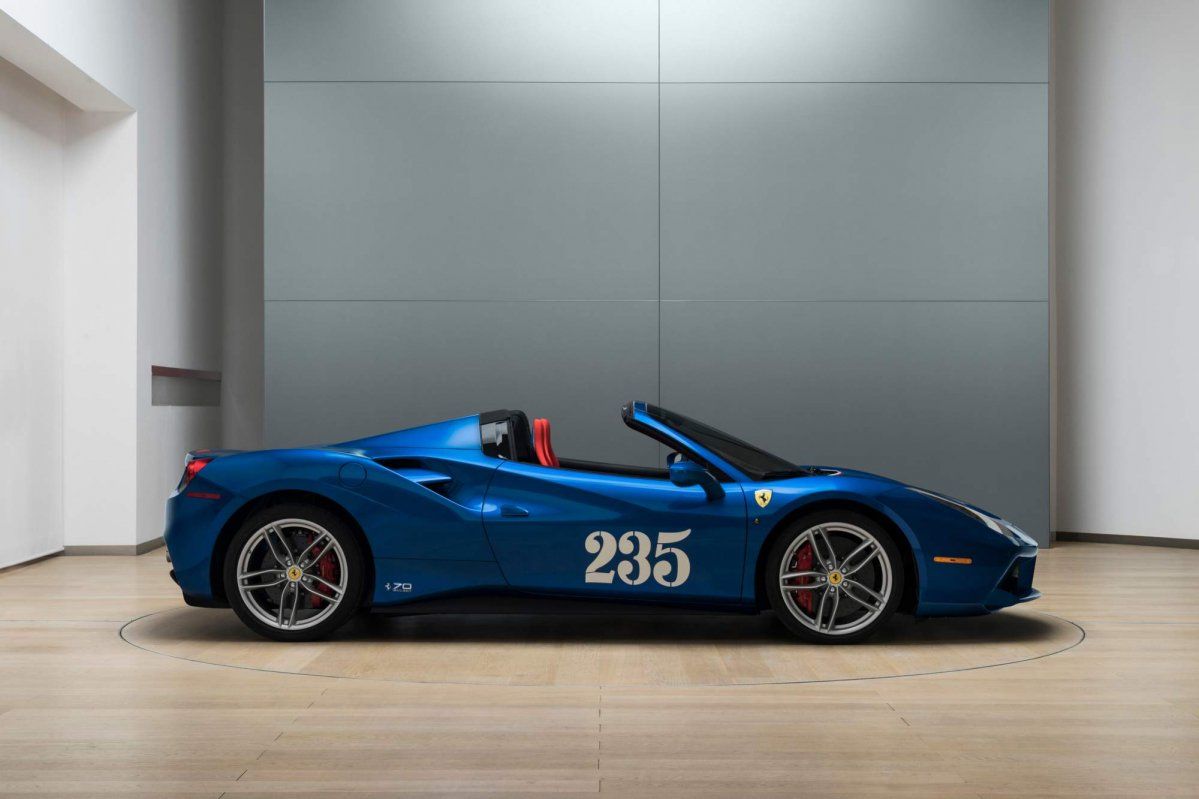 As with the 500 Mondial Spider Rubirosa drove at a 1954 international race in Santa Barbara, the 488 Spider crafted by Ferrari Tailor Made sports a royal blue body color with the white "235" racing number painted on the doors. Also inspired by the original is the 488 Spider's red leather upholstery.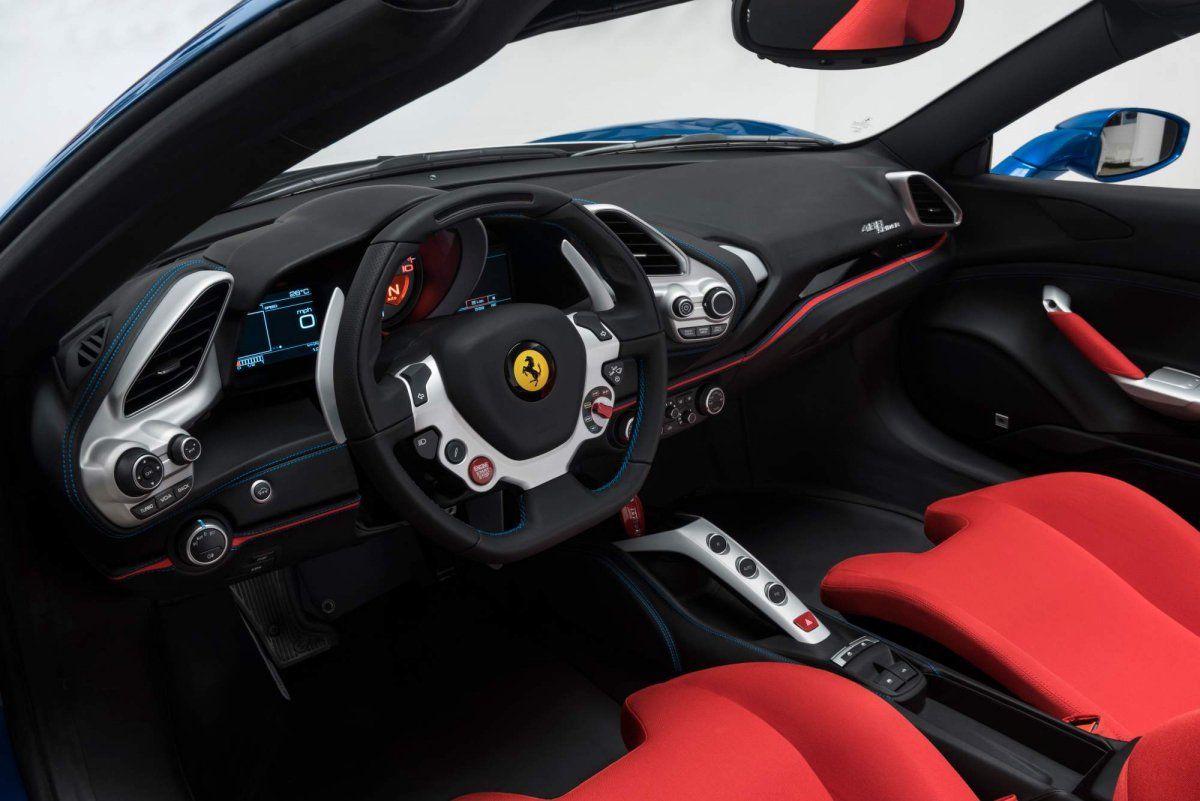 While the styling cues may be retro, there's nothing last century about the one-off 488 Spider's powertrain. As with the stock 488 Spider, it features a 3.9-liter twin-turbo V8 that makes 670 hp (671 bhp) and 761 Nm (561 lb-ft) of torque, enough to grant it a 0-100 km/h sprint in 3.9 seconds and a 329 km/h (205 mph) top speed.
Porfirio Rubirosa would have loved it, don't you think?