We've been expecting this for some time now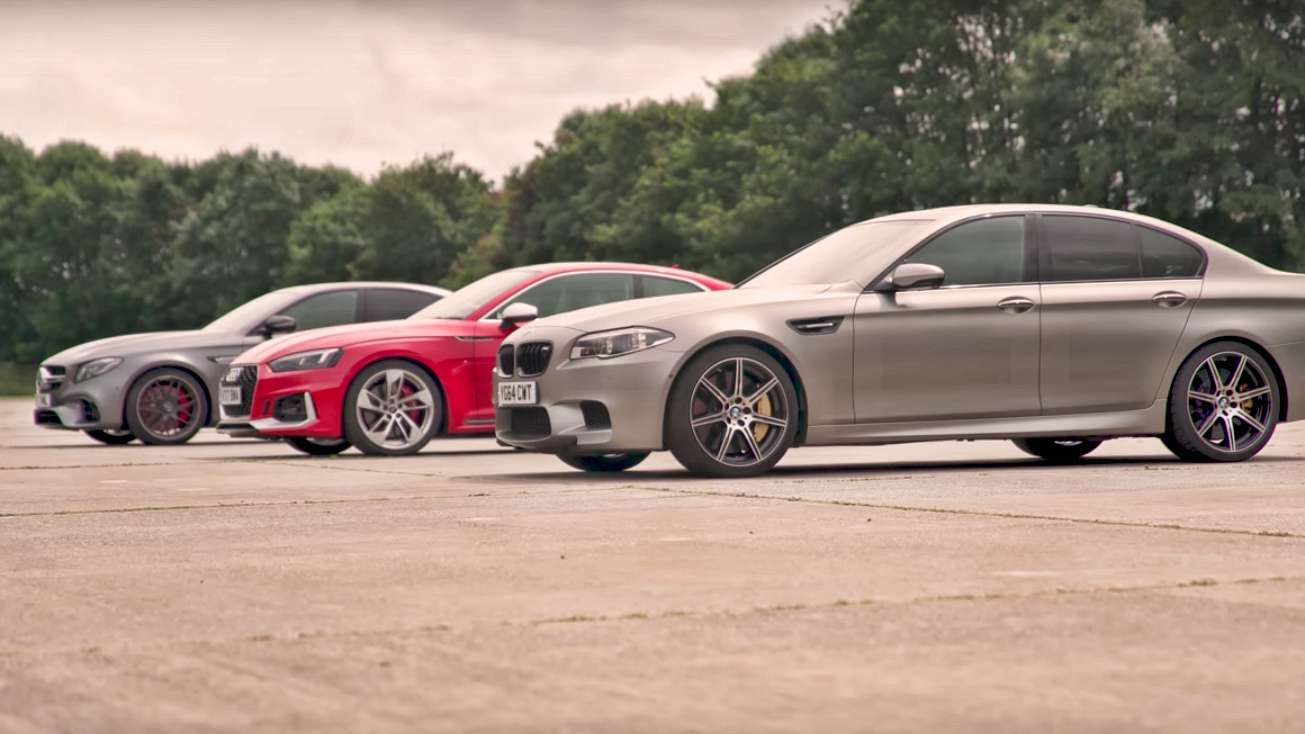 Drag racing videos have been storming the internet like mushrooms after a summer rain. In other words, you can find pretty much any make and model pitted against, again, any make and model.
Whether it's Tesla versus random muscle car or GT-R versus Corvette, YouTube has it all. But there's nothing quite polarizing like a duel between Germany's top dogs. Enter the BMW M5, the Audi RS 5 and the Mercedes-AMG E 63 S.
Now, BMW fans, don't get your hopes up, the M5 is not the new 2018 M5, but the current model, in 30 Jahre Edition interpretation. But it can still throw a punch.
Elsewhere, the Mercedes-AMG E 63 S needs no introduction, just like the Audi RS 5. Also, both have aces up their sleeves against the rear-wheel drive Bavarian: all-wheel drive systems designed to put the power down as efficiently as possible.
Will that be enough to spoil the fun for their rival from Munich?
Speaking of rivalries, here's an internal riot at BMW M which sees the M2, M4, M5, and M6 jumping at each other's throat.