How long before we see it drag race the Cadillac Escalade HPE800?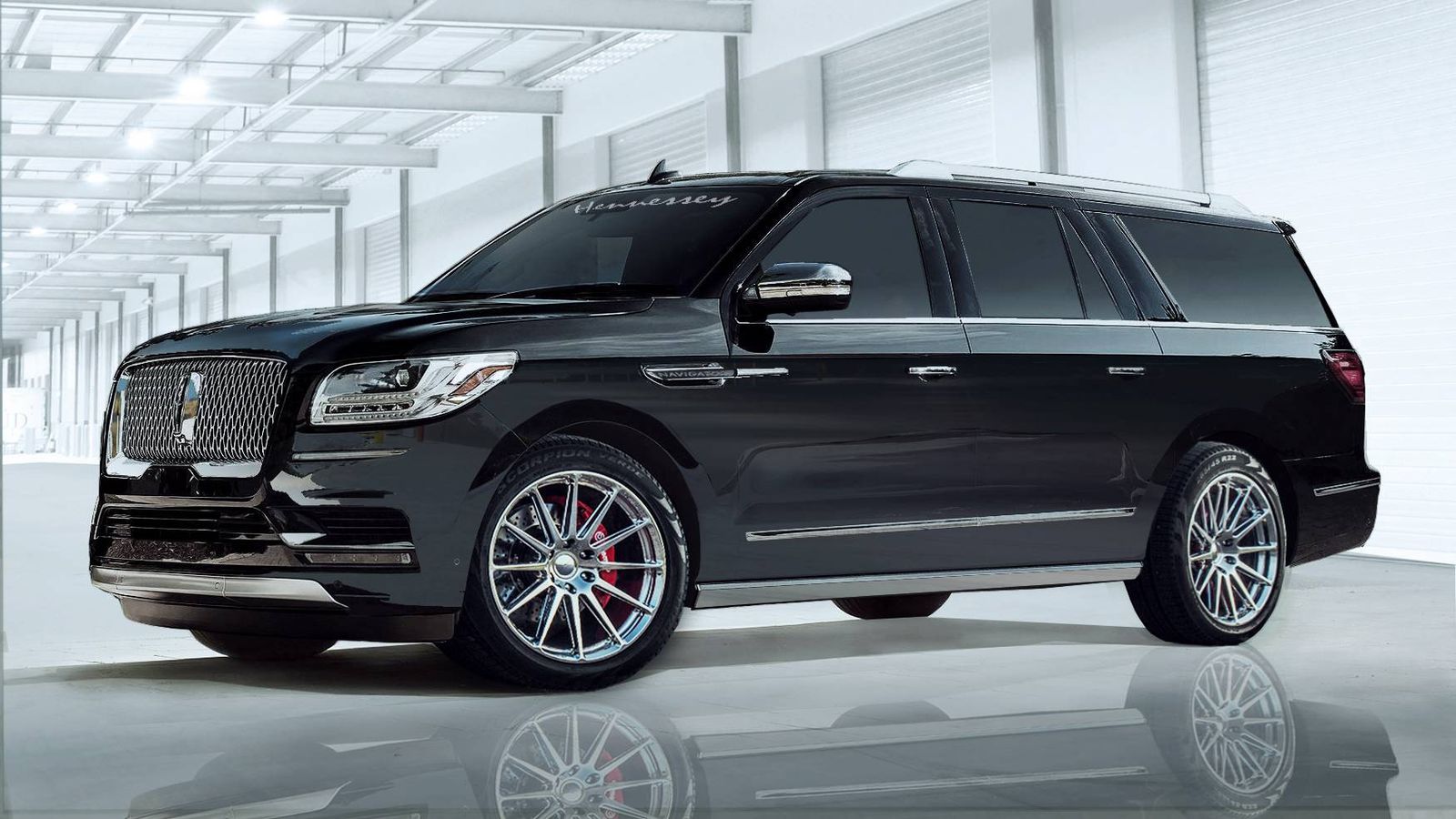 After pushing the Cadillac Escalade to a ridiculous 800 horsepower, Hennessey Performance has turned its attention to the luxury SUV's main competitor, the Lincoln Navigator. Enter the 2018 Navigator by Hennessey Performance, the first tuning project based on the fourth-generation of Lincoln's range-topping SUV.
As you may have guessed it by now, Hennessey's power upgrade for the Navigator is the same the tuner offers for the F-150 Raptor under the VelociRaptor 600 commercial name. It would have been stupid for Hennessey not to fit the same kit to the Navigator since the SUV and the Raptor feature the same twin-turbo V6 engine.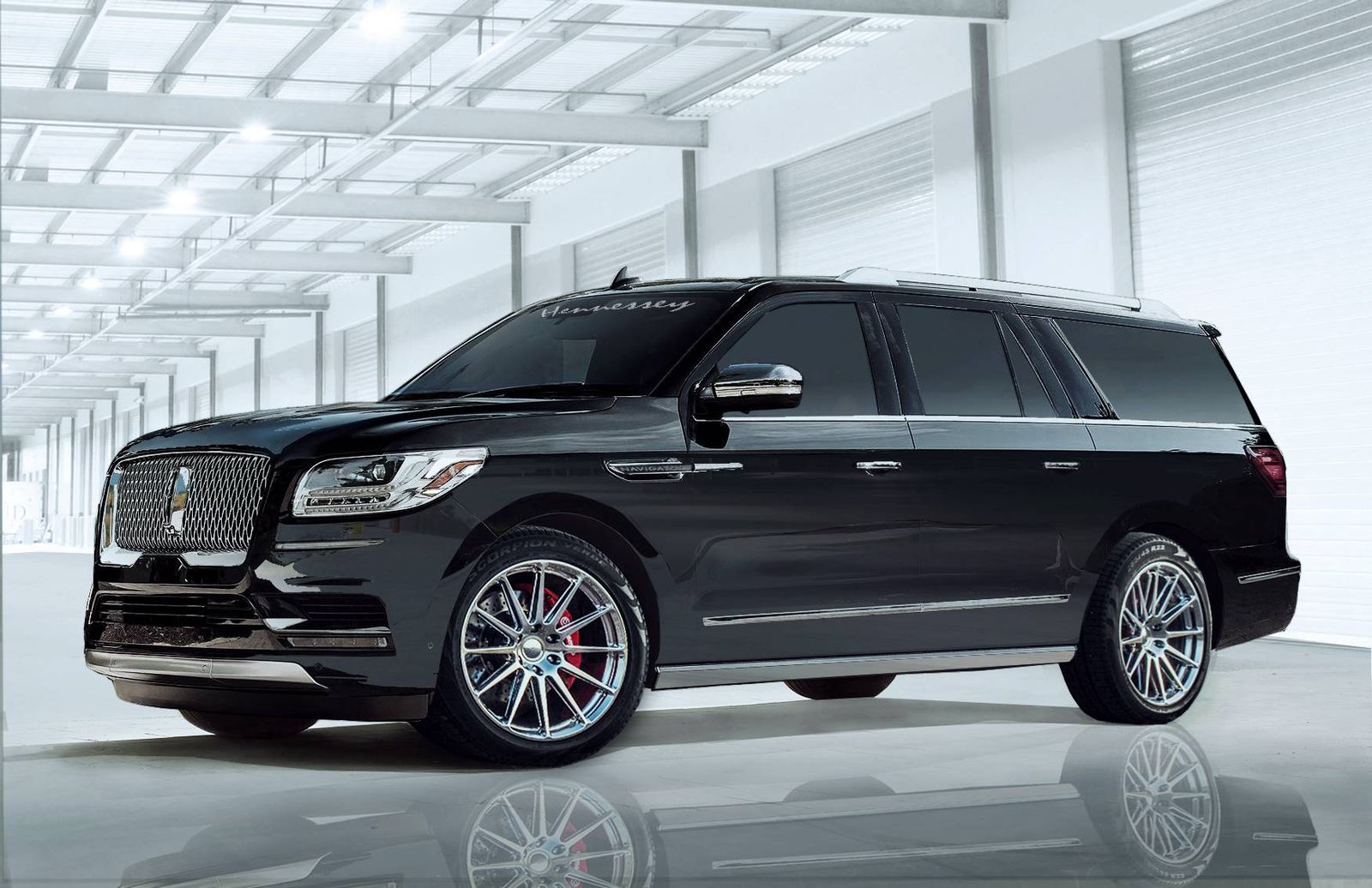 The HPE600 engine upgrade takes the stock twin-turbo 3.5-liter V6 engine from 450 hp to 600 hp at 6,000 rpm by modifying the airflow through the engine via a high-flow air induction system, stainless steel exhaust system upgrade, large front-mounted intercooler system with blow-off valve upgrade, and an upgraded engine management computer software.
Thanks to the extra 150 horsepower channeled to all four wheels via the 10-speed automatic transmission, the 2018 Lincoln Navigator HPE600 sprints from 0 to 60 mph (0-96 km/h) in 4.8 seconds and can run the quarter-mile in 12.9 seconds and 107 mph (172 km/h).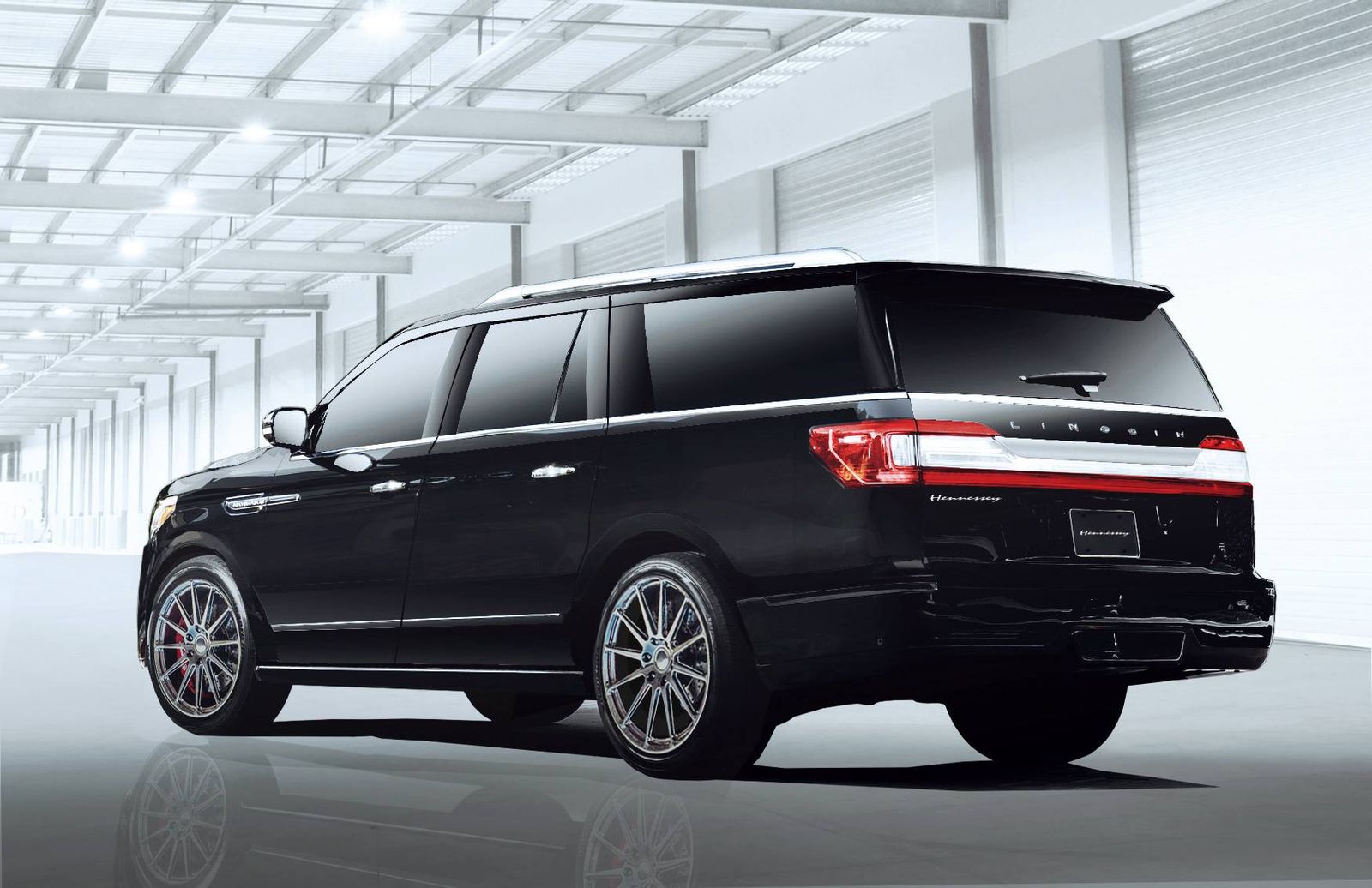 Besides the power supplement, Hennessey's options for the Navigator include a lowered suspension and 22-inch forged monoblock wheels, while stopping power is enhanced via Brembo brakes with six-piston calipers and 15.1-inch brake rotors.
Hennessey plans to offer just 200 units of the Navigator HPE600 for the first year, which means it won't be easy to spot one on the street. The HPE600 upgrade comes with a 3-year/36,000-mile warranty.
WATCH MORE: 2018 Cadillac Escalade HPE800 drag races stock 2018 Jeep Grand Cherokee Trackhawk