How Renault-Nissan-Mitsubishi became the No. 1 carmaker in the world
American auto makers should really pay attention
It has been a tortuous road up to the top, but Renault's story could inspire other car makers, too. At the same time, things weren't so good for the former number ones lately, so Renault might pay attention as well - the road ahead is even more dangerous
Renault overtook VAG as the world's largest automaker in 2017, with 10.61 million cars sold versus 10.53 million for the Volkswagen Group. It is the lucky end of an adventurous trip that brought Renault from a struggling regional player to the rarefied heights of being number one in the world. And its competitors should take notice because it's a fascinating story.
Through blood and tears: how Renault fought for its life in the seventies and eighties
When Renault's CEO Georges Besse was murdered in his Paris home on the 17th of November 1986 by Communist militants, it was the lowest point in a struggle that spanned decades and involved dozens of strikes, armed combat, and even deaths - the usual recipe for a European car maker in the seventies, but not so in the late eighties. It wasn't an accident, though - Besse started mass layoffs, trying to reduce costs and transform the ailing French carmaker into a stronger competitor on a market that was still finding its way after the late seventies crisis.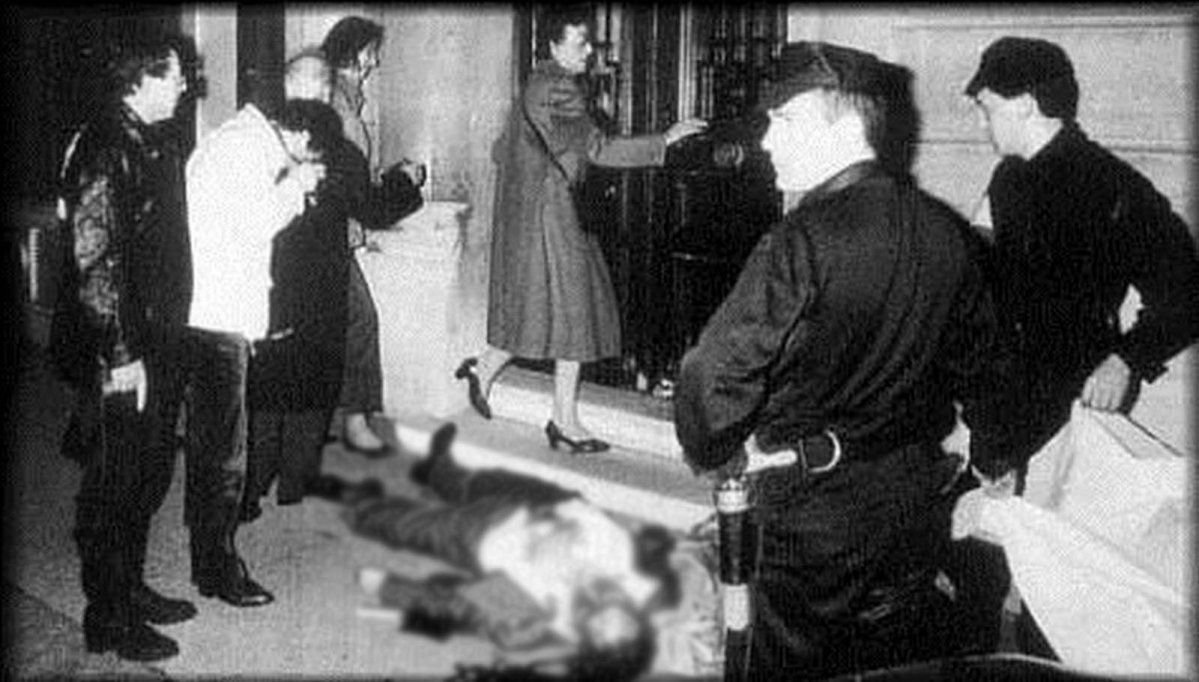 Georges Besse, assassinated by French Maoists in 1986
It was a striking departure from the preceding decade, in which Renault tried to expand in the Americas, Eastern Europe, and South East Asia, striking a lot of deals with other major carmakers, American Motors and Volvo included. Basing its expansion on several successful small cars and profiting from the oil crisis, Renault tried to swallow more than it could chew. But increasing debt, the inability of the French state to properly manage the company, poorly marketed cars in the Americas and lots of reliability problems made Renault synonymous with failure, and it had to take desperate measures if it wanted to survive as a standalone automaker and not go the Citroën way, being absorbed by a competitor.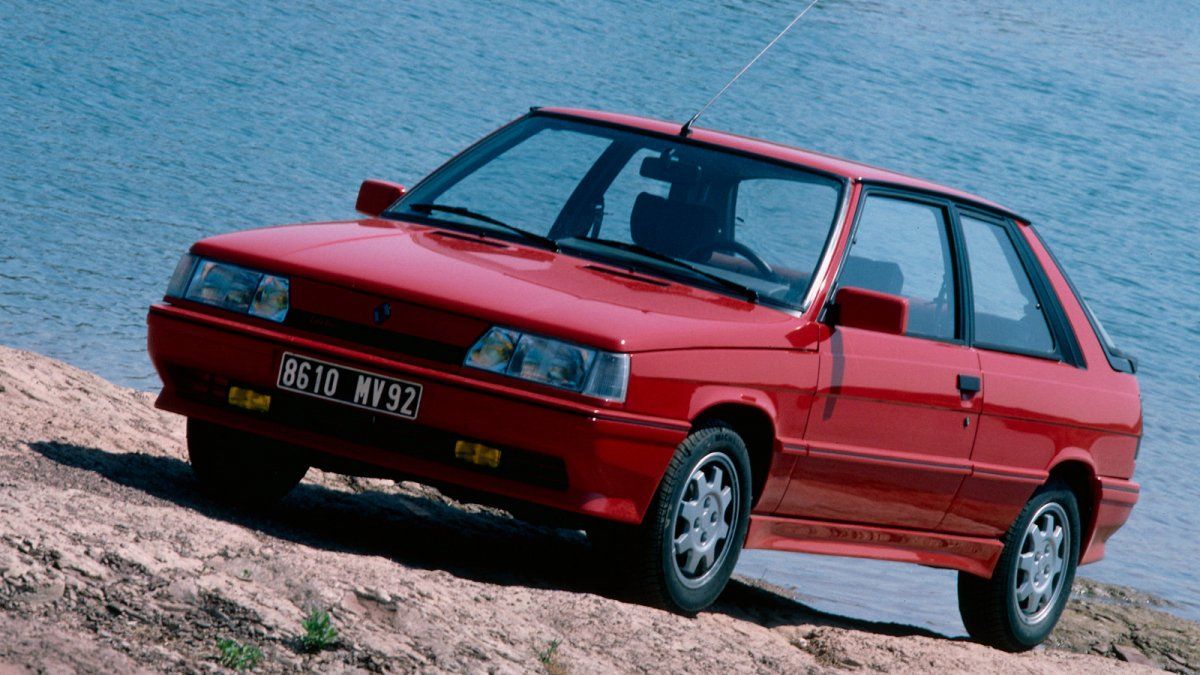 Renault 11 Turbo, arguably one of the best hot hatches in the eighties
The assassination of its CEO was not enough, though, to scare Renault's leaders. They knew that the company needed fewer workers, better products, and stronger sales. So layoffs continued, plants were closed, and Renault retreated from the American market to focus on its domestic and European market where it was constantly threatened not only by its French PSA counterparts (Peugeot and Citroën) but mainly by the ever stronger German automakers.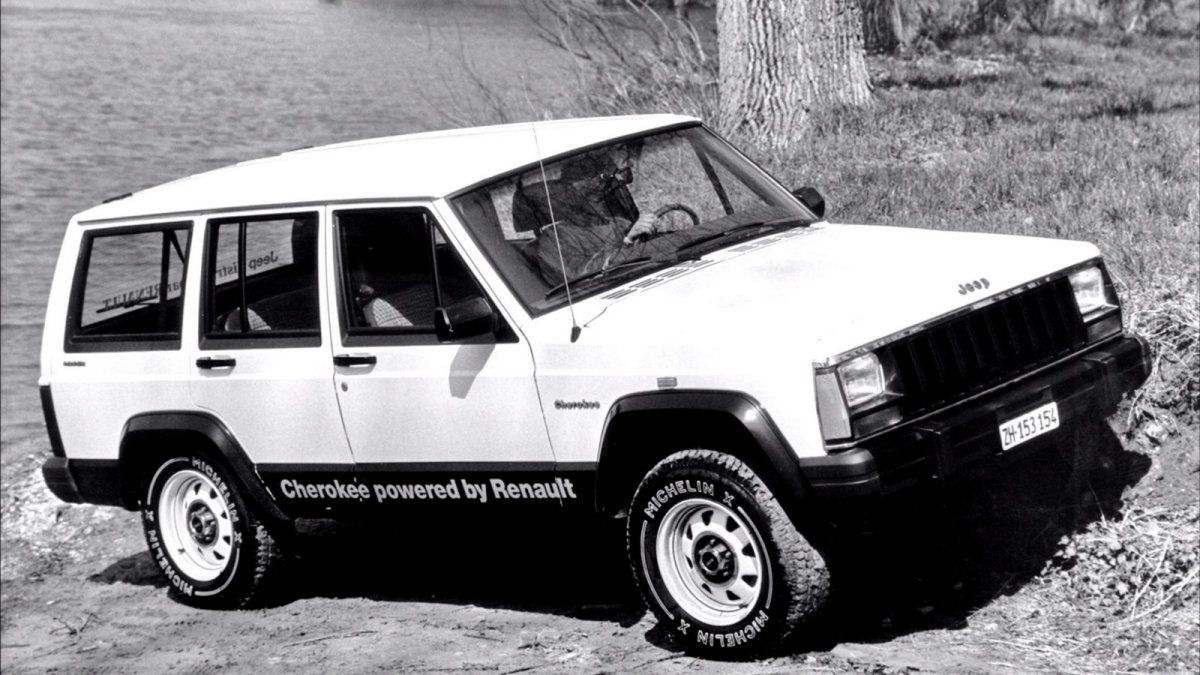 Jeep XJ Cherokee, the car that kickstarted the SUV craze (1983)
As a side note, its internal debate for improving production processes was led by men like François Castaign, Renault Sport's Technical Director, who then moved to AMC as Vice President for Product Engineering and Development during the short-lived Renault - American Motors partnership. He oversaw the creation of the Jeep XJ Cherokee and Jeep Grand Cherokee, while Renault's technical input was crucial for starting the SUV revolution. Castaing also implemented CAD (computer-assisted design) and invented a thing called product lifecycle management (PLM), focusing entire teams on only one product from inception to aftersales, enabling AMC and later its Chrysler buyer to halve production costs.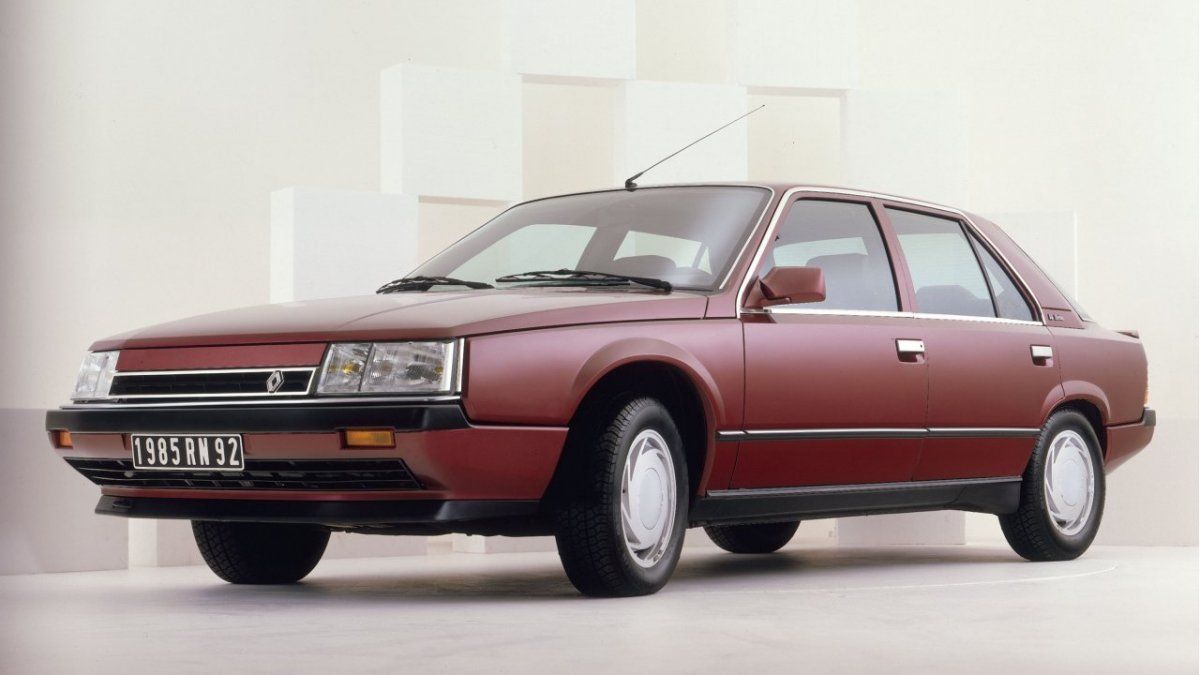 Renault 25, a beautiful car that spawned some unloved American counterparts
Of course, the AMC-Renault partnership also meant that horrible products like the Eagle Premier saw the light of day, just to clog Chrysler's dealerships for years to come, but let's not digress.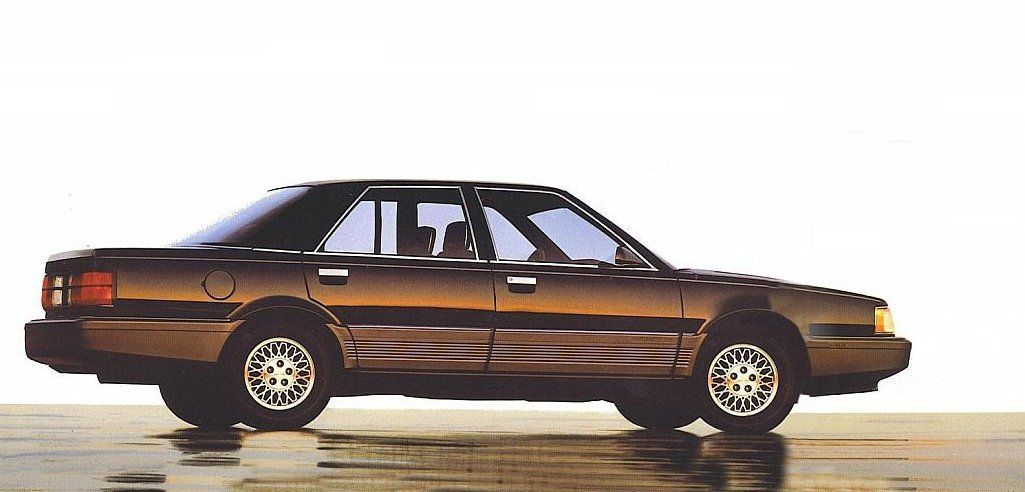 Eagle Premier (1987), a.k.a. Dodge Monaco, a re-engineered Renault 25 designed by Giugiaro, badly received
Raymond Levy, Georges Besse's successor at Renault's helm, had his work cut out for him. Renault paid attention to what Castaign did at AMC and implemented leaner and faster production processes, but it was barely enough. It didn't help that the 1994 Renault-Volvo merger collapsed, too, and in the end, the French state agreed to privatize the company in 1996. This was a desperate measure meant to cut the automaker's massive losses that were, until then, subsidized from the French budget.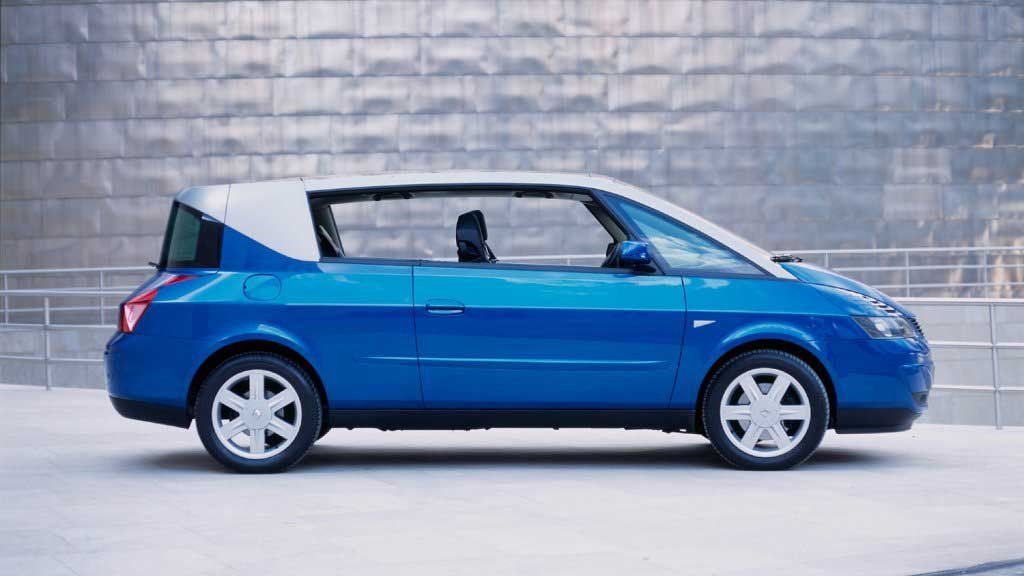 Renault Avantime (2001) invented the crossover, but it was way ahead of its time and sales tanked
Louis Schweitzer, Renault's president in 1996, named his deputy, a forty-two years old Brazilian-Lebanese-French, to reshape the company at all costs. And Carlos Ghosn, the man in question, did just that.
Le Cost Killer - from a regional player to a global behemoth
When Mr. Ghosn accepted the mission to put Renault back on its feet, he came with an ambitious plan. He would cut costs by slimming down again the workforce, adopting Japanese-style production processes and launching a host of new models with standardized parts. He managed to turn Renault profitable in just two years, earning him the `le cost killer` nickname, and then was sent to Nissan, where Renault acquired 36.8% of shares, to bring that company back to profitability too.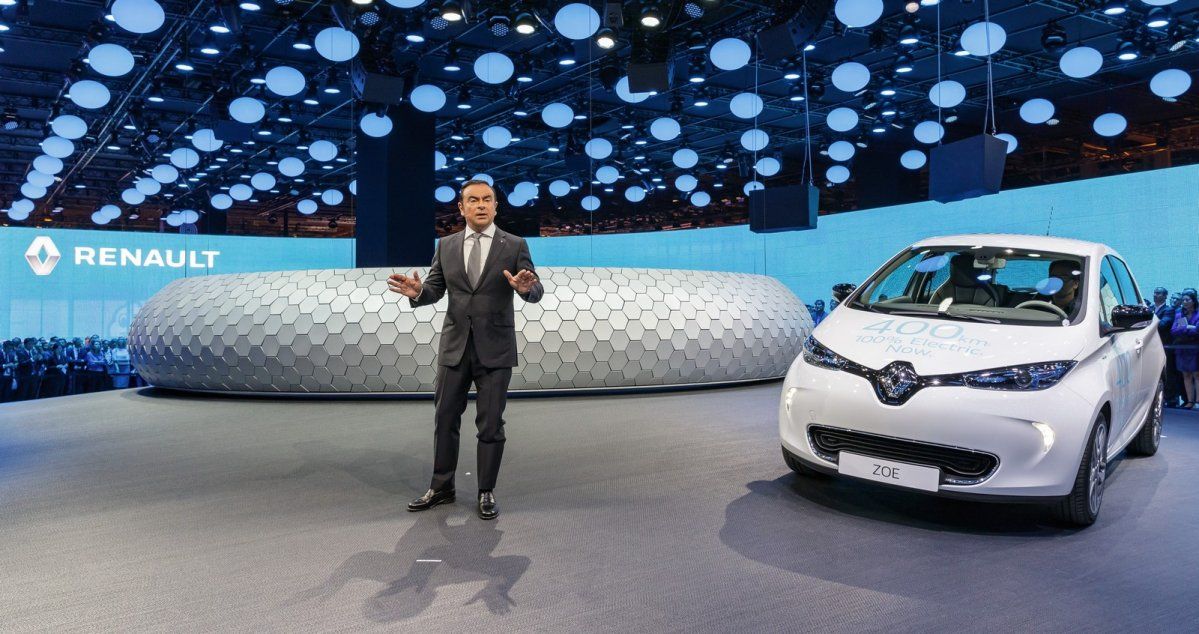 `Everything is under control, Mr. Cost Killer is here`
It wasn't an easy task. As Chief Operating Officer (COO), when he presented his `Nissan Revival Plan`, he stunned the automotive world with his goals: return to profitability in less than two years, a profit margin of over 4.5% in less than four years, and a reduction by half of Nissan's incredible $20 billion debt in the same amount of time. He managed to do all that and even more (reaching margins of 9%, unheard of in Japan) in less than four years. To meet his goals, he fired 14% of the total workforce (21,000 jobs), closed five plants in Japan, and dismantled both Nissan's corporate culture (the dreaded seniority system was replaced with a performance-based one) and Nissan's Japanese keiretsu part suppliers system that clogged the company's finances (an arrangement in which Nissan's suppliers had financial stakes in the company, limiting its negotiating power).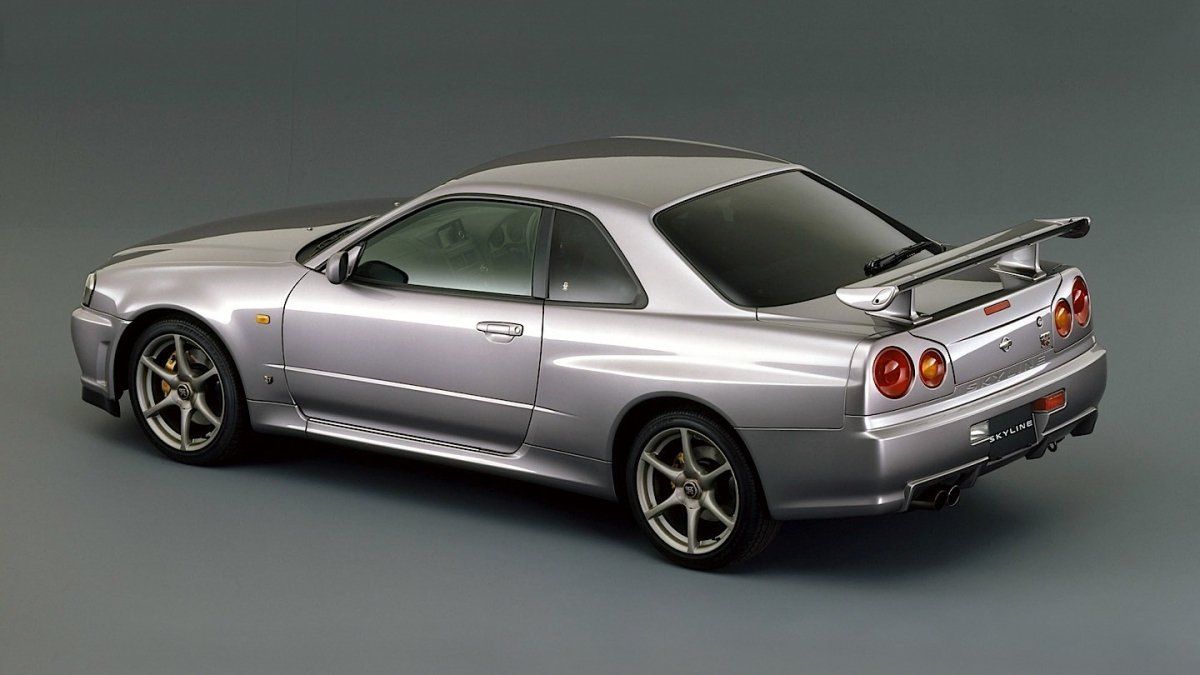 Nissan Skyline GT-R (1999) was a fine example of what the Japanese could do, but not enough to bring needed cash
At the same time, Renault started a new offensive, acquiring controlling stakes in Romania's ailing carmaker Dacia and in South Korea's Samsung Group Automotive division. It also shed any unwanted weight, selling non-core divisions and focusing to become a car and van producer. And it worked like a charm.
The Renault-Nissan way: from failure to hefty profits
Lessons learned from Ghosn's revolution at Nissan were applied at Renault, too, slashing costs and improving both quality and worker satisfaction. Nissan Production Way didn't focus on extreme robotization or - as Toyota, and some American carmakers did - on searching simplicity at all costs. Instead, synchronization and technology-driven supply were paramount. Nissan became an expert at using IT and detailed planning for just-in-time deliveries, showing that car production is, most of all, a logistics problem, not only a creativity one.
The company started using the same platforms for several different cars and launched a host of new models focusing on making high-tech available to the masses. From keyless entry to posh interiors, from striking exterior design to luxury high-tech gadgets as an option, without forgetting safety technology that brought Renault many 5-star Euro NCAP car crash ratings, its 2000 product offensive was well received and Renault-Nissan became better and better both at making cars and at making profits. It also found simple solutions to the stricter emissions rules, some that would haunt it a decade later.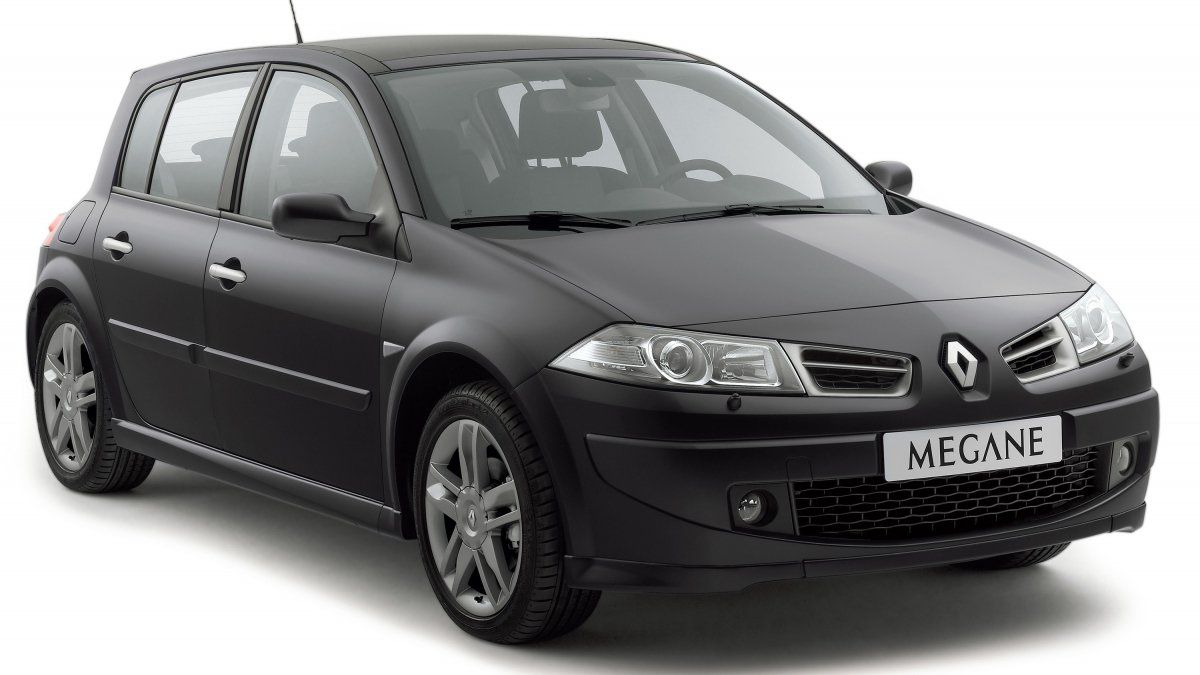 Renault Megane II (2002, shown here with the 2006 facelift) was a supreme example of bold design
Before passing the torch completely to Ghosn, Renault's President Louis Schweitzer also had a magic idea: to use Dacia for making a $5,000 car - a distant tribute to the Renault 4, the affordable car of the sixties that put most of France on wheels. The Logan, as the car was named, had to be stripped of all the `unnecessary` features and be sold only in Eastern Europe. To manage this feat in 2004, Renault had to think outside the box. Romanian workers earned seven times less than their French counterparts, but this was only part of the solution. It was also a logistical problem, which Renault leaders masterfully solved by concentrating almost all of Dacia's car parts suppliers in the same area and using already proven parts from other Renault models to create the new car. It was like selling a second-hand car for new, at an affordable price.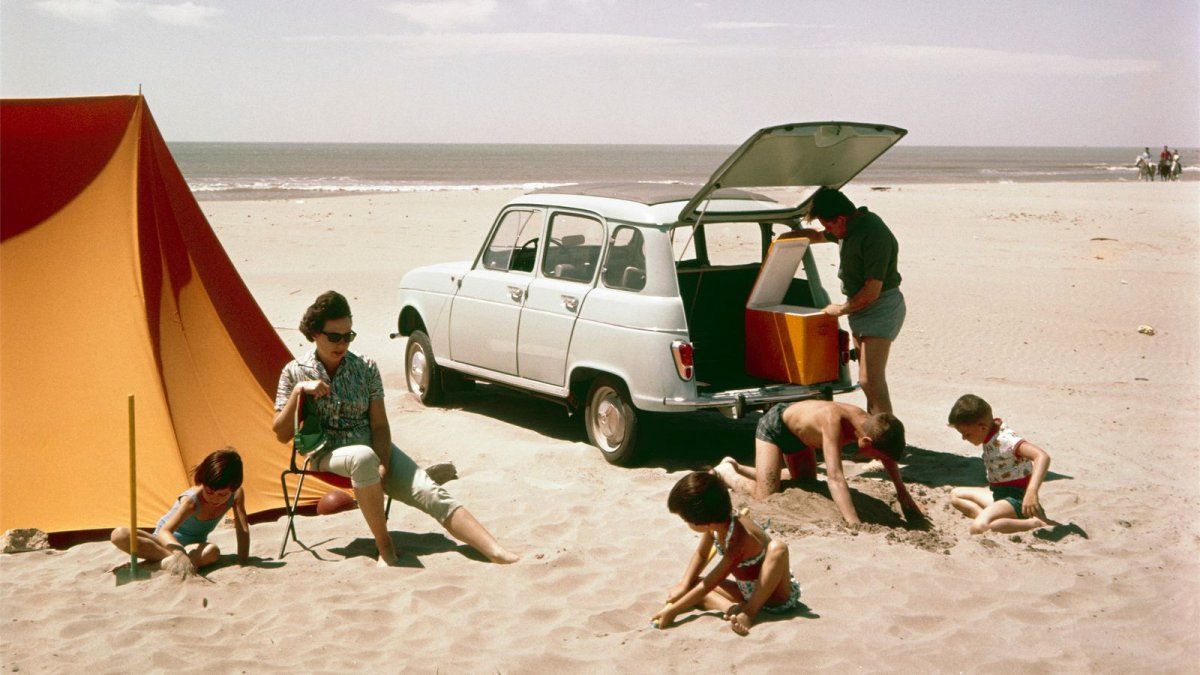 Renault 4, the world's first mass-produced hatchback (1961)
The Logan was a huge success, and Renault started bringing it also on the Western European market, raking in huge profits - the Romanian company still keeps an alleged profit margin of around 7-10%, more suitable for premium and luxury automakers than for low-cost volume producers. As the new CEO, Ghosn expanded rapidly Dacia's lineup and played well on the crossover craze with the Dacia Duster SUV, which became one of Renault's best seller products worldwide, either under the Dacia or Renault badges, depending on the market.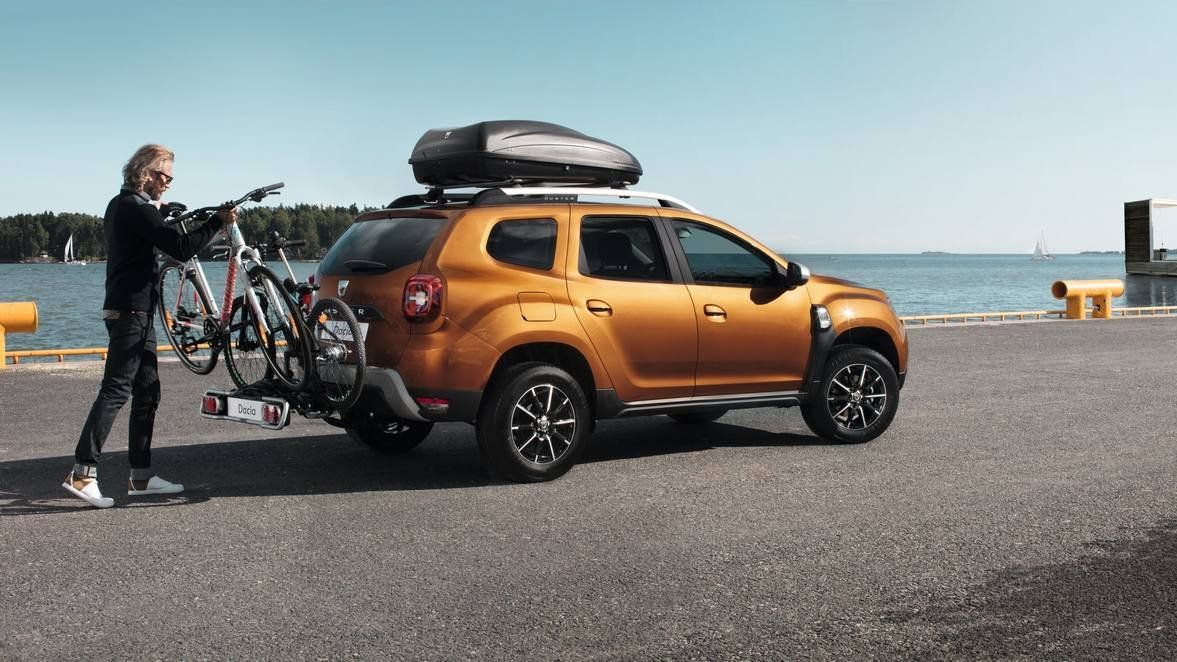 Dacia Duster (2018 model shown) has real off-road abilities and an affordable price. It's also hugely profitable for Renault
At the end of the 2000s, Renault-Nissan already was a behemoth, but still lagged behind brands like Toyota, GM, and Volkswagen. This wouldn't suit well the man behind the company's success, though.
Playing the alliance game: aiming carefully for the No. 1
The financial crisis of 2008 brought American carmakers to their knees and spurred interest in smaller, economical and ecological cars. But, unlike in the seventies, Renault didn't rush to buy the ailing US companies - it learned its lessons the hard way thirty years ago. Instead, it focused on markets where its presence could rack in big profits with a minimal investment.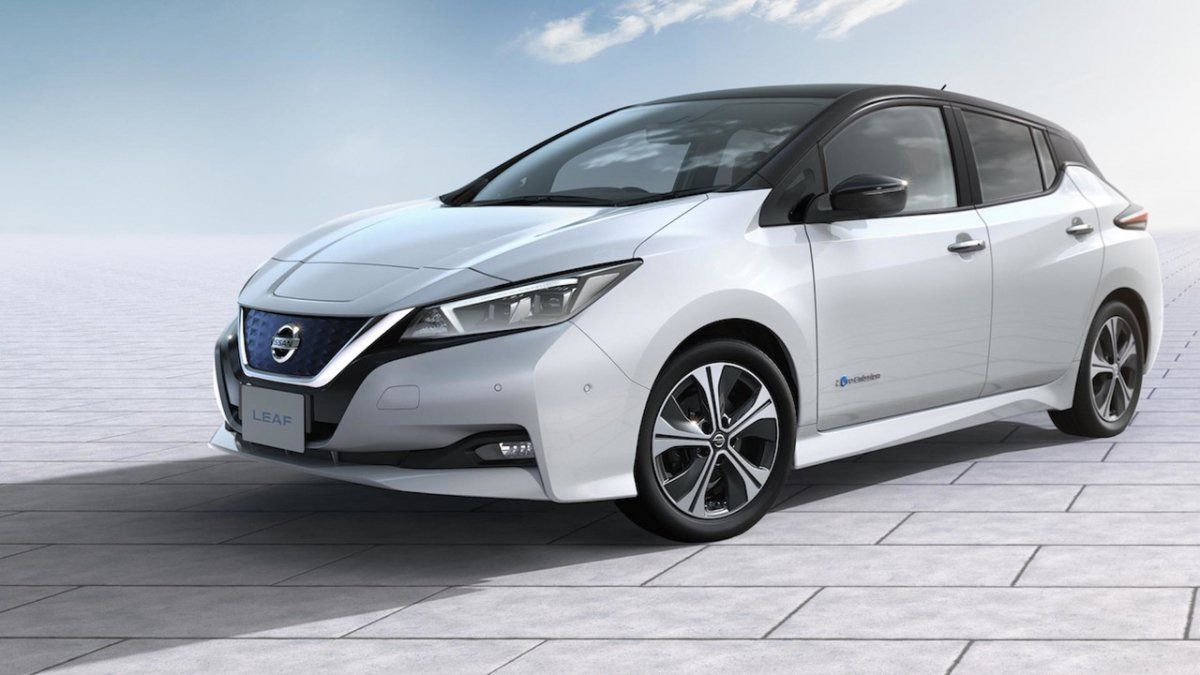 Nissan Leaf is the world's best selling EV
Africa, the Middle East, South America and Asia received special attention, mainly through local partnerships with carmakers or industrial organizations like Russia's AvtoVAZ, China's Dongfeng Motor, or Iran's IDRO. Where it made sense, the group invested in its own factories, like the one in Tangiers, Morocco, that currently produces 1 in 10 of all Renault's vehicles, or its Curitiba factory in Brazil. And it carefully laid the foundations for producing locally in emerging markets - exactly the ones that want affordable small cars.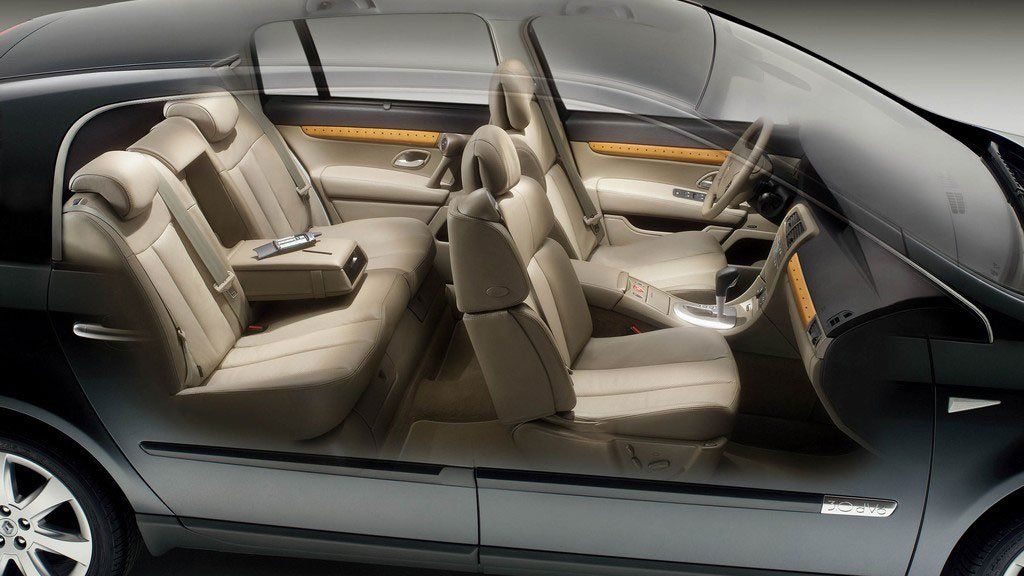 Renault Vel Satis (2001) had a wonderful interior but lots of technical woes. A costly flop in the luxury segment
Knowing that it failed miserably in the 2000s when it tried to go into the luxury market, it stroke a deal with Daimler, allowing it access to the German's carmaker know-how for the midsize car segment, materialized in the vastly improved new Espace and Talisman, and providing Daimler with much-needed economical engines and even rebadged cars for its light commercial vehicle division. It also invested heavily in electric cars, mainly through its Nissan partner, currently producing the best-selling electric car in the world - the Nissan Leaf (more than 300,000 units sold in 2017).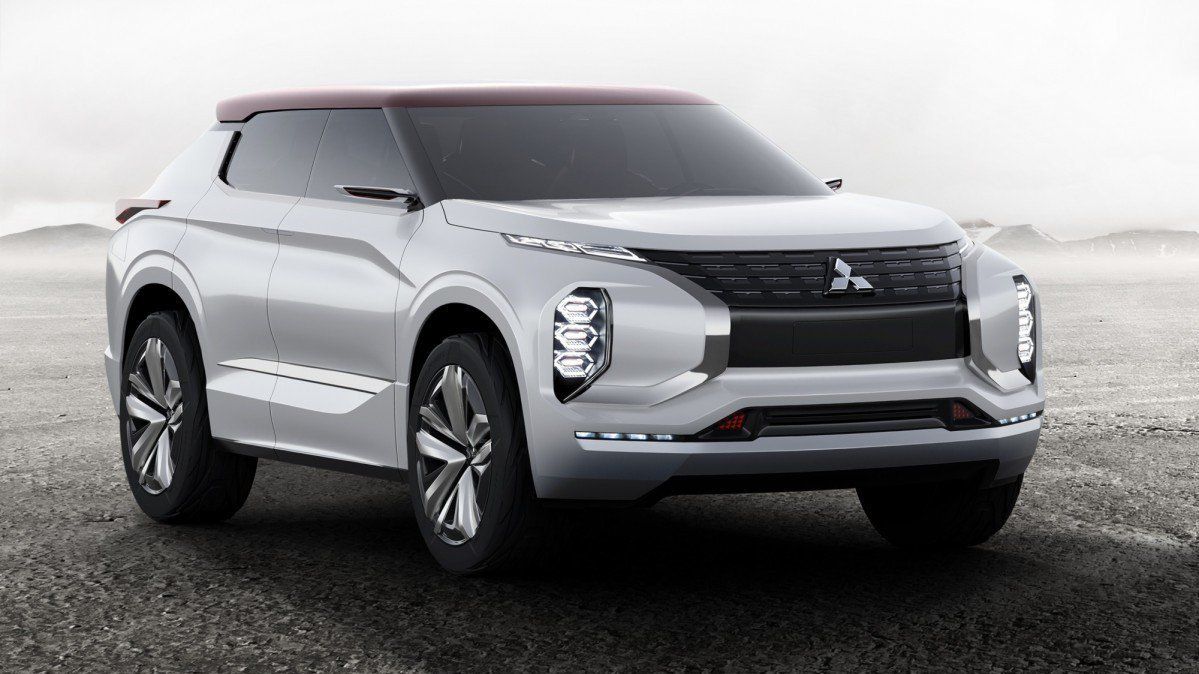 Mitsubishi has a strong crossover and SUV presence. We'll see what the future will bring
Last, but not least, Ghosn made a swift move in 2016, when Renault-Nissan grabbed a 34 percent stake in Mitsubishi, in the wake of a fake fuel consumption figures scandal. This meant, in the short term, that the newly-formed alliance could boast about 10.61 million units sold worldwide the next year, kicking Volkswagen Group off the first place, also helped by a vastly above-average increase in sales from Dacia and Mitsubishi. In the medium term, this would also mean consistent economies of scale, pushing Renault-Nissan's better platforms to Mitsubishi and consolidating the group's presence in the electric and hybrid markets.
Driving the future: will the Renault-Nissan-Mitsubishi alliance keep its lead?
In his plan for the next six years, Carlos Ghosn wasn't obsessed with being the leading global carmaker. Instead, he insisted on profitability, strengthening collaboration and accelerating the use of common platforms, powertrains, and new technologies. And the depth of consolidation is mind-blowing: only four common platforms will be used for 75% of the group's cars; 12 new electric cars will be launched by 2022, most likely rebadged versions of the same car for each brand; 40 models "with different levels of autonomy" up to Level 5 self-driving will also be launched until 2022; last, but not least, the group's sheer size will allow for consistent economies of scale. You can read the whole plan here.
All the group's companies have lofty goals for profitability: at least 7 percent operating profit margin by 2022, regardless of the huge R&D investments needed to make the shift from internal combustion engines to electric ones and from individually owned and driven cars to autonomous shared ones. The next five years will completely transform the auto industry in ways not seen since a century ago, and Renault wants to lead the way.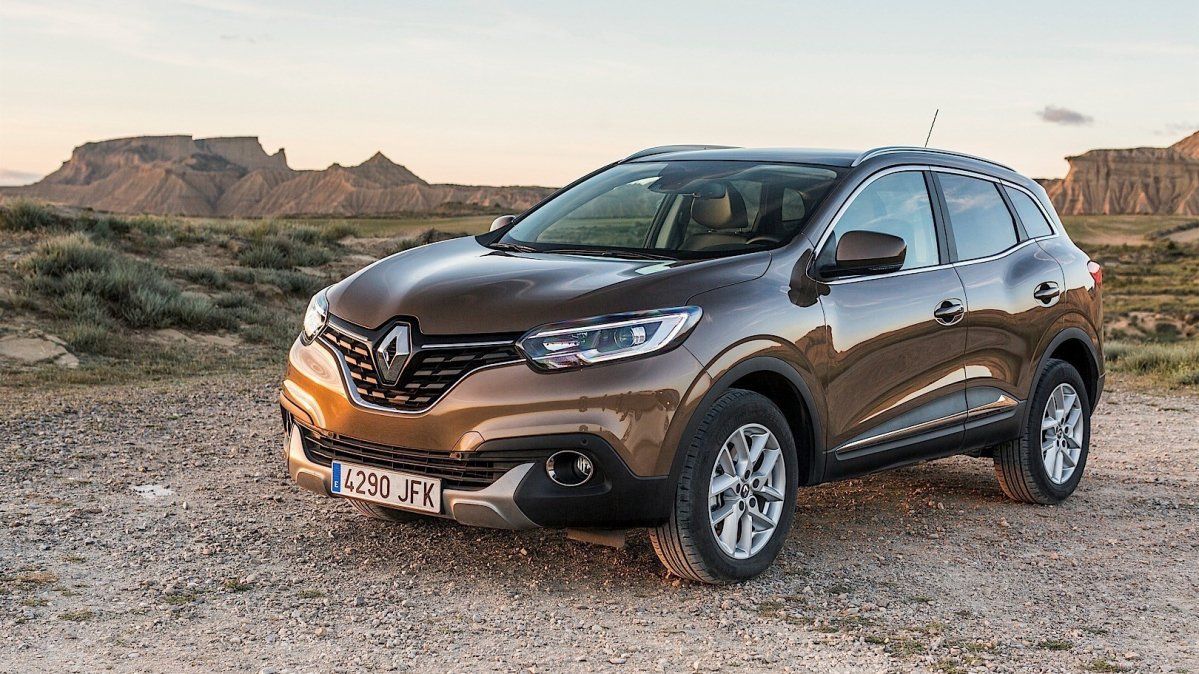 Renault is well placed to profit from the SUV and crossover fad it started 30 years ago
It will not be easy, though. Aggressive cost cutting and expansion usually mean poor reliability and customer satisfaction. While Renault has above industry average Car Customer Service satisfaction results, it lags below the industry average for reliability. But not by much. In German quantitative dependability reports, its newest cars (2-3 years-old) rank slightly below the industry average. Add a couple of years, and they go way below in the rankings, with Dacia filling the last positions. Of course, the subjective satisfaction surveys and the objective quantitative surveys can only provide a glimpse of what actually owning a Renault-Nissan car might be like. The group has to improve its product quality if it wants to avoid going the American way (GM, anyone?).
Renault Symbioz, the group's first Level-4 autonomous prototype
Badge-engineering can also lead to cannibalization, and Renault is very careful not to bury its own brand under Dacia's better-bargain cars. Last, but not least, emissions-related scandals could also be a threat, and the huge investments needed for electrification and automatization will have to be balanced out on a market that is currently expanding but could soon correct itself.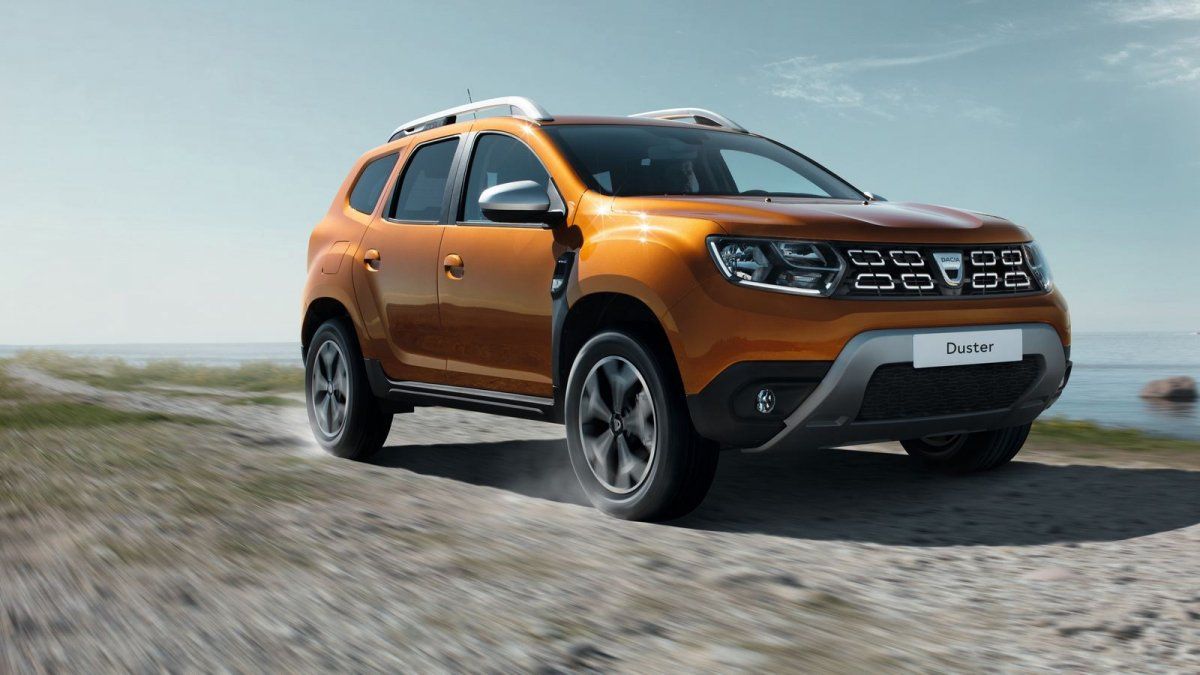 Dacia Duster is currently one of the group's best selling SUVs
The future looks bright for the Renault-Nissan-Mitsubishi alliance, though. With a strong presence on each continent through all or some of its brands, the group is here to stay. Time will tell how long its dominance will be. But rest assured: with Carlos Ghosn firmly at the helm for the next few years, the company might be in for a long trip in the number one seat.