The virtual fuel-cell racer gets a new livery in the process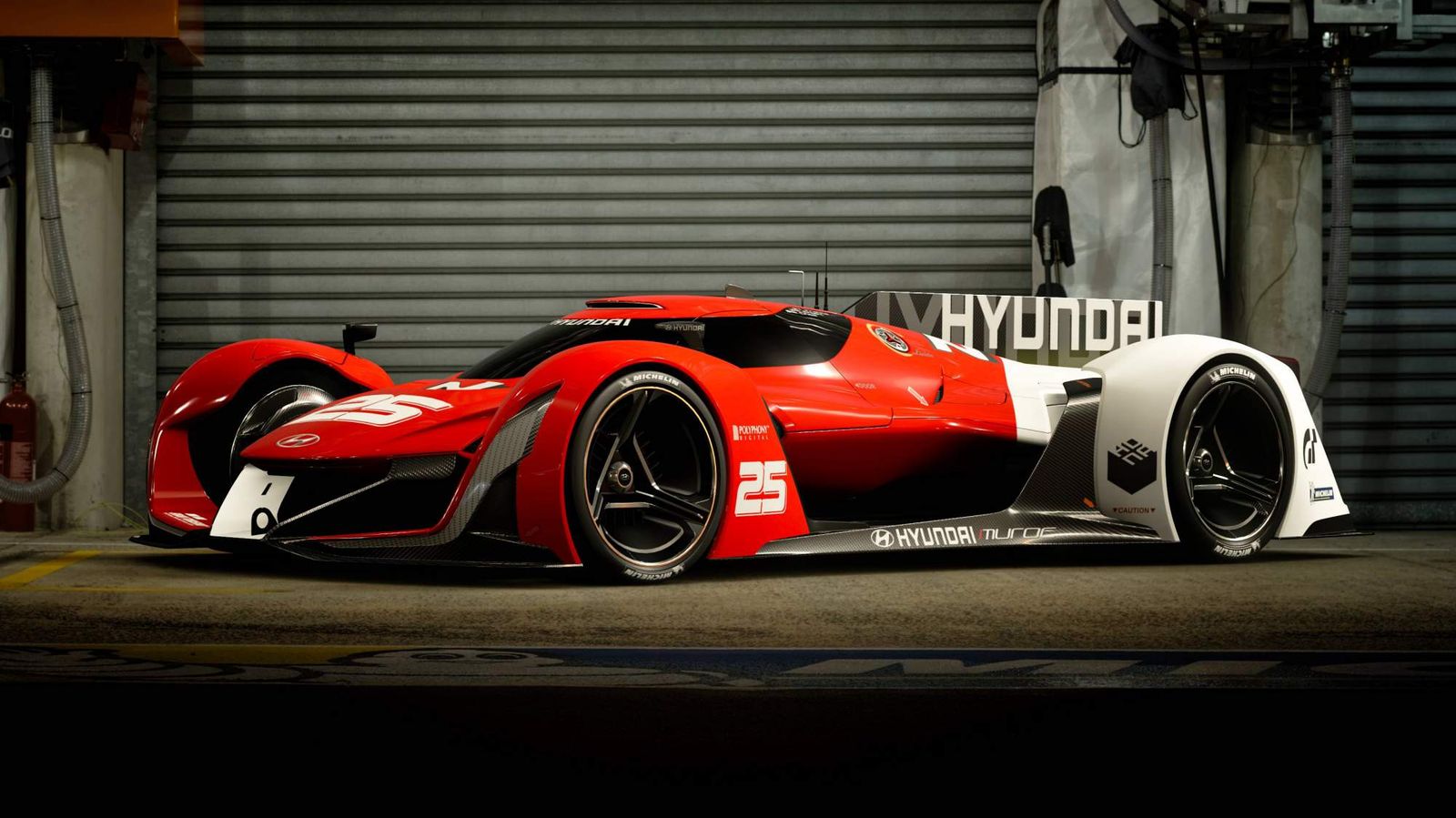 Hyundai's extravagant N 2025 Vision Gran Turismo virtual concept is making a comeback to coincide with the launch of the Gran Turismo Sport video game.
First introduced to gamers in 2015 for Gran Turismo 6, the Hyundai N 2025 Vision Gran Turismo returns in the latest iteration of the popular driving game.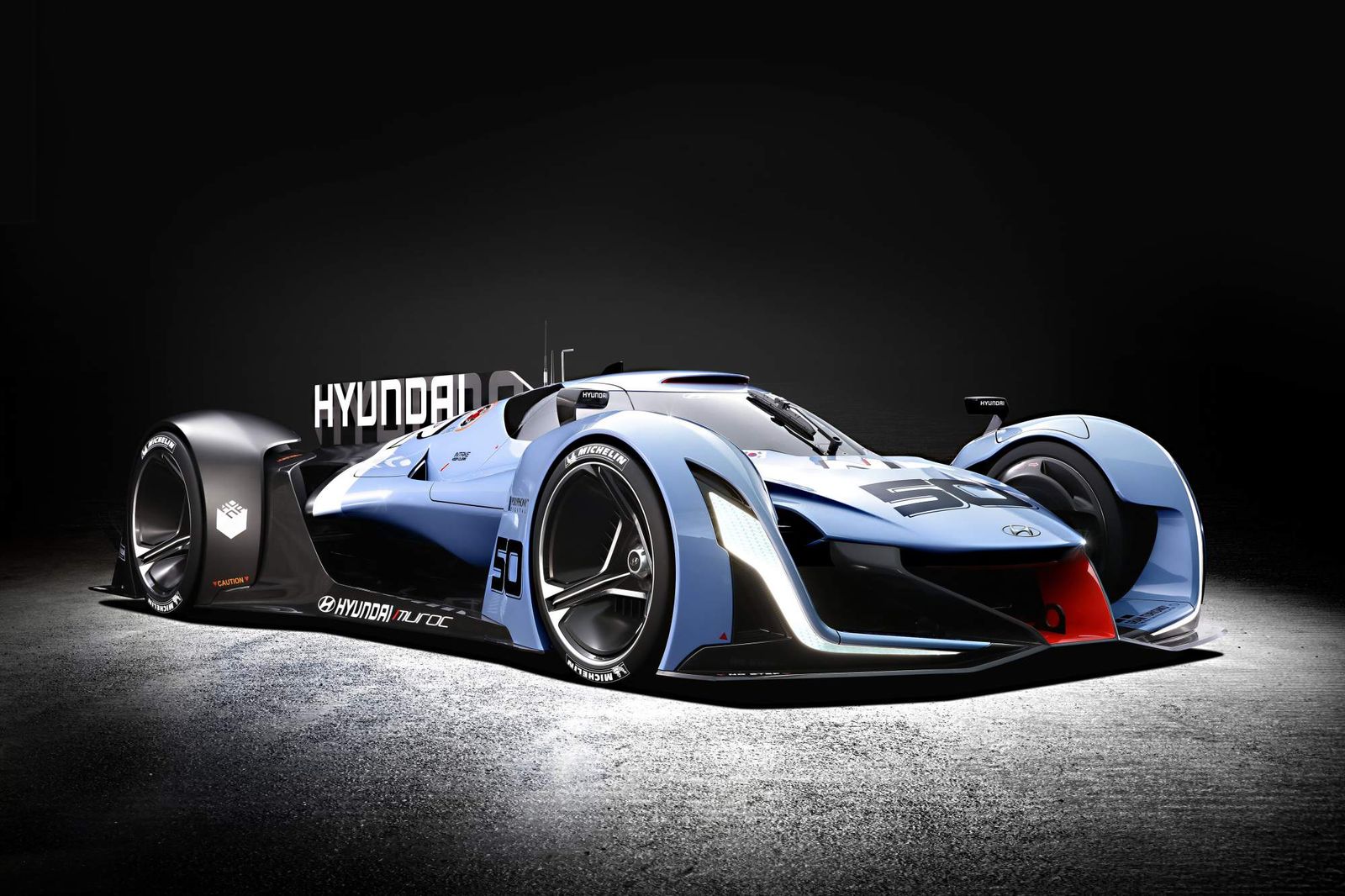 The N 2025 Vision Gran Turismo will compete against other manufacturers' Vision Gran Turismo projects in the game's top racing class (Group 1), as well as real-world prototype racing cars from various manufacturers including McLaren, Aston Martin, and Bugatti.
The N 2025 Vision Gran Turismo features a hydrogen fuel-cell powertrain based on Hyundai's production unit fitted to the Tucson Fuel Cell. That's where the similarities end, however, because its total output is 871 hp (650 kW): 670 hp (500 kW) from the dual fuel cell stacks and 201 hp (150 kW) from the super capacitor system.
Power is delivered through four independent in-wheel motors, which means the N 2025 is all-wheel drive. The concept is built on a flexible CFRP monocoque structure, allowing for a low weight of just 972 kg.
While it's entirely virtual, the N 2025 Vision Gran Turismo may preview a Hyundai prototype racer of the future. If the automaker ever decides to enter the FIA WEC in LMP 1, its car would likely borrow heavily from the N 2025.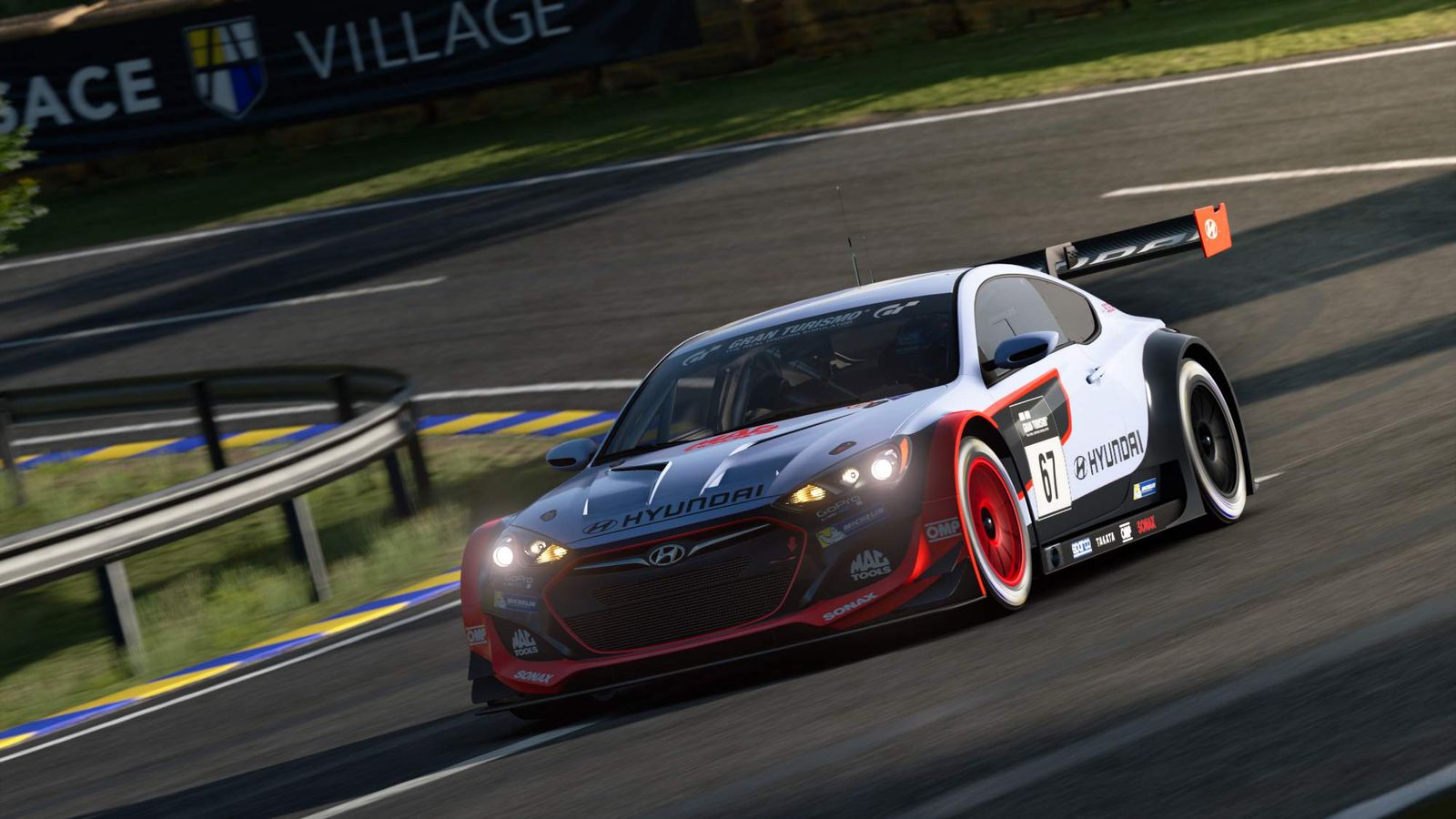 Alongside the N 2025, Hyundai has launched four other race cars in Grand Turismo Sport. All of them are based on the Genesis Coupe and belong to a specific in-game racing class. Gamers can choose between the Hyundai Genesis Coupe 3.8 Track (N class), Hyundai Genesis Coupe Gr.3 (Group 3 class), Hyundai Genesis Coupe Gr.4 (Group 4 class), and Hyundai Genesis Coupe Gr.B Rally Car (Group B class).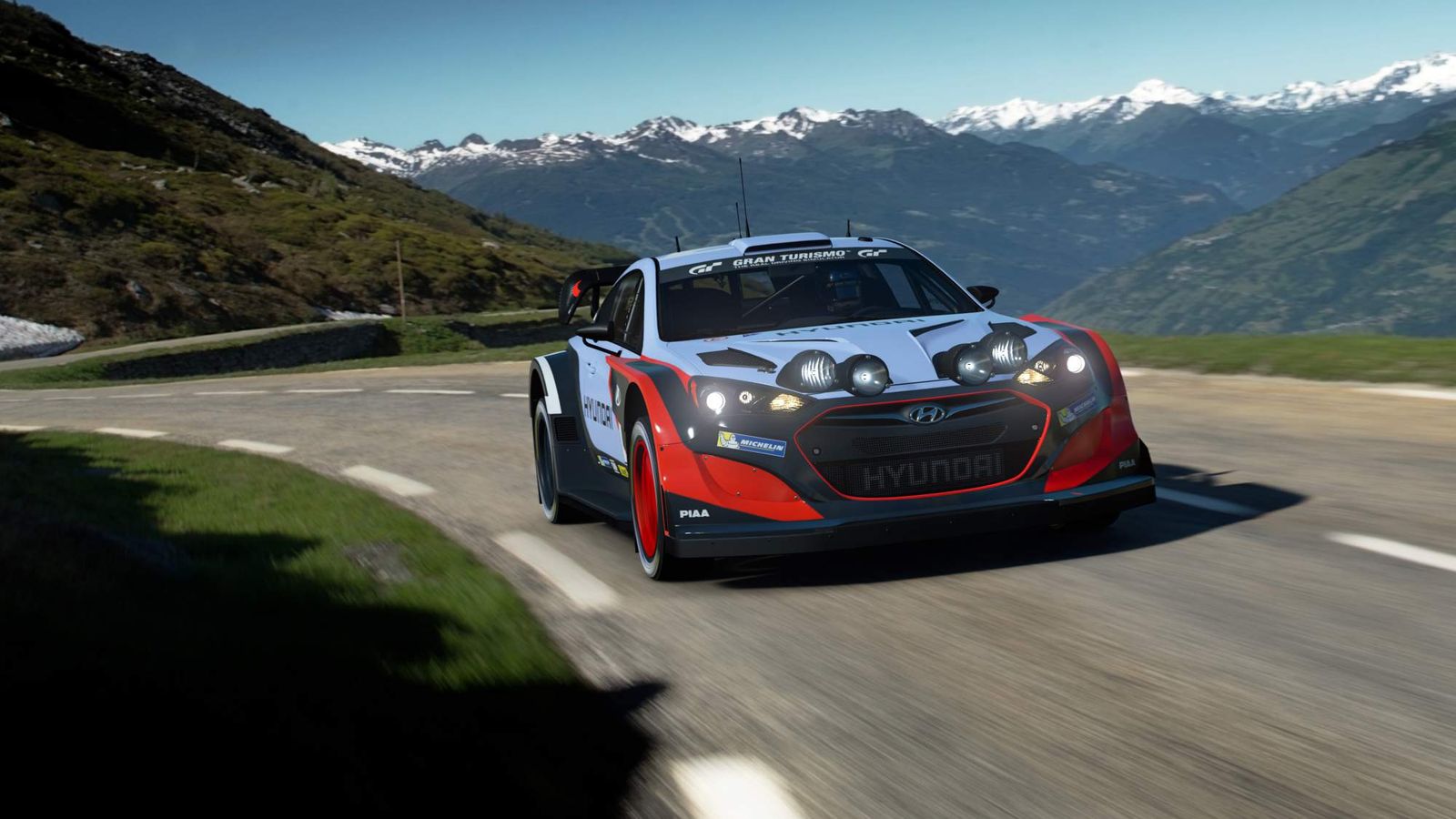 If you like the N 2025, check out Peugeot's L750 R Hybrid Vision Gran Turismo as well.