It is one of the fastest four-doors in the world, currently the fastest around the 'Ring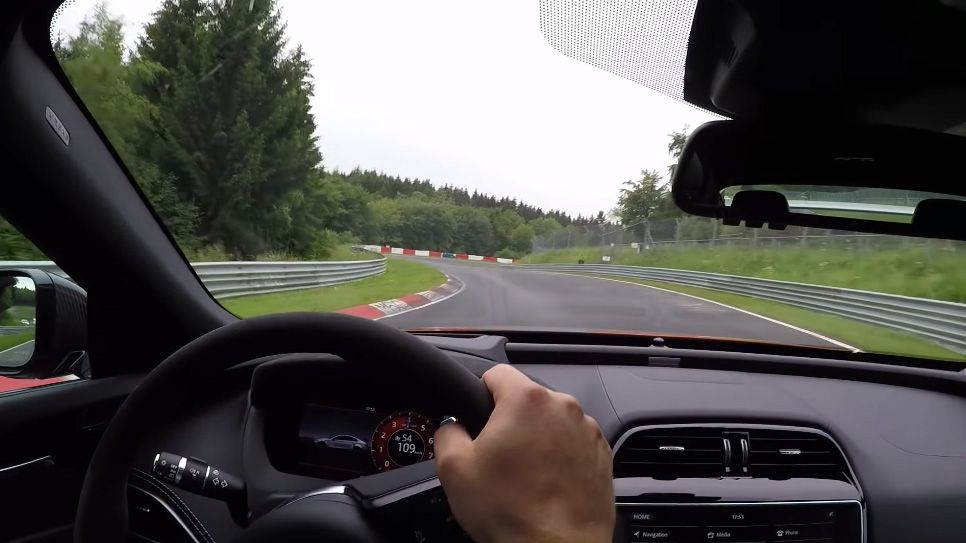 We recently featured a video showcasing the very special Jaguar XE Project 8, but it didn't really show the model around a racing track, which is where you want to see it, really.
Well, now BridgeToGantry has uploaded a video of a Nurburgring lap, a place where the Project 8 currently holds the lap record for being the world's fastest four-door around it.
Back in November, 2017, the Project 8 smashed the Nordschleife record, completing one full lap in 7 minutes 21 seconds, or around 11 seconds faster than the next fastest four-door, the Alfa Romeo Giulia Quadrifoglio.
Project 8 really is quite special, costing around €171,000 a pop. For that you get an uprated version of Jaguar's five-liter blown V8 that pushes out 600 PS / 592 hp, a visibly wider track, lower suspension, Michelin Cup 2 tires and aero capable of making 122 kg of downforce at 320 km/h which is its top speed.
Definitely a future classic this, and one that drives, looks and sounds the absolute business.
CHECK OUT: Our Jaguar road test reviews