Swedish luxury megacar heads to Jay Leno's Garage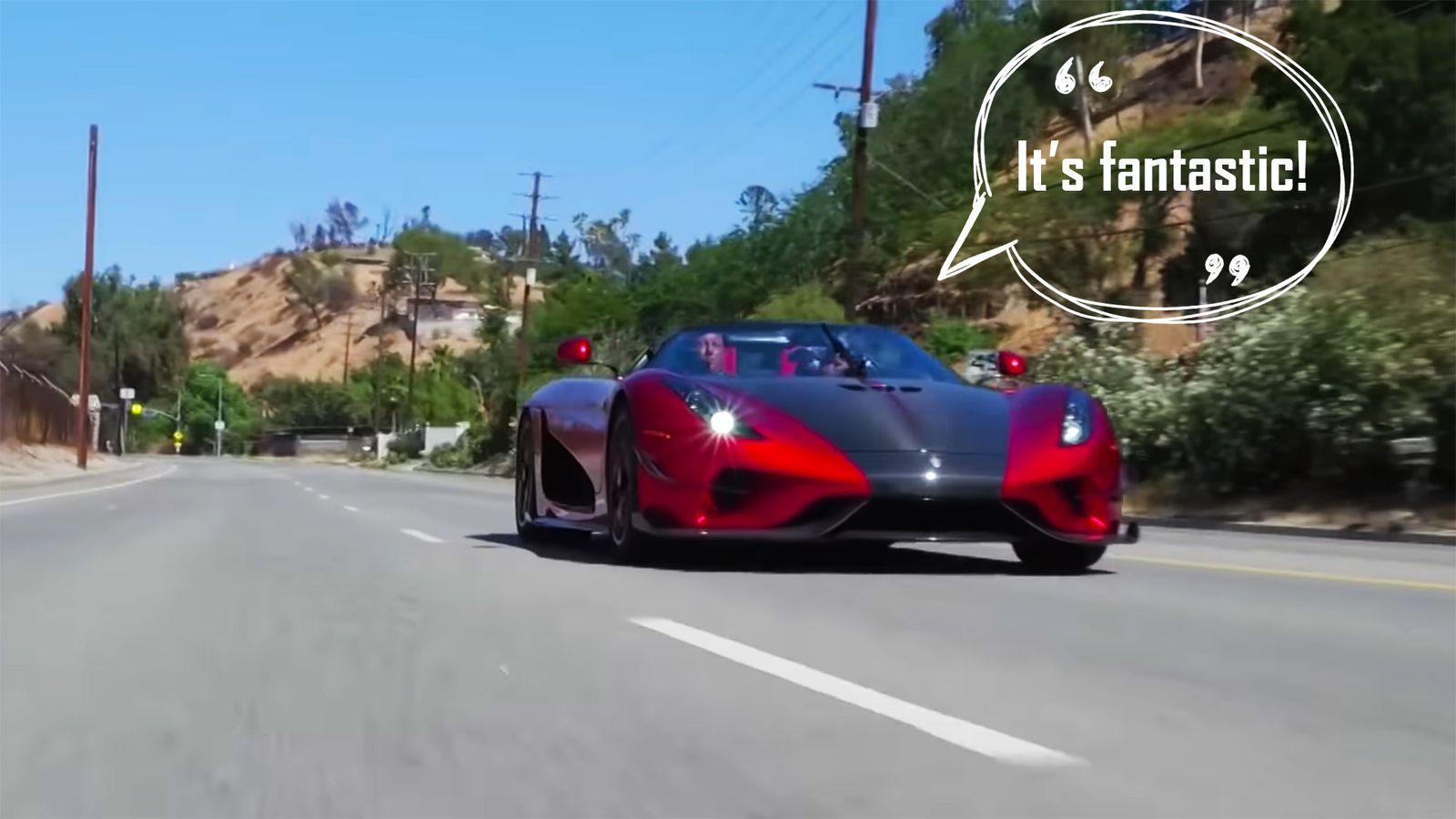 With a huge collection of cars ranging from one-of-a-kind classics to modern supercars, you would expect Jay Leno to keep a straight face when lord of speed Christian von Koenigsegg enters the room accompanied by two of his most revered creations.
But let's be honest for a second – could you contain your excitement when the creator of the world's fastest production car on Earth hands you the keys to not one, but two of his megacars? I know I couldn't.
In the 42-minute video below, Koenigsegg's founder and Mr. Leno analyze every detail of the Agera RS, which is still the world's fastest production car, with a top speed of 277.9 mph (444.6 km/h), even after the launch of the new Bugatti Chiron. Also, the new Regera gets a close inspection with detailed commentary from the man who put it all together.
It's a fascinating view into how they achieved such feats of performance. For example, when it comes to the world record run of the Agera RS, Christian von Koenigsegg says the car was fueled by regular gasoline, and not some fancy high-octane racing fuel.
Moreover, when speaking about the Regera, you can almost feel the man's passion for his work, starting with the transmission-free 1,500 hp hybrid powertrain and ending with the cleverly-mounted Akrapovic exhausts.
Go on, click play. I promise yout it's worth it.
READ MORE: Watching a 2019 Mercedes-AMG S63 Coupe accelerate to its top speed doesn't last very long