Jeep drops 7 Moab Easter Safari concepts, we just love the Wagoneer Roadtrip
What's your spiritual Jeep animal?
2018 marks the 52nd Annual Moab Easter Jeep Safari so it goes without saying that we're in for a treat on Jeep's behalf. This year, seven concepts keep the Jeep tradition going.
In case you're still nostalgic over your family trips to the Yellowstone Park or the Grand Canyon, Jeep has the right therapy for you in the form of the Wagoneer Roadtrip concept.
The vintage-ized off-roader is based on an old 1965 Jeep Wagoneer but has its wheelbase stretched five inches. Subsequently, it needed custom fender flares and a wider track, but its charm lies in the small details like the redesigned wheel wells, bumpers and added-on rock rails.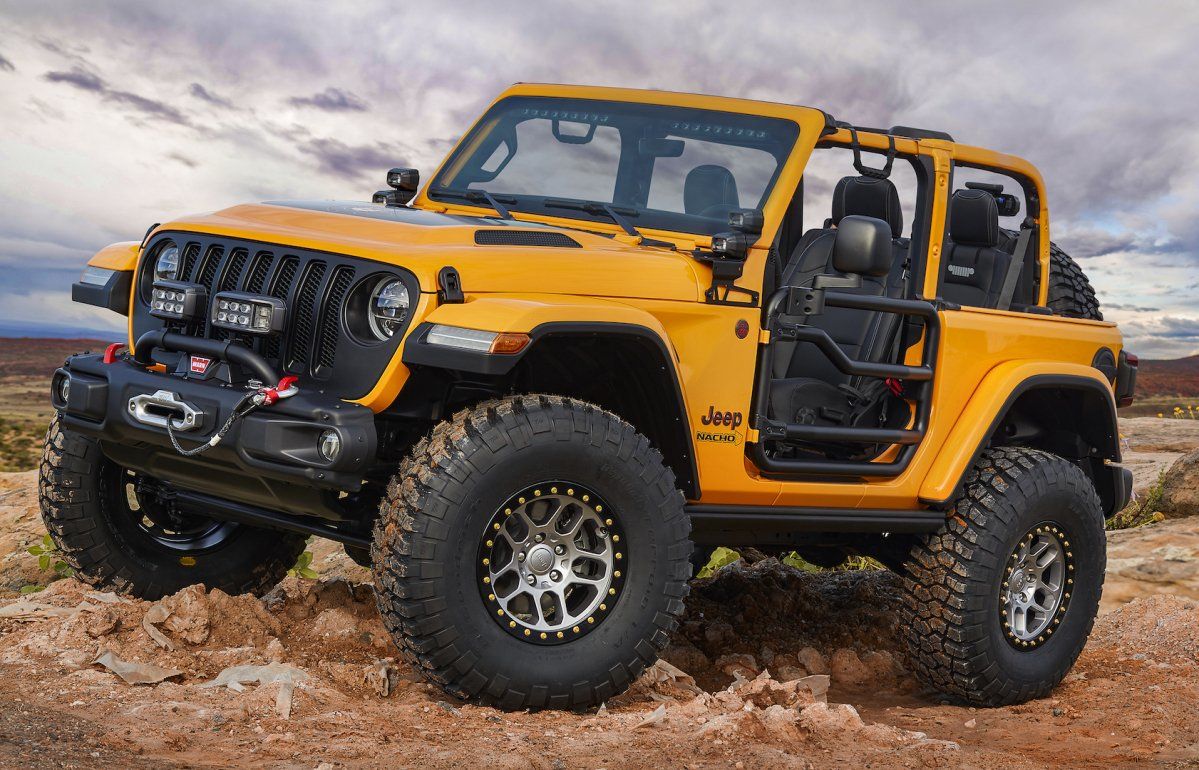 The Jeep Wagoneer Roadtrip is not just for show. It sits on a reinforced frame connected to Dana 44 front and rear axles with lockers, a four-link suspension setup with coilover springs and 33-inch BF Goodrich Mud-Terrain rubber wrapped around 17-inch steel wheels perfectly suitable for badass family guys.
On the inside, Jeep fitted the Wagoneer Roadtrip with bench seats front and rear and Oxblood leather, yet enthusiasts will more likely get excited upon hearing what's hiding under the hood: a 5.7-liter V8 married to a four-speed auto gearbox.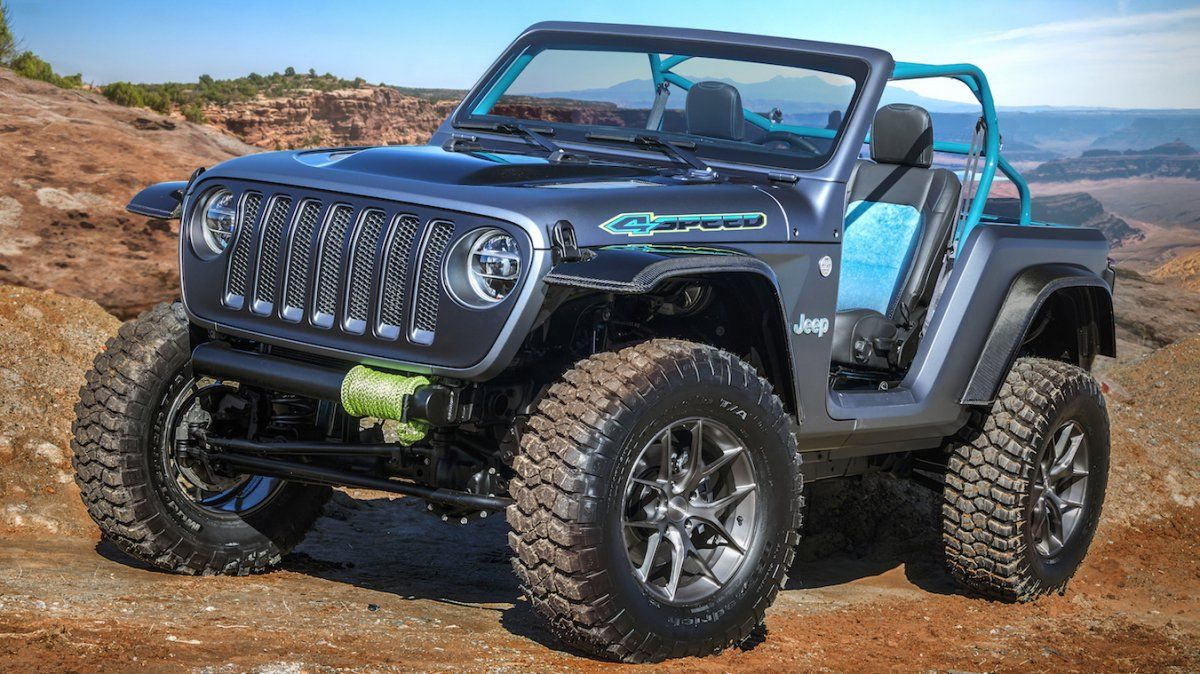 On a more extreme note, Jeep's other concepts include the likes of Jeep 4SPEED, a nimble and light wannabe off-roading machine clad in carbon fiber and powered by a 2-liter, four-cylinder turbo engine.
But if it's show off you're interested in, then have a look at the Nacho Jeep, which is essentially a moving, real-life catalog of Mopar Jeep Performance Parts, including a steel Rubicon bumper, brush-guard mounted LED lights, 37-inch tires, a 2-inch lift kit and 17-inch beadlock rims with cadmium-plated bolts and black Katzkin leather seats.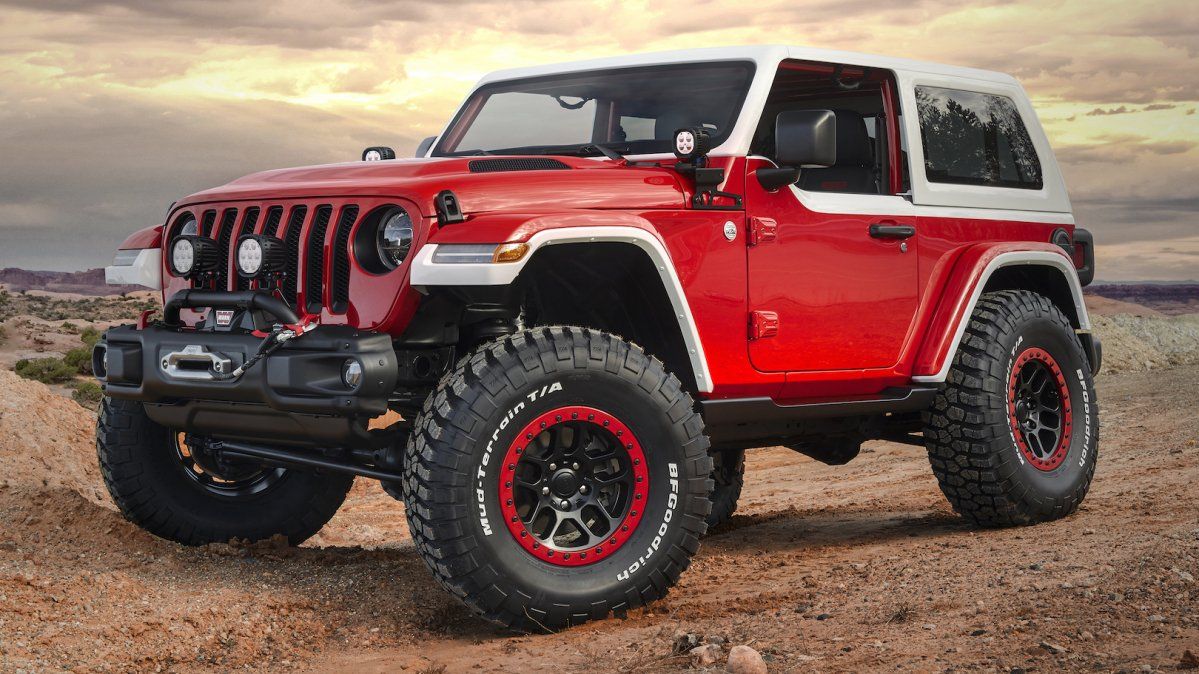 READ MORE:
Consumer Reports names the worst US cars to own in 2018
Marchionne confirms Jeep Wrangler pickup is coming late in 2019
Rezvani Tank stomps the internet with 500 HP V8, thermal night vision