Would you have it bone-stock or like this?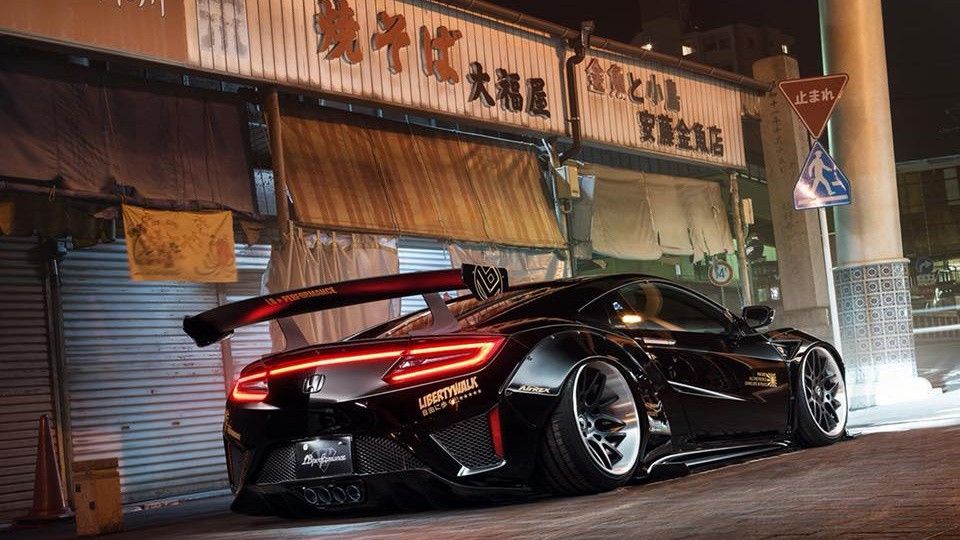 Remember the first generation NSX? Of course you do. In stock form it was a perfectly-balanced asphalt-carving machine courtesy of sleek engineering but also input from the king of smooth driving aka Ayrton Senna. So how has it come down to this?
We won't take you on a trip through the history of the Honda/Acura NSX mainly because we're sure the gearhead in you has more than plenty of knowledge on the given topic.
However, we'll ask this: would you keep your new NSX stock or throw everything the tuning market has to offer on it? Especially since the Acura/Honda NSX has an air-cutting body kit that's there for a purpose. Two, in fact: aerodynamics and downforce.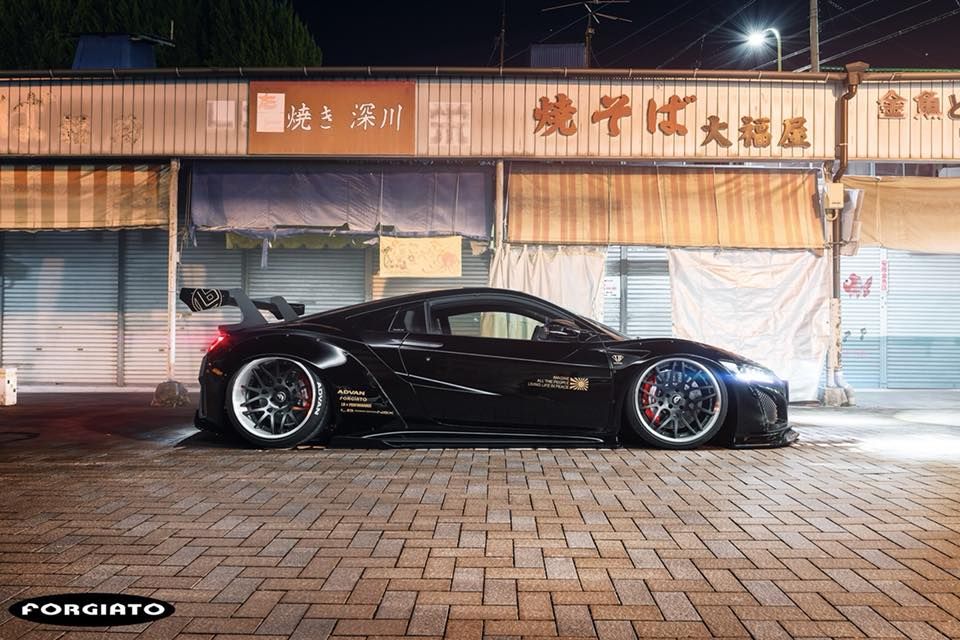 Some parts of the Japanese car culture are inclined to go for the latter, hence this Liberty Walk-ified NSX photographed in a downtown shopping district in Seto City (Aichi Prefecture) while casually sitting on a set of Forgiato wheels – with negative camber on the rear axle, probably because race car.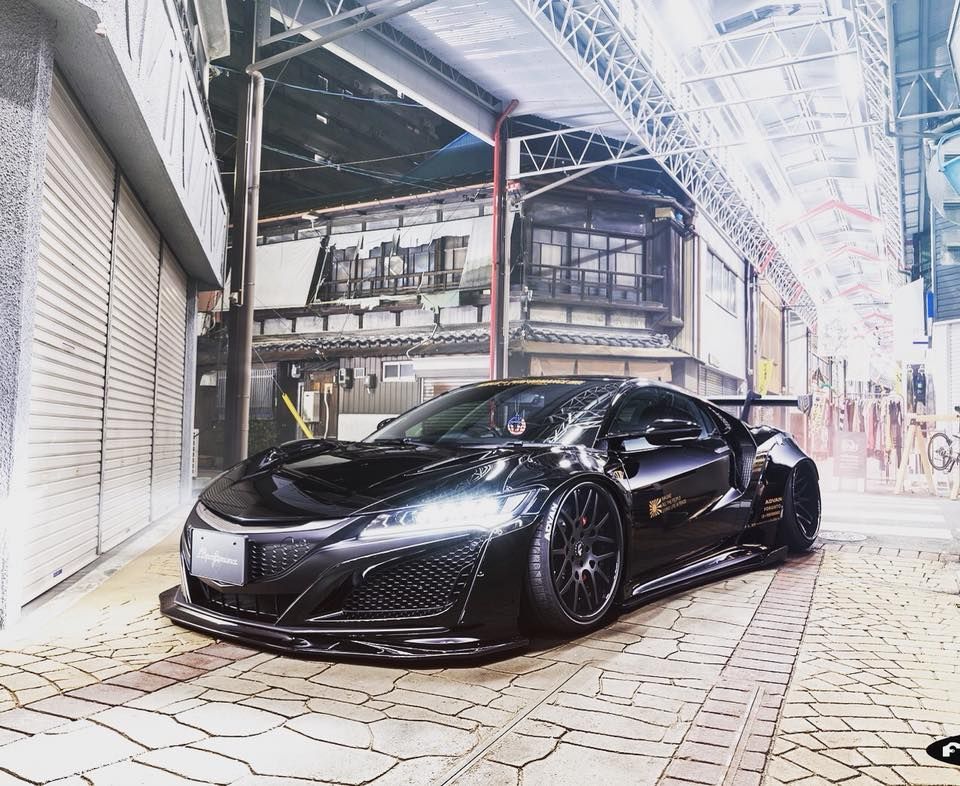 There's no word on performance upgrades but we don't think these are present on this tuning example. It would be way too much, don't you think?
SEE MORE: Watch a Honda NSX drag race a Honda Fireblade bike