The company's first customer truck comes with many bespoke features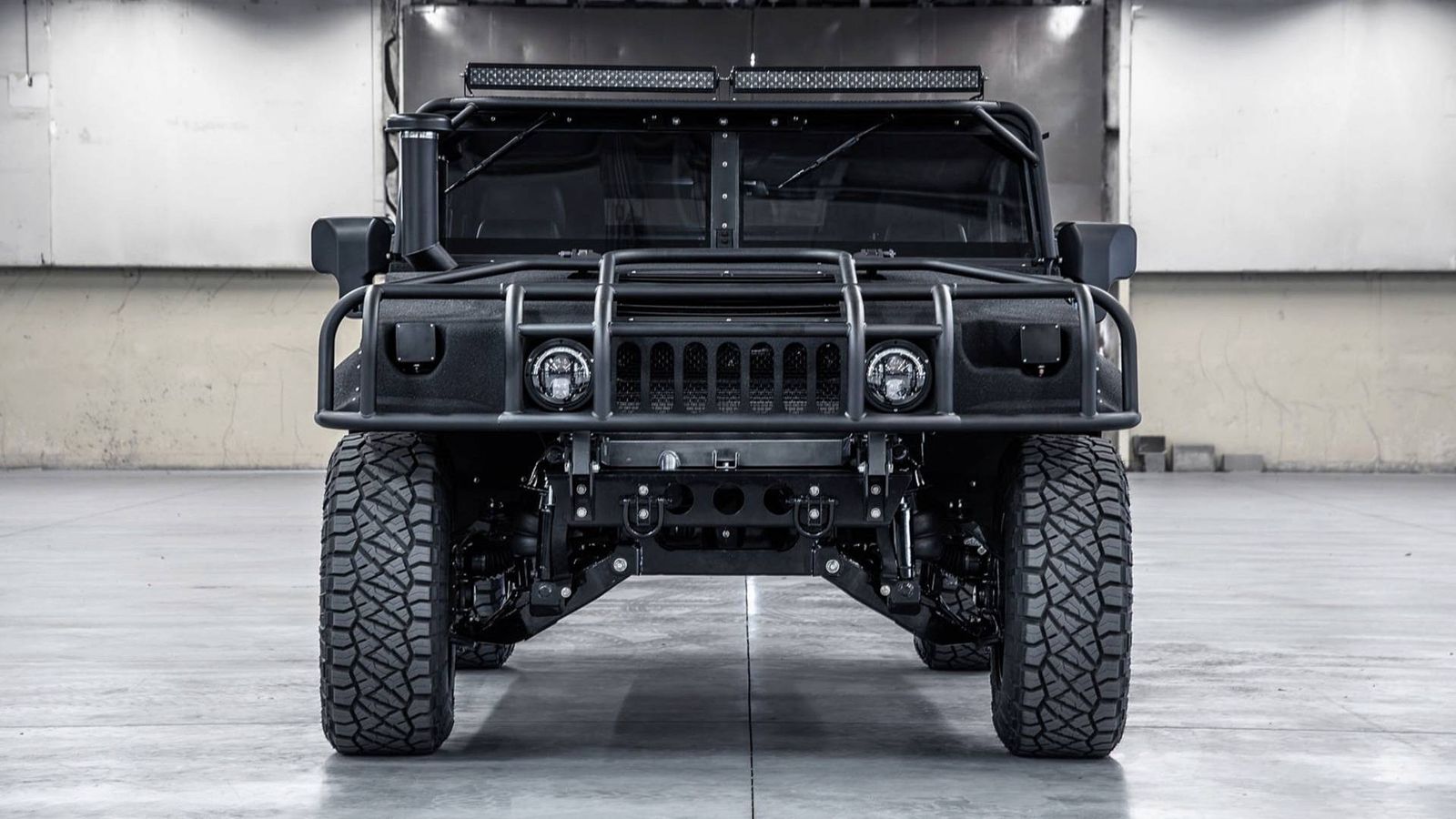 You may recall that in May this year Mil-Spec Automotive revealed the Hummer H1-based Launch Edition press truck that was a sign of things to come from the American coachbuilder.
Not much time has passed since then, and Mil-Spec is proud to announce its first customer vehicle, the Launch Edition 002 — since it's the company's second-ever product.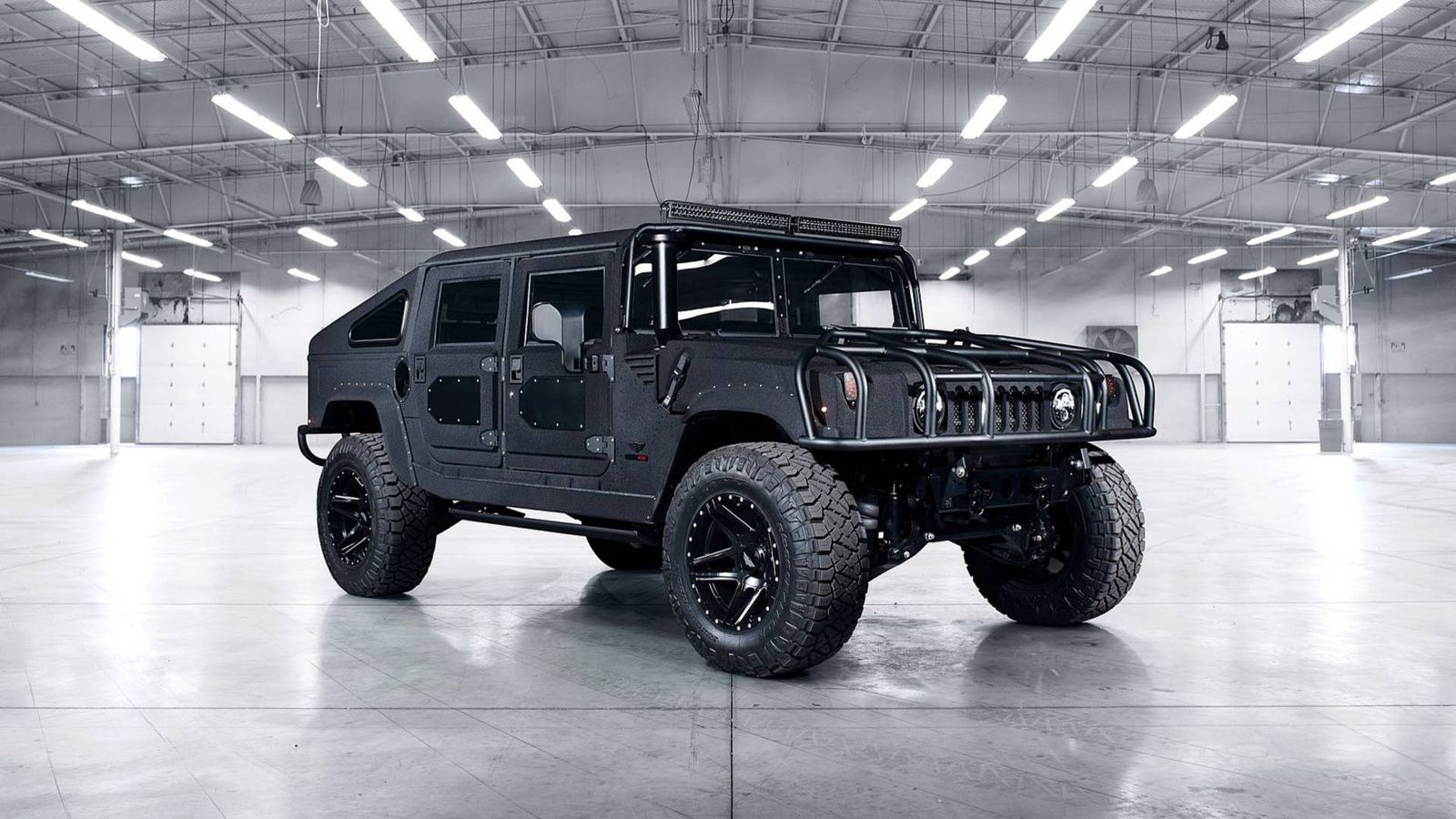 Truck 002 is also based on the ginormous Hummer H1, but it features unique content not featured on production Launch Edition series. In Mil-Spec Automotive's words, the 002 is "a flagship example of MSA's capabilities through design, engineering, and execution."
Understandably, the customer who commissioned the truck wanted it to be bespoke, and MSA obliged. For example, he specifically requested a fully-adjustable air-ride system along with air ride seats so that the driving experience of his truck would be "truly sublime."
[NativeAd]
We don't know about that, but what we do know is MSA integrated a one-off air-ride system with proprietary suspension developments that results in 7 inches (178-mm) of adjustable travel. As for the air-ride seats, the feature functions such as massage, heating/cooling, and fully-adjustable seat comfort supports. According to MSA, the combination of both air-ride systems allows for maximum on and off road comfort for the driver and passengers.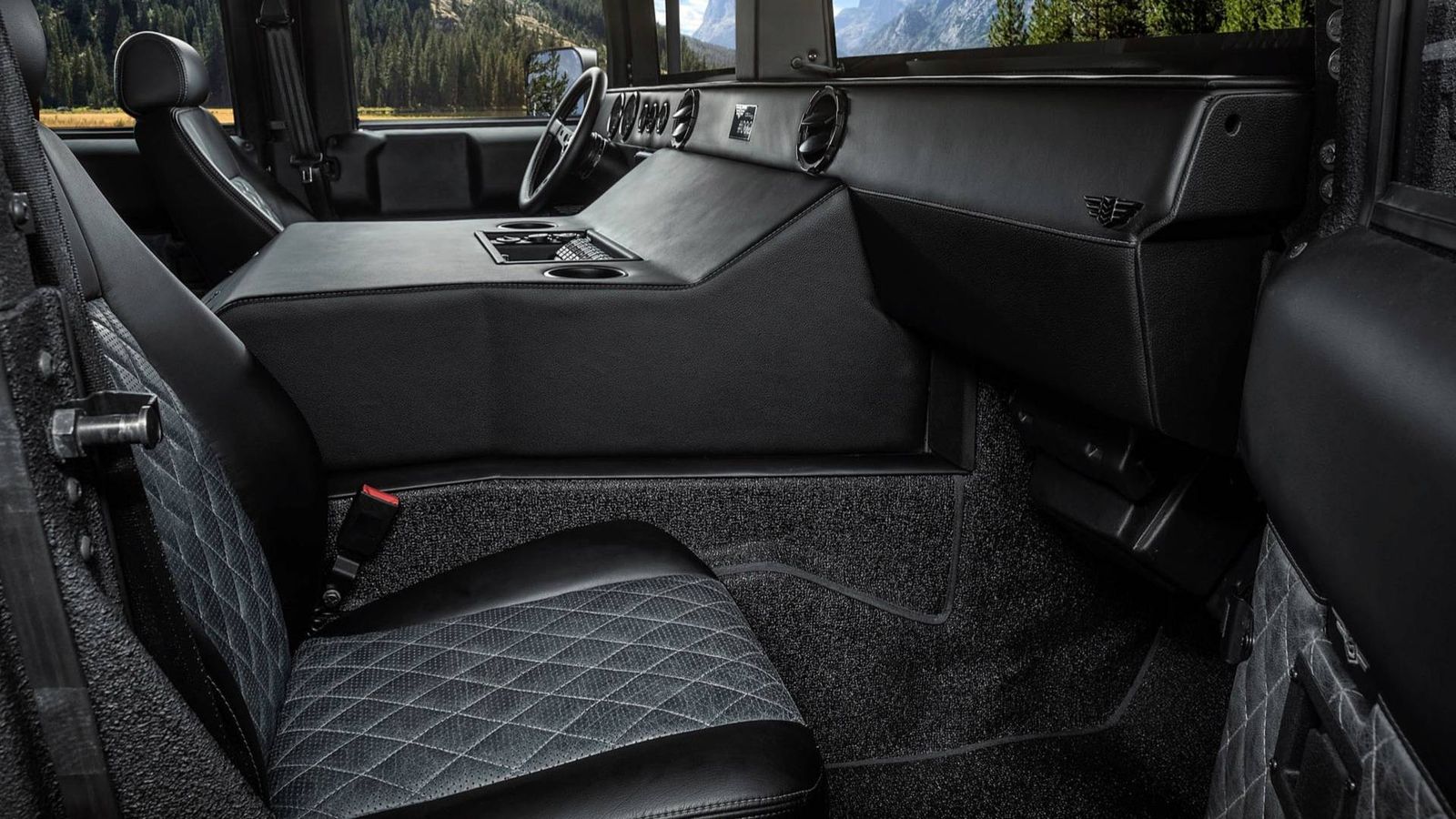 As for the powertrain, the 002 features the same Duramax 6.6-liter turbodiesel V8 as all Launch Edition vehicles. The engine delivers 500 hp and a savage peak torque of 1,000 lb-ft (1,354 Nm). The power plant is a fitting match for the sinister styling, allowing it to accelerate from 0 to 60 mph in 6.8 seconds and reach an electronically limited top speed of 105 mph (169 km/h).
As you may have noticed by now, the 002 adopts a different design at the rear than the Launch Edition press car. More specifically, it gains a slant-back top design finished in a matte Kevlar texture called "Deep Sky Black."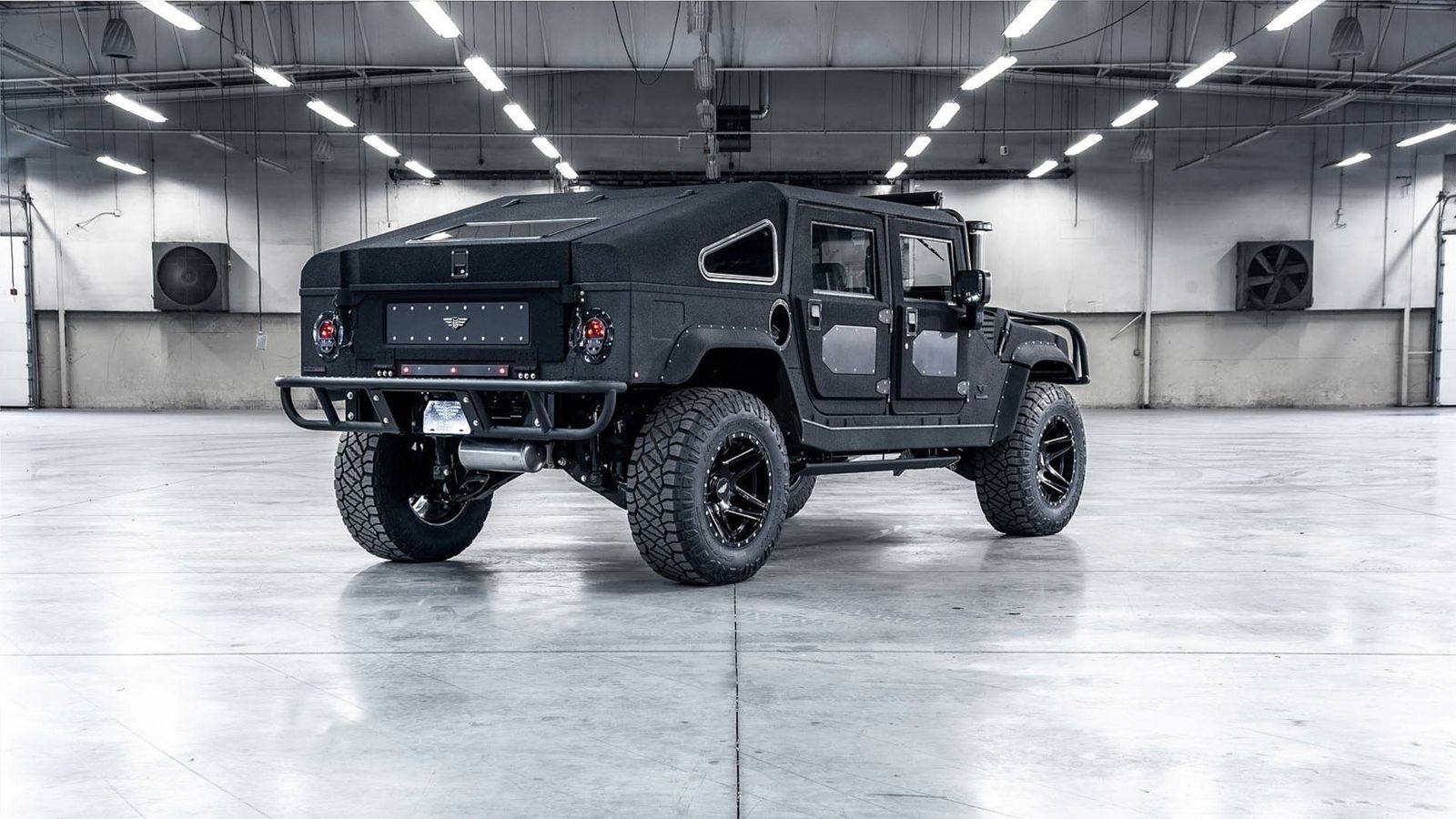 Inside, the client opted for the "Executive Interior Package 1a," which features all-black/powder-coated hardware with a full-leather interior. Two textures of black leather are combined with a distressed hide for the door panels and seat inserts. The perforated leather seats, re-purposed leather grab handles, and leather trim throughout the cabin will definitely make onlookers realize this is no ordinary Hummer H1.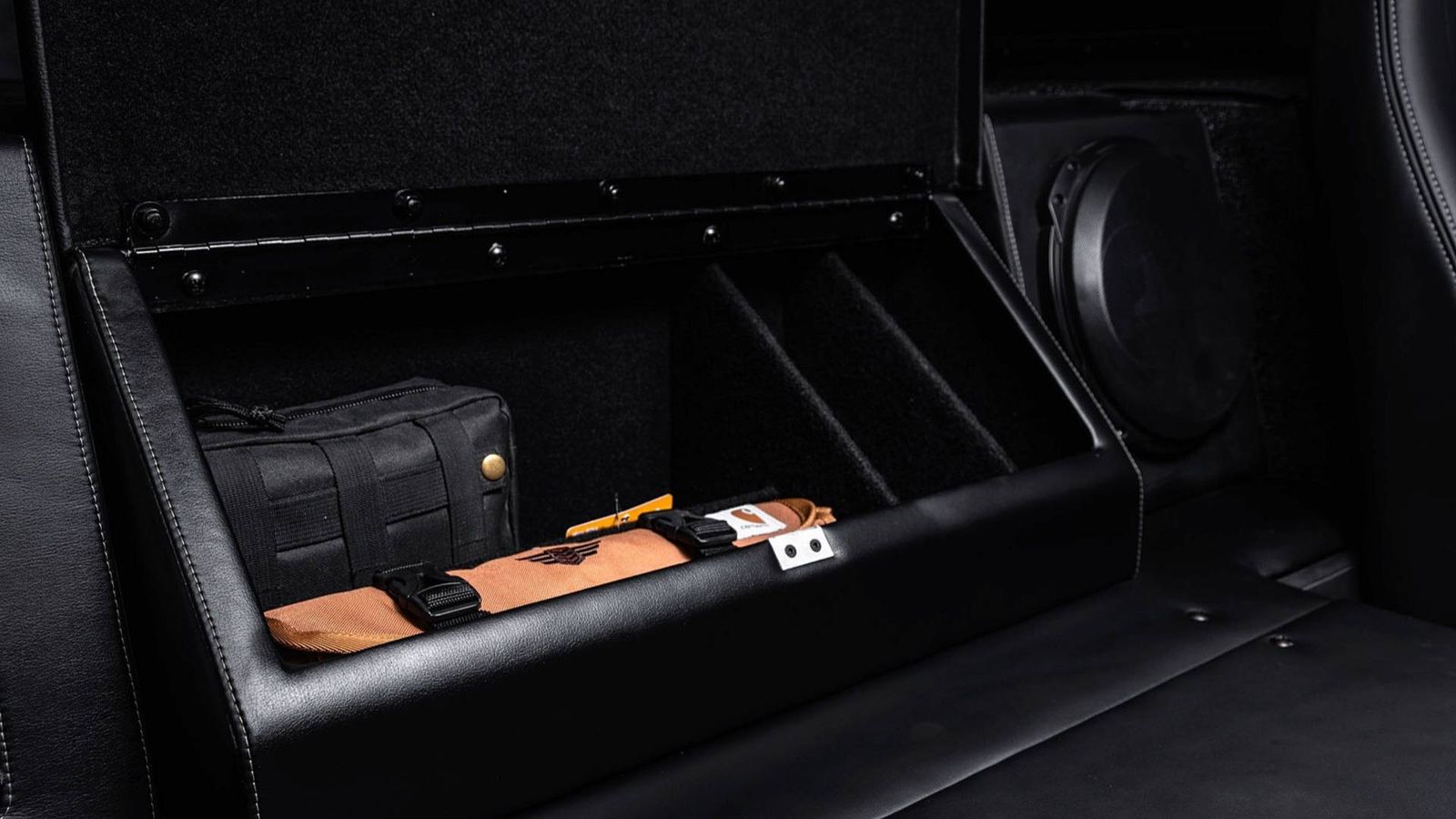 If you're into ridiculously big and brash SUVs with military looks and bespoke luxury touches, you should be prepared to pay $290,837 to have one.
Via Motor1