The 1,000-hp muscle car slayer is back with a summerish touch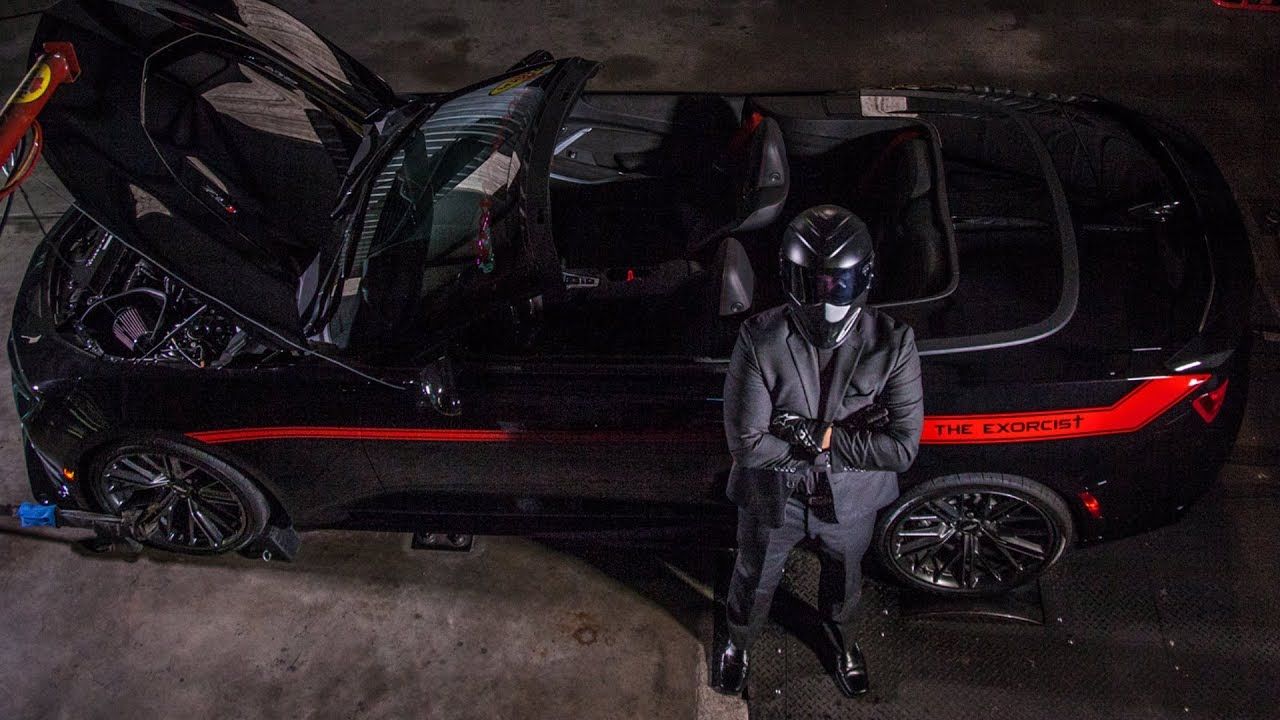 Stop everything you're doing because Hennessey is back with a convertible Chevrolet Camaro ZL1 Exorcist.
You read that right. After the coupé-bodied Demon-slayer, Hennessey Performance will offer the Camaro ZL1 Exorcist in convertible form.
Leaving the fine trolling aside and the arrows pointed at Dodge, the guys over at Hennessey put the chopped-roof Exorcist on the dyno, just to prove they really mean business.
However, they do not provide a set of figures to back up the dyno run. But from a previous video posted by the Texan tuner, we know the fixed-roof Exorcist Camaro generates 959 hp and 756 lb-ft (Europe, that's 1,025 Nm) at the rear wheels. And as things stand, this is likely to apply for the cabrio Exorcist.
Also on the good news front, the tuner mentions that track testing videos are coming soon. We're all eyes and ears, Hennessey, all eyes and ears.
And since we mentioned the Dodge Demon, recent reports say the upcoming Charger/Challenger duo will sit on Maserati Ghibli's platform.