Seat Arona, Ibiza bag Digital Cockpit display
Interactive screens to the people!
With Seat Leon and Ateca customers already reaping the benefits of Volkswagen Group's Digital Cockpit system, it's time for Seat Arona and Ibiza buyers to enjoy the same tech.
Seat is now offering the widely-used within the VW Group 10.25-inch Digital Cockpit display for its baby SUV and supermini. The setup's functions are basically the same you'd get inside the T-Roc, Golf, Polo and the lot.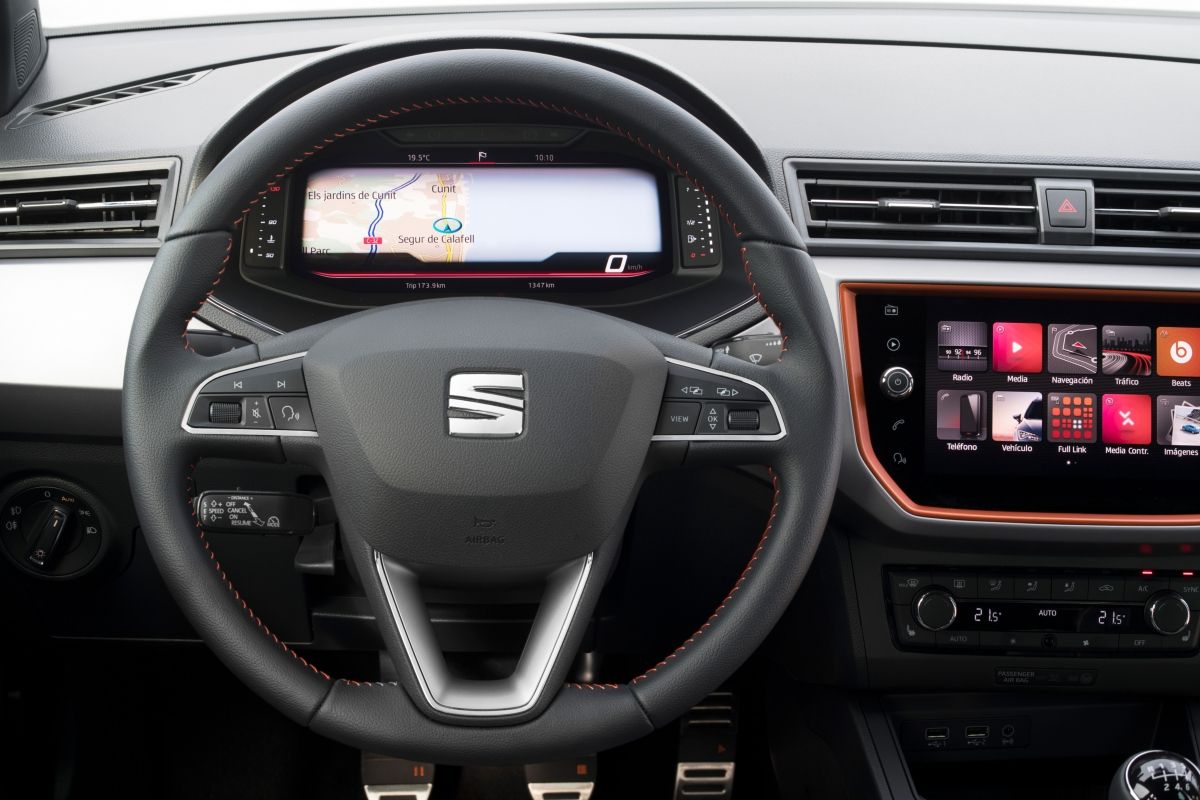 The driver can access various car-related data by pressing the View button on the steering wheel, which allows the switch between three main displays, each with its own set of information. The three screens are named Classic, Digital, and Dynamic View.
Classic revolves around the analog-style speedometer and tachometer with the central area between them reserved for navigation info, music, phone or driving data as well as info on the car's safety systems, including lane assist, blind spot detection, and adaptive cruise control.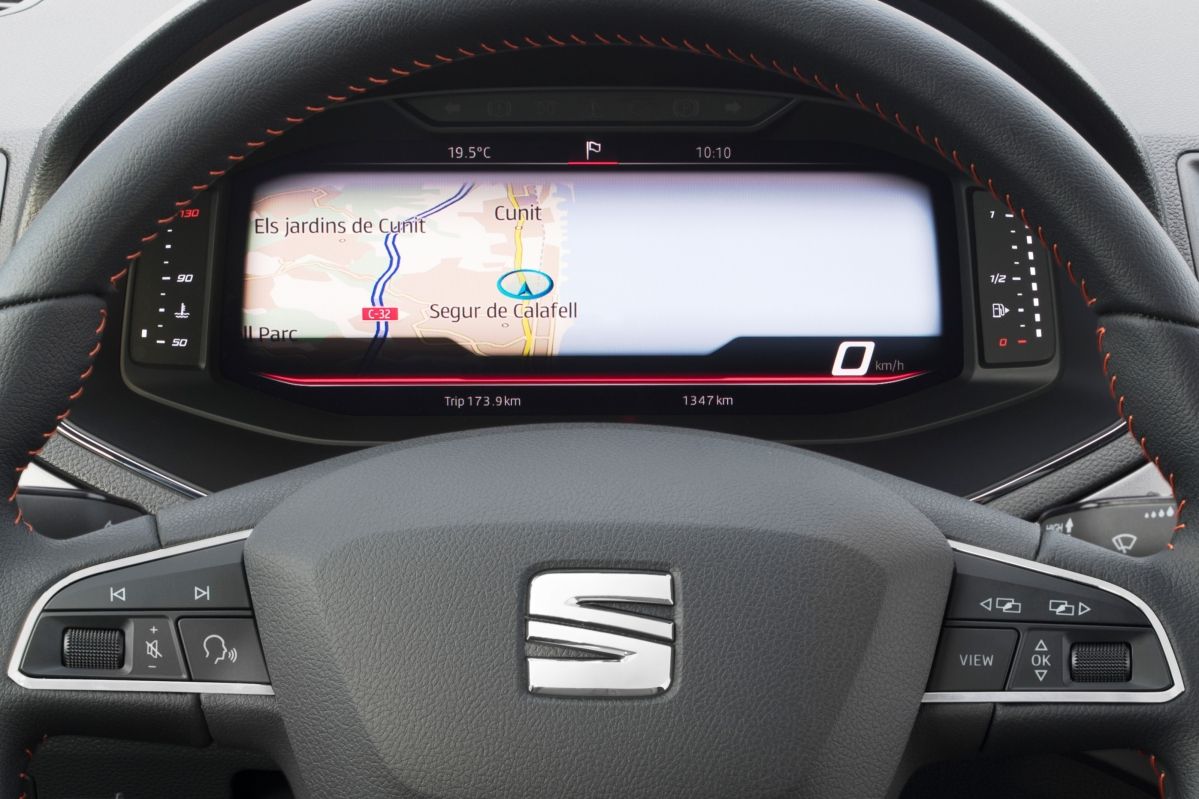 The Digital arrangement shows full-screen detailed map information based on the car's location, allowing drivers to easily find parking spaces or various landmarks. The map is zoomable and the main screen also displays phone, driving, and vehicle status relevant data.
As for Dynamic, it emphasizes turn-by-turn directions and vehicle status. Also noteworthy is the fact that a set of driving data can be accessed in each of the three screens. This includes fuel consumption, distance driven and overall mileage.
SEE MORE: New Seat SUV named Tarraco by fans