Shark nose, right proportions, will this be a winning recipe?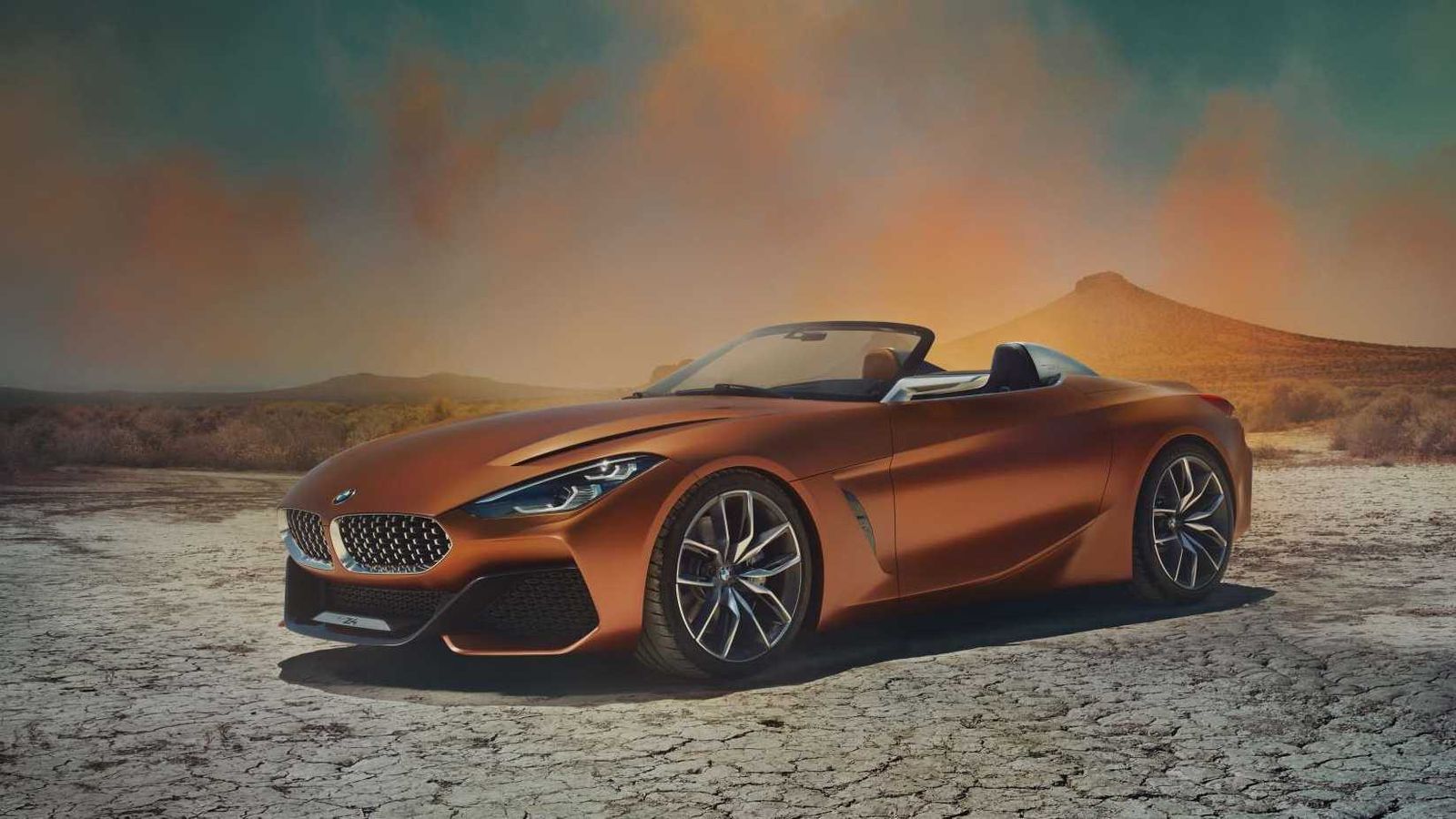 It's been a long rumor trail that led to the reveal of BMW's new Z4 – for now in prototype shape. And we're still waiting for Toyota to show the new Supra, Z4's R&D sister.
However, we'll stay on the German side of the joint project, because BMW just unveiled the Z4 concept headed to this week's Pebble Beach Concours d'Elegance.
For all it's worth, BMW knows how to draw, design and build a roadster. Any doubters should take a good long look at the Z3, Z8 and Elvis Presley's BMW 507.
There's also a high chance that the road-going model will feature a lot of design cues expressed by the concept. If that happens, BMW's fan base will jump for joy.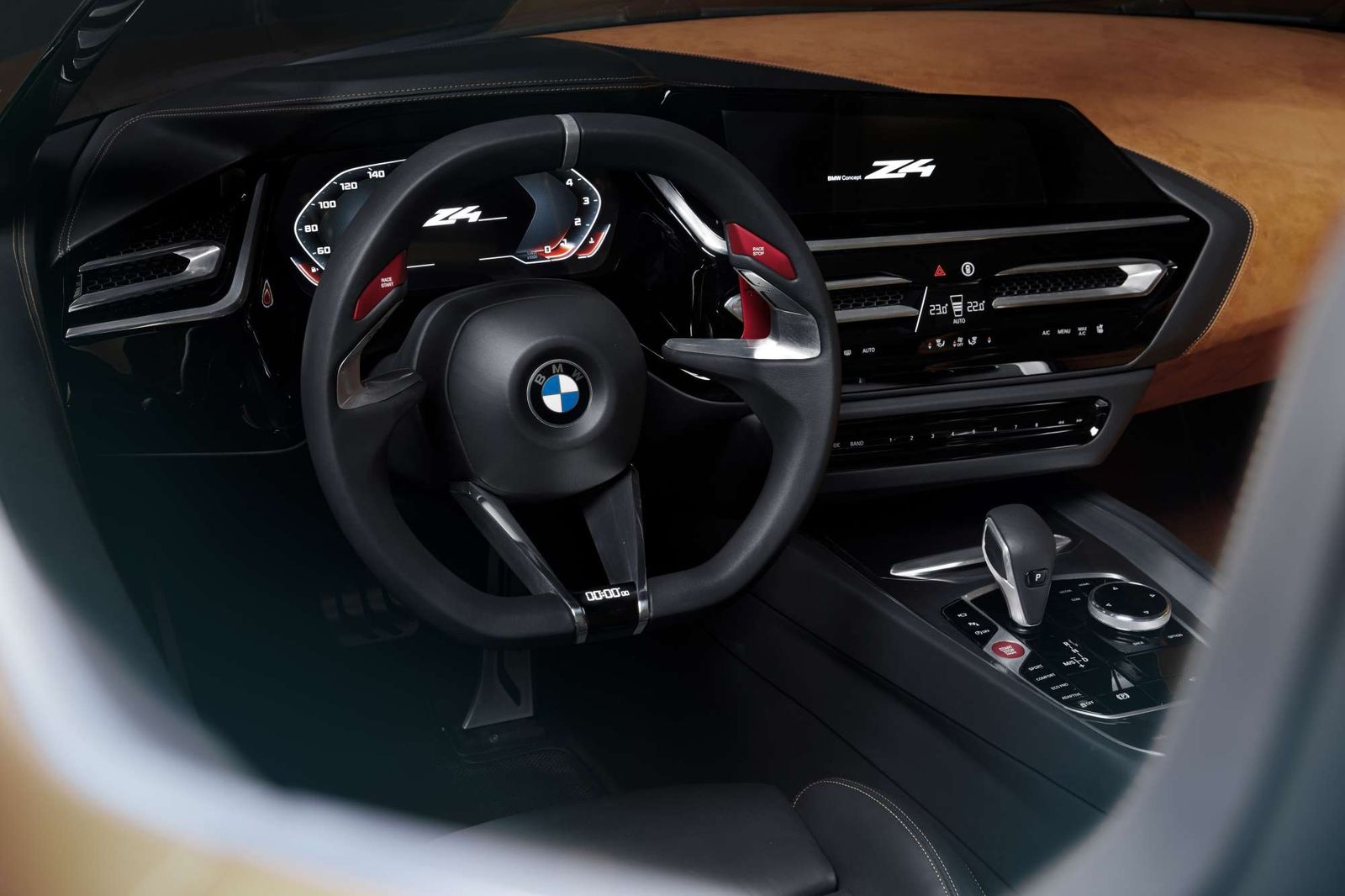 Although we won't dissect the visual cues displayed by the Z4 concept, it's safe to say it involves a high dose of aggressiveness and muscularity all-around, something we've seen in the case of BMW's 8 Series concept.
BMW went for the popular air breathers positioned behind the front wheels, also mixing 20-inch alloys with a body color that looks production-ready from where we're standing, called Energetic Orange. The prototype doesn't have door handles though.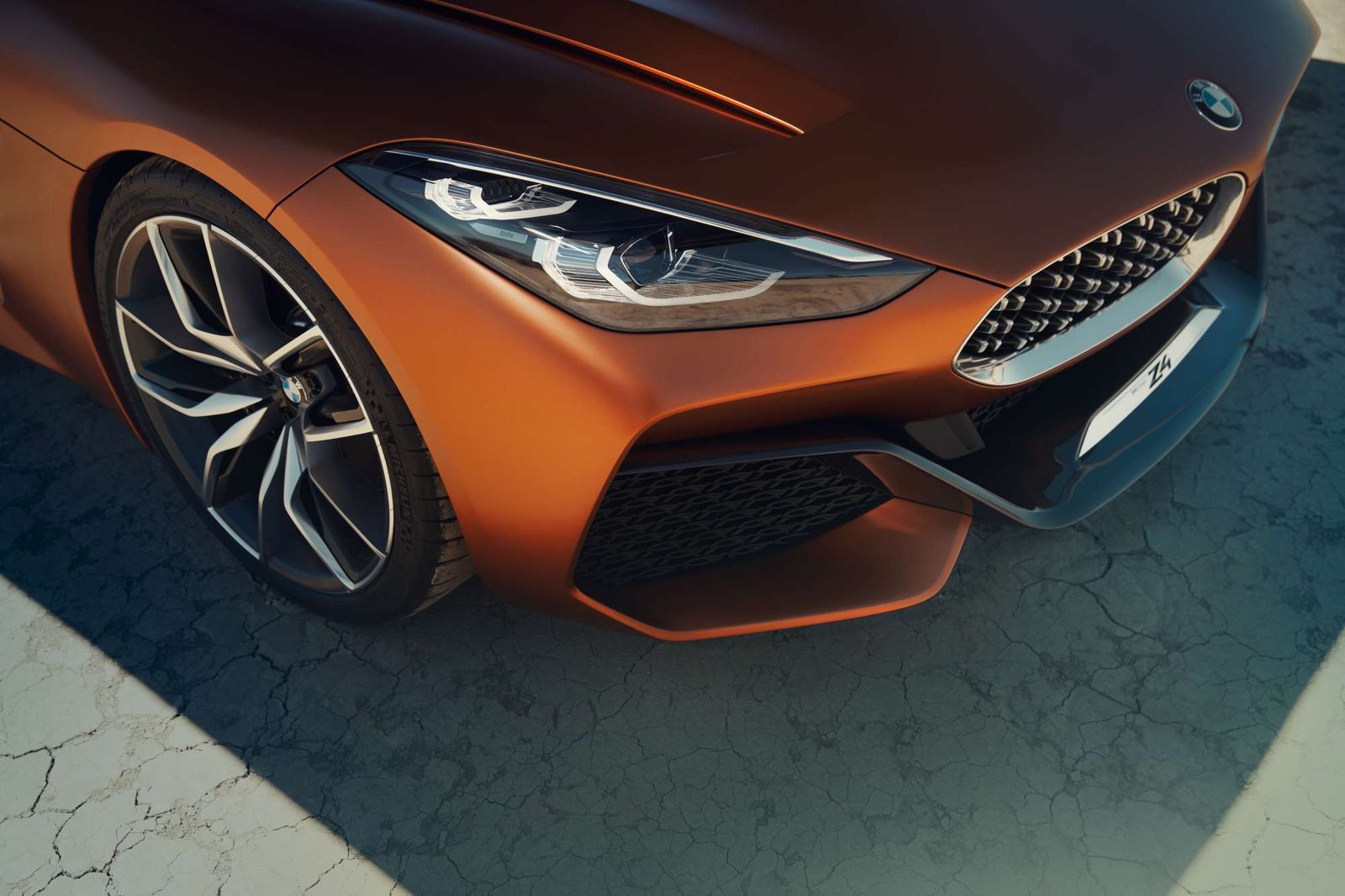 Inside, every bit of info pertinent to the driver appears either on the digital instrument cluster, the screen sitting on top of the center console or the head-up display. The minimalistic controls settle in what BMW calls "function islands."
In any case, Munich's prowess towards ergonomics should play a lead role in the cockpit.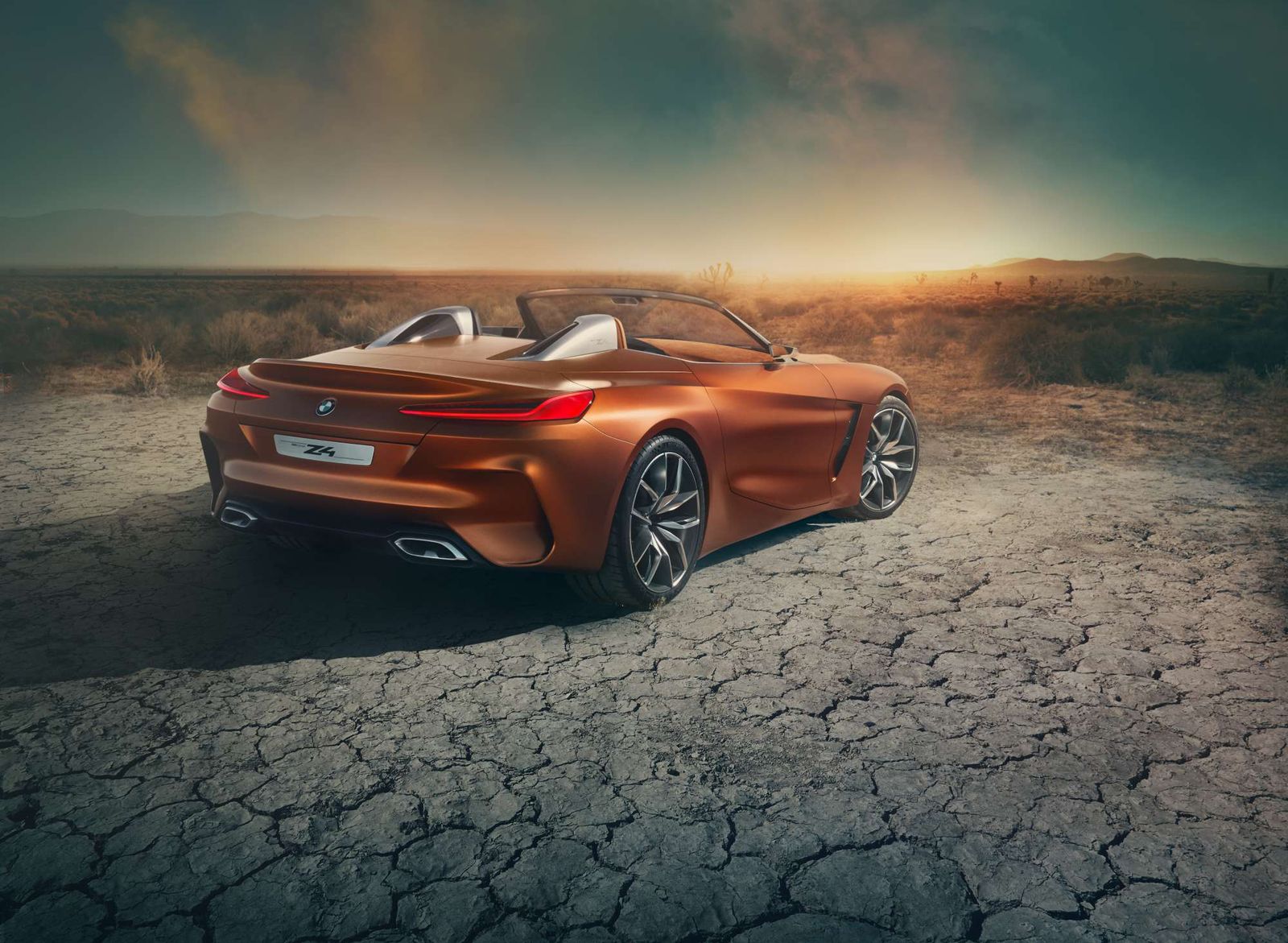 OK, but what about the production BMW Z4?
What we know so far is that Magna Steyr will assemble it in Graz, Austria. Previous spyshots showed test mules wearing a soft top, but the concept here flaunts only a pair of sculpted buttresses.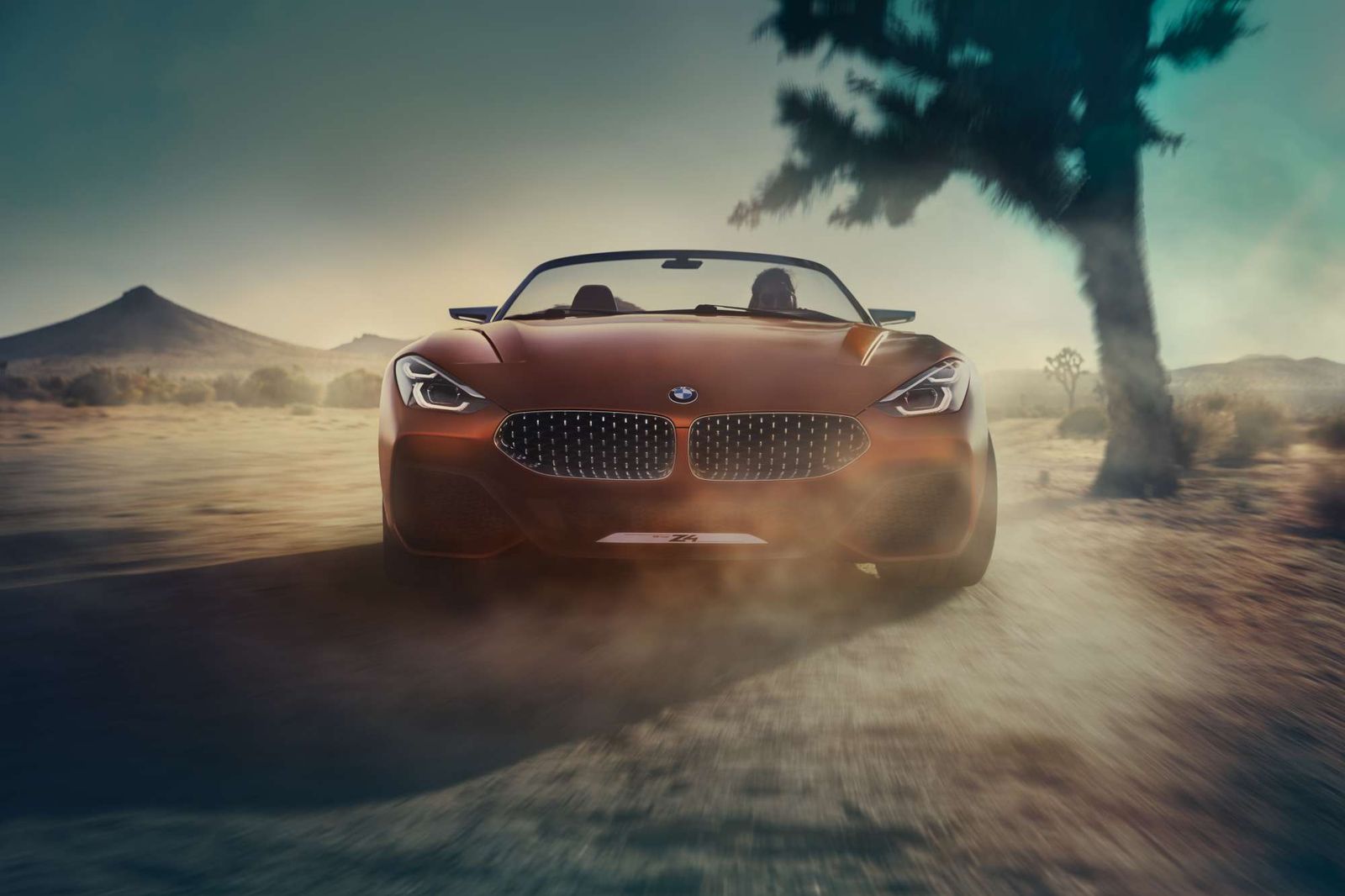 Rumors say the Z4 will feature engines with power outputs starting from 190 hp and some wild voices are even talking about a Z4 M version with 425 hp on tap.
In the meantime, BMW is cooking up another roadster, this time based on the i8 plug-in hybrid, said to debut next month in Frankfurt.