Two performance estates take on a pair of lightning-quick sedans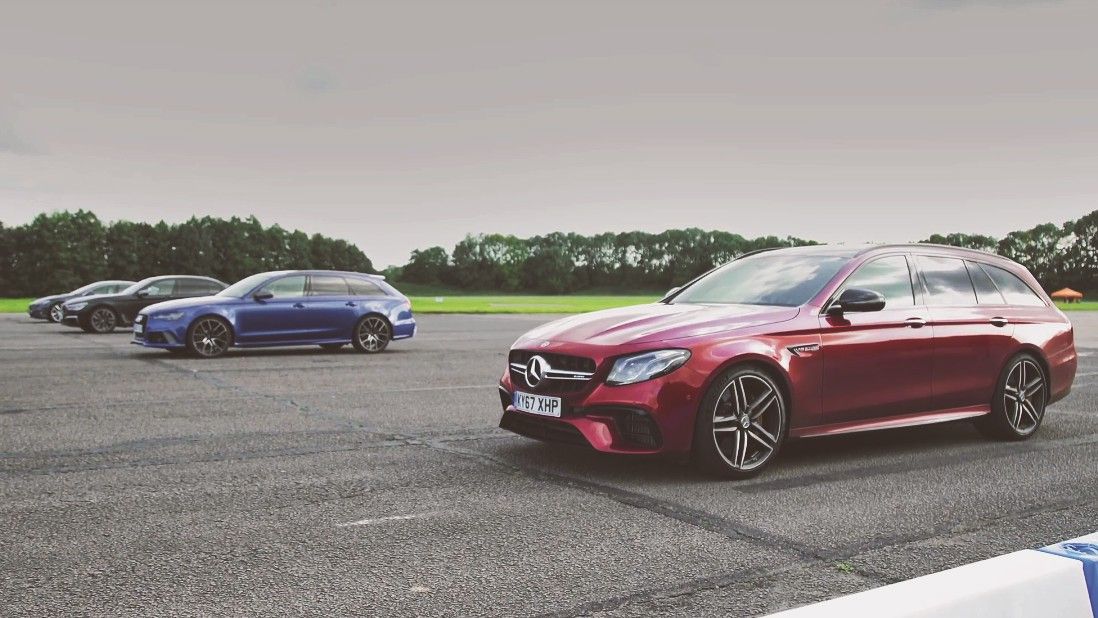 Here's a drag race that's a bit of a cocktail: it involves an electric sedan, a V12-powered sedan and two of Germany's most asphalt-hungry family cars.
Similarities between the four? Well, each makes over 600 horses and sends them running towards the ground via all-wheel drive. So, in theory, we're dealing with a handful of blistering quick cars here, which although rather heavy, know how to put the power down with maximum efficiency.
And while the Model S is, in fact, a P100D known to successfully grab some big-name muscle cars by the collar and show them who's who, it faces stiff competition from Germany, the land of the Autobahn and its speed limit-free sections.
Sure, the BMW M760Li is not a pure M, and it's very likely the M7 won't happen, but its 6.6-liter twin-turbo V12 is nothing to play with. The other two players come straight from their carmakers' performance divisions, that is AMG and Audi Sport, so it's safe to say their business cards tell the whole story.
That being said, it's time to talk turkey: where would your money go? Can you guess the winner?
Have an appetite for fast family cars? Here's our review of the brutish 2018 Porsche Panamera Turbo Sport Turismo.