The guys from Cars Evolution are at it again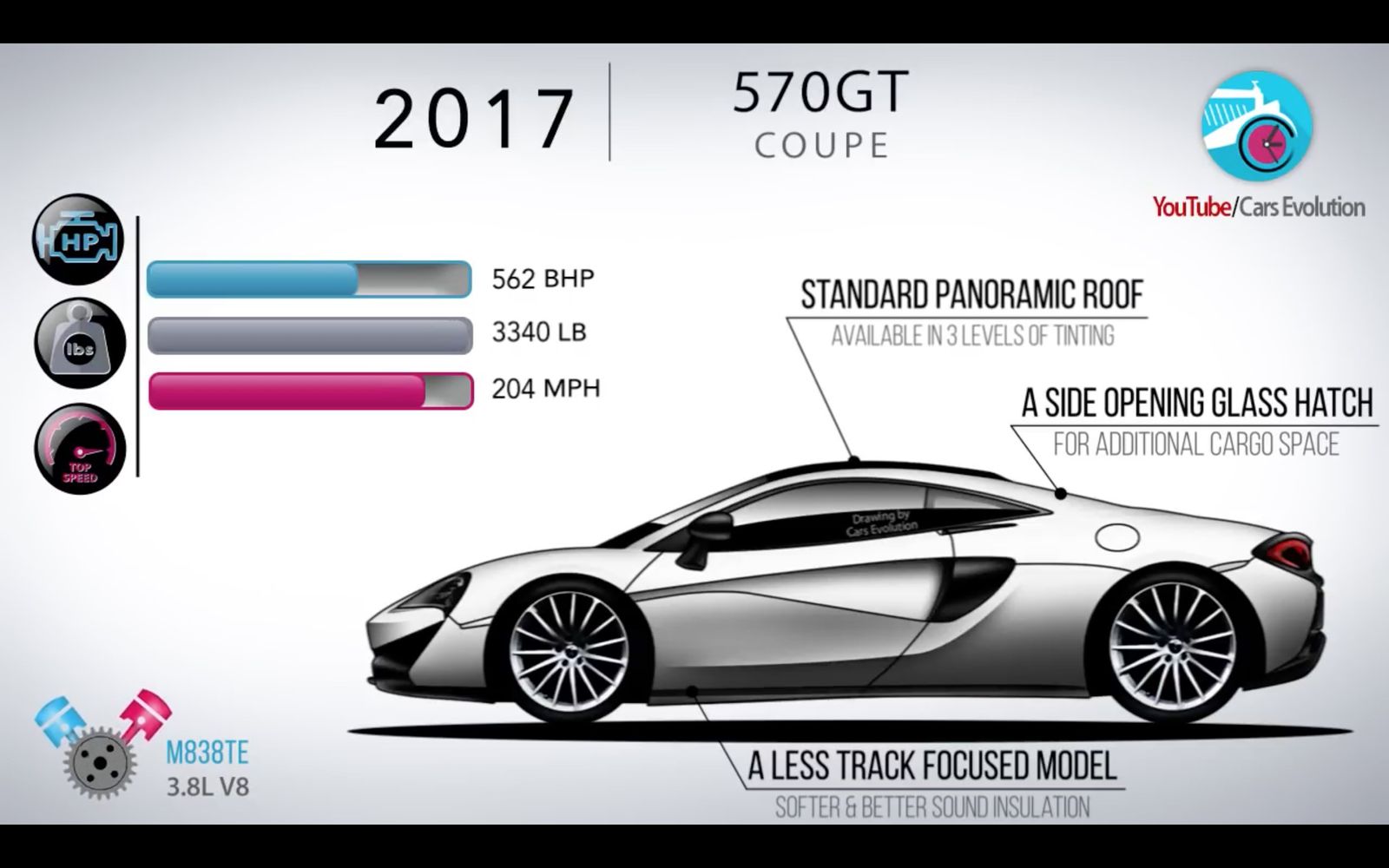 A new video shows how the model made by the British supercar producer McLaren have evolved over the years.
Though McLaren does not sell impressive volumes, the cars that it develops can be considered mostly works of art. Since the 1970s, this company has produced and sold a number of vehicles that are out of this world when it comes to performance. Here are some examples.
The beginnings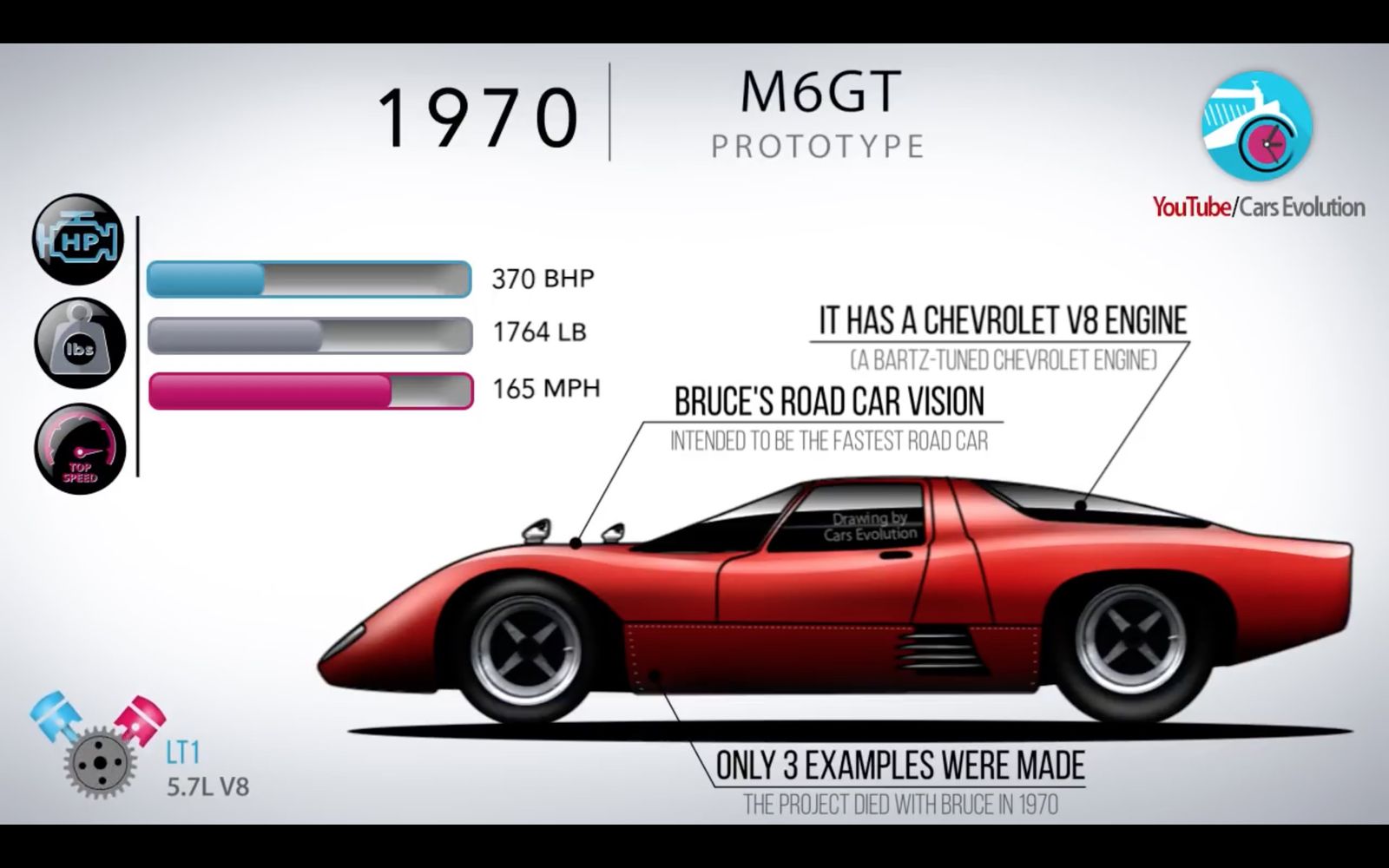 McLaren was founded as a racing team in 1963 by New Zealander Bruce McLaren. The team won its first Grand Prix at the 1968 Belgian Grand Prix. Their greatest initial success was in Can-Am, from 1967 to 1971.
The very first road-legal car was the M6GT, intended to be the fastest automobile in the world. Only three examples were ever made, and the project died with the founder of the company, in 1970.
The F1 legend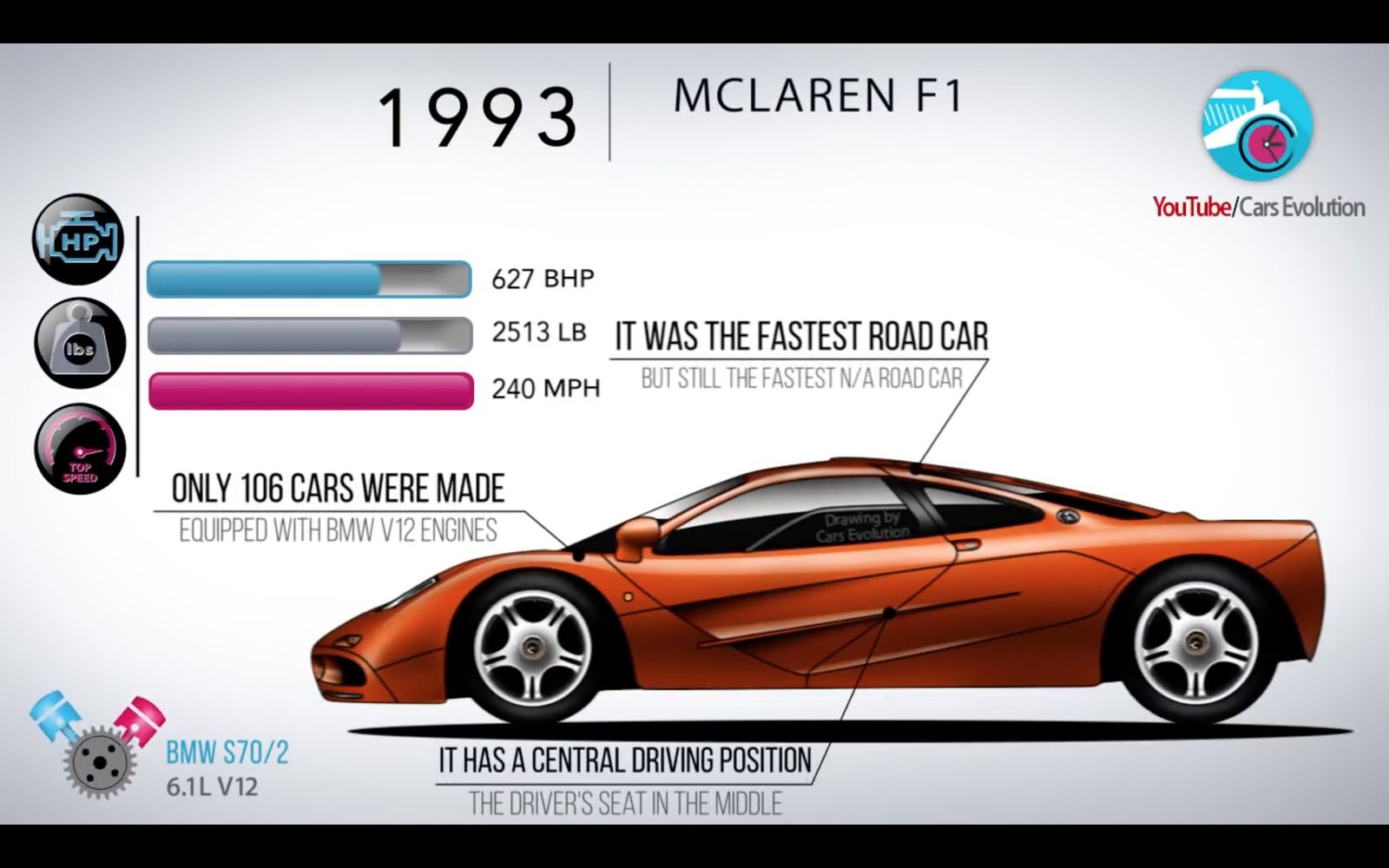 A new road-legal car was born only in 1992, more than two decades after the M6GT prototypes. Originally a concept conceived by Gordon Murray, he convinced Ron Dennis to back the project and engaged Peter Stevens to design the exterior and interior of the car. This was to become the legendary F1, a three-seater with the driver in the middle, that could reach speeds in excess of 320 km/h (200 mph).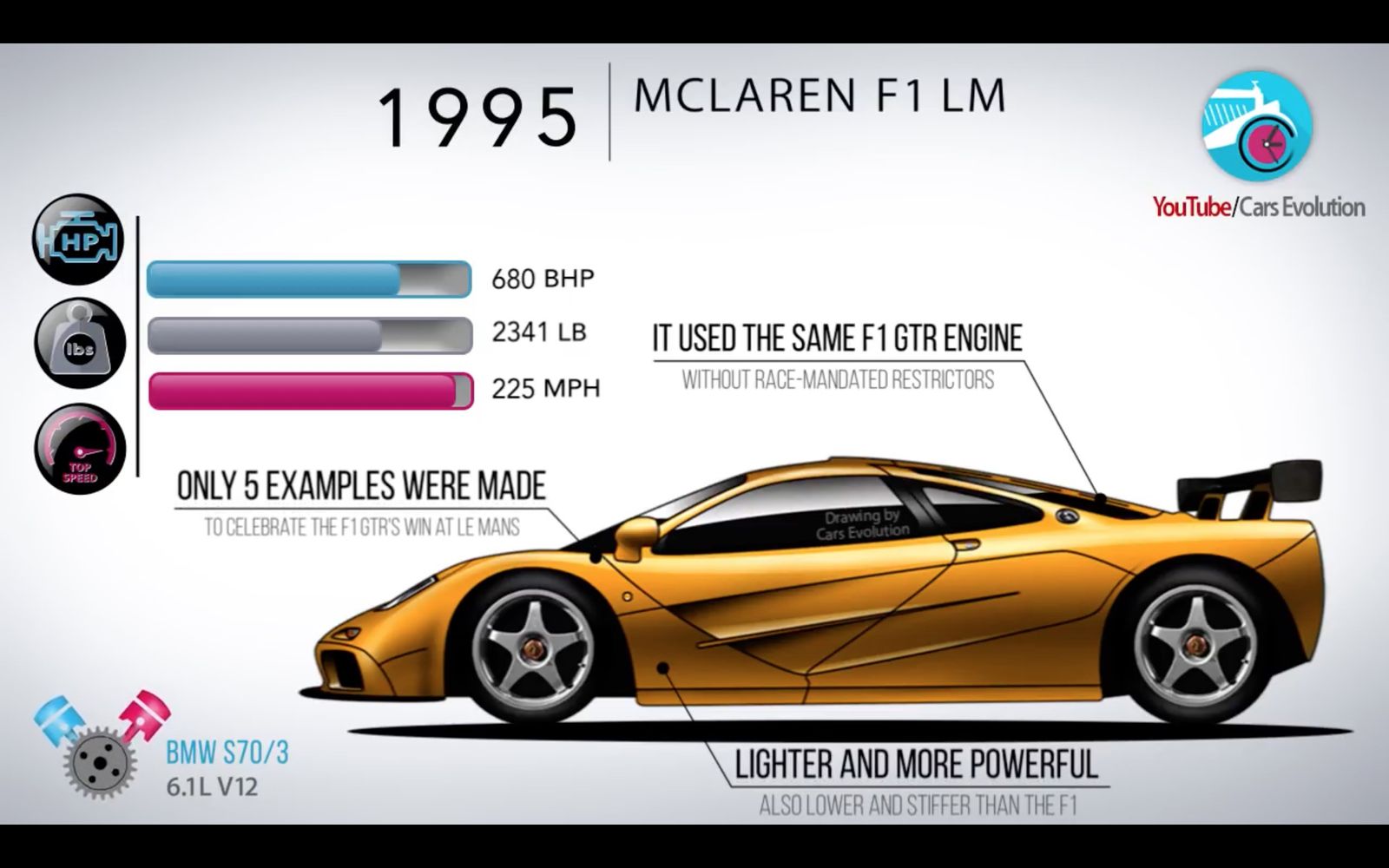 Only 106 examples were ever made, and mint condition cars nowadays fetch millions at any auction. Several variants were produced over the years, such as the F1 LM.
[NativeAd]
Modern age
McLaren Automotive replaced McLaren Cars in 2010. McLaren cars, which was was responsible for the development of the F1, had been founded in 1985 by Ron Dennis. The intention was to revive road-legal car manufacturing. The first product of the new company was the P1, launched at the Paris Motor Show in 2012. It entered series production in October 2013. It was manufactured in 375 units. Several versions were developed, one more exclusive and powerful than the other.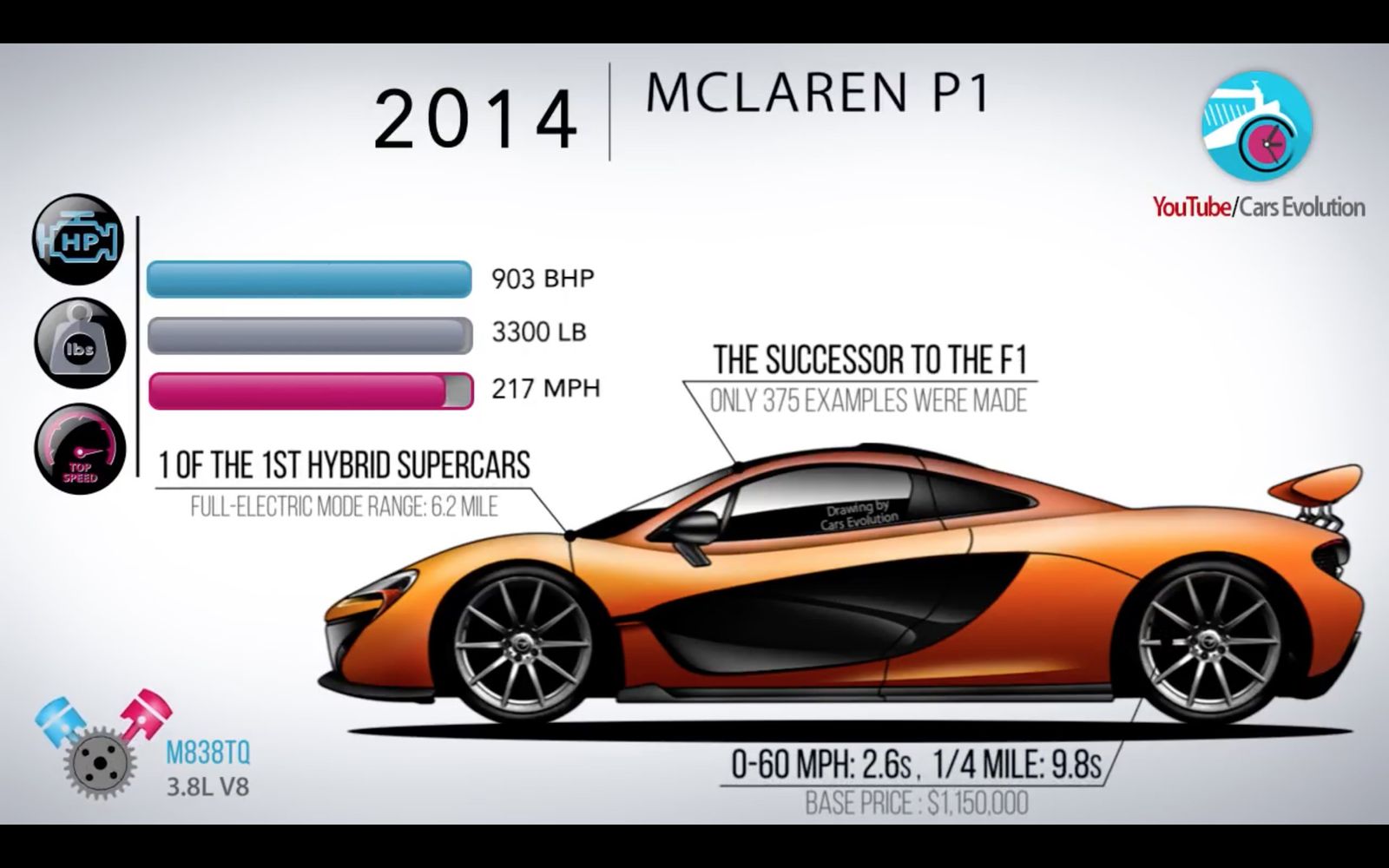 READ MORE: Atlantic Blue McLaren 720S by MSO is a bespoke affair