With help from a souped-up 500+ hp EA888 2.0-liter turbo-four that previews the upcoming Jetta GLI's powertrain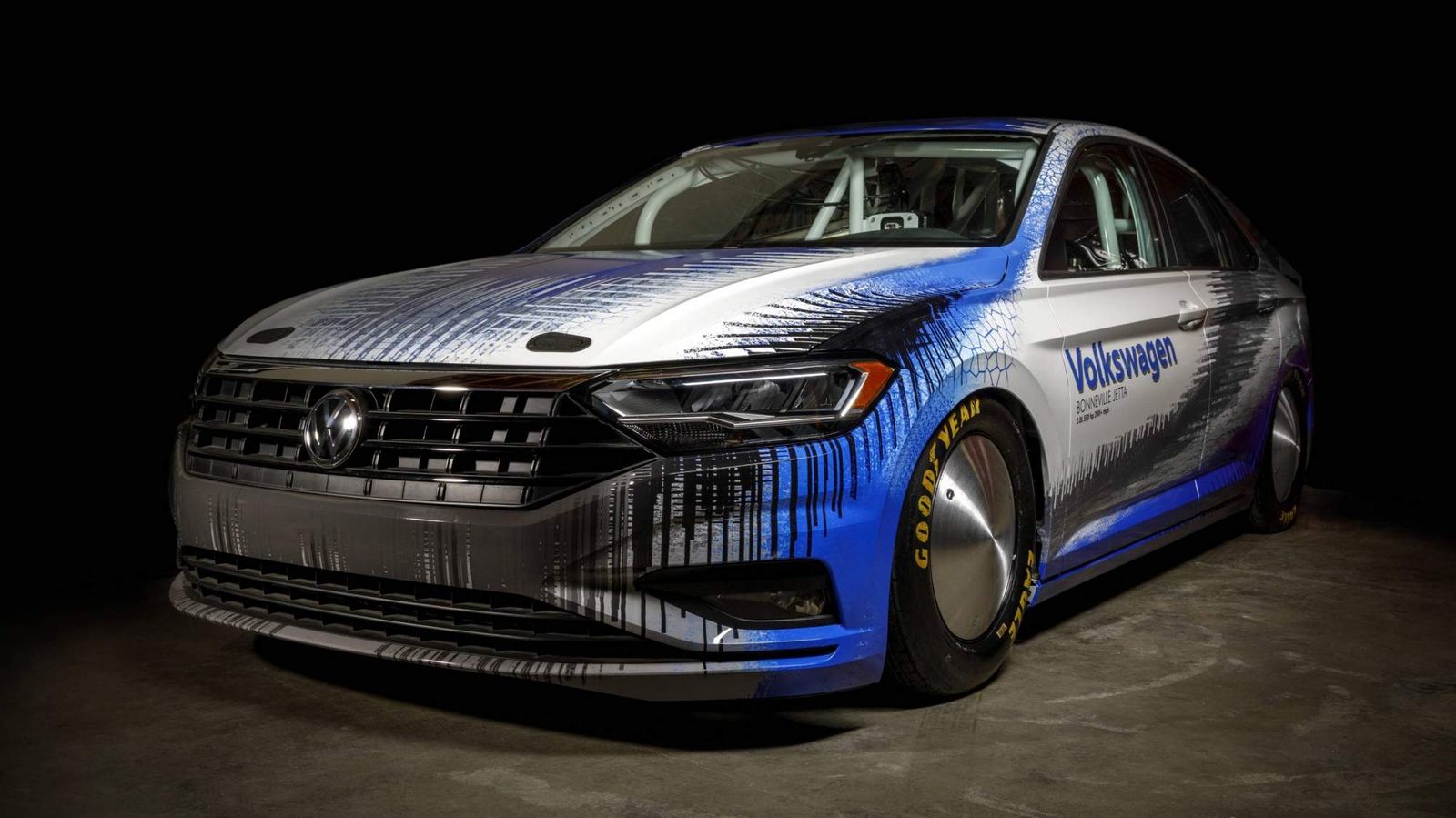 UPDATE: VW has announced that the Bonneville Jetta's modified EA888 2.0-liter TSI four-cylinder turbo engine has a power output of "significantly more than 500 hp."
The VW Jetta may be the last vehicle one thinks of when land speed records are brought up in a conversation. That's because VW's best-selling model in the United States has built a reputation based not on its performance capabilities (there aren't any) but on dependability, practicality, and affordability.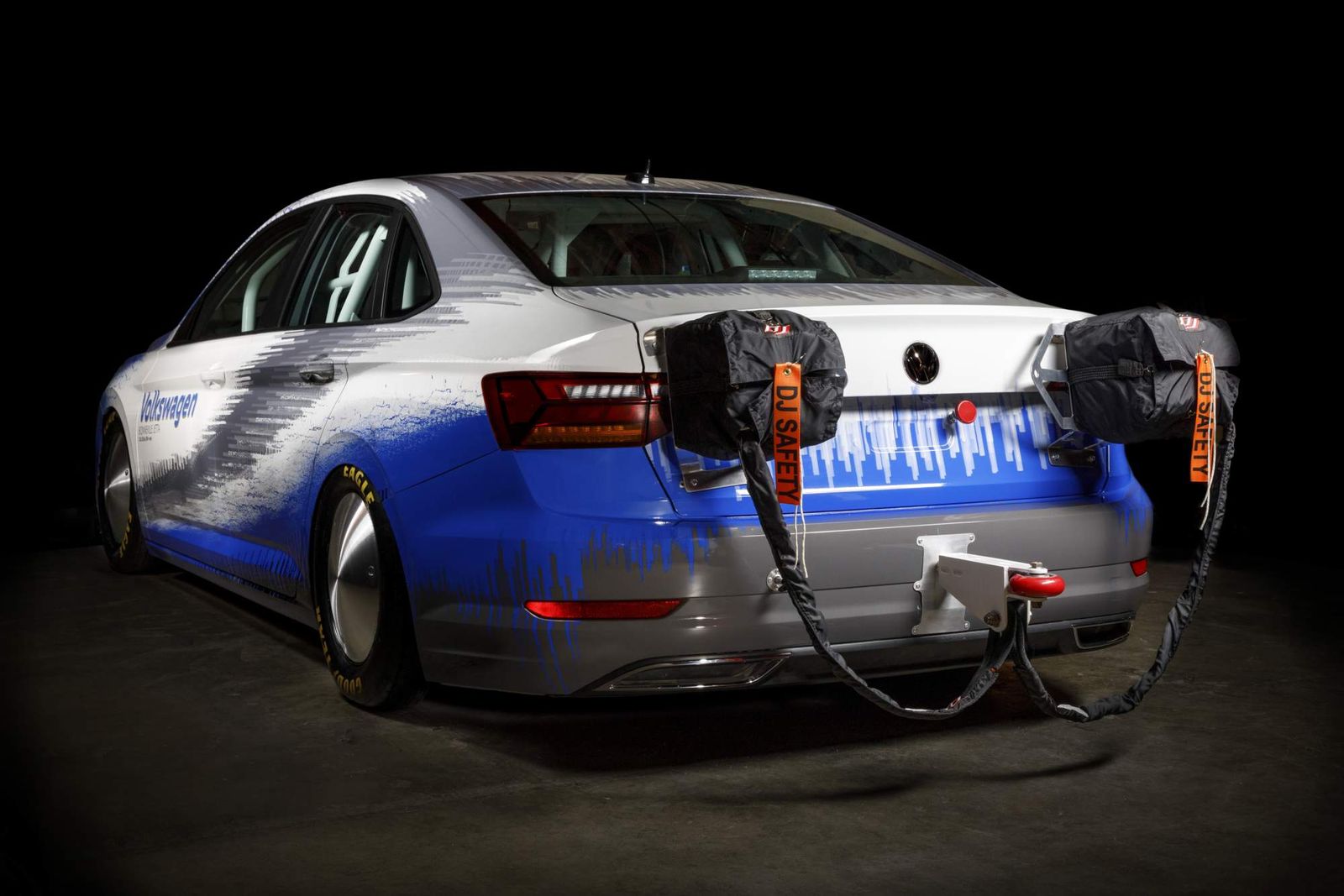 As it turns out, VW is trying to shake up a bit the Jetta's image in the U.S. by converting a 2019 model into a land speed record racer. Meet the Bonneville Jetta, a vehicle VW plans to take to the Bonneville Salt Flats in Utah to attempt setting a BGC/G class record during Southern California Timing Association's Speed Week event (August 11-17).
[NativeAd]
As the photos can attest, the 2019 Jetta has undergone a thorough transformation to have a go at the speed record. The car was built by Bonneville preparation specialists THR Manufacturing and equipped with a modified version of VW's EA888 2.0-liter turbocharged four-cylinder engine.
"With the attempt on the Bonneville speed record with the Jetta, we want to underline the Jetta's sporty credentials and get customers excited for the more performance-oriented Jetta GLI on the way."
Hinrich J. Woebcken, VW North America Region CEO
No power ratings have been released yet, but the automaker says the Bonneville Jetta's engine previews the powertrain that will be used in the forthcoming Jetta GLI performance model. However, expect a lot more power than the GLI's 220 hp or so — make that more than double just to be safe.
The changes made to the land speed record Jetta go beyond the fitting of the EA888 engine, though. To achieve high speeds on the salt, the car has a lowered suspension, as well as special Salt Flat wheels and tires. A limited-slip differential is also added to help traction.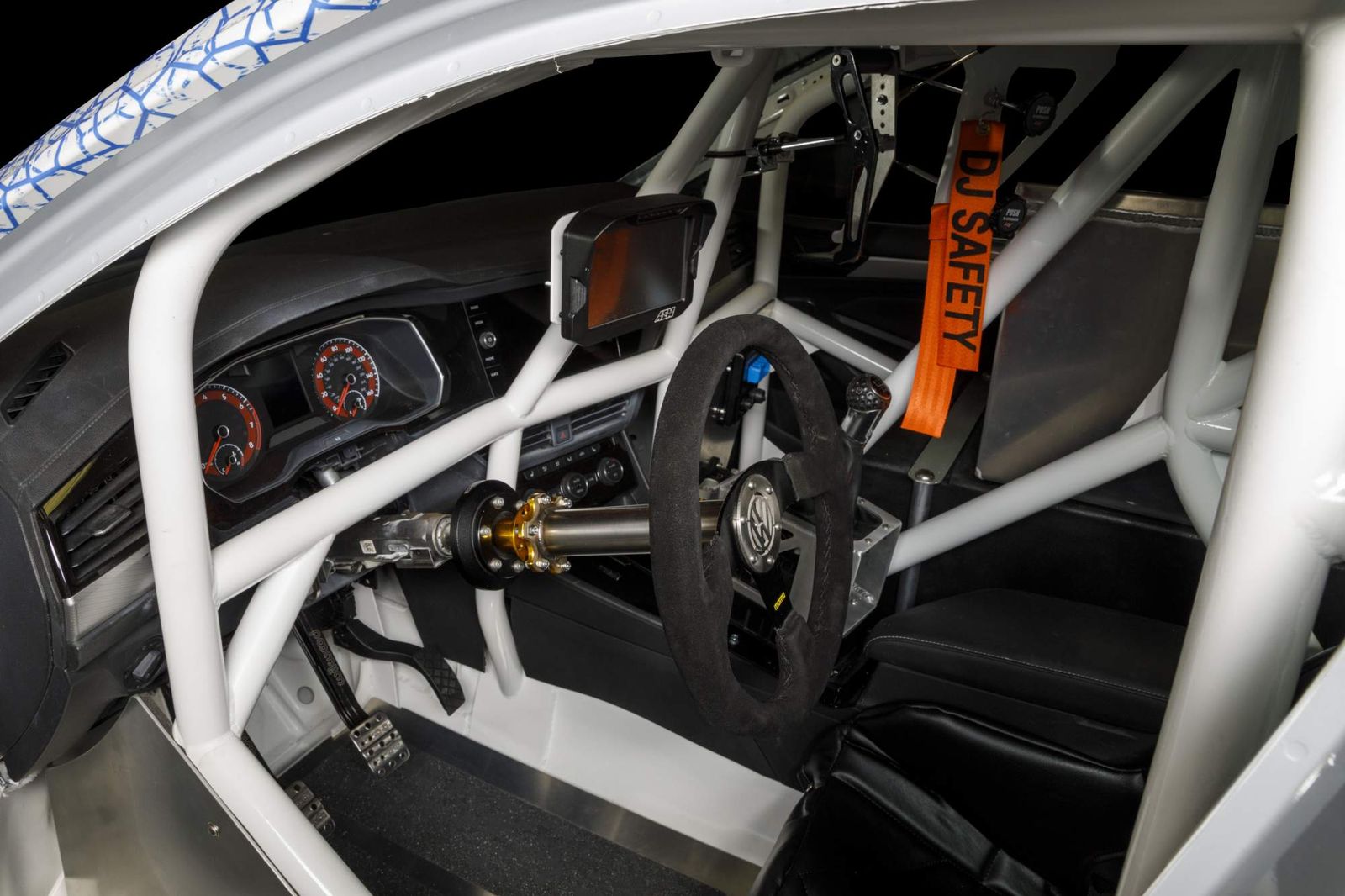 The Bonneville Jetta's interior has been stripped and equipped with full safety equipment including a roll cage, racing seat and harness, as well as a fire suppression system. Finally, to help slow the car down, a pair of parachutes have also been added.
All these changes combined with the standard car's drag coefficient of just 0.27 lead VW to believe the Bonneville Jetta can beat the existing class record of 208.472 mph (335.503 km/h).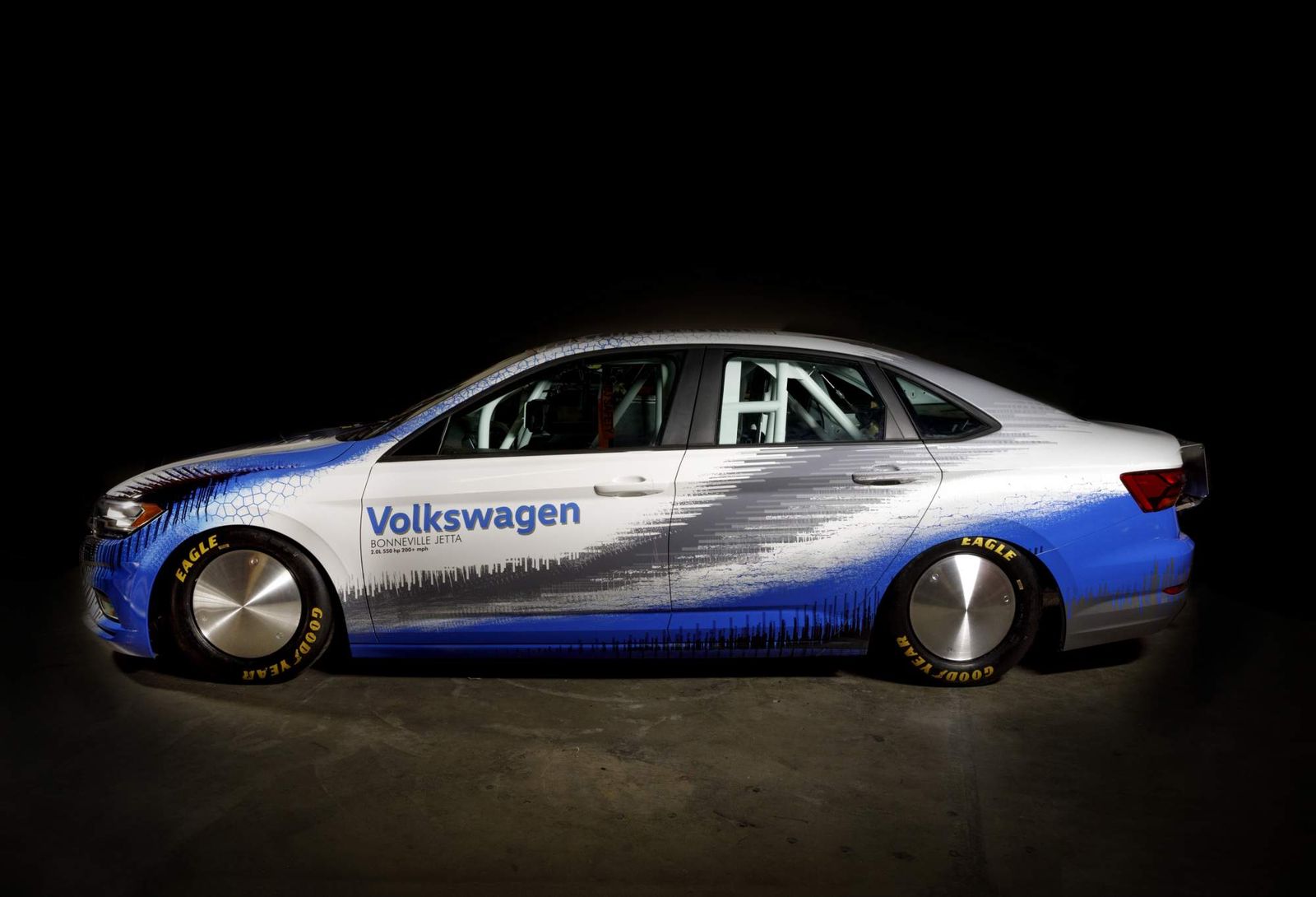 READ MORE: 600+ hp VW Beetle LSR hit 205 mph at the Bonneville Salt Flats in 2016