The automaker affectionately refers to it as a "toolbox"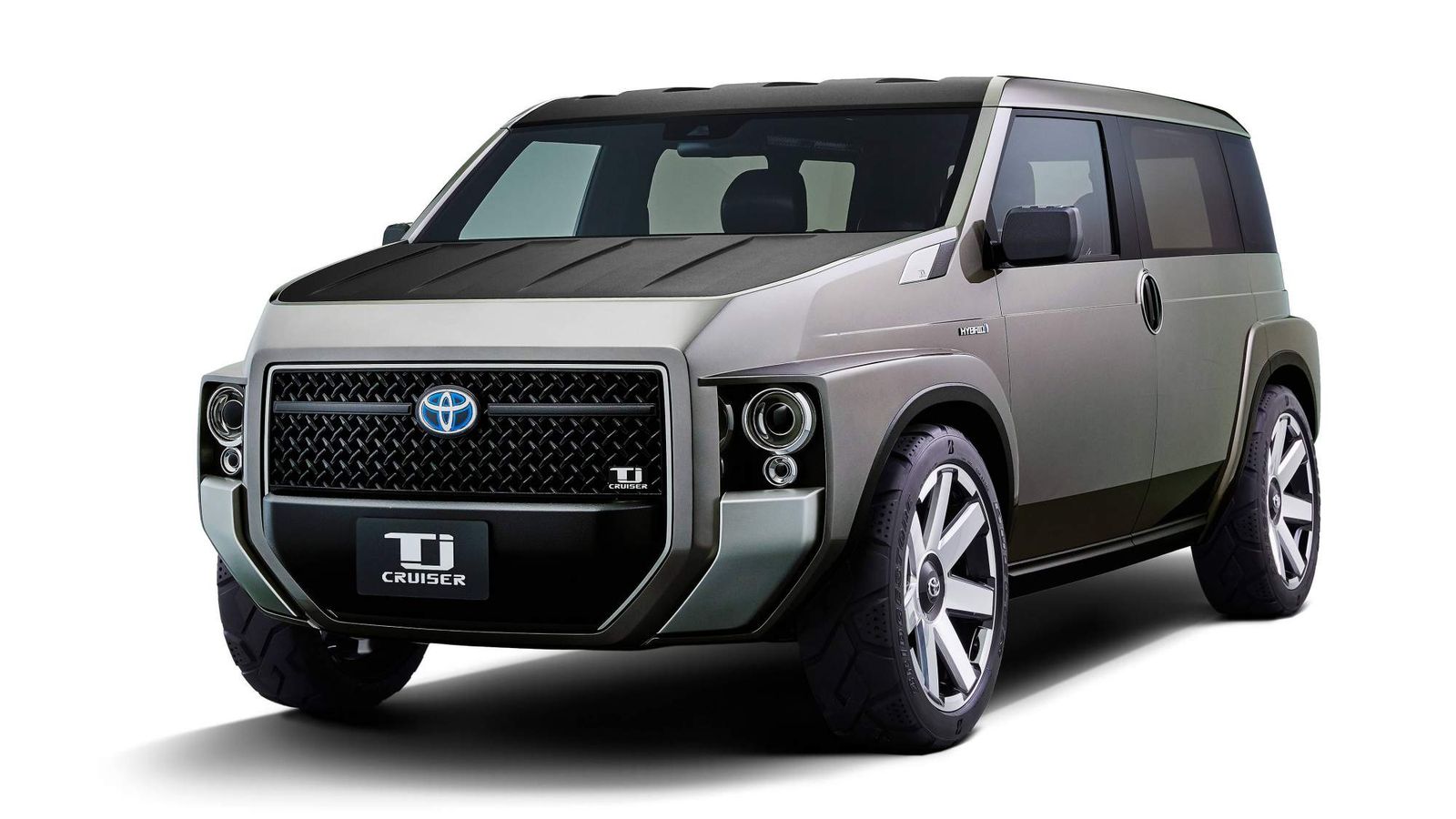 Toyota may be soon phasing out the FJ Cruiser, but a new Cruiser model may arrive in the future.
Enter the Tj Cruiser Concept, one of Toyota's world debuts at the Tokyo Motor Show (October 25-November 5). Described as a combination "between the roominess of a cargo van and the powerful design of an SUV," the Tj Cruiser was designed for both work and play.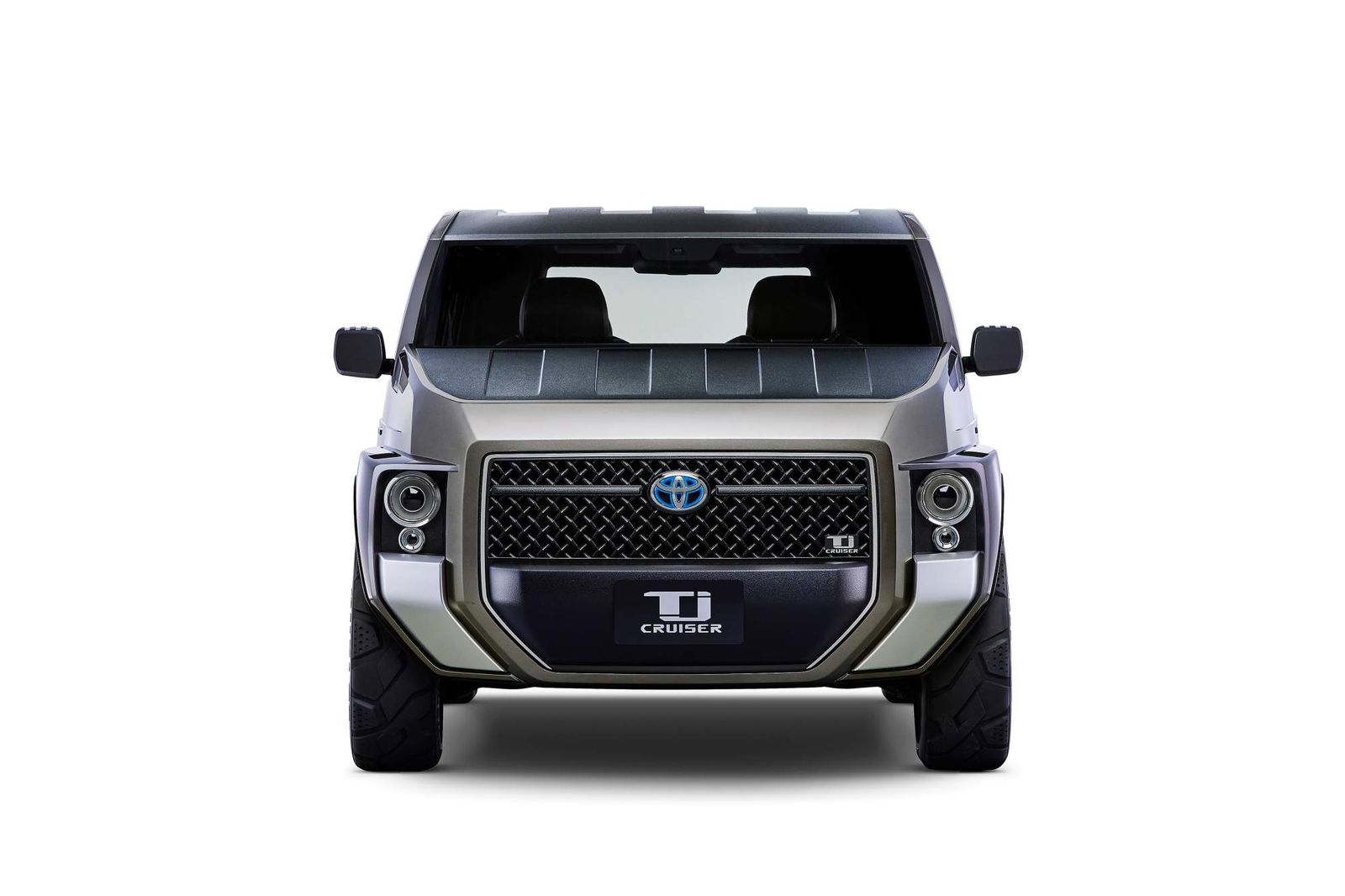 That also explains the name: the "T" in Tj Cruiser stands for "Toolbox" (because the car can be used as a toolbox), while the "j" stands for "joy," as in the joy of visiting various places by car. Finally, the name "Cruiser" is traditionally used for Toyota's SUV lineup.
Styling-wise, the Tj Cruiser has a boxy appearance with a square-shaped cabin and sliding rear doors similar to that of a cargo van. Actually, it can be used as a van because the front and rear passenger seats can be reclined completely flat, allowing the Tj Cruiser to hold outdoor equipment, including large items such as 3-meter long surfboards and bikes.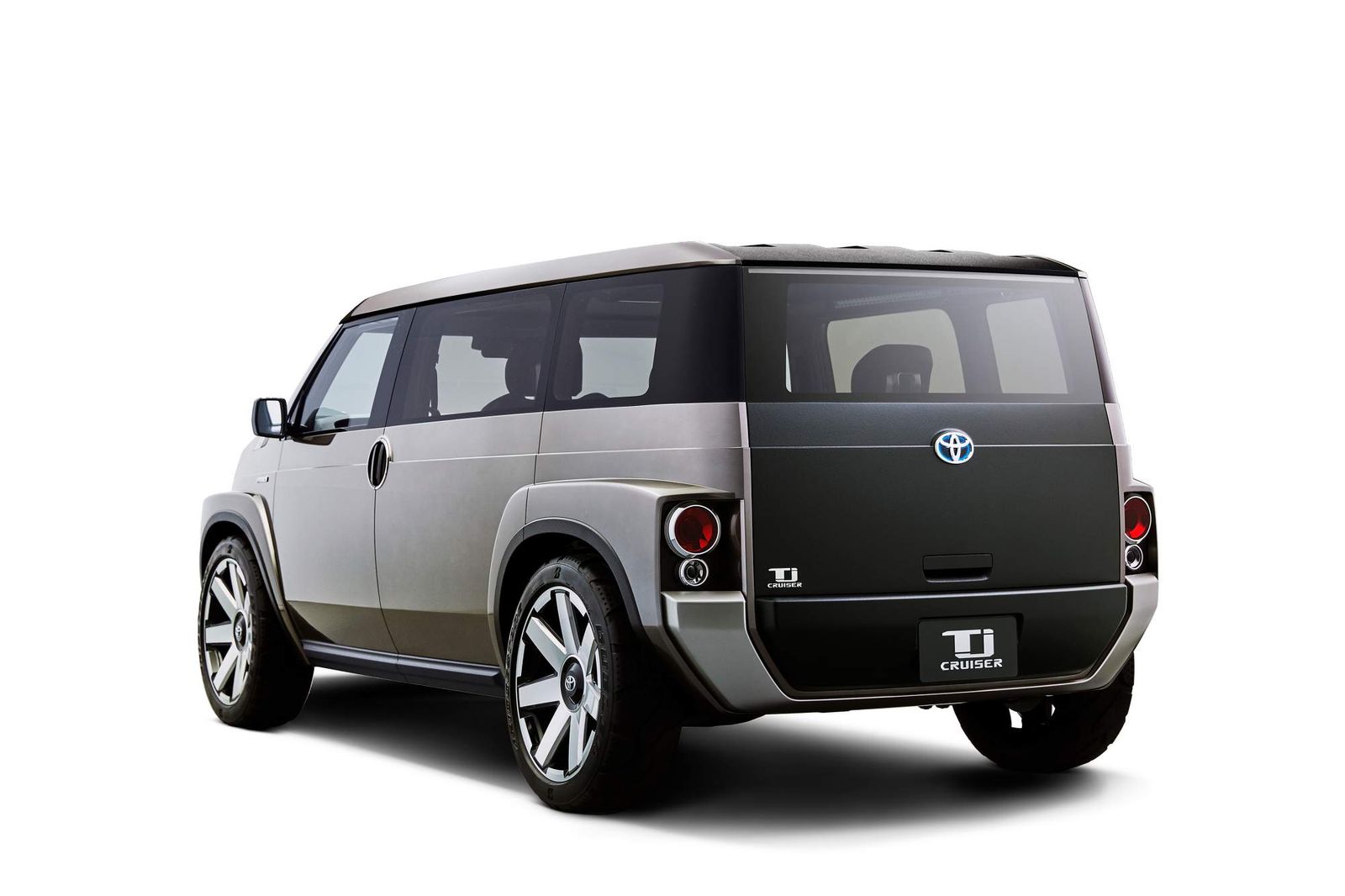 SUV styling cues include the bulky tires, generous ground clearance, and the muscular wheel arches. Furthermore, the hood, roof, and fenders use materials designed to resist scratches and dirt.
As you can imagine, space inside is abundant, even if we're talking about a car that could be classified as a C-segment model: it's 4,300-mm long, 1,775-mm wide, and 1,620-mm high. The wheelbase measures 2,750-mm, but the cabin has been designed to accommodate just four passengers — we don't see any reason why it couldn't become a five-seater if it entered production, however.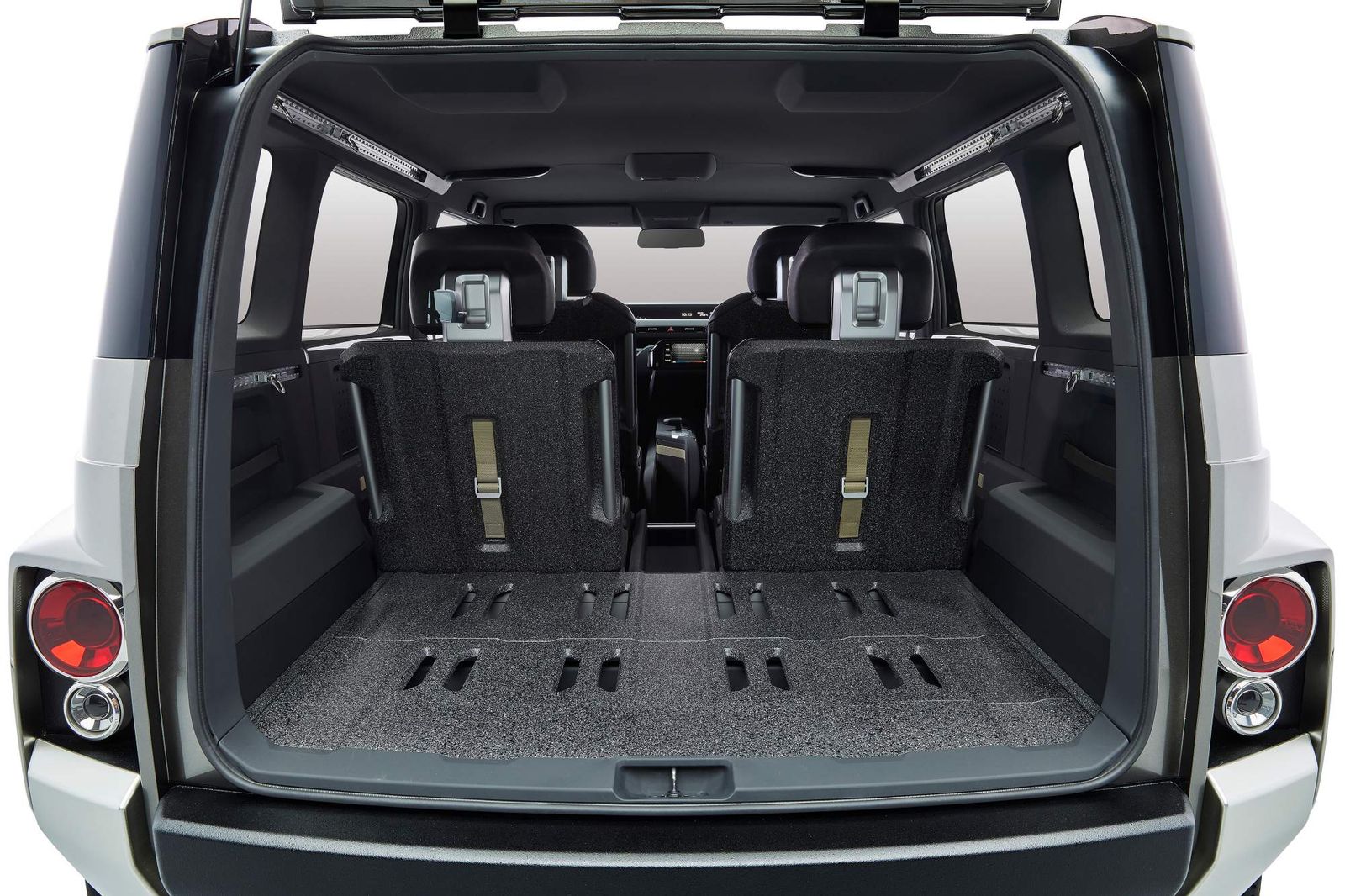 Speaking of space, the large openings of the sliding doors enable loading and unloading of large items from the sides, as well as easy ingress and egress. In addition, the seat cushion on the passenger seat behind the driver can be flipped up towards the front to make room for storing groceries, for example.
Practical features also include tie-down points on the back of the seats and deck boards.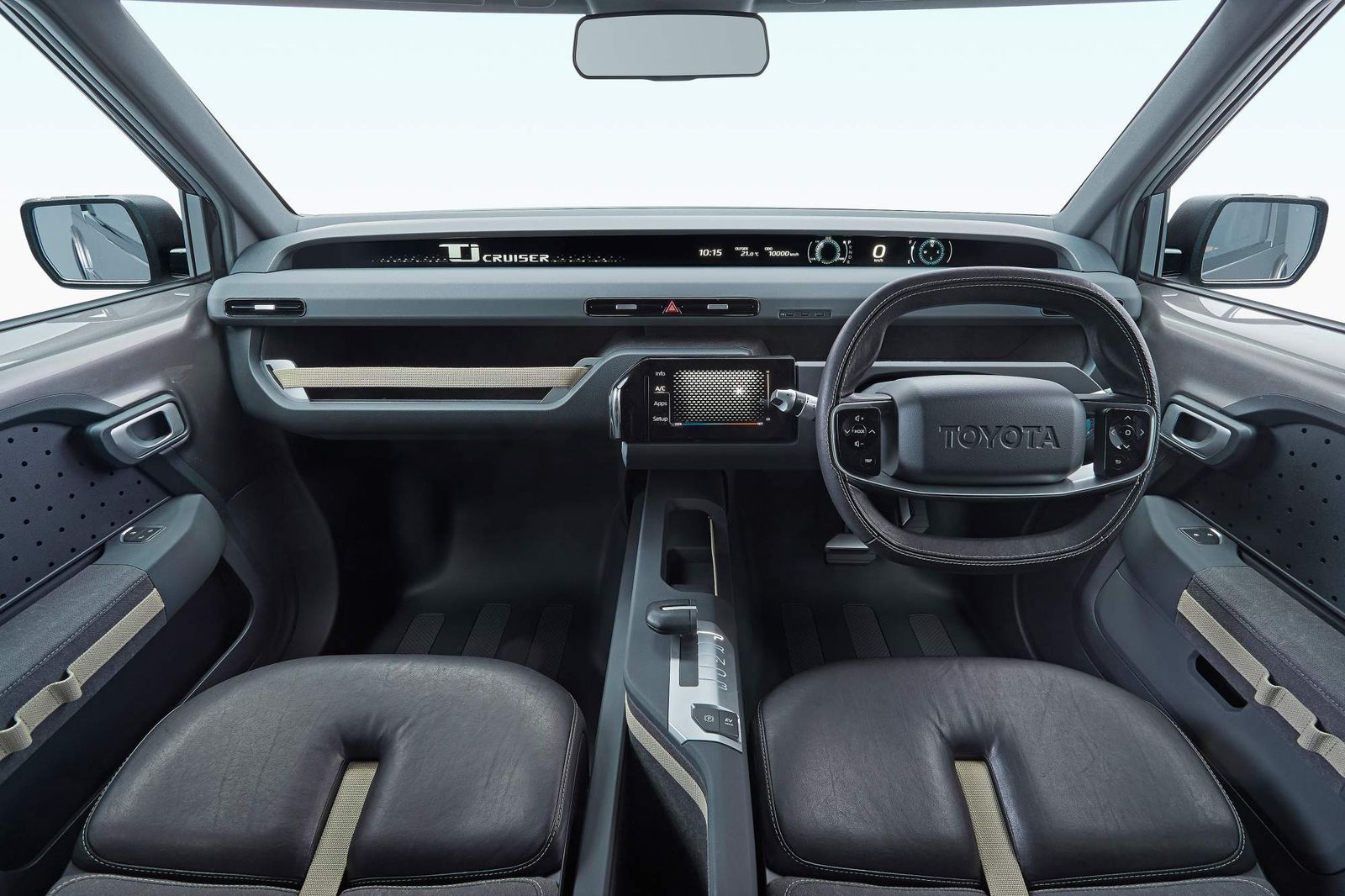 Toyota said the Tj Cruiser is expected to use the next-generation TNGA platform, with a 2.0-liter engine connected to a hybrid system. The vehicle could use both front-wheel-drive and four-wheel-drive layouts.
Besides concepts, Toyota will also unveil new production cars at the Tokyo Motor Show, including the all-new Century flagship luxury sedan.