Top 10 coolest wagons you can buy in the United States in 2018
You'd better take a look at this list before buying an SUV or a crossover
When it comes to wagons, American buyers have way fewer models to choose from than their European counterparts. The estate body style is more successful than the sedan in Europe (particularly in the western half of the continent), but in the U.S. the notchback remains the preferred passenger car body style — leaving aside SUVs and crossovers.
In addition to the fact that U.S. buyers are more inclined to buy sedans than wagons, there's another thing going against the latter body style: the rise of sports utility vehicles and crossovers in recent years. Many automakers have discontinued wagons since buyers prefer utility vehicles anyway — and why wouldn't they? After all, SUVs are at least as practical and typically have better all-terrain capabilities.
That's true, but on the asphalt (where drivers spend more than 90 percent of their time) the wagon has the upper hand. The lower center of gravity, lighter weight, and passenger car dynamics makes wagons more fun to drive than SUVs as well as more economical.
So if you're among those buyers who would always choose a wagon over an SUV or a crossover, the following list should help you find the best model for you. Here they are, listed from the cheapest to the most expensive.
#10 2018 Subaru Outback — from $25,895 (plus $915 destination)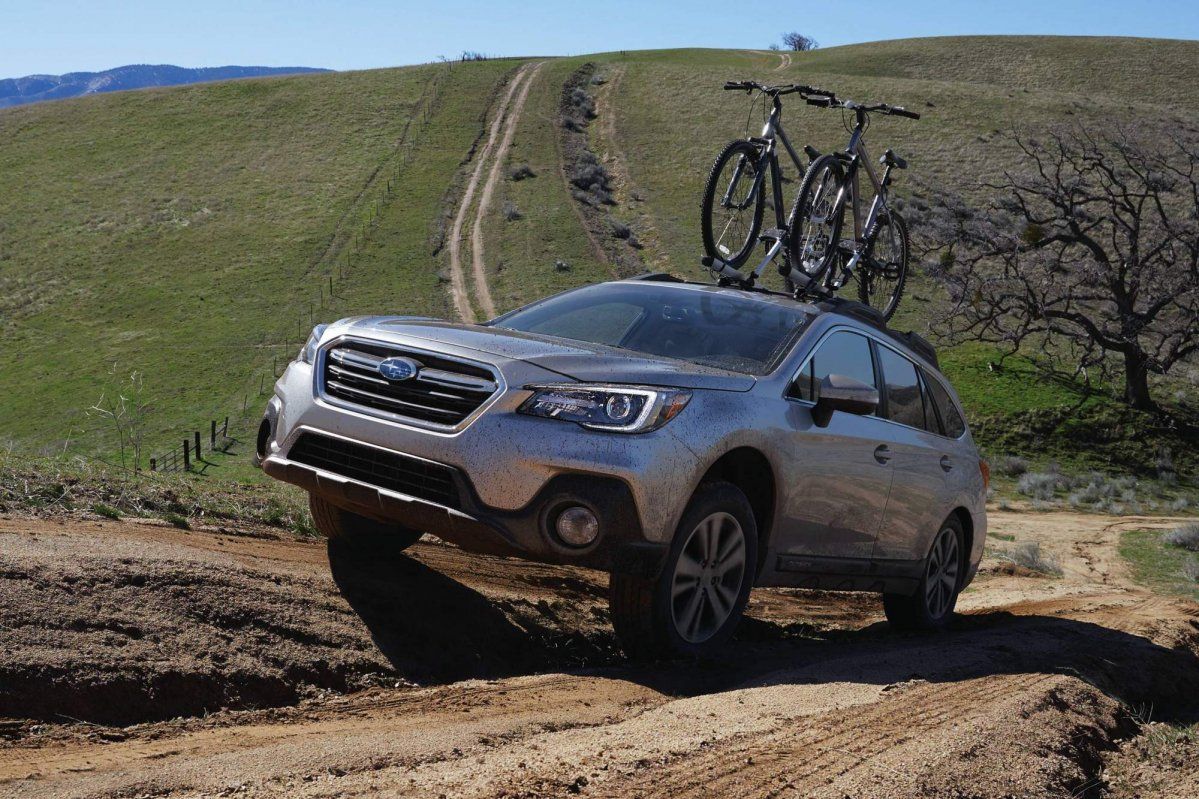 The sixth-generation Subaru Outback is not that new (it's been around since 2014), but it has been refreshed for 2018. Plus, it can't be left out of our ranking because it's one of the most capable wagons out there. Think about everything a base Outback offers as standard. A 175-hp 2.5-liter four-cylinder gasoline Boxer engine mated to a Lineartronic CVT, Subaru's Symmetrical All-Wheel Drive, Hill Descent Control, Active Torque Vectoring, cruise control, Starlink 6.5-inch Multimedia system, four-corner independent suspension, and 8.5 inches (216 mm) of ground clearance are all included in the base price.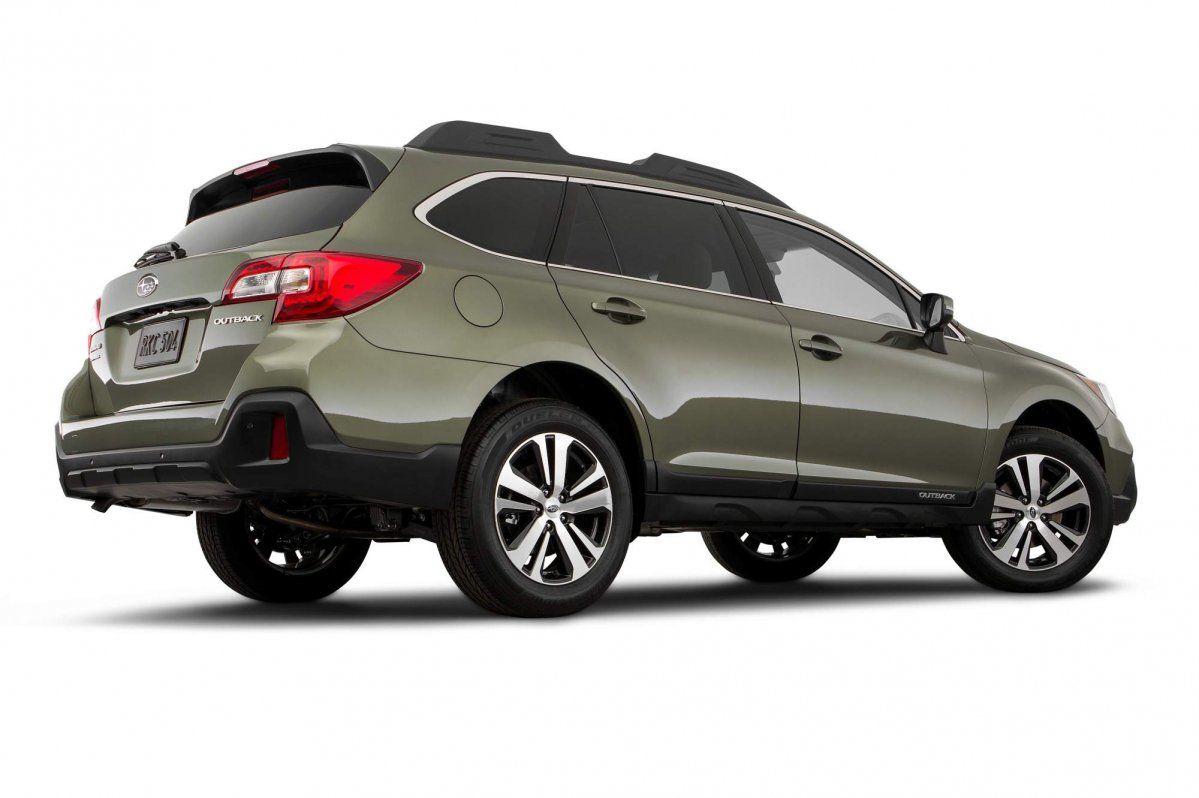 Add to that the roomy interior (this is a midsize car we're talking about), the all-terrain capabilities and car-like handling, and it's hard to justify buying an SUV over a Subaru Outback. And if you want more oomph than the 2.5-liter unit can provide, you can always go for the fully-loaded 3.6R Limited model which comes with a 256-hp six-cylinder Boxer as standard. All that for $36,310.
#9 2018 VW Golf Alltrack — from $25,955 (plus $850 destination)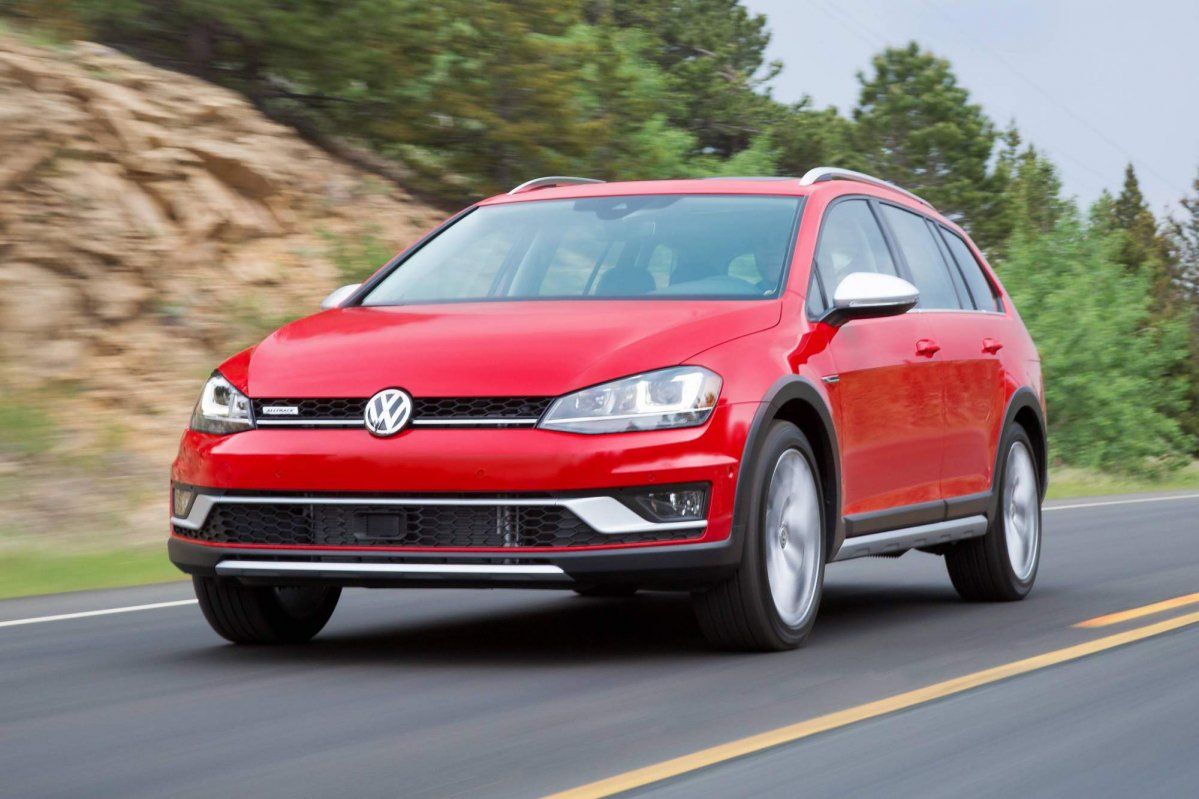 If you're looking for something between a wagon and a crossover, the 2018 VW Golf Alltrack may be what you need. The Alltrack is the jacked-up version of the regular Golf SportWagen, and besides the added ride height, it gets a standard 4Motion all-wheel drive with Off-Road Mode, plastic body cladding, and more features than the regular Golf wagon. Power comes from a 1.8-liter TSI turbo-four that makes 170 hp at 4,500 rpm and 199 lb-ft (270 Nm) of torque at 1,600 rpm.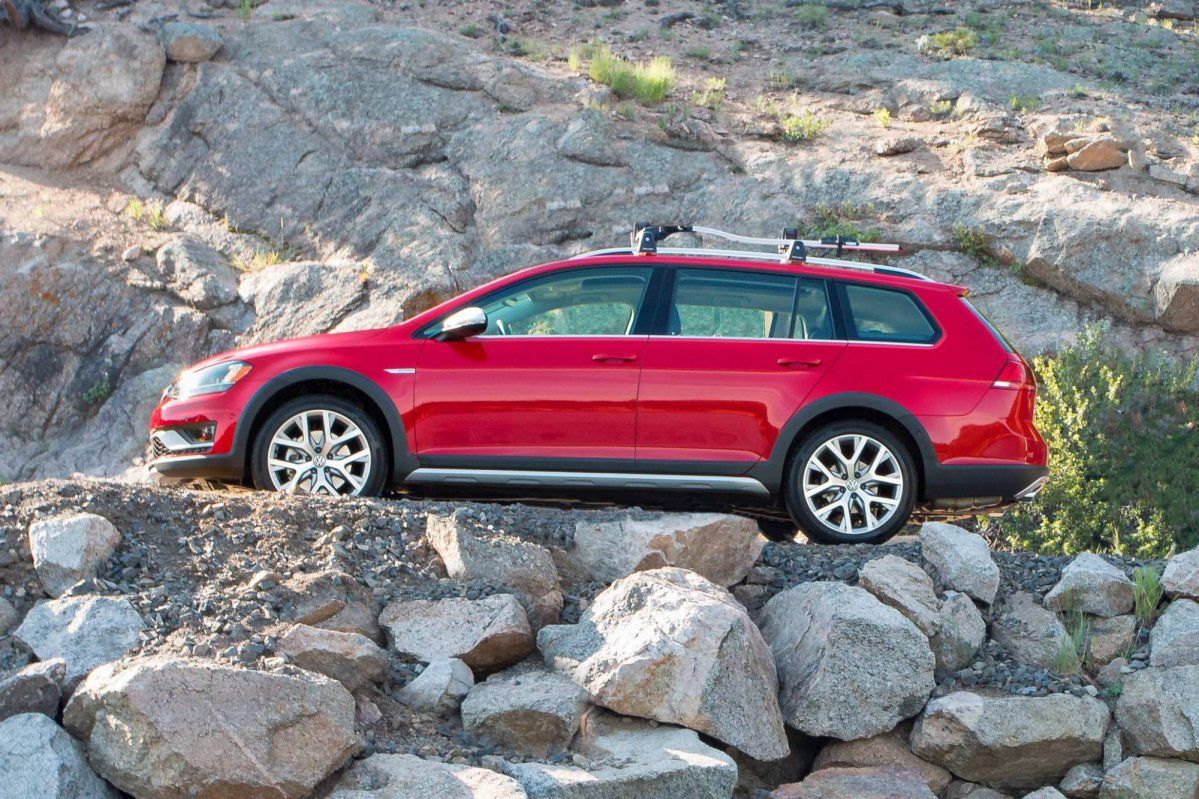 Fitted with a six-speed manual as standard or an optional six-speed DSG dual-clutch automatic, the Golf Alltrack is reasonably quick for most drivers. It's also fun to drive, thanks to the excellent MQB platform it's based on and the four-corner independent suspension. And if you don't need the Alltrack's added traction and ground clearance, you can always go for a standard Golf SportWagen that has the same engine and costs four grand less.
#8 MINI Cooper Clubman S — from $28,450 (plus $850 destination)
The MINI Clubman is the brand's longest car and the one with the most doors — no fewer than six courtesy of the split tailgate. As MINI's only wagon, it's also the most practical model in the lineup. U.S. buyers can have it with three turbocharged gasoline engines: a 134-hp 1.5-liter three-cylinder in the Cooper, a 189-hp 2.0-liter four-cylinder in the Cooper S, and a 228-hp 2.0-liter four-cylinder in the JCW.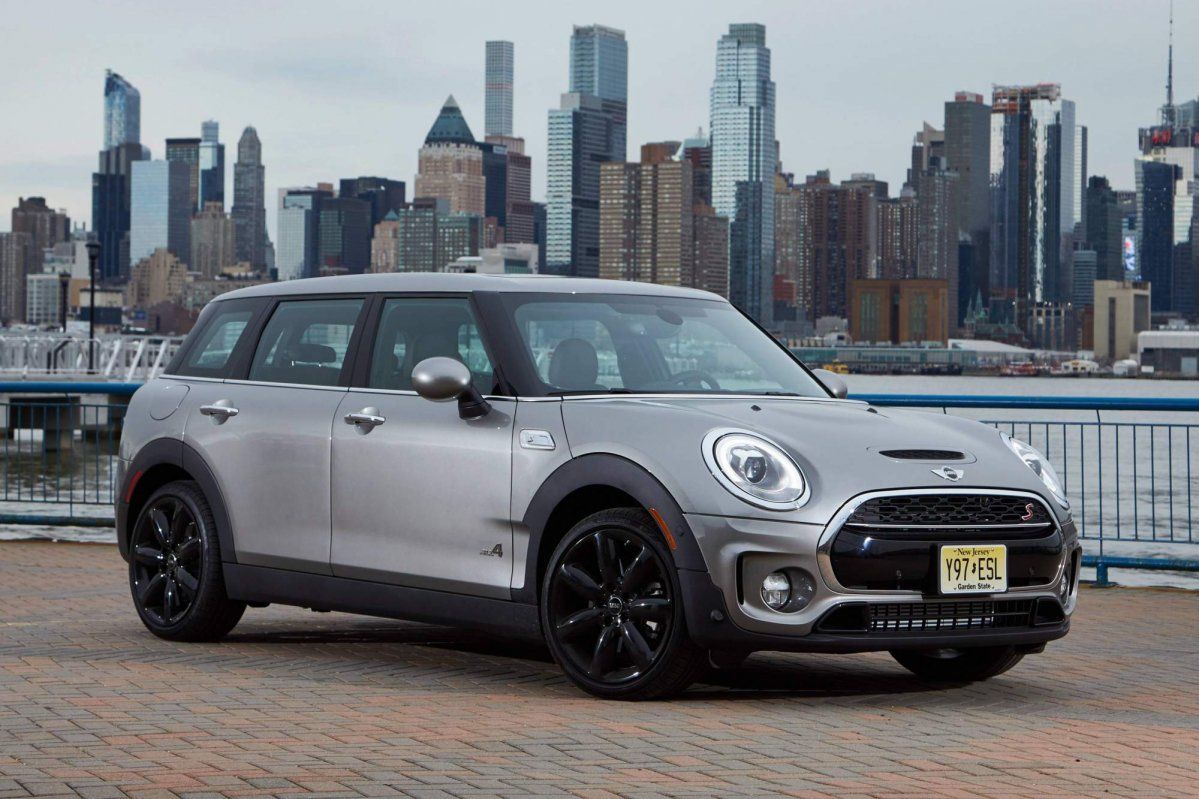 The Cooper S is the ideal choice in our view, as it offers plenty of performance and more comfort than the JCW version which has a stiffer suspension setup. Rated at 189 hp at 4,700 rpm and 207 lb-ft (280 Nm) of torque at 1,250 rpm the engine in the Cooper S can be had with a standard six-speed manual or an available eight-speed auto. With the latter, the Cooper S Clubman does 0-60 mph in 6.9 seconds, and the time drops to 6.6 seconds if you spec the optional ALL4 all-wheel-drive system. The Clubman is practical, quick, and posh — what's not to like?
#7 2018 Buick Regal TourX — from $29,070 (plus $925 destination)
After a long pause, Buick once again has a wagon in its lineup, and that's great. Who cares that it's not a real Buick as long as it is a good car? Which it is, according to the enthusiastic reviews of the Opel Insignia we've seen so far (including ours). Yes, the Regal TourX is nothing but a rebadged Insignia Country Tourer, but that's positive news.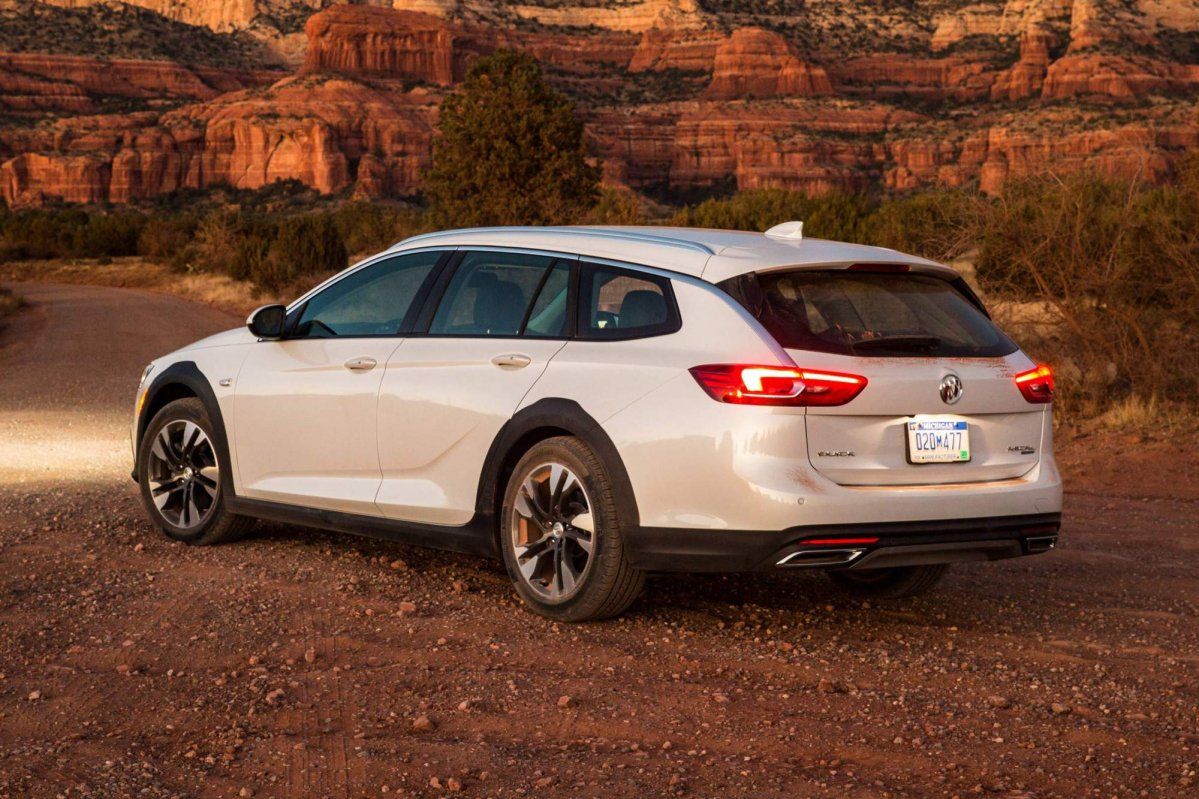 So what's on the menu? A 2.0-liter turbo-four gasoline engine rated at 250 hp and 295 lb-ft (400 Nm) of torque, an eight-speed automatic transmission, Intelligent AWD with Active Twin Clutch, a raised ride height for occasional off-road outings, and a Euro-tuned chassis, among many other things. A cool semi-premium jacked-up wagon if there was one and a bargain compared to similar models from luxury carmakers.
#6 2018 Audi A4 allroad — from $44,500 (plus $975 destination)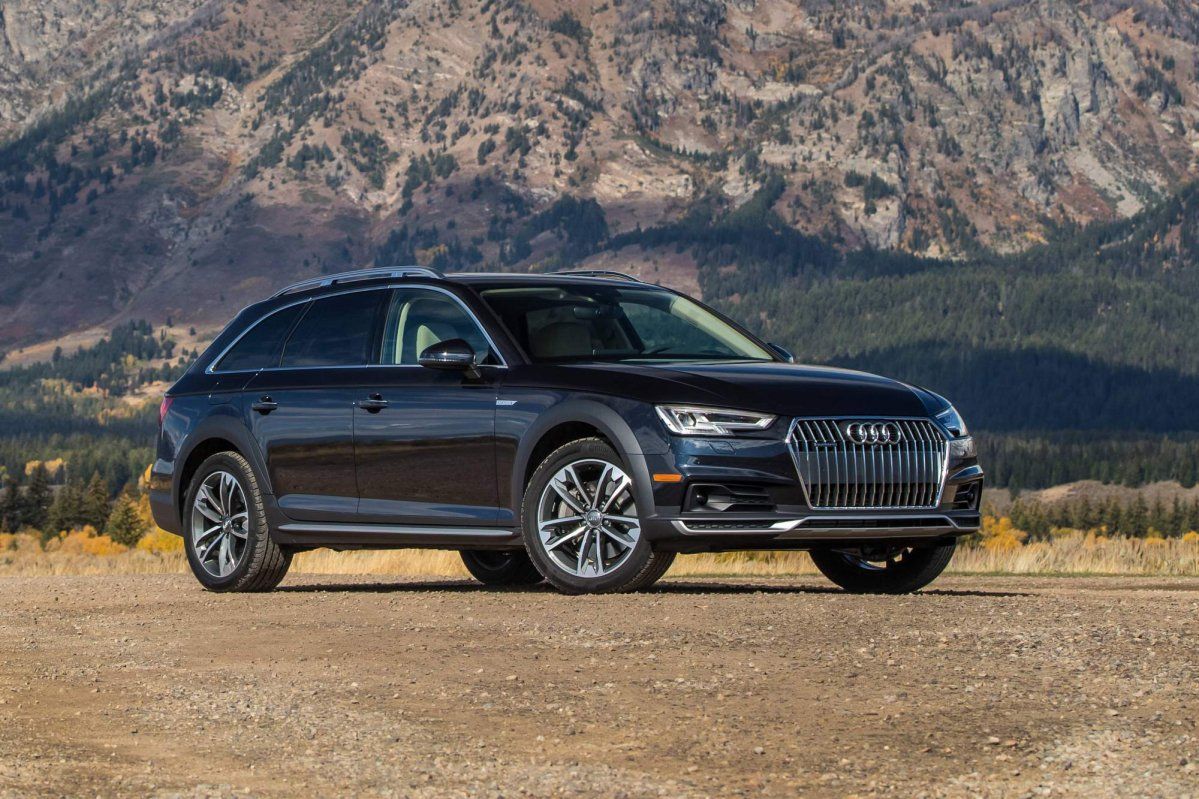 Audi has a broad SUV lineup, and that's precisely why it only sells one wagon in the United States, the A4 allroad. It's not cheap, but it's got plenty of tricks up its sleeves. For starters, it comes as standard with a 2.0-liter TFSI turbo-four that makes 252 hp and 273 lb-ft (370 Nm) of torque, a seven-speed S tronic dual-clutch automatic, and quattro all-wheel drive.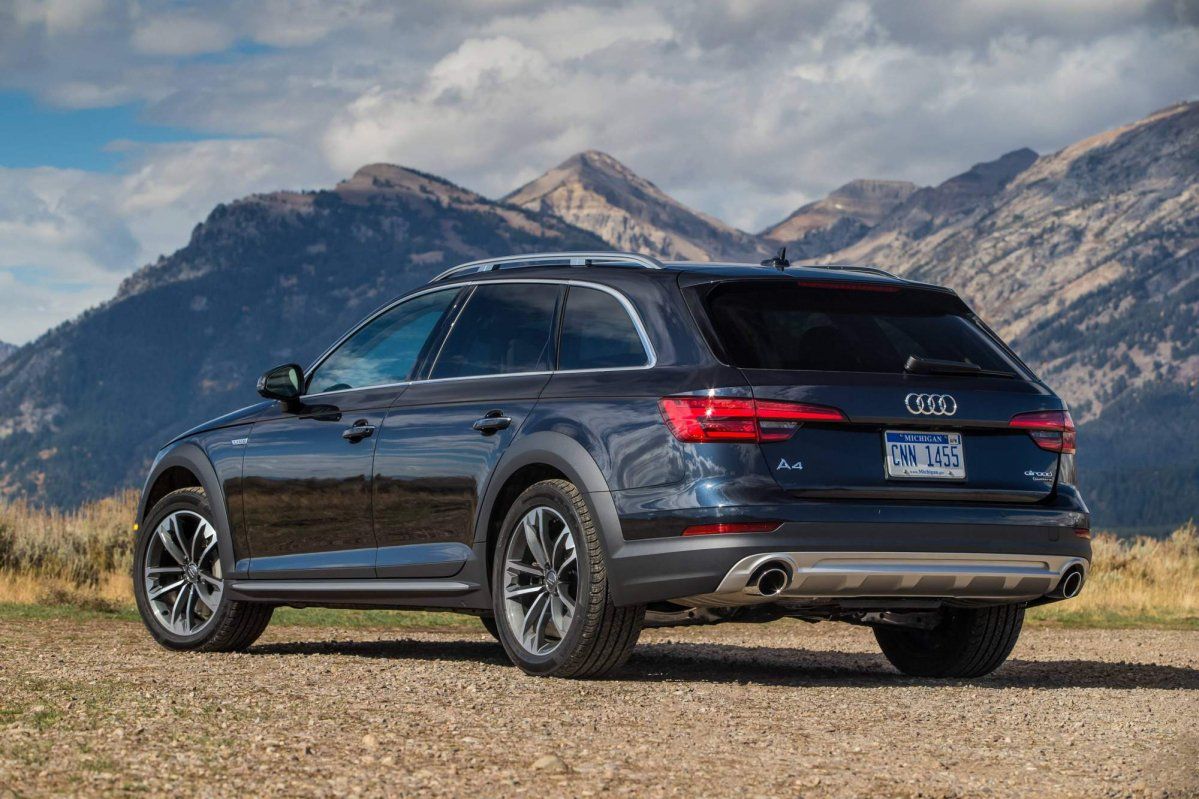 This cocktail results in a 0-60 mph time of 5.9 seconds, making it quicker than the Q3 and Q7 equipped with the same engine, and equally quick as the Q5. Mind you it's better to drive than those SUVs in corners thanks to the five-link front and rear suspension, lower mass, and lower center of gravity. The ride height of 6.5 inches (165 mm) is not extraordinary (and adaptive air suspension is not available), but remember this is a jacked-up wagon and not an off-roader.
#5 2018 BMW 3 Series Sports Wagon — from $44,650 (plus $995 destination)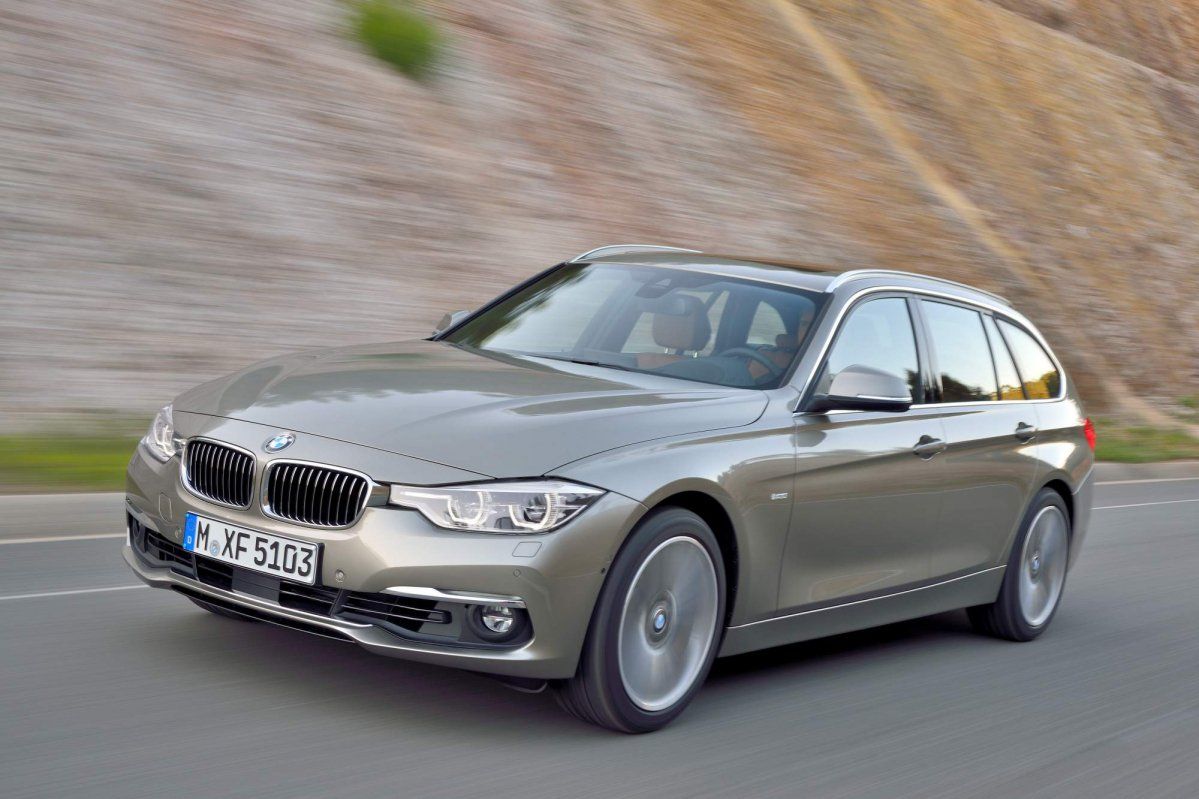 Unlike most automakers who abuse the term "sports wagon," BMW has every right to use it on the 3 Series Sports Wagon (knows as the Touring in Europe). The sweet handling characteristics of the 3 Series sedan are legendary, and the wagon has them too. Currently available in 330i xDrive and 328d xDrive variants in the United States, the 3 Series Sports Wagon carries a rather steep base price for an aging model but remains a strong contender.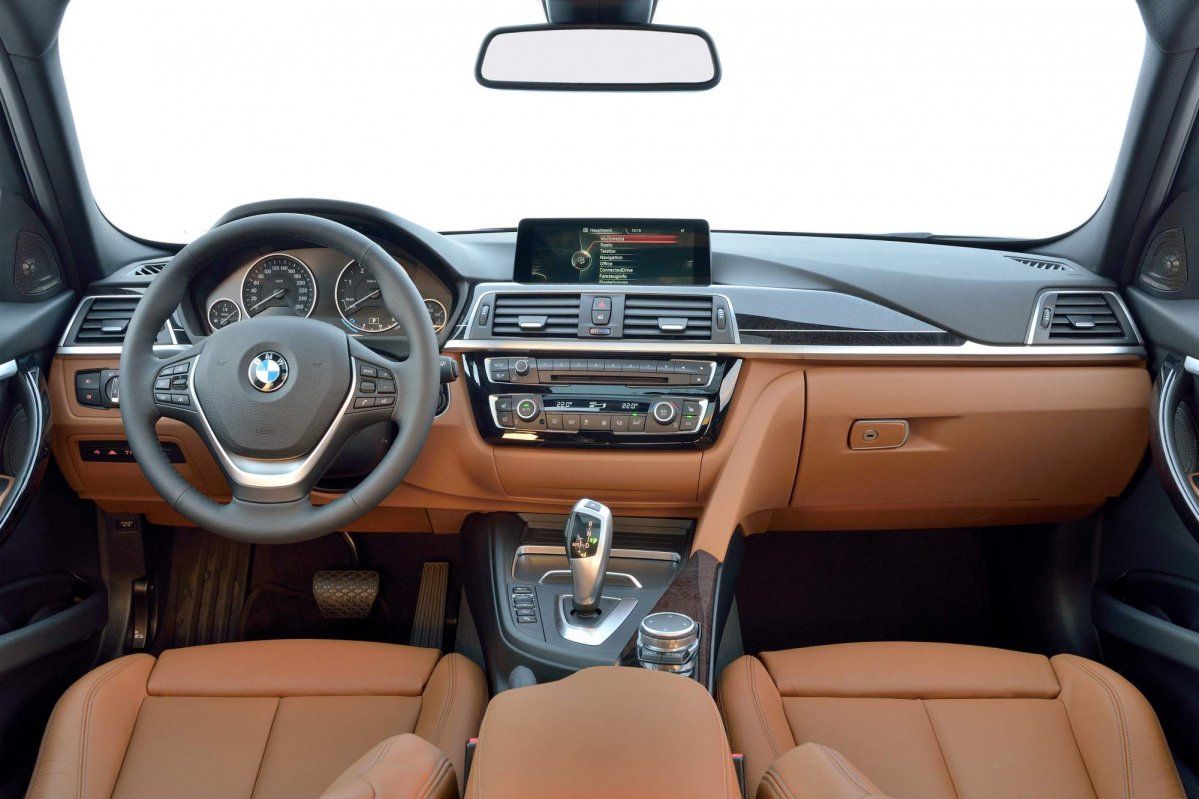 We'd go for the gasoline-powered model which offers a 2.0-liter turbocharged four-cylinder unit that makes 248 hp and 280 lb-ft (379 Nm) of torque. With help from the standard 8-speed auto and the xDrive all-wheel-drive system, the 330i Sports Wagon needs just 5.7 seconds to go from 0 to 60 mph. Not to mention it corners better than any pony car, let alone SUVs and crossovers.
#4 2018 Volvo V90 Cross Country — from $52,300 (plus $995 destination)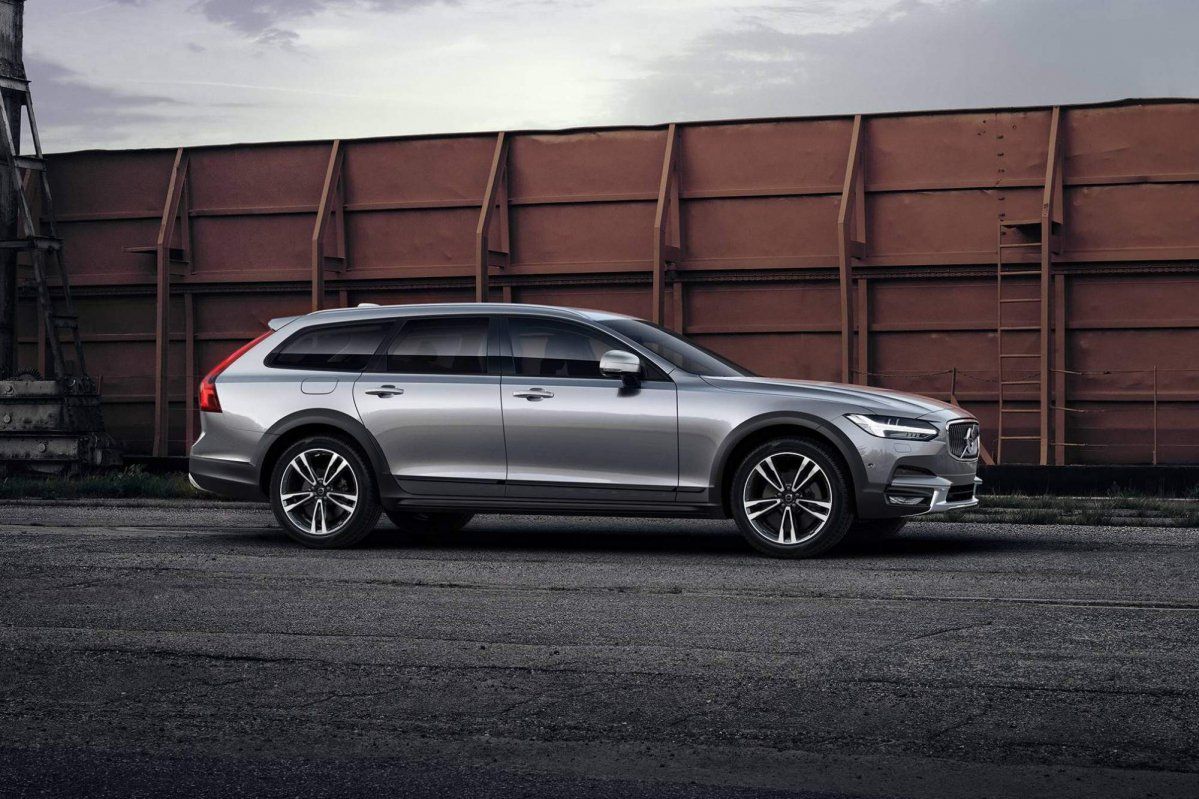 Volvo has always made fantastic wagons, and the V90 makes no exception. It looks phenomenal, it's got loads of passenger and cargo space, and you can also get it as a Cross Country — with higher ground clearance, plastic body cladding, and standard all-wheel drive. The base V90 Cross Country T5 comes equipped with a 2.0-liter turbocharged four-cylinder gasoline engine that produces 250 hp and 258 lb-ft (350 Nm) of torque.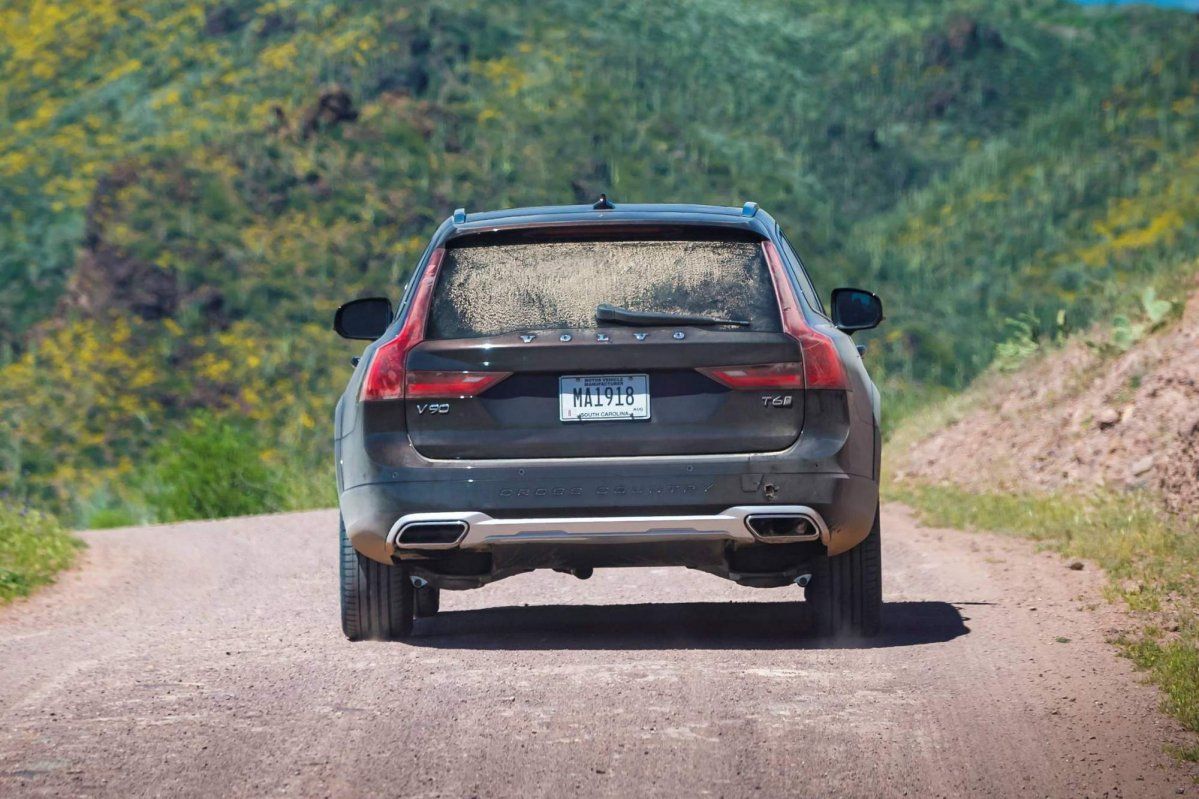 Linked to an eight-speed automatic transmission and all-wheel drive, the T5 delivers enough performance for most drivers, both on and off-road — thanks in part to the generous 8.2-in (210-mm) ride height. For those who want more power, Volvo also sells a 316-hp V90 Cross Country T6 that costs just $3,800 more. It's without a doubt the coolest jacked-up wagon one can buy in the United States right now. And if you don't need the Cross Country's all-terrain capability, the standard front-wheel-drive V90 does just fine (from $49,950).
#3 2018 Jaguar XF Sportbrake — from $70,450 (plus $995 destination)
Last year, Jaguar unveiled the wagon version of its XF executive sedan, the XF Sportbrake. Fortunately for American buyers, the wagon is offered in the U.S. as well, but not many people can afford one. Currently, Jaguar only sells the high-spec XF Sportbrake S, which comes with a standard 380-hp 3.0-liter supercharged V6 engine, an 8-speed automatic transmission, and all-wheel drive.
That's sweet for who can afford it, as the XF Sportbrake needs just 5.3 seconds to go from 0 to 60 mph. So what else has this Jaguar wagon going for it, besides being quick? Well, it looks great, it sounds great, and it handles beautifully, thanks to the near perfect 50:50 front-to-rear weight distribution and the sports-tuned chassis. If all of the above aren't convincing enough, consider this: you'll be able to tell everyone who asks you're driving a Jaguar wagon.
#2 2018 Mercedes-AMG E 63 S Wagon — from $106,950 (plus $995 destination)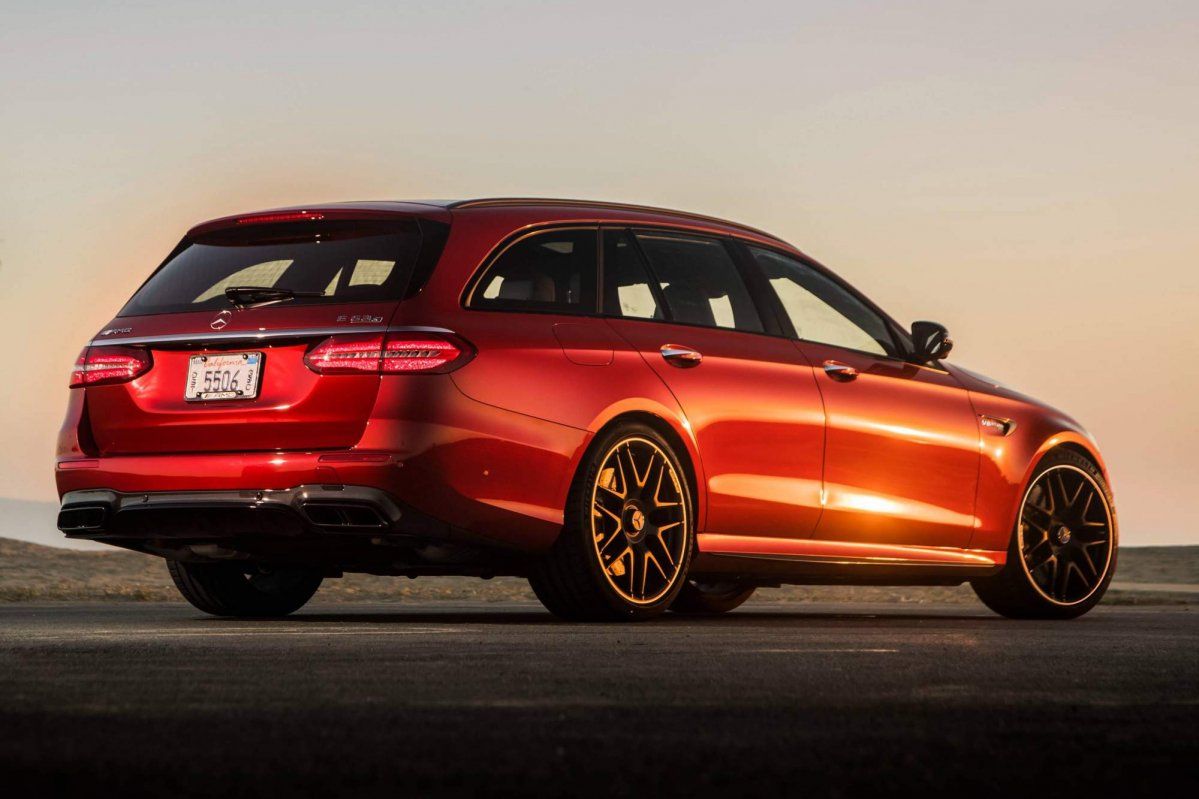 Very few wagons cost more than $100,000, and the Mercedes-AMG E63 S Wagon is one of them. While the base 329-hp E 400 4MATIC Wagon is the rational buyer's choice for $63,050, the completely insane V8-powered AMG version is the one you want. It packs a 4.0-liter twin-turbo V8 engine that makes 603 hp at 5,750-6,500 rpm and 627 lb-ft (850 Nm) of torque between 2,500-4,500 rpm. Linked to the AMG Speedshift MCT 9-speed automatic transmission and the AMG Performance 4MATIC+ all-wheel-drive system (that can send up to 100-percent of torque to the rear wheels), the V8 thrusts the big wagon from 0 to 60 mph in a surreal 3.4 seconds.
The E63 S is a hoot to drive in corners as well, thanks to the four-wheel multilink AMG Sport Suspension based on Air Body Control and AMG-tweaked everything. On top of all that, it's a highly practical and versatile wagon that can accommodate five passengers and their luggage in total comfort. In Mercedes-AMG's own words, the E63 S is probably "the most extreme, irrational and irresistible wagon ever conceived." And we love it for that.
#1 Porsche Panamera Turbo Sport Turismo — from $154,000 (plus $1,050 destination)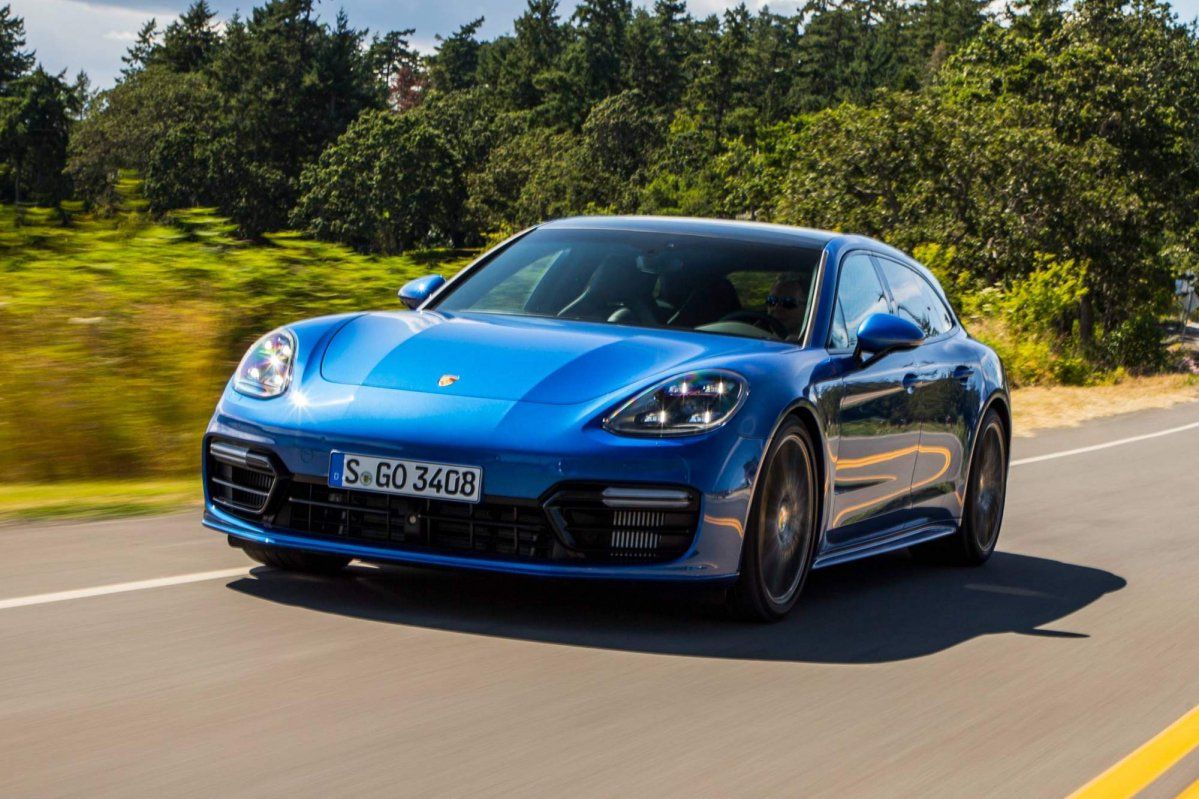 The E 63 S Wagon seems like a bargain compared to the Panamera Turbo Sport Turismo that costs almost $50,000 more — especially when you consider that the Porsche has fewer horses. But one look at the Panamera Sport Turismo is enough to realize this isn't your typical wagon turned into a performance model by an in-house tuner. No, this is developed from the get-go as a high-performance luxury wagon that offers supercar thrills.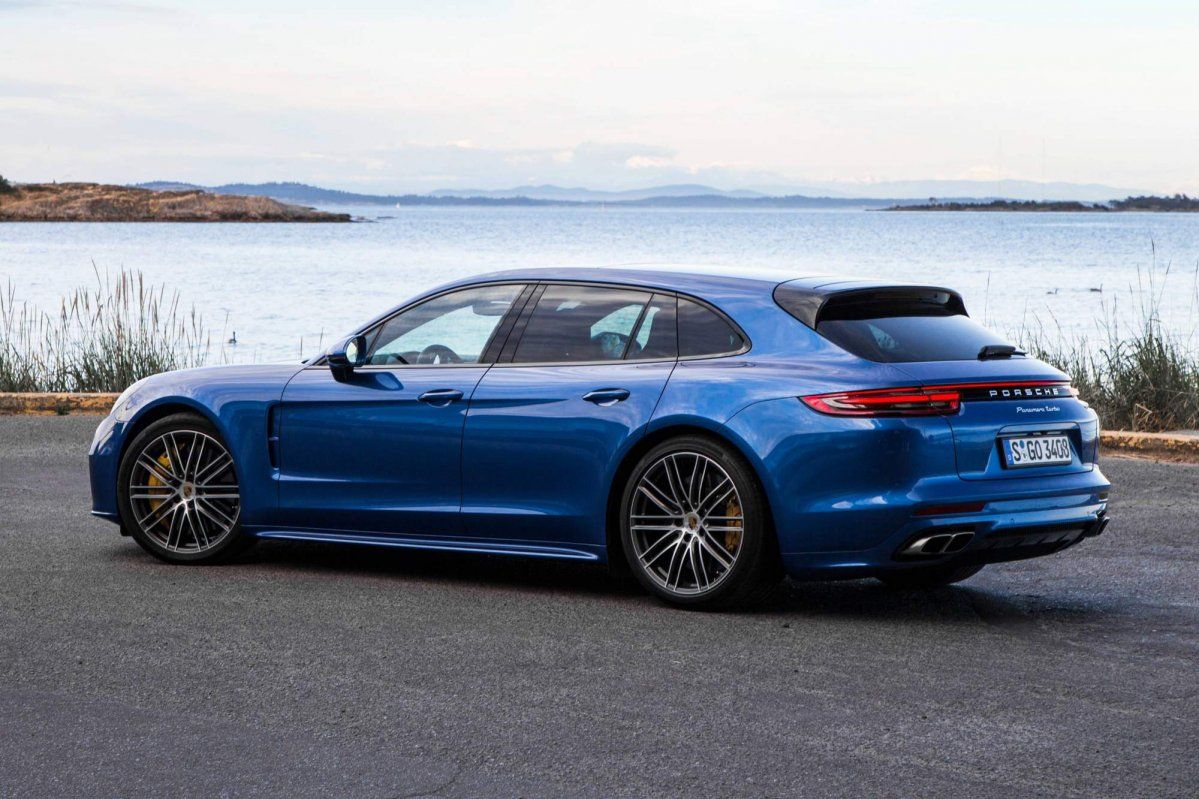 The Turbo version features a 4.0-liter twin-turbo V8 engine that delivers 550 hp at 1,960-4,500 rpm and 567 lb-ft (768 Nm) of torque from 5,750-6,000 rpm. Linked to an 8-speed PDK dual-clutch auto and Porsche Traction Management (PTM) active all-wheel-drive system, the engine allows the Panamera Turbo Sport Turismo to sprint from 0 to 60 mph in 3.6 seconds and hit a top speed of 188 mph (303 km/h). The low center of gravity and Porsche badge should tell you everything about its cornering abilities.
READ MORE: Our review of the Porsche Panamera Turbo Sport Turismo