You can also call it the battle of the abbreviations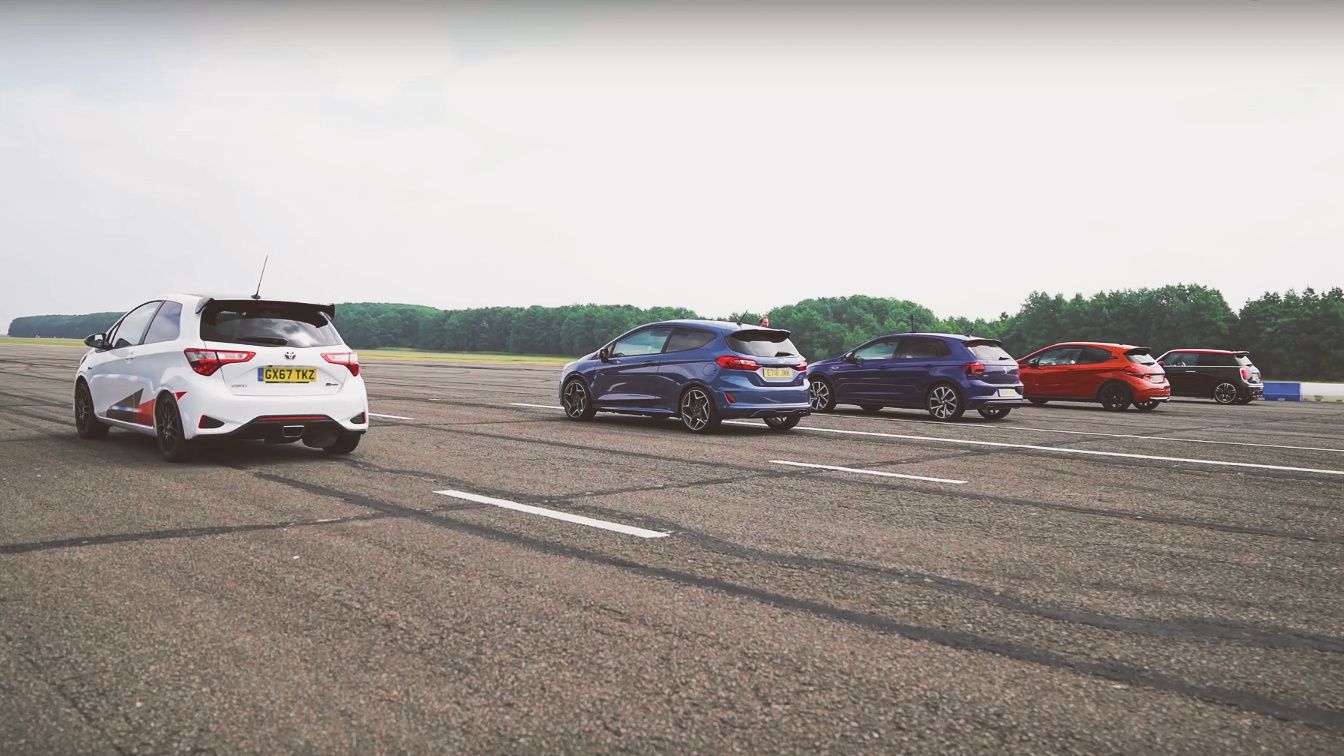 An American, a Japanese, a Brit, a German and a Frenchman enter the drag strip. They're all souped-up versions of your mother's supermini but that doesn't make them less feisty.
Mini hot hatches are vicious urban creatures, fun to drive and (more or less) affordable. But instead of city streets, carwow's latest drag race scenario brings five of them together on an airfield landing strip.
Ladies and gents, today's competitors are the Ford Fiesta ST, the Yaris GRMN, the Mini John Cooper Works, the Polo GTI and last but not least, the Peugeot 208 GTI.
They all rely on manual gearboxes except for the Polo GTI, which employs Wolfsburg's DSG dual-clutch transmission.
The Polo also hides an ace up its sleeve in the form of a launch control feature, a valuable advantage to have among a group of warm hatches aiming at your throat. By the way, the Fiesta ST also has one, but will it be enough to secure victory?
Needless to say, the other contenders are not to be underestimated so we're looking at a drag race that has multiple potential endings. Can you guess the real utcome?
SEE MORE: Meanwhile in the big boys' league, Audi RS3 Sedan takes a stab at the RS4 Avant