Two V10s from the same bloodline and a long straight piece of asphalt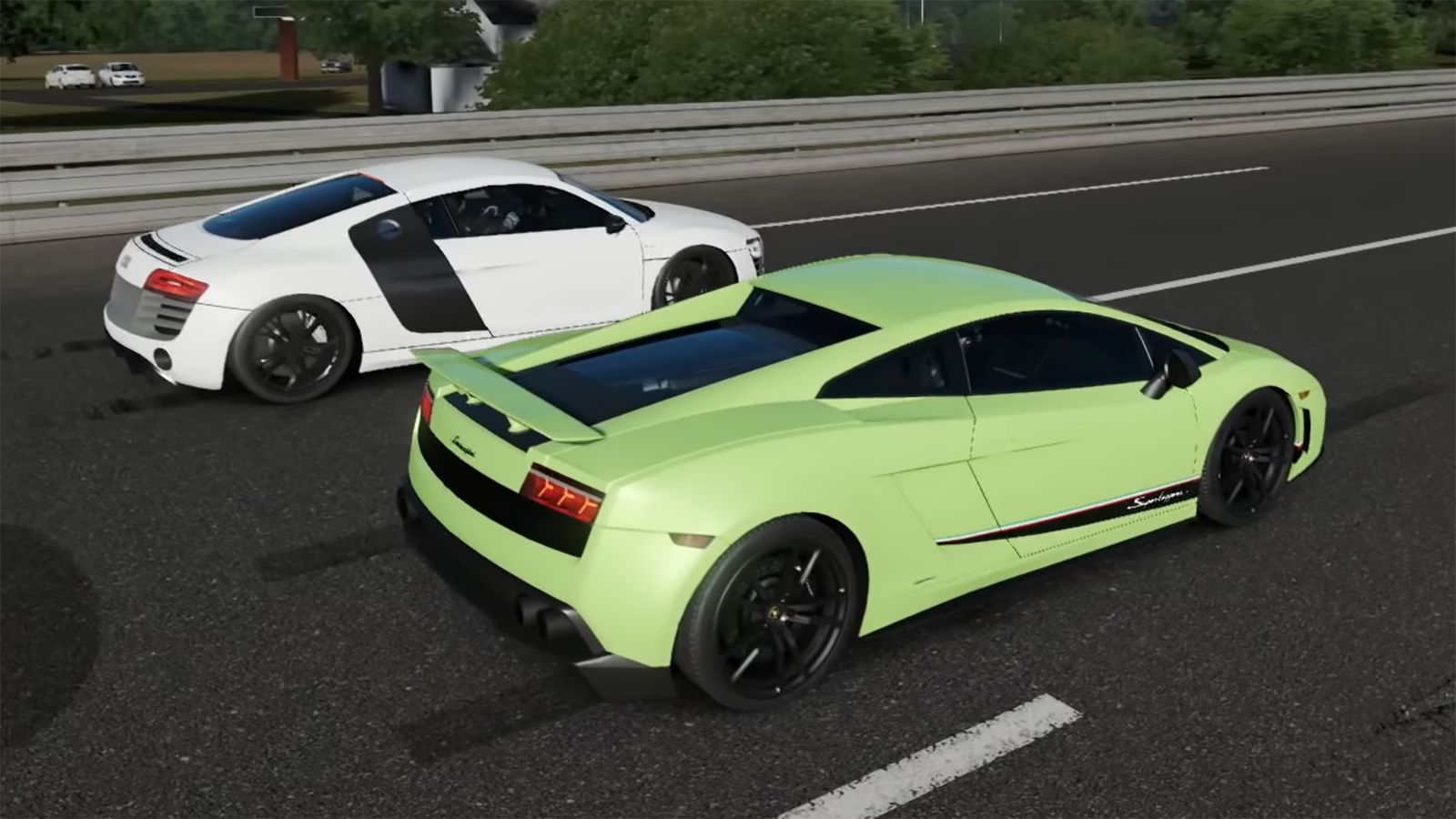 Don't afford an Italian supercar? No worries, you only need a Forza Motorsport 7 license and a rig to play it on, and you're all set!
Sure, it's not exactly a thrilling experience when you're lying on your couch and the cars on the screen are doing 200 mph, but it makes for some interesting comparisons, albeit on the virtual stage.
One such comparison pits a Lamborghini Gallardo LP570-4 Superleggera against the Audi R8 V10 Plus. Both are powered by a 5.2-liter V10 engine, both are all-wheel drive, and they're both part of the same parent company, so they should be pretty much the same, right?
Take a look for yourself to find out.
SEE MORE: Lamborghini reveals 770 hp Aventador SVJ