This is the battle of the posh compact badges that can serve as a family car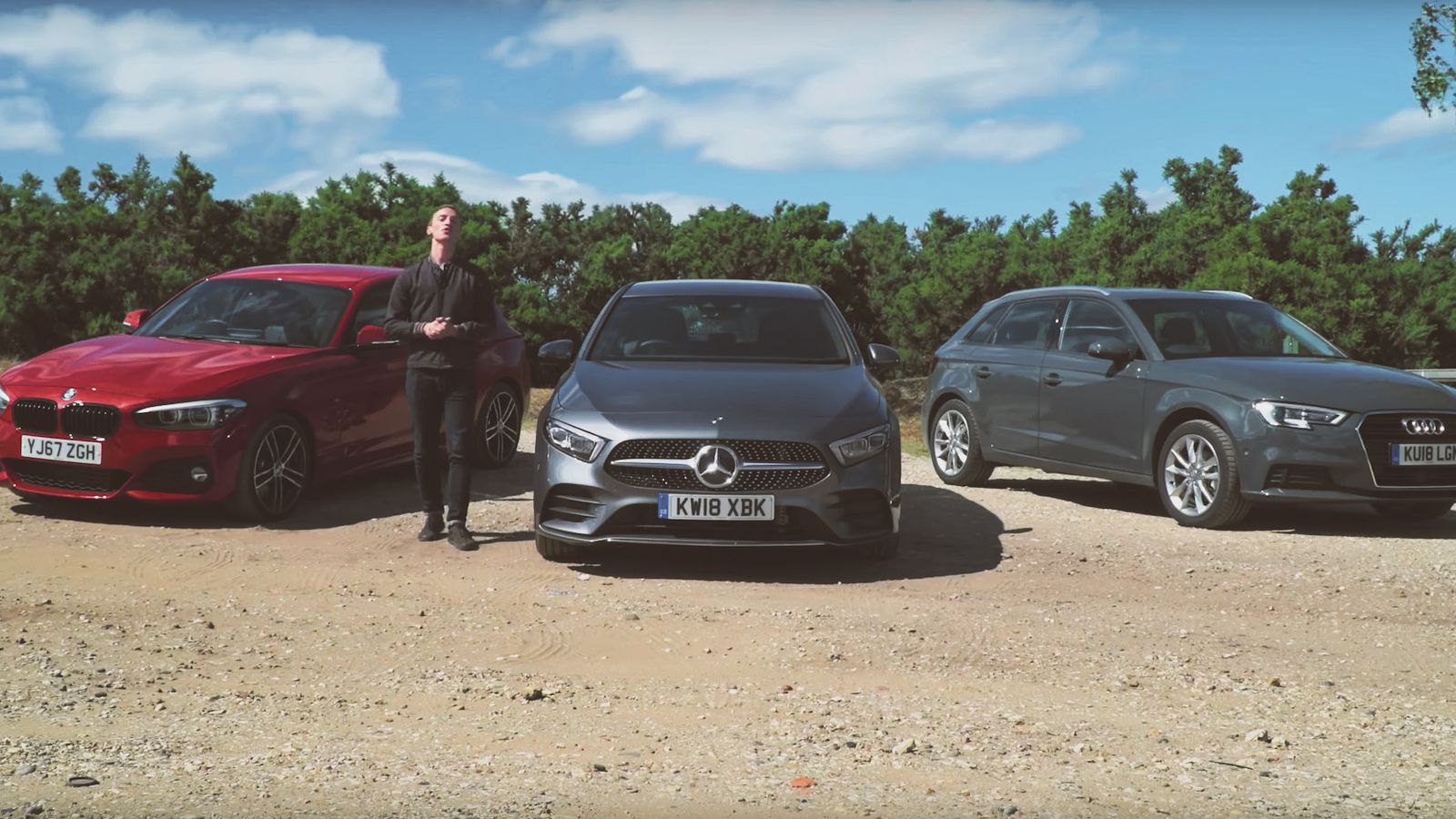 Let's say you're a family-oriented buyer with a large-enough budget that allows you to stray into premium territory but not further than the compact segment. Your obvious choices are, therefore, the new Mercedes-Benz A-Class, the BMW 1 Series and the Audi A3. So, your pick is?
We know, it's a tough call.
The overly digitalized new Mercedes-Benz A-Class not only looks the part but it's half car, half computer thanks to the MBUX infotainment system Mercedes chose to debut together with its compact model.
Then there's the sharp-handling BMW 1 Series, a sporty dad's dream that can take your kids to school safely and thrill you in equal fashion when the occasional winding road allows it.
Last but not least, the Audi A3 Sportback favors a more all-rounder approach and delivers a bit of everything but without really excelling at anything in particular.
Sure, opinions on cars are as subjective as they come, but What Car? decided it's best to take these three well-established Germans and pit them against each other.
They even provide some number crunching related to buying and owning (applies to the UK only), besides judging each model's practicality, road behavior and technology package.
Find out the verdict in the car comparison video below:
SEE MORE: 2016 BMW M140i review – the automotive equivalent of The Flintstones' Bamm-Bamm