EPA-estimated range of 150 miles, 378 km (235 miles) according to NEDC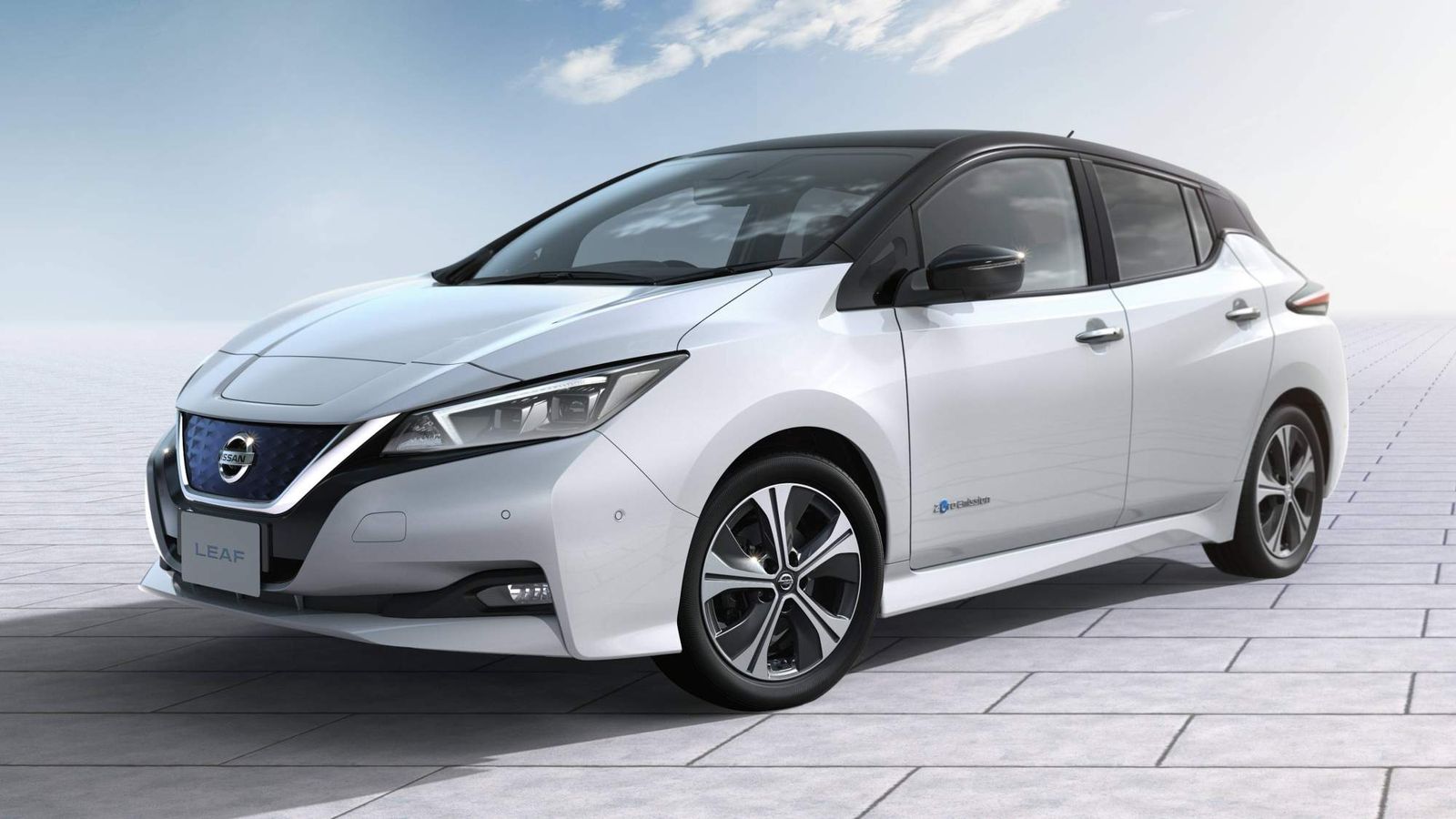 Nissan has pulled the wraps off its second-generation Leaf EV, and it's safe to say we're dealing with progress on all fronts.
First of all, the styling. The first-generation Leaf wasn't quite a looker, but its predecessor seems to be significantly improved in that respect. It remains a five-door hatchback by design, but it looks way more modern, borrowing styling cues from the IDS Concept unveiled at the Tokyo Motor Show in 2015.
Highlights include Nissan's signature V-motion grille (with the blue color signaling it's an EV), the floating roof design, as well as sleek LED taillights with a boomerang design. Overall, the 2018 Leaf looks more contemporary and more coherent than before.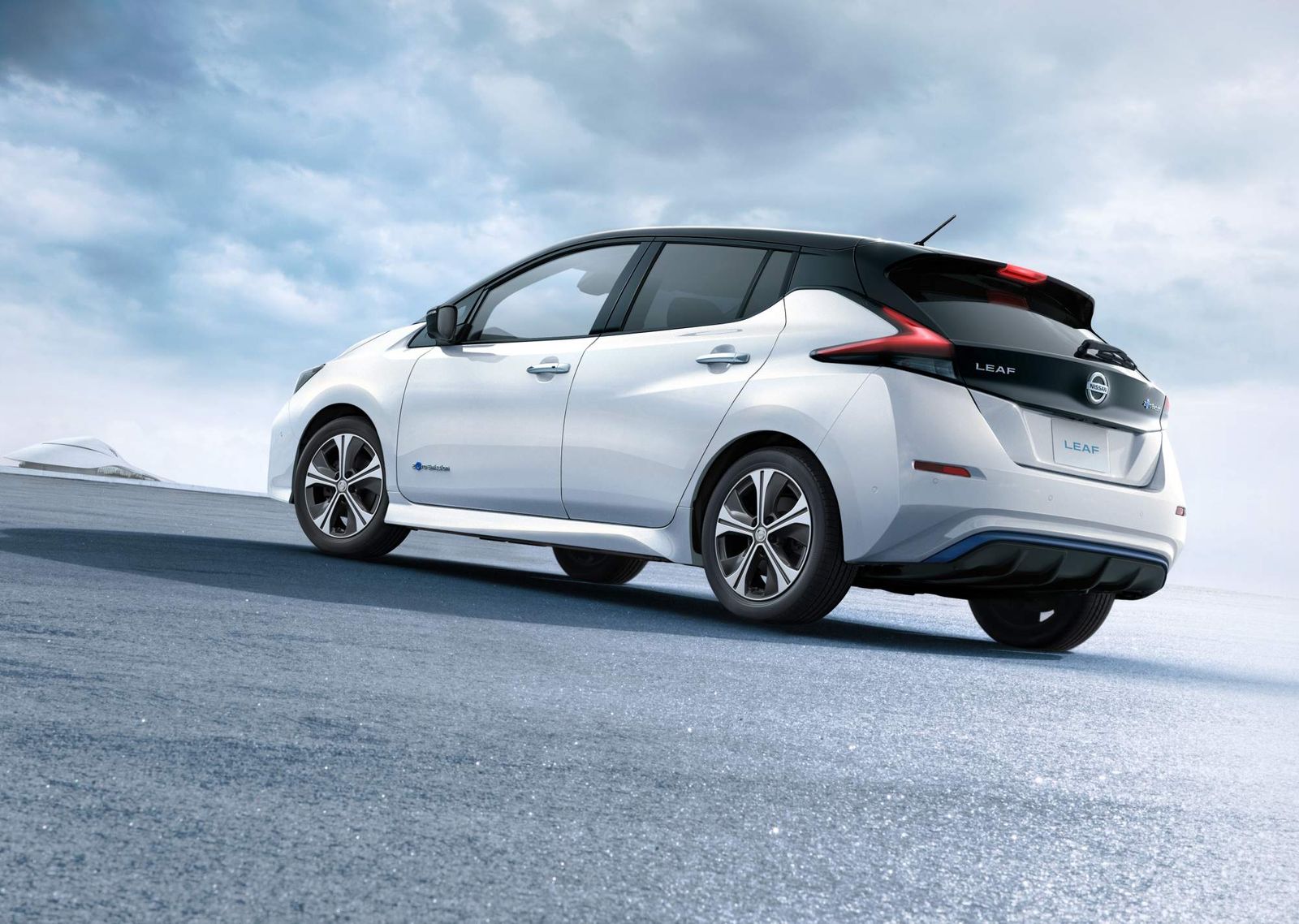 It's the same story inside, with designers opting for a clean look for the redesigned dashboard. The Leaf now gets a 7-inch touchscreen display beautifully integrated into the upper part of the center console. The screen is said to offer easier access to the Safety Shield technology, state-of-charge, and power gauge, alongside the usual audio and navigation functions. The cabin features higher quality materials and improved fit and finish, according to Nissan.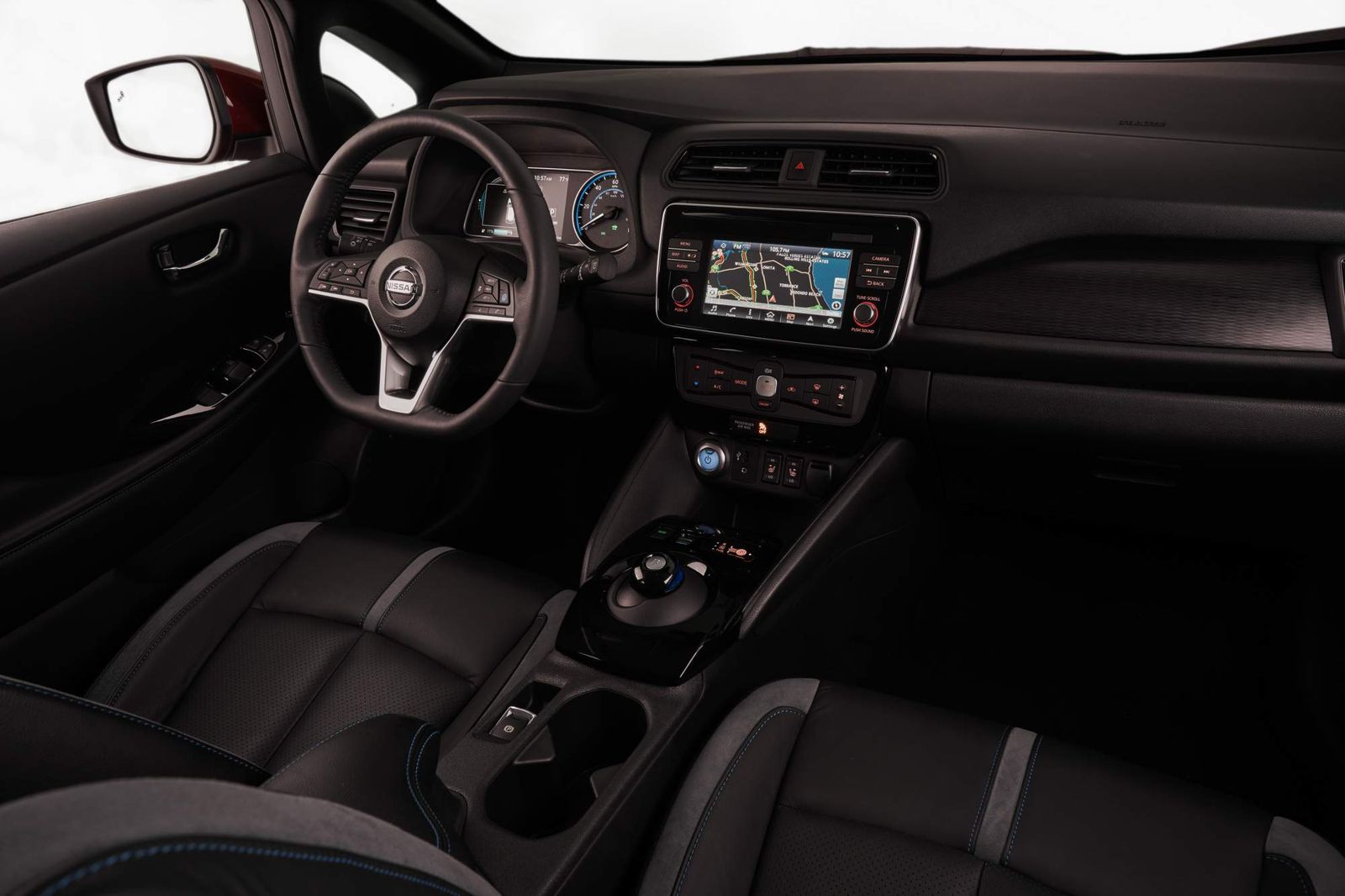 The electric powertrain is new as well and includes a more powerful motor that delivers 110 kW (150 hp) and 320 Nm (236 lb-ft) of torque, with the result being improved acceleration. Nissan didn't release a 0-100 km/h time, but it did say top speed is 144 km/h (90 mph). The 40 kWh lithium-ion battery pack contributes to a driving range of 378 km (235 miles) according to the New European Driving Cycle. However, the EPA-estimated range seems closer to reality at 150 miles (241 km).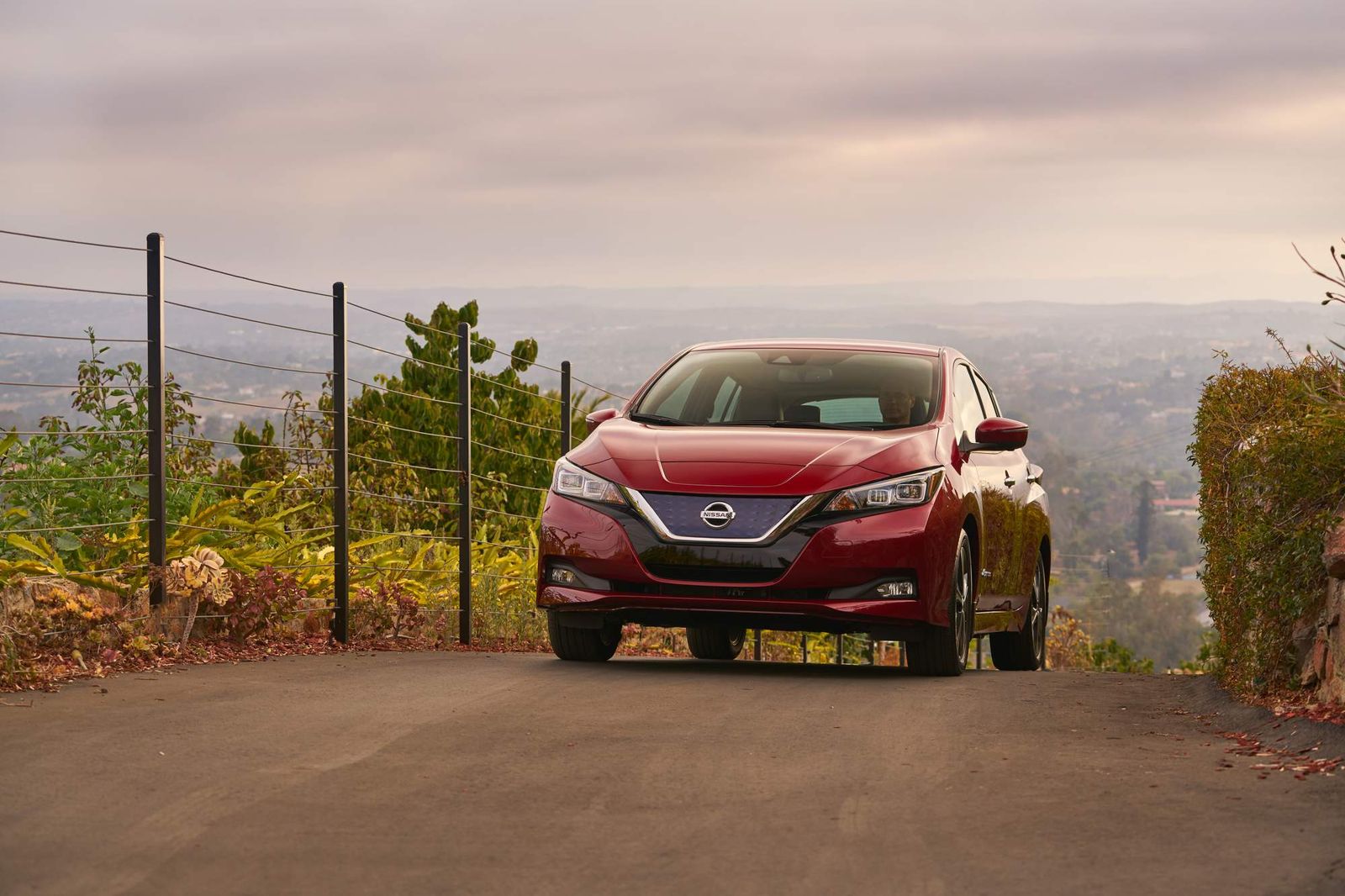 If that's not enough, Nissan says it will introduce a high-power version with increased motor power and battery capacity for a longer range at the end of 2018. Remarkably for an electric vehicle, the EU-spec Leaf has a curb weight of just 1,535 kg (3,384 lb).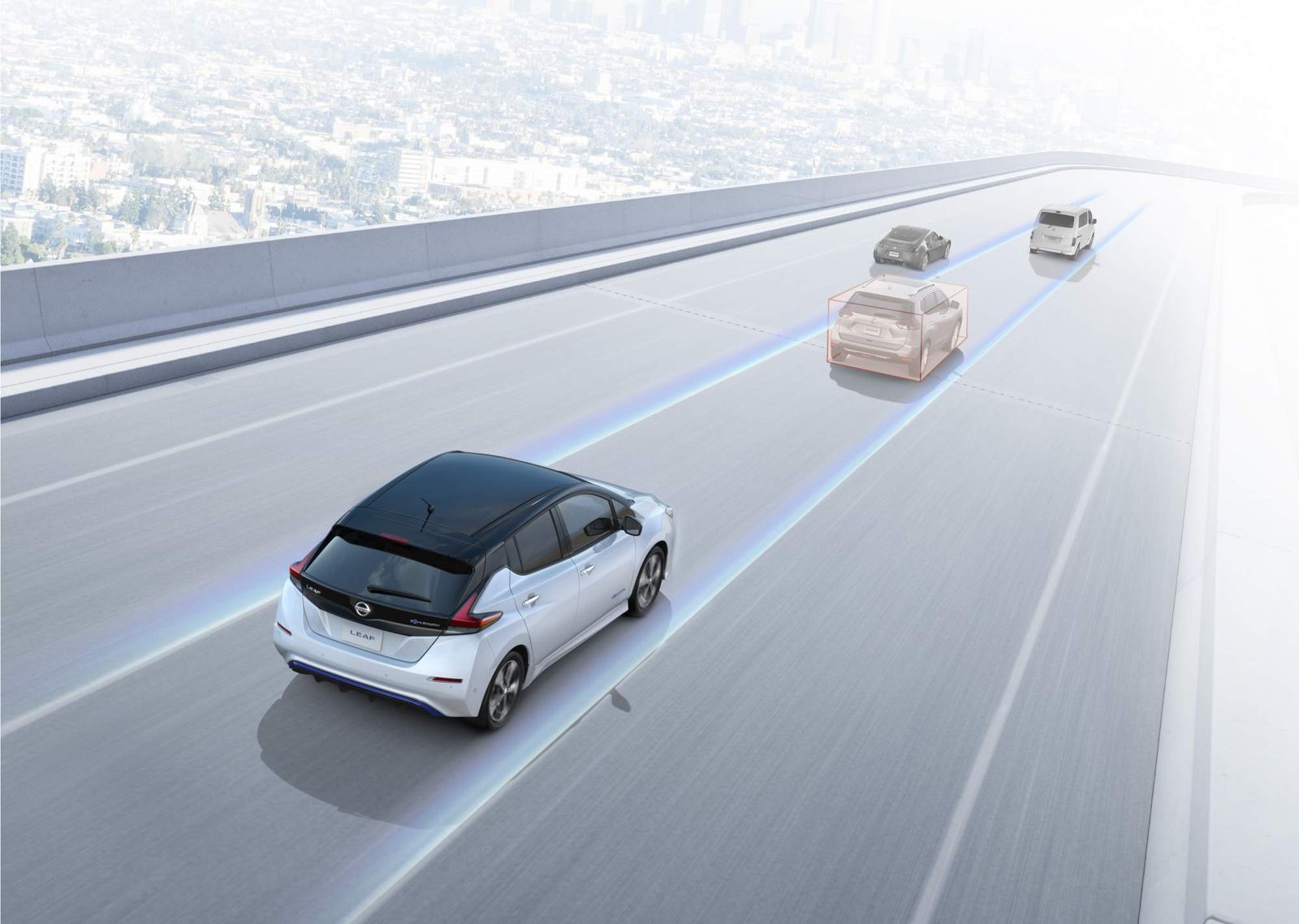 Technology-wise, the new Leaf offers three main new intelligent driving systems: the ProPilot self-driving system that can take over during single-lane driving on the highway, the ProPilot Park self-parking system, and the e-Pedal. The latter system allows drivers to start, accelerate, decelerate and stop by adjusting their input upon the accelerator pedal. That's due to the regenerative and friction brakes that gradually bring the car to a complete stop when the accelerator pedal is released.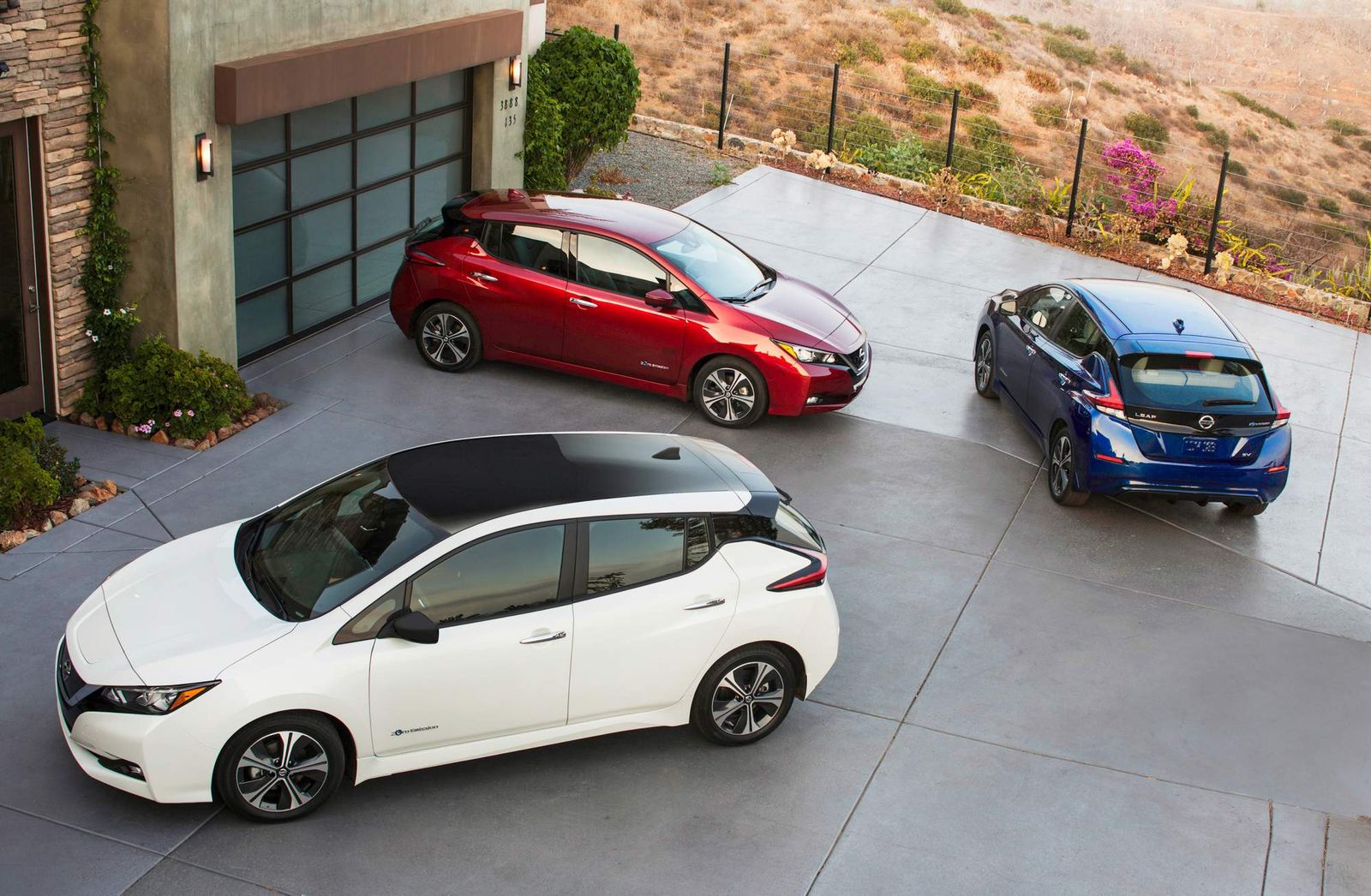 The 2018 Nissan Leaf will first go on sale in Japan on October 2, followed by Europe from January 2018, and the United States in early 2018. Prices start from $29,990 in the U.S., making it $690 cheaper than the current 2017 model.
Interested in EVs? Then check out BMW's updated 2018 i3 as well.