Your next car wallpaper is right here, with a top speed of 312 km/h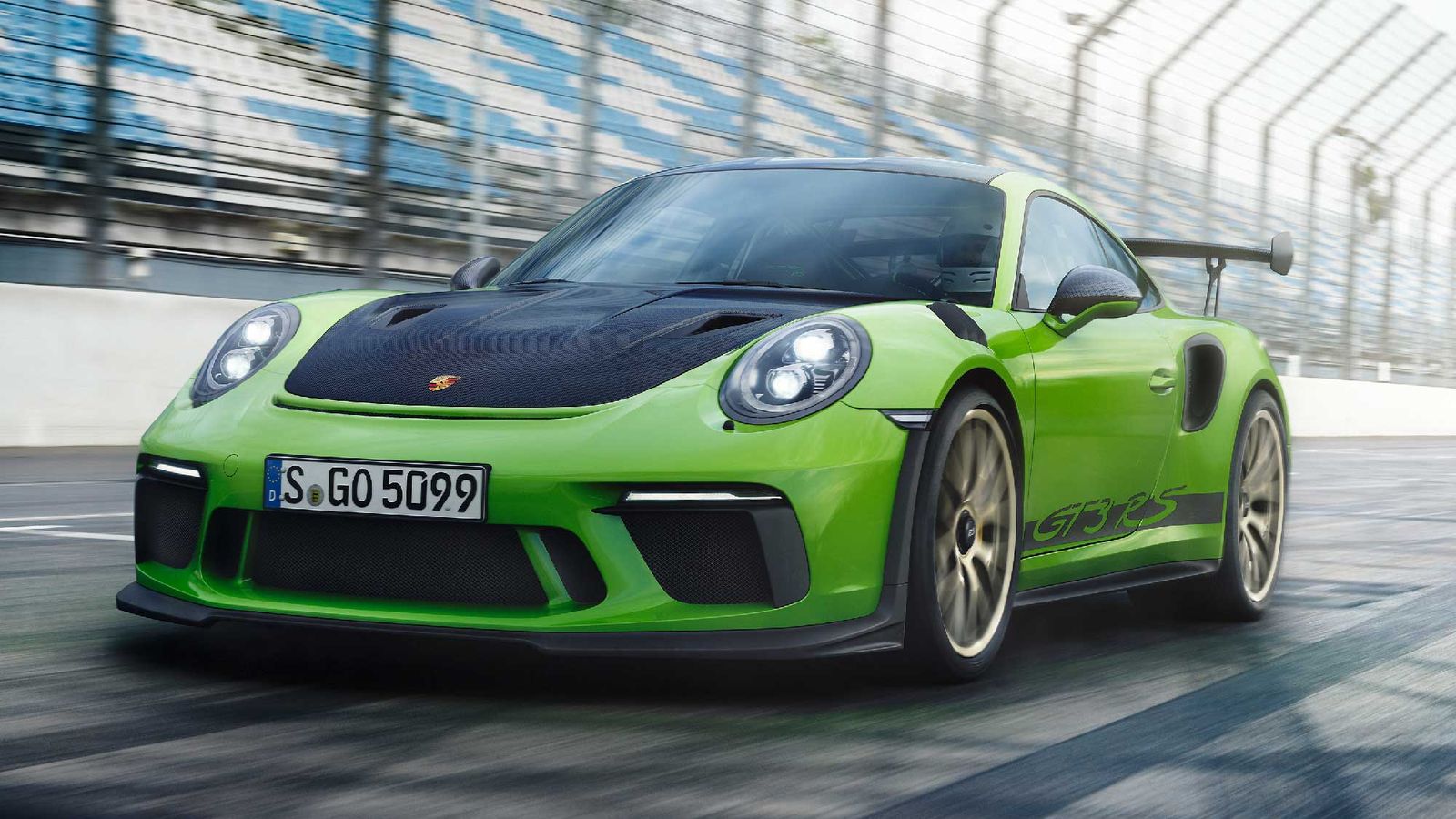 It the 911 GT3 wasn't hardcore enough for you, or if you don't want the turbocharged 911 GT2 RS, now you can have the GT3 RS variant, which promises to be a blast around track and beyond
Porsche somehow managed to cram 520 hp into its naturally-aspirated 4-liter, six-cylinder flat engine, 20 hp more than in the previous model and the 911 GT3. Of course, you'll have the pleasure of reaching up to 9,000 rpm and change gears at lightning speed due to the seven-speed PDK (no manual offered, forget about it, the PDK is lightyears faster), so Porsche's official figures are impressive: 0-100 km/h (0-62 mph) in 3.2 seconds, for a top speed of 312 kilometers per hour (194 mph). No words about torque, but it should be at least 460 Nm, value already offered by the GT3.
Of course, raw power is just a part of the whole package. The body's weight was reduced, and a classic rigid rear wing shows this car has one main destination: the track. Porsche's extensive motorsport experience and know-how are also reflected by some technical details for the GT3 RS: the chassis is track-optimized, ball joints on all arms provide greater precision than conventional elastokinematic bearings, and you get 20-inch lightweight wheels with newly developed 265/35 sports tires on the front axle for better agility, and 21‑inch wheels with 325/30 tires at the rear axle for improved traction. It's basically a GT2 RS in lighter clothes.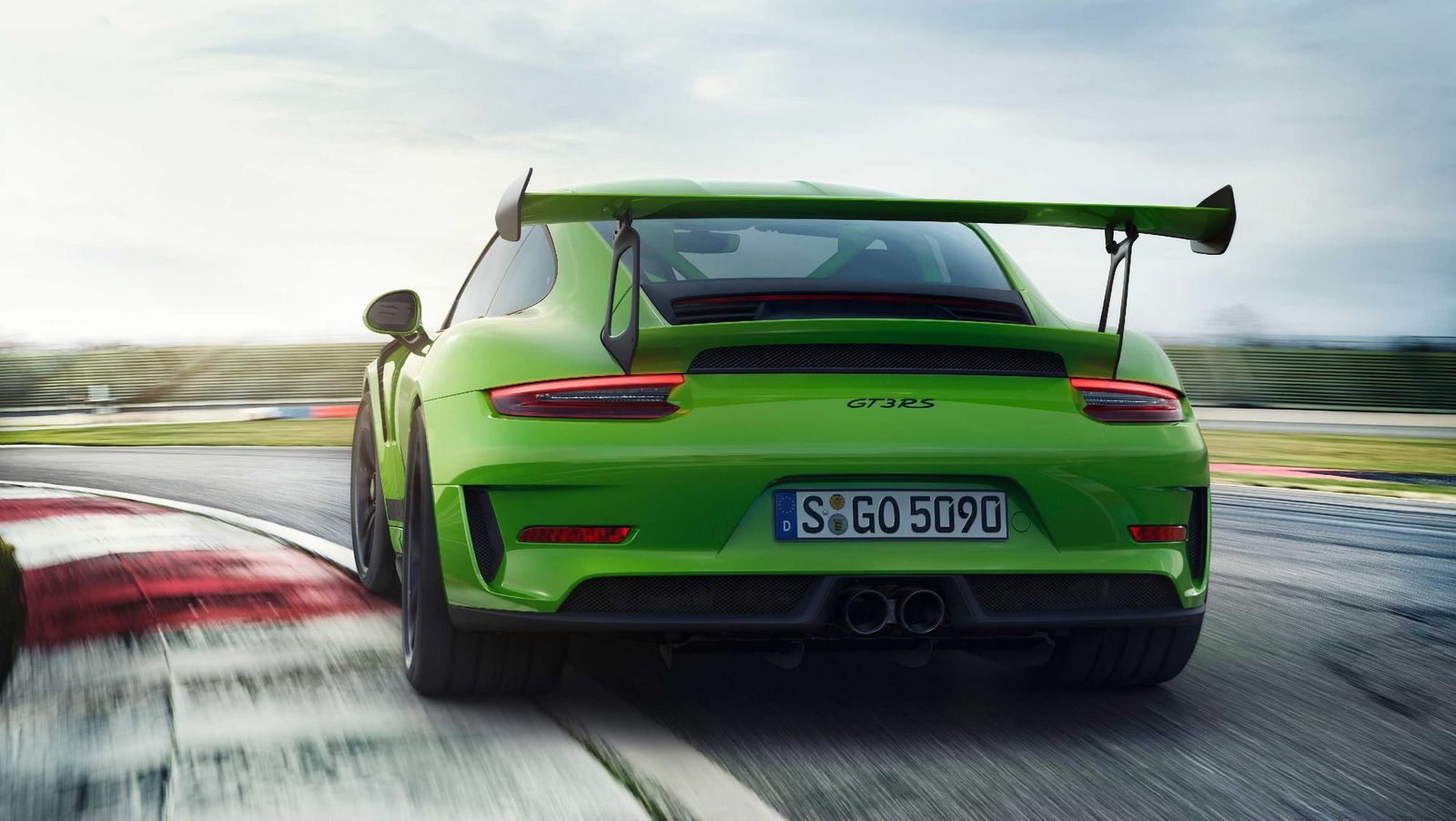 The Clubsport package is also available for the 911 GT3 RS at no extra cost. The package includes a roll-over bar, a manual fire extinguisher, preparation for a battery disconnect switch and a six-point belt for a sporty driving experience.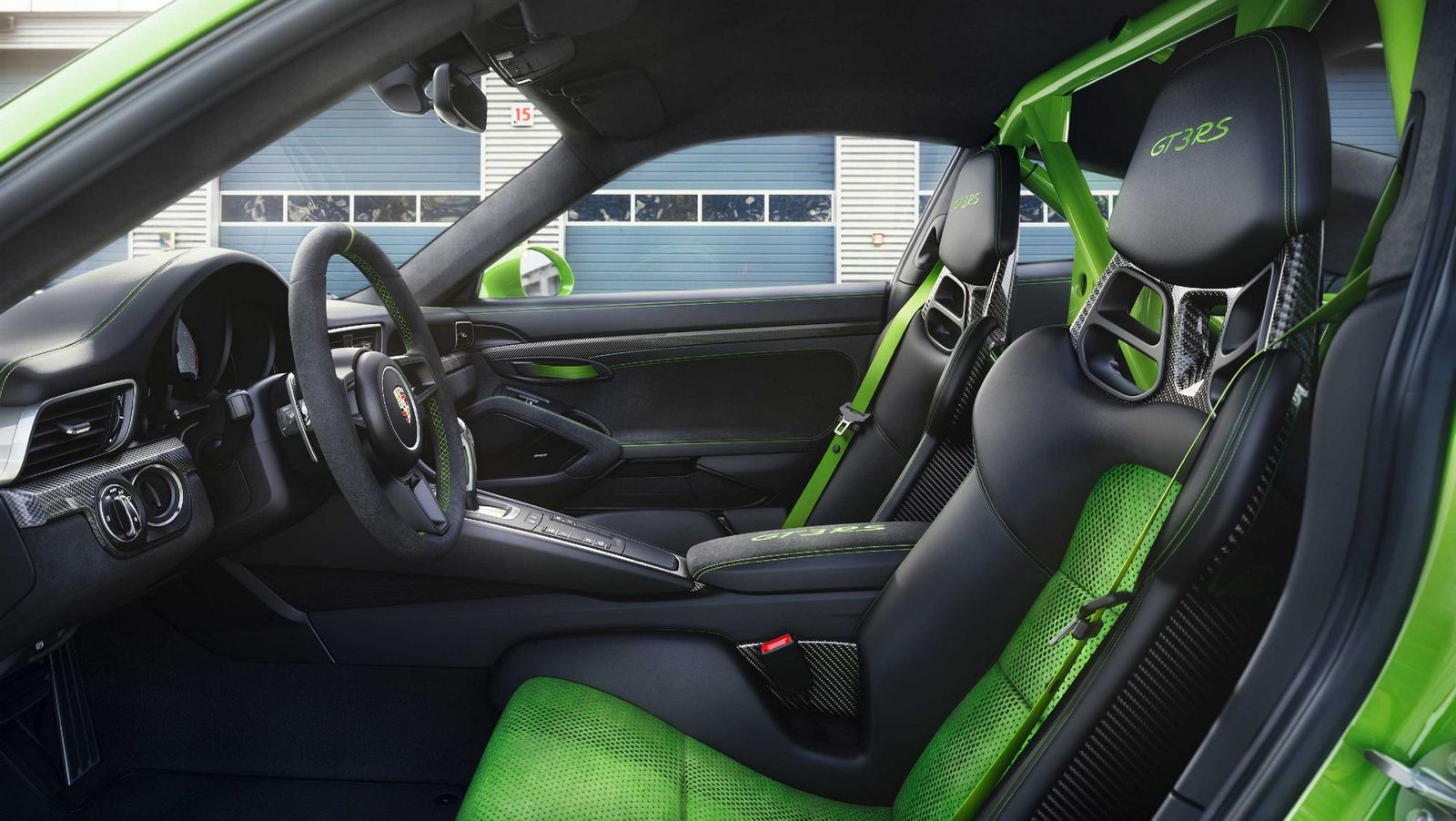 At the interior, you get full bucket seats made of carbon with perfect lateral support for high-level Gs, lightweight door panels with storage nets and opening loops, reduced sound absorption and a lightweight rear lid. Everything is light and shock-absorbing. For those wanting an even more hardcore car, Porsche's motorsport department has created an optional Weissach package that brings a further 29-kilos weight reduction. The package features additional carbon components for the chassis, interior and exterior, as well as optional magnesium wheels. In its lightest configuration, this package reduces the weight of the 911 GT3 RS down to 1,430 kilograms.
The new 911 GT3 RS is already available to order and will be launched in Germany from mid-April 2018. Of course, if naturally-aspirated engines are not your thing, remember that you have the turbo-crazy 700-hp GT2 RS for your pleasure.
READ MORE: Our review of the Porsche 718 Cayman and Boxster: still on the G-Spot