In such a way that you may start to like some of them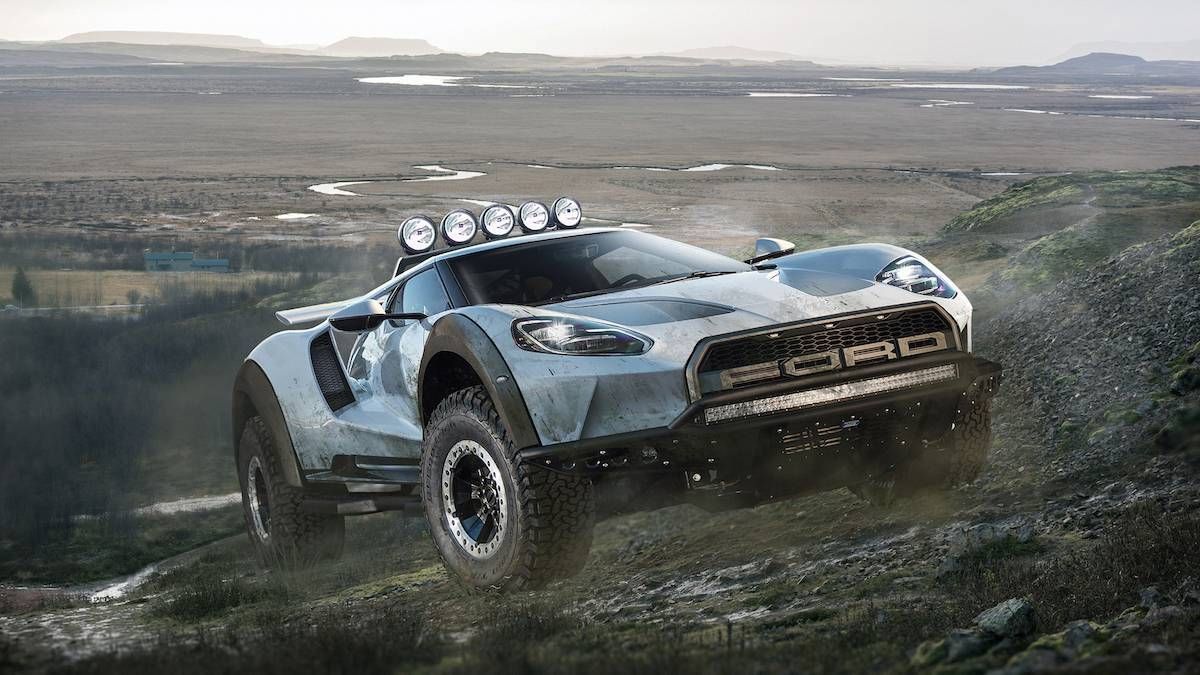 Crazy car mashups are horrible, yet we can't look away. Why is that, by the way? Could it be because they exert a similar fascination for us as car crashes?
To be honest, most mashups look like accidents anyway, even though a small number of them draw attention for the right reasons.
The following mashups from ClickMechanic offer answers to questions no one asked, such as what the offspring of a classic VW Beetle and Bugatti Chiron would look like. Don't worry, some of the following drawings are even more monstrous than that, but at least one of them seems quite cool.
Without further ado, here are seven car mashups you won't be able to unsee very soon.
Lamborghini Aventador & Lamborghini tractor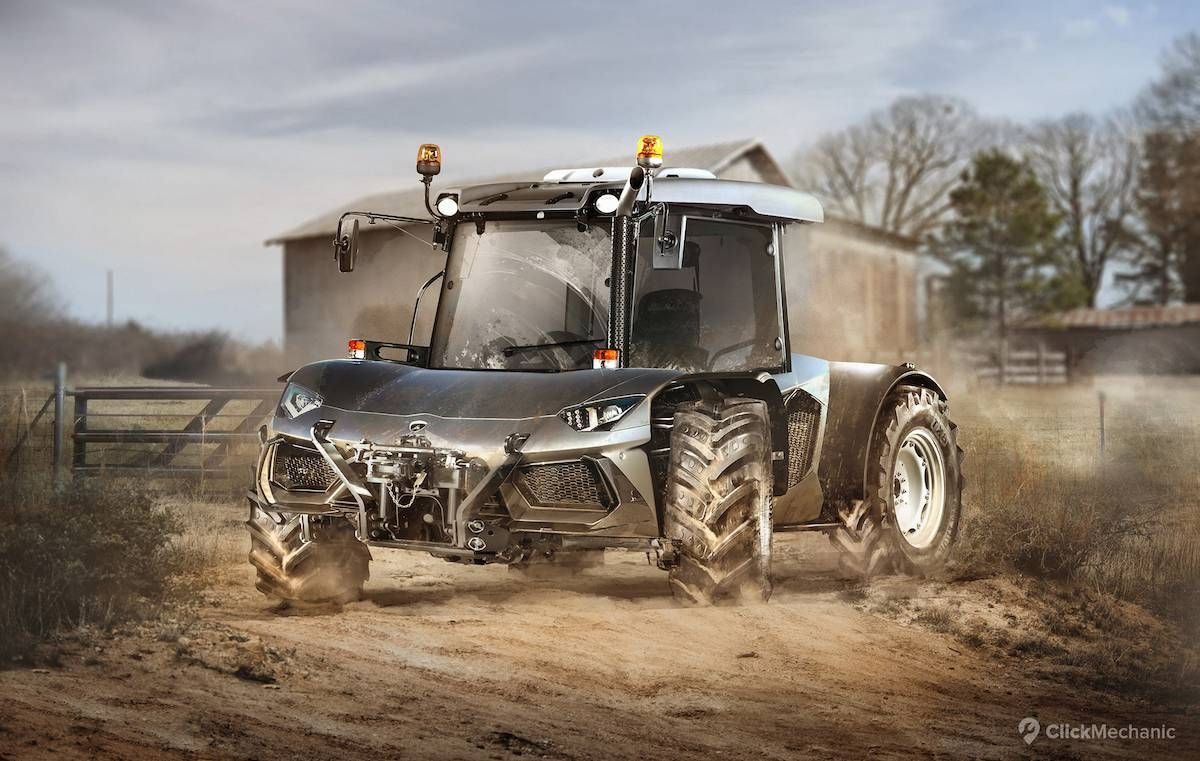 You're looking at a very graphic representation of what would happen if a Lamborghini tractor got mixed up with an Aventador supercar. Yes, Lamborghini started out making tractors, but is that a good enough reason to digitally combine a tractor with the stunning Aventador?
Dubbed the Lamborghini Aventractor, the mutant vehicle would be able to accommodate five people and plow a field. Simultaneously.
Ferrari LaFerrari & Fiat Multipla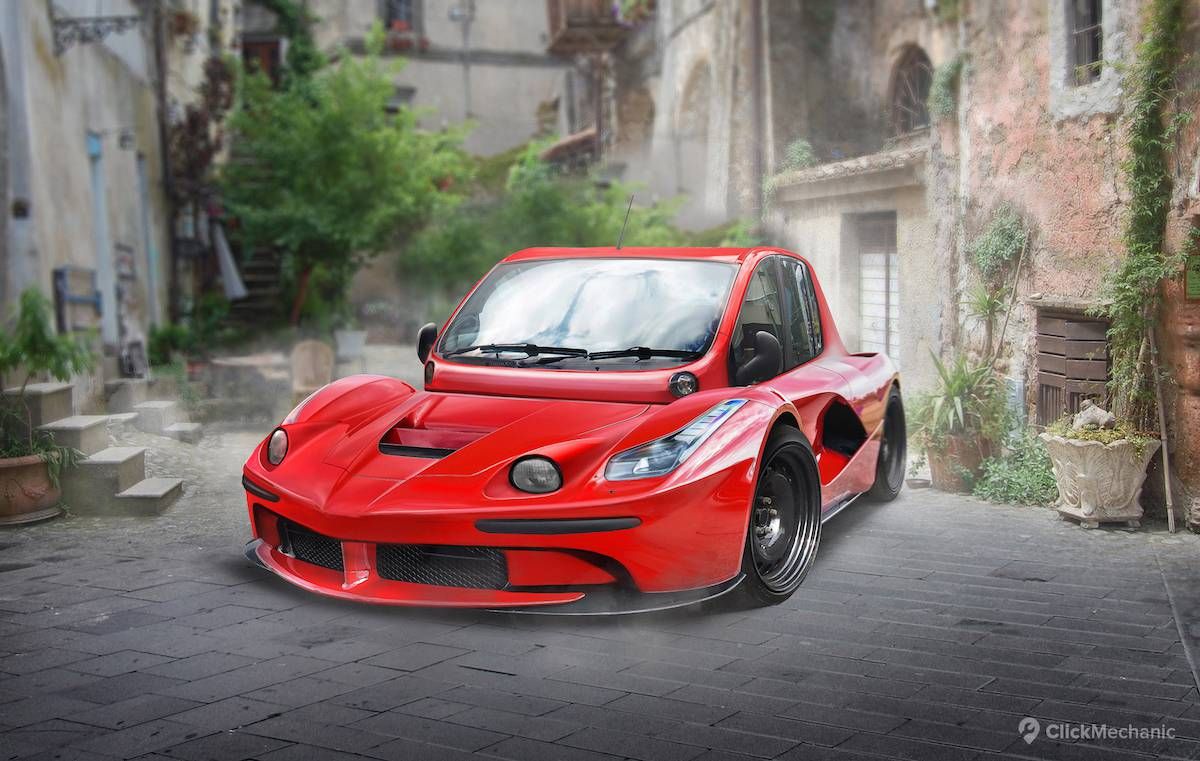 The LaFerrari and Multipla couldn't be more different. The former is one of the most beautiful cars in the world, while the latter is one of the ugliest ever made.
Could something good come out of this unusual combination? As you can see, not so much. Called the LaFiat, it marries LaFerrari's chassis to Multipla's greenhouse to create an appearance you won't be able to erase from your memory anytime soon.
Bugatti Chiron & classic VW Beetle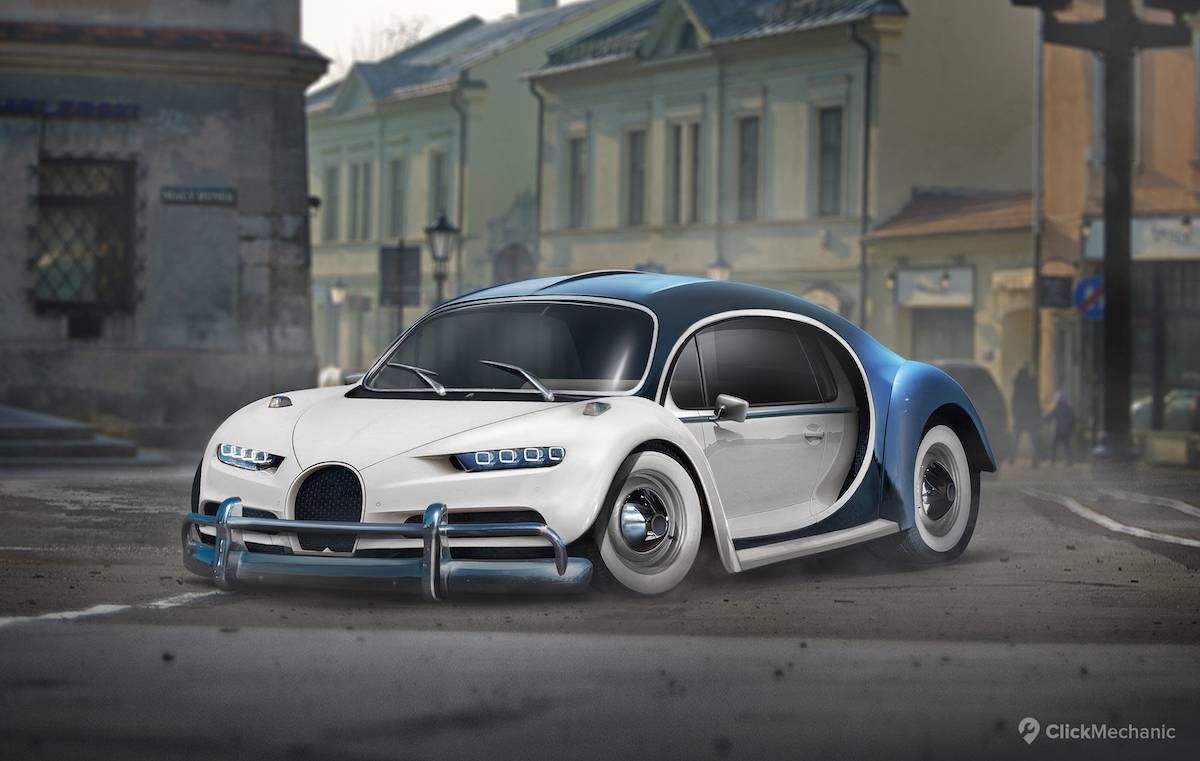 They may be products of the same automotive conglomerate, but that's about the only thing the 1,500-hp Bugatti Chiron and the classic VW Beetle have in common.
Not anymore, because now the classic econobox and the hypercar have in common this ridiculous mashup. The fenders, greenhouse, chrome bumpers, side mirrors, and retro wheels are from the Beetle, while the rest is Chiron.
Nissan GT-R & Nissan Juke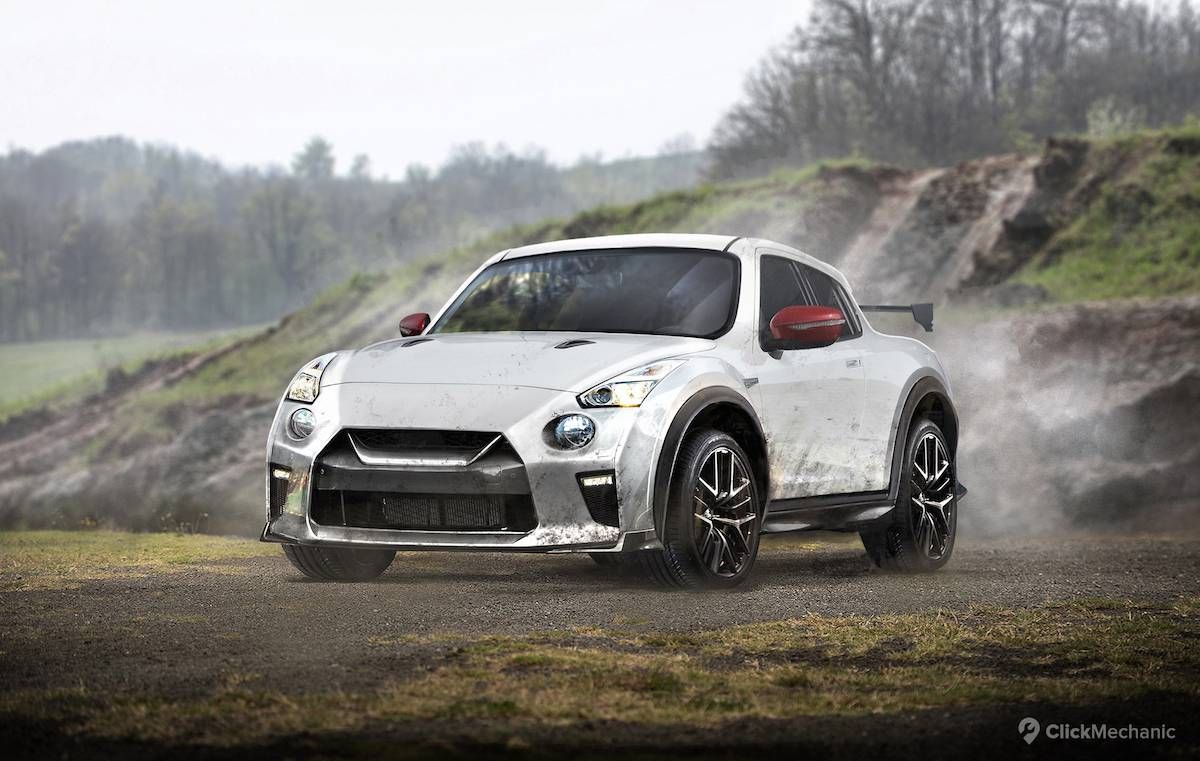 Both are popular Nissan models, but they target very different customers — even though both are available in hot Nismo versions. So what else do the small crossover and the supercar have in common?
Nothing, really, but that hasn't stopped the folks from ClickMechanic to combine them into a mashup that looks less strange than expected. The Juke's body was associated with the face of the GT-R, without giving up on the crossover's round headlights.
Pagani Huayra & classic Chevrolet Camaro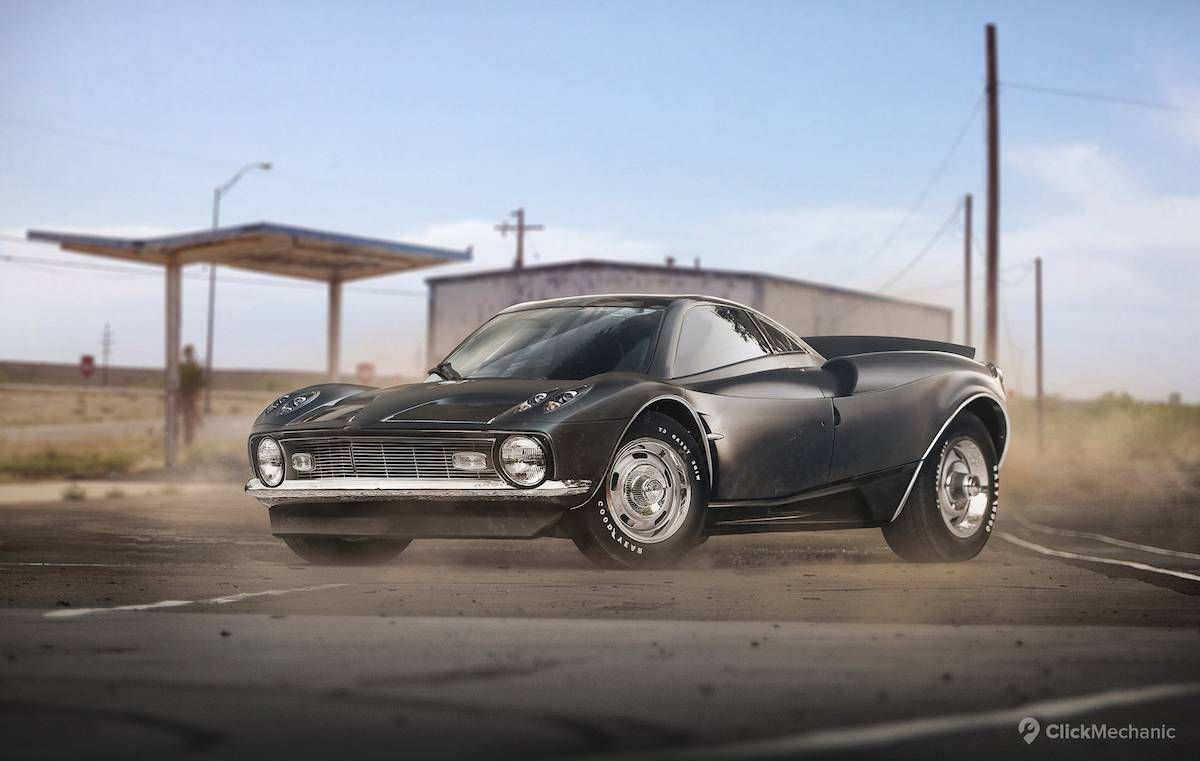 You wouldn't think combining the dramatic-looking Pagani Huayra with the classic Camaro would yield notable results, but this mashup looks better than expected.
That's not to say it doesn't look weird with so many headlights — even though it fits the current trend of bug-eyed front ends. Let's just hope Mr. Horacio Pagani never sees this.
BMW i8 & classic Dodge Charger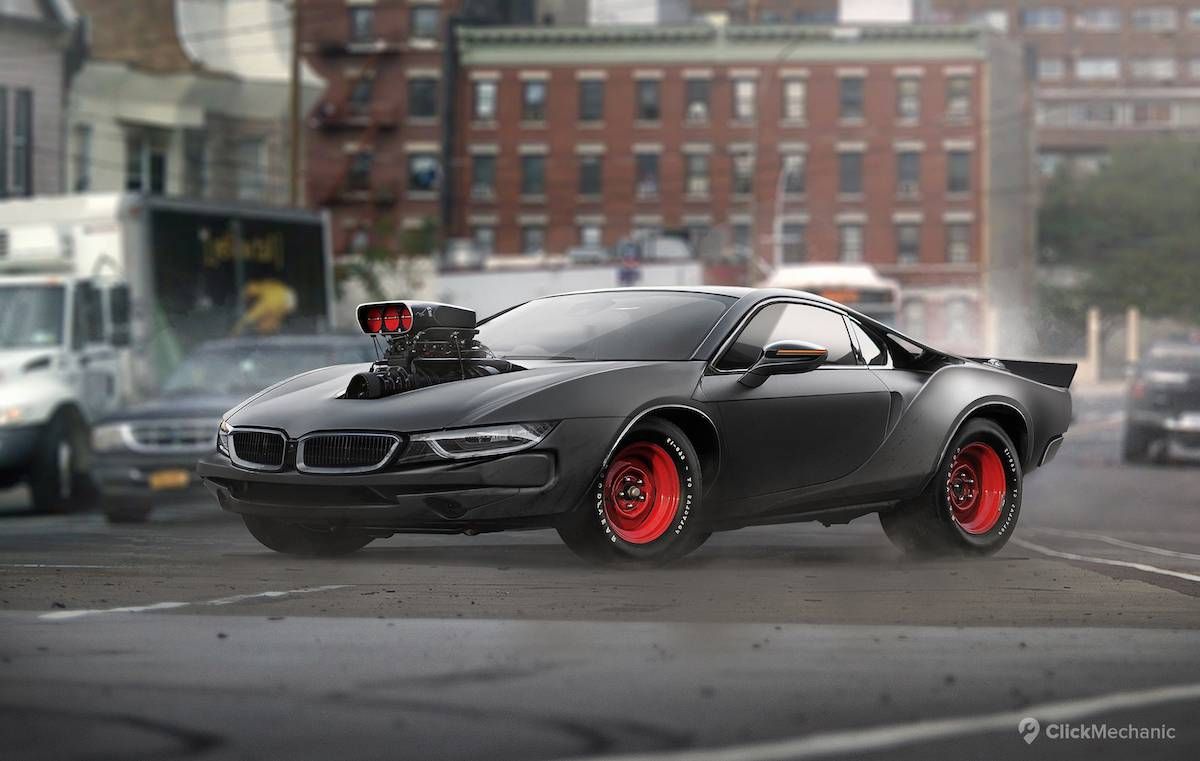 Another classic American pony car, this time combined with a high-tech sports car. The BMW i8 and the 1960's Dodge Charger have nothing in common besides the coupé body style, yet mixing them up doesn't result in horror.
With a blower on the hood and a V8 engine, it's as if the i8 suddenly grew chest hair and wasn't afraid to show it. The mutant vehicle also gets chrome trim on the wheel arches and a NASCAR-style spoiler.
Ford GT & Ford F-150 Raptor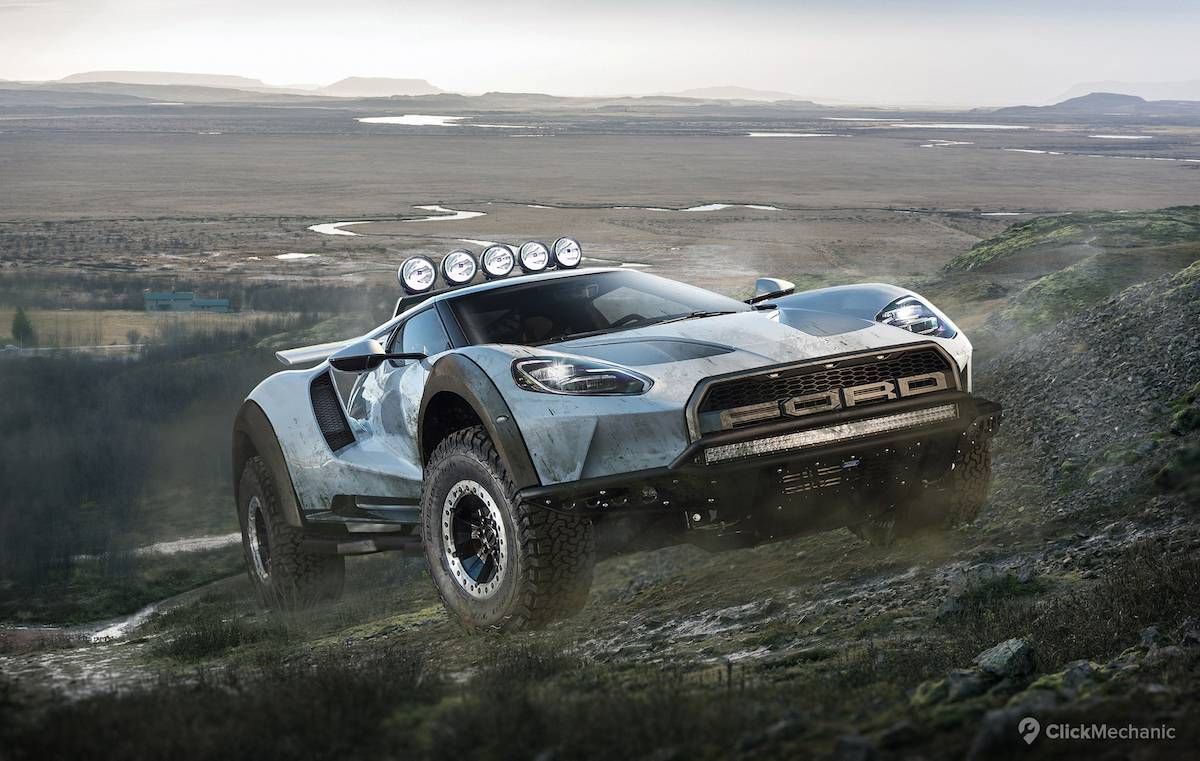 An off-road supercar is something even an automotive giant like Ford lacks in its lineup, but that can quickly change in rendering-land.
How? By mashing up a Ford GT supercar with the F-150 Raptor off-road performance pickup. We don't know about you, but to us the result looks better than expected. The mutant vehicle uses the body of the GT perched atop a Raptor chassis, even gaining side steps and off-road lights in the process. Let us know your verdict in the commentary section.
If we've whetted your appetite for car mashups, we have more of the same right here.