Top 10 cars and concepts shown at IAA 2017 in Frankfurt
Here's Frankfurt's crème de la crème this year
With the second press day underway at IAA 2017 in Frankfurt, we gather the motor show's hottest and most significant attendees.
We've considered appeal, technology, popularity but also a model's status based on how its previous generation performed on the market (and came up with a bonus model in the process).
So, in no order whatsoever, here are this year's highlights taking the catwalk by storm in Frankfurt:
Bucketloads of Formula 1 technology, four electric motors, Mercedes-AMG Petronas' 1.6-liter petrol engine revving to 11,000 rpm, 1,000 hp, four-wheel steering and a 0 to 200 km/h sprint time cleared in under six seconds.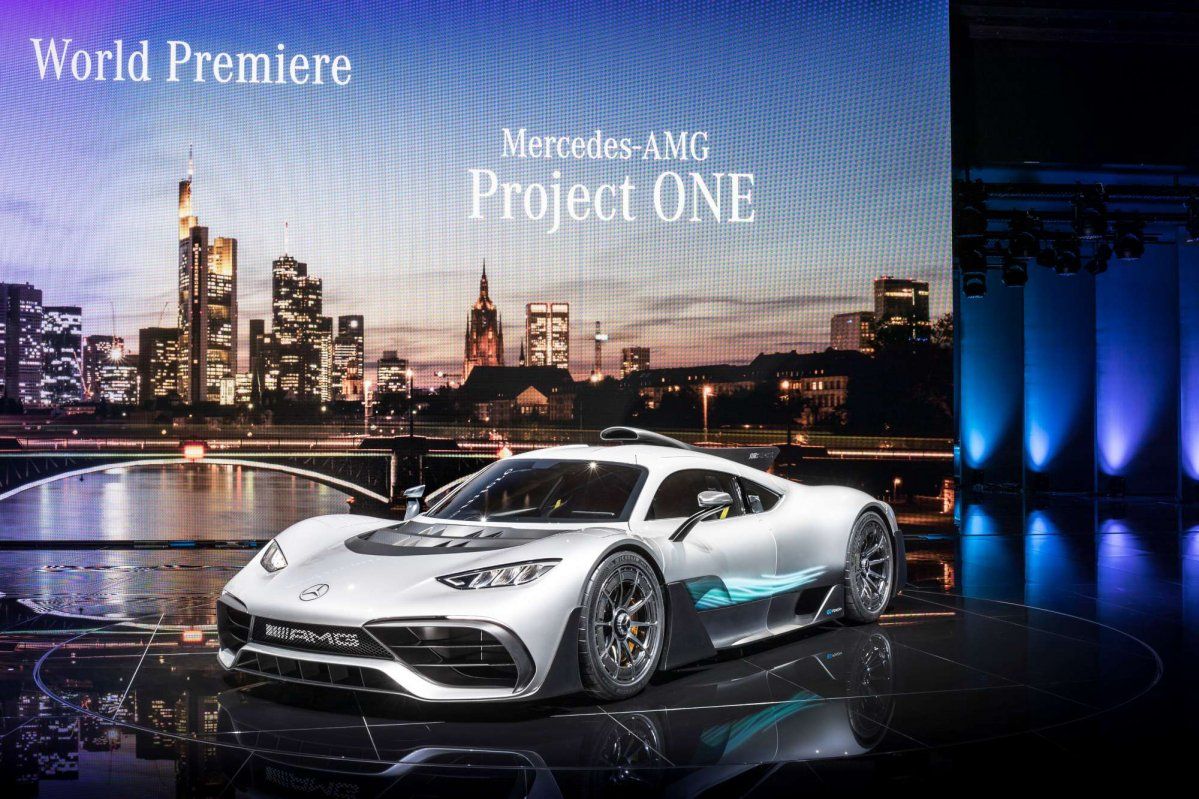 And we're only getting started. The Mercedes-AMG Project One sure looks like a prototype, but it's not. In fact, you can use it to carry groceries back home from the supermarket, provided you can satisfy the €2.272 million ($2.72 million) price tag, according to The Verge.
Dubbed as a Tesla Killer, BMW's i Vision Dynamics took a bow in Frankfurt in the form of a four-door gran coupé slotting between the existing i3 and i8. BMW won't stop here though and trumpets 12 new electric models until 2025.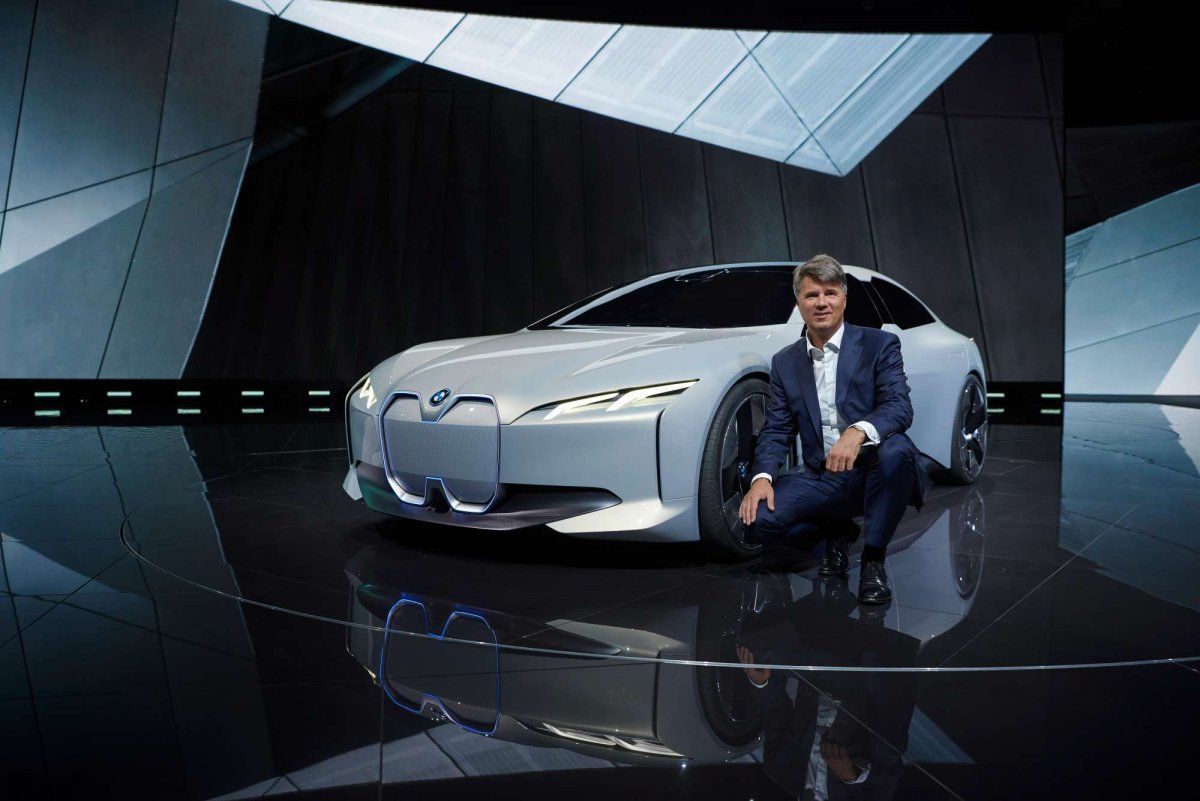 BMW has revealed a maximum range of 600 km (373 miles) – which is 100 km (62 miles) over Tesla's Model S P100D. i Vision Dynamics can also reach 100 km/h (62 mph) from a standstill in four seconds – below P100D's ludicrous 2.7 seconds needed to clear the same interval.
For the right sum of money, being a cool dad is easy these days. Take Audi's latest non-concept contraption shown in Frankfurt: the RS4 Avant.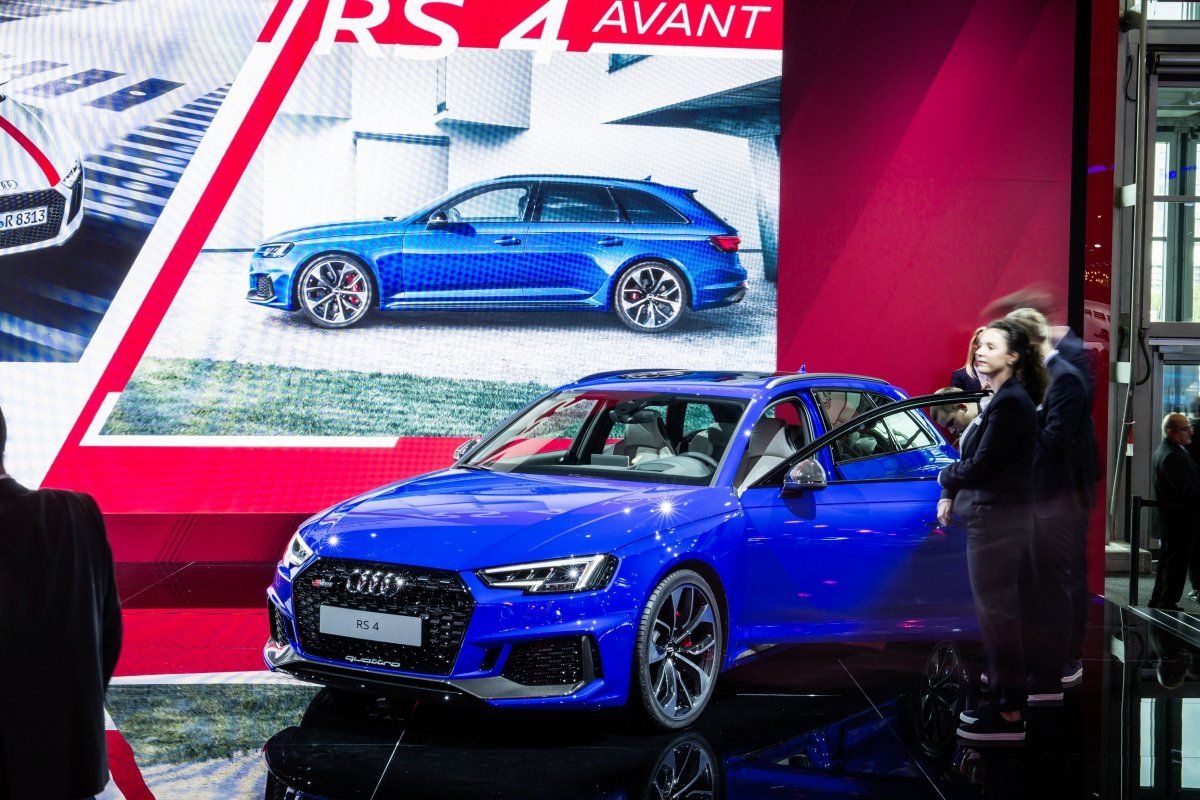 Sure, it starts at just under €80,000 (€79,800 to be more exact) but you get a 2.9-liter twin-turbo TFSI V6 (replacing the n/a V8) and 450 hp plus 600 Nm (442 lb-ft) of torque. Audi's quattro AWD setup is also present, helping you reach 100 km/h (62 mph) in 4.1 seconds. Mind the children in the backseat, though.
We liked Audi's attitude towards the Aicon concept. Instead of pounding its chest with acceleration times, Ingolstadt kept their head down and worked on maximum range – an otherwise logical thing to improve in an all-electric vehicle, be it production model or prototype.
As a result, Aicon entered Frankfurt 2017 confident it can travel between 700 and 800 km (435-497 miles) on a single charge. It also had no pedals, steering wheels or buttons, because shooting for level 5 autonomous driving makes them redundant.
With the SYMBIOZ, Renault says it build a mobile living space. So, call it a living room on wheels if you like, because the French won't mind.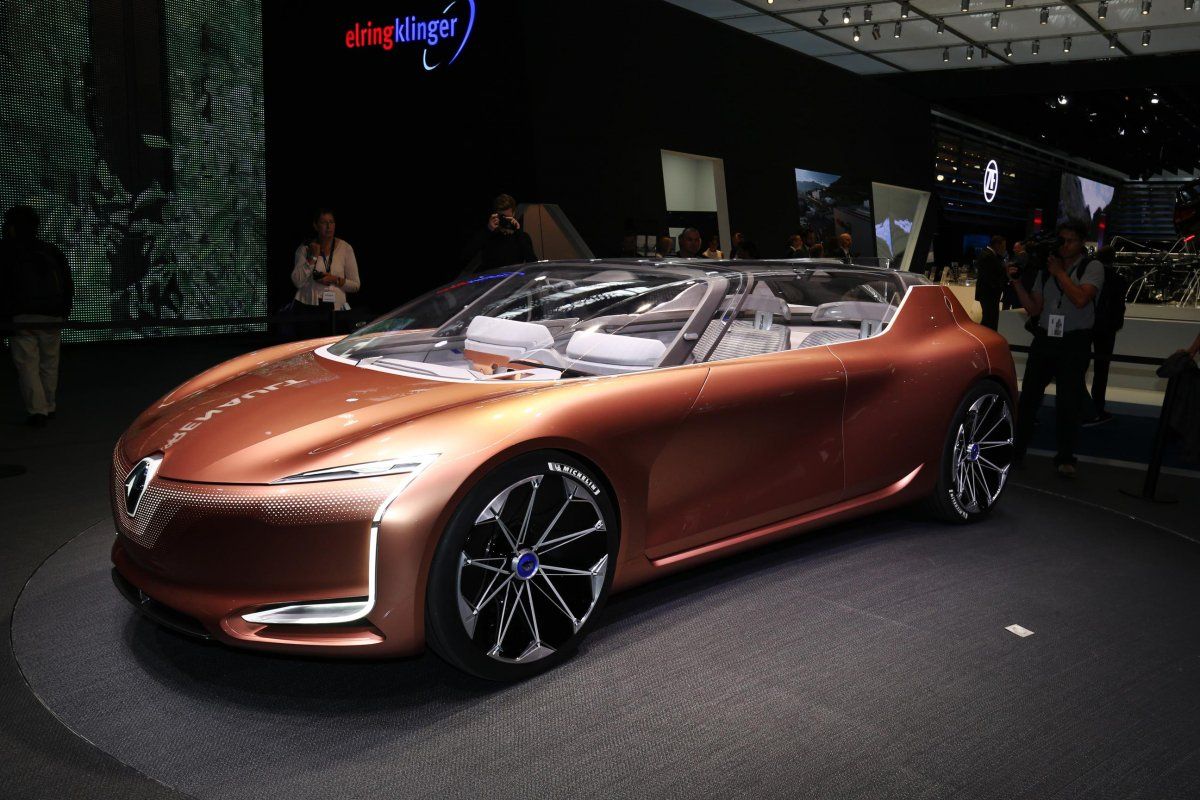 In fact, they even suggest SYMBIOZ can sit nicely under your roof, saving you from that fatiguing IKEA trip because the concept has four rotating seats and a coffee table. Not to mention Renault worked with architects on the interior, so we're wondering if a decent nap is too much to ask from it.
No, this is not the pro_cee'd hatchback built for city streets, but a stunning shooting break-bodied prototype proving, once again, the Kia currently bringing their A-game when it comes to drawing cars inside and out.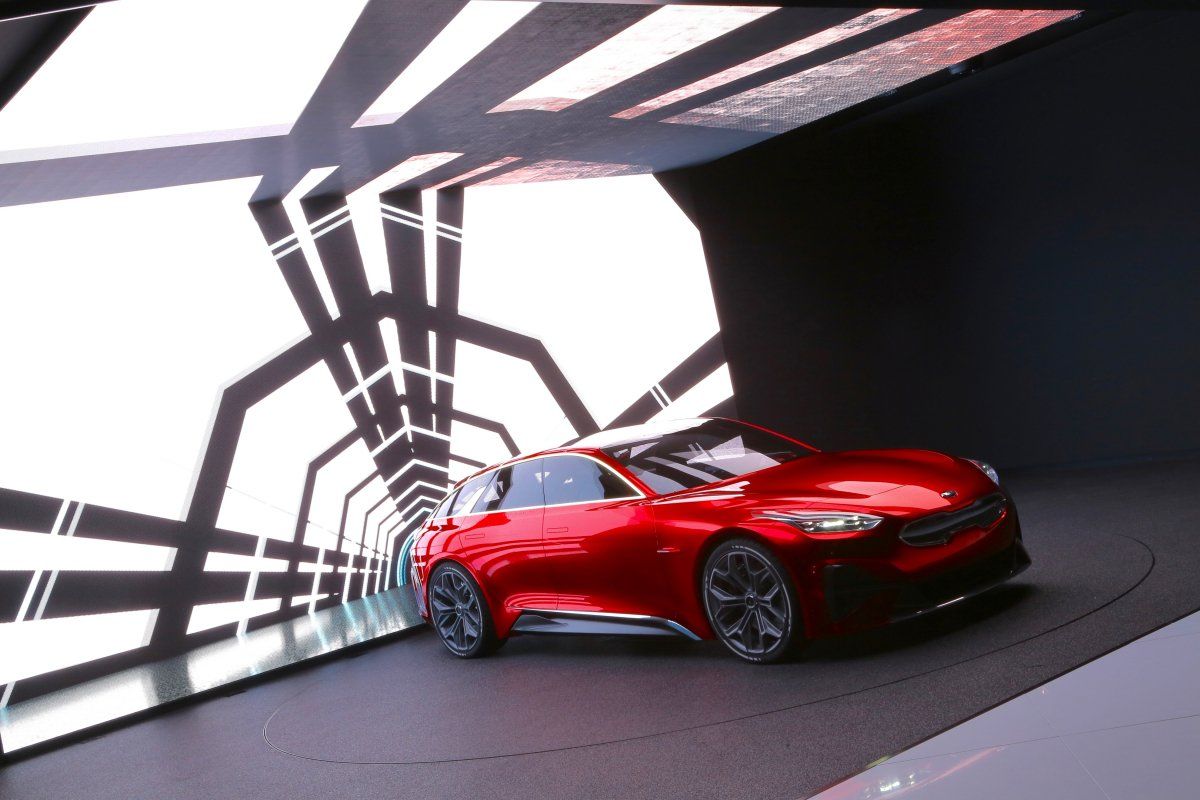 The concept also hints at a potential new member of the cee'd family and, oh, here's a fun fact: it was designed right there in Frankfurt, at Kia's European design center. And we absolutely love the Koreans for dropping the doltish punctuation.
Honda's funky showcar in Frankfurt looks like a lot of other cars but it doesn't lack a unique personality and straightforward name. It's also shorter than the nippy Jazz.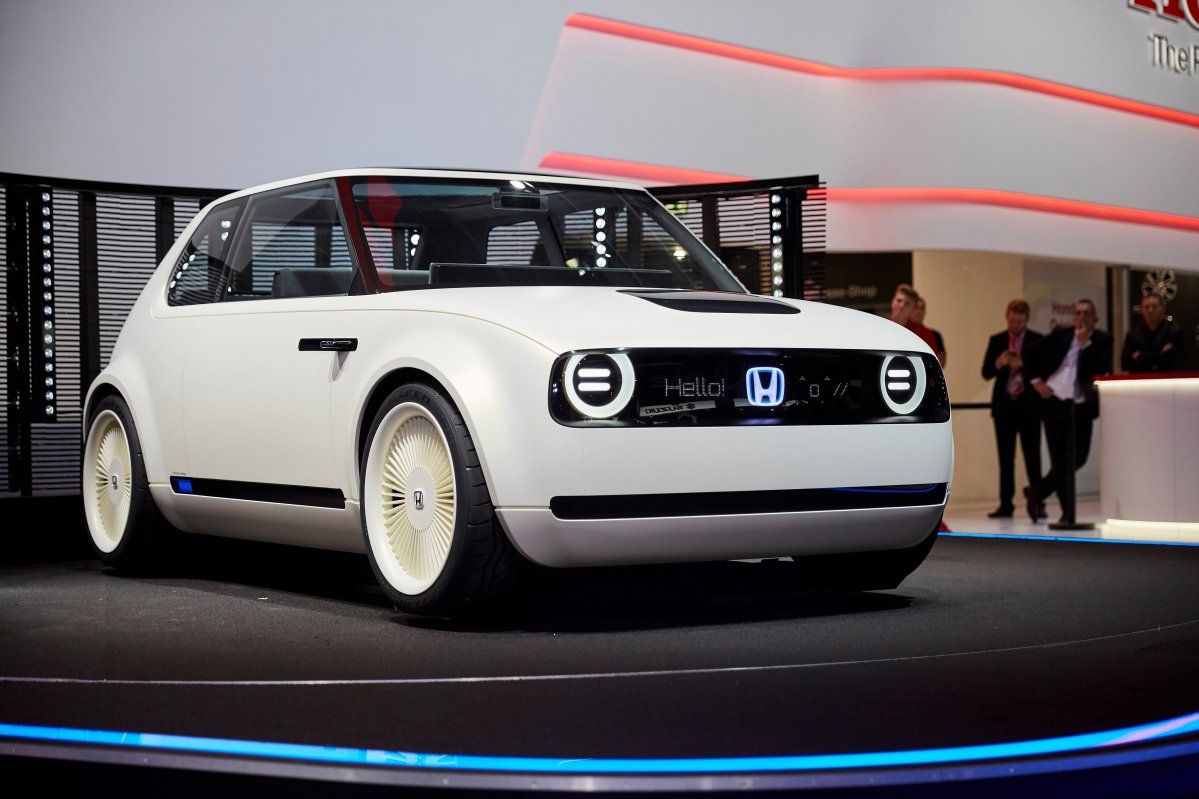 But the best thing about it: a street version is coming in 2019. Too bad Honda didn't mention any powertrain specifics, although the Japanese promise some level of sporty driving.
Old school is still the best school and boy, Porsche's 911 GT3 with Touring Package has plenty of it.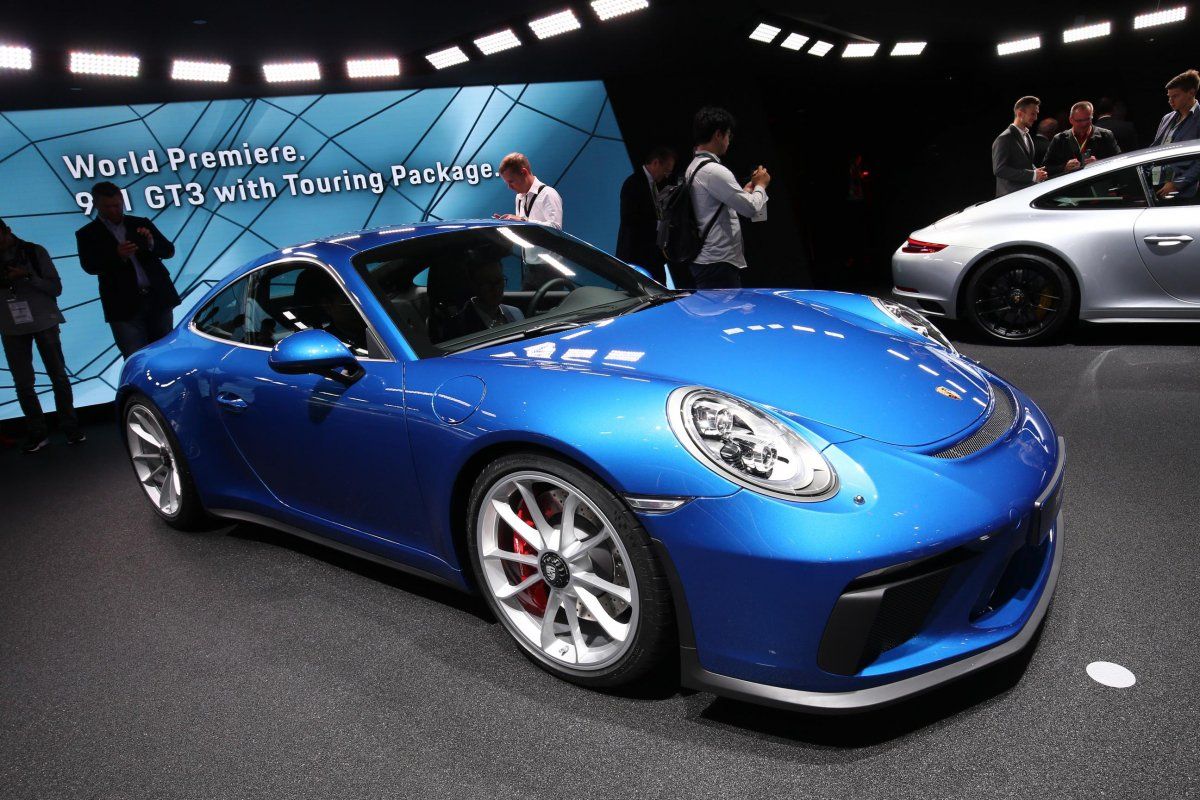 500 hp, a flat-six howler revving to 9,000 rpm from behind the driver, manual gearbox and lower price tag than the purist heaven that is the 911 R, at "just" €152,416. Money-saver, right?
Isn't the new BMW M5 a cool car? Well, of course it is, and we're not saying that because of the 4.4-liter 592-hp, 750-Nm bi-turbo V8 (ok, we are). But it's also the first M5 to feature all-wheel drive - die-hard bimmerists, do not despair just yet.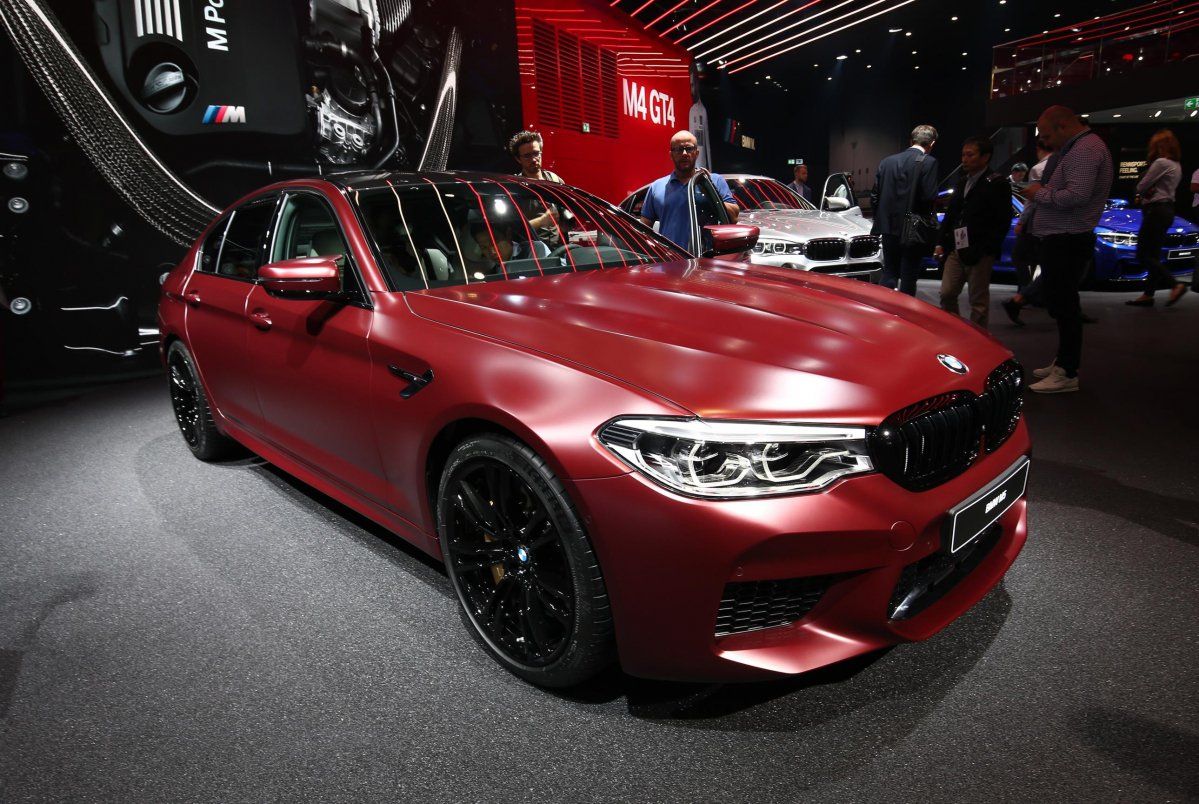 Courtesy of the M xDrive setup, it can vary the amount of power and torque between to the front and rear wheels and, therefore, powersliiiiide. We heard the Mercedes-AMG E 63 S is shuddering already.
In need of a hardcore off-roader with grunt and comfort aplenty? JLR Special Vehicle Operations might provide your fix in the shape of the most powerful Discovery you can buy.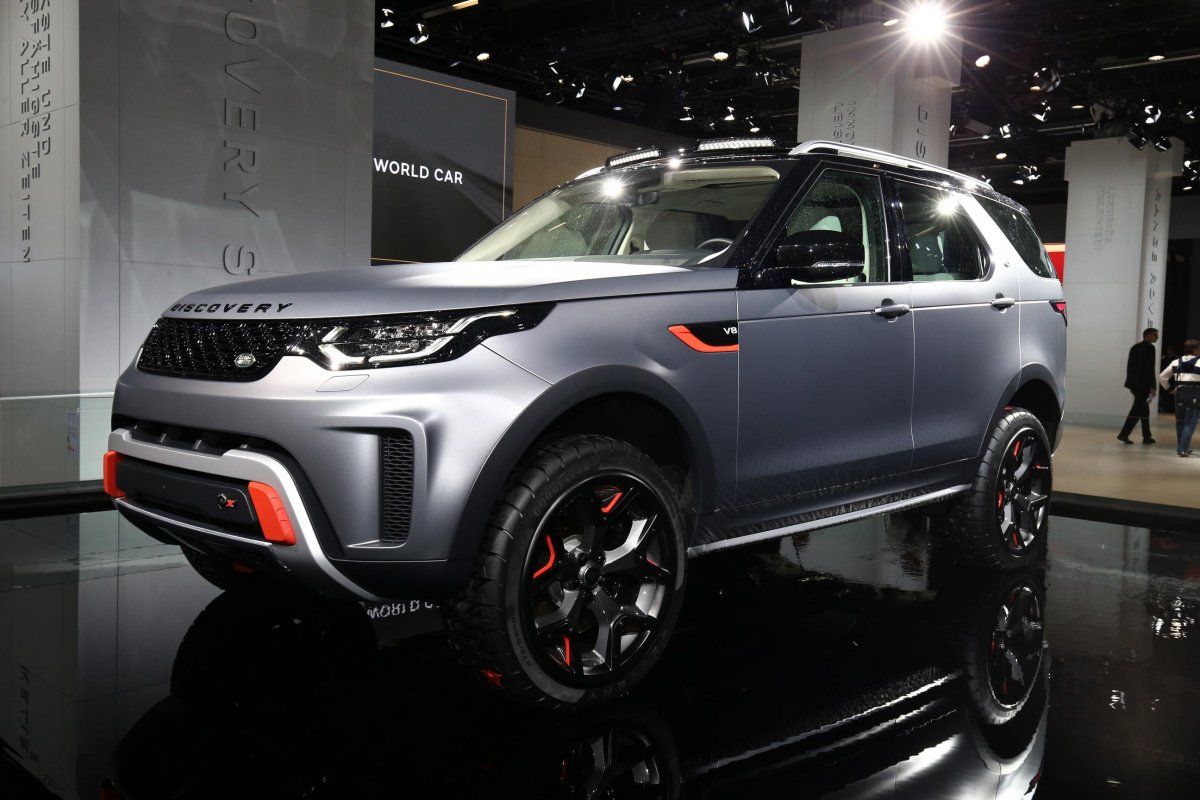 Underneath its metal sheets beats SVO's supercharged 525-hp V8 heart while your safety falls in the hands of a plethora of assistance features. Looks ready to climb some rocks from where we're standing, don't you think?
Bonus car and most improved: Dacia Duster
We know, this was supposed to be a top 10 article but since Dacia used Frankfurt as a launching ramp for the new Duster, our attention soared. The Romanian carmaker has a long list of novelties for the second-generation of its affordable hit (grabbing sales headlines in the UK, but not only there).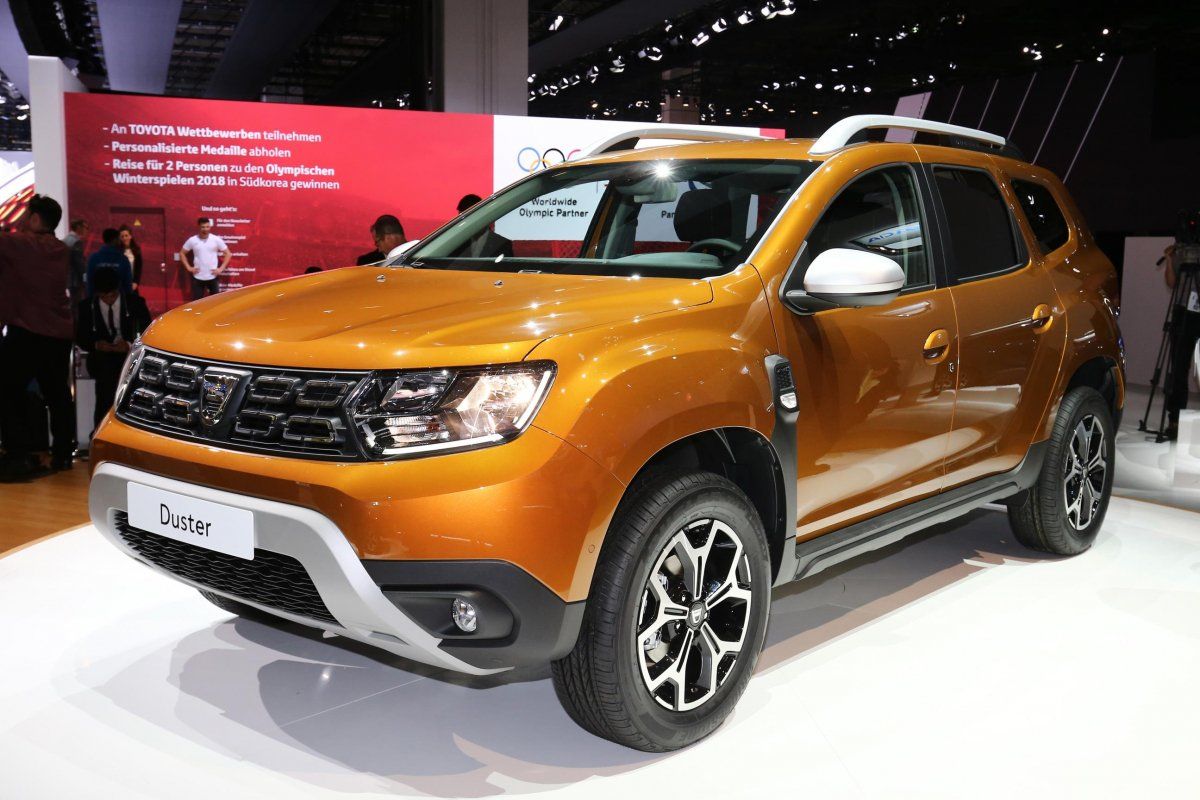 There's a comprehensive piece dissecting the new 2017 Dacia Duster we advise you to have look at before jumping to conclusions, but all (bad and good) things considered, the new Duster looks like a winner.