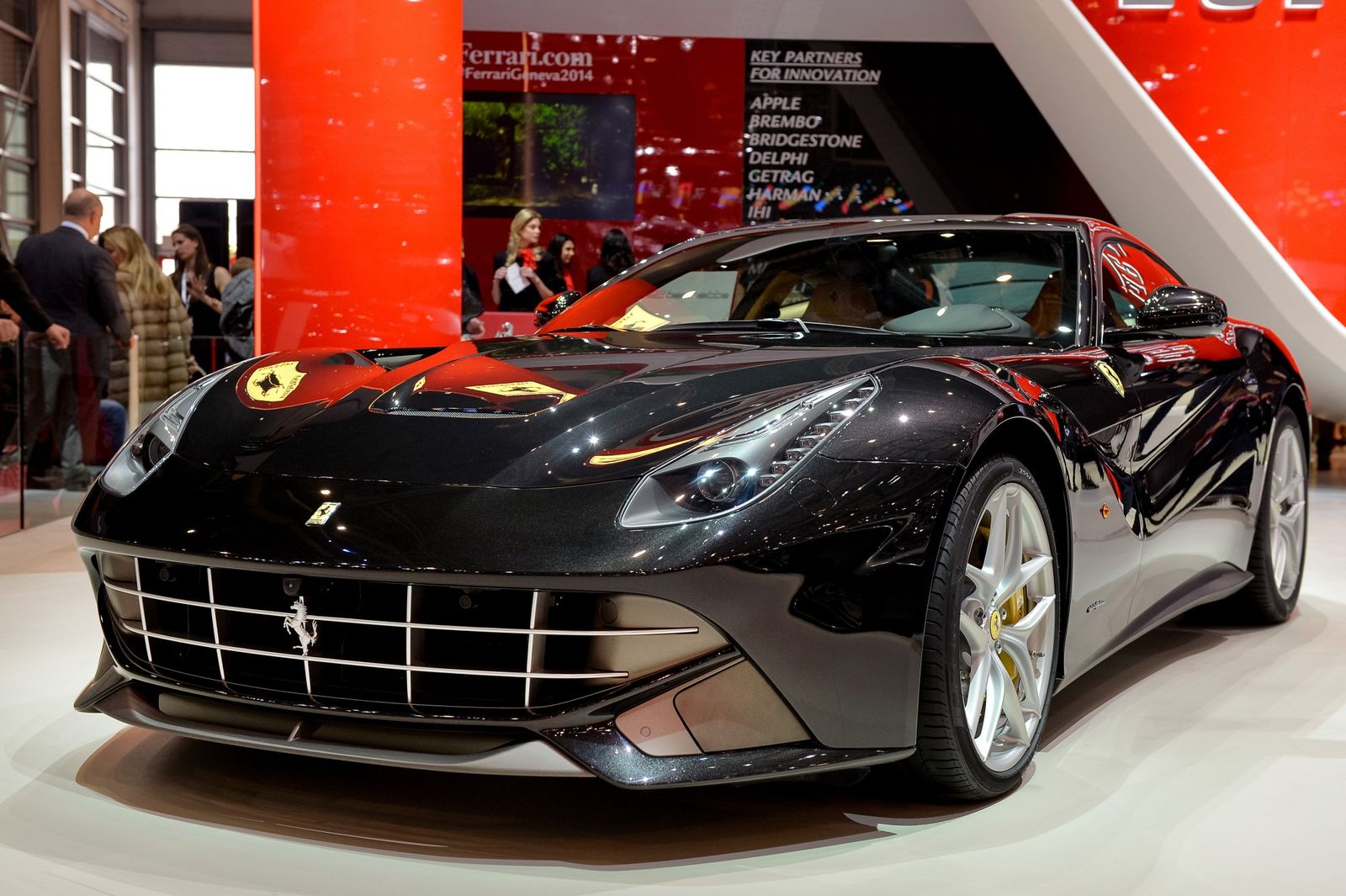 The F12 Berlinetta was the most powerful Ferrari you could buy up until they launched the LaFerrari hybrid hypercar. It basically packs the mid-engined flagship's 6.3-liter V12 engine, but without the electric aid, and it's also smaller and lighter than its predecessor, the highly regarded 599 GTB
---
PROS & CONS
Pros
Strong Points
Exhilarating Engine With Great Sound
Brilliant Handling
Gives Driver And Passengers A Real Sense Of Occasion
Recommended Versions
---
Cons
Weak Points
The Overly-Complicated Multifunction Steering Wheel Ferrari Is Using These Days
The Interior Appears To Have Been Lifted Straight From The Ff
It's Not A Soft Gt Car For Cruising And You Always Need To Select The Softest Suspension Setting Before Setting Off
Stay Away From
Brash Colors Could Hurt Resale Value
---
Attention
Known Problems & Recalls
June 2015 Airbag-Related Recall
---
CAR DETAILS
Drive
Powertrain
Calling a car's engine "its heart" is way beyond cliché these days, but if there's just one car that warrants such a metaphor, that car is the F12. The 6.3-liter twelve-cylinder unit dominates the experience not only in an audible manner but also through the colossal 740 PS it provides.
It also comes with a dual-clutch gearbox, one piece of tech that really sets it apart from its predecessor, the 599, which had an automated manual setup that could neither match its replacement for smoothness or swiftness of shifting.
Ferrari says it hits sixty in a shade over three seconds, and we believe them, and it's geared for a top speed nudging 340 km/h or 211 mph.
Handling
The F12 has excellent handling characteristics. Credit for this goes in part to the chassis, in part to the massive carbon-ceramic brake disks and lastly the plethora of electronic aids it comes with; Ferrari seems to reign supreme in the world of customizable, non-intrusive driver aids.
Resorting to another automotive cliché, the F12 is able to compliment the novice but also reward the hardened driver too. This is achieved in part thanks to the generally predictable and grippy chassis plus the aforementioned masterfully executed electronics that are nicely integrated into the driving experience.
Safety
The F12 is defined by the intrinsic relationship between its mechanical bits and clever electronics. This, aside from offering a typically-Ferrari driving experience, brings forth serious safety credentials too.
No, Ferrari hasn't lent any F12s to Euro NCAP for testing, but with its super strong aluminum spaceframe construction (one that's made out of no fewer than 12 different alloys), four standard airbags and the high-tech electronics it can definitely be called safe; the brakes are a standout feature too as they feel race car powerful.
---
Interior
Comfort
Crossing continents is not the F12's strong suit, as it's not really designed with a cosseting character in mind. You can soften the dampers via a dedicated button (located where else but on the steering wheel) and if you don't only drive on autobahns then chances are you will get intimately acquainted with said button (you may feel the need to press it before every journey, especially when you don't plan to be on it).
Quality
Ferrari build and materials quality has been improving over the years, and the F12 is testament to how far they've come. Sure, the ergonomics are a bit all over the place, but aside from the complicated steering wheel, everything else is fairly logically laid out around the cabin.
Practicality
The F12 is far more practical than you would expect a supercar to be. There are enough cubby spaces throughout the cabin to lose plenty of your possessions in, and the trunk is also quite generous for such a vehicle.
Actual load volume for the car is 320 liters (11.3 ft³) which can be extended to 500 liters (17.7 ft³) through lowering a dividing panel. That's as much as a generously-sized sedan.
Infotainment
Being pegged as a luxurious a GT car, the F12 not only has the touchscreen interface, but you can also specify a monochrome LCD screen for the passenger to see the car's speed, revs and gear.
As of late, all new Ferraris come Apple Car Play-enabled which can completely replace the factory setup it comes with; you can use Ferrari's own system, which isn't the worst, but you're better off just connecting your phone.
---
Budget
Efficiency
You don't buy the FF because it's frugal – it is the exact opposite of that. Sure, having switched to direct injection and through the use of more advanced variable valve timing makes it a claimed 30 percent more efficient than its predecessor (the 612 Scaglietti), yet even so it can only manage an official 15.4 l/100km… so probably much less if you drive it in a vigorous fashion.
Equipment
Aside from the aforementioned passenger scaring screen, the equipment list for the FF is not extraordinary. Being a Ferrari, you can customize minute interior details like the color of the stitching, and if you have a bottomless pit for a bank account you'll gain an understanding of the term "bespoke interior."
Acquisition
Starting at just under $300,000 with no extras, the FF is not a purchase dictated by logic. Options may add as much as 20 percent on top of that, so you need to really like the car to take the leap.
It can definitely be used as a daily driver, if you can take the fuel bills, and as it's practical enough to justify itself. You could probably even take it to IKEA, fold the rear seats and carry flat-pack furniture, or on a trip to the gardening apparel store.
It will obviously make you a star wherever you go and (especially) park, especially if it's a Swiss mountain resort during a sever snow storm while carrying a roof rack.