The most important cars from Frankfurt Motor Show 2017 are here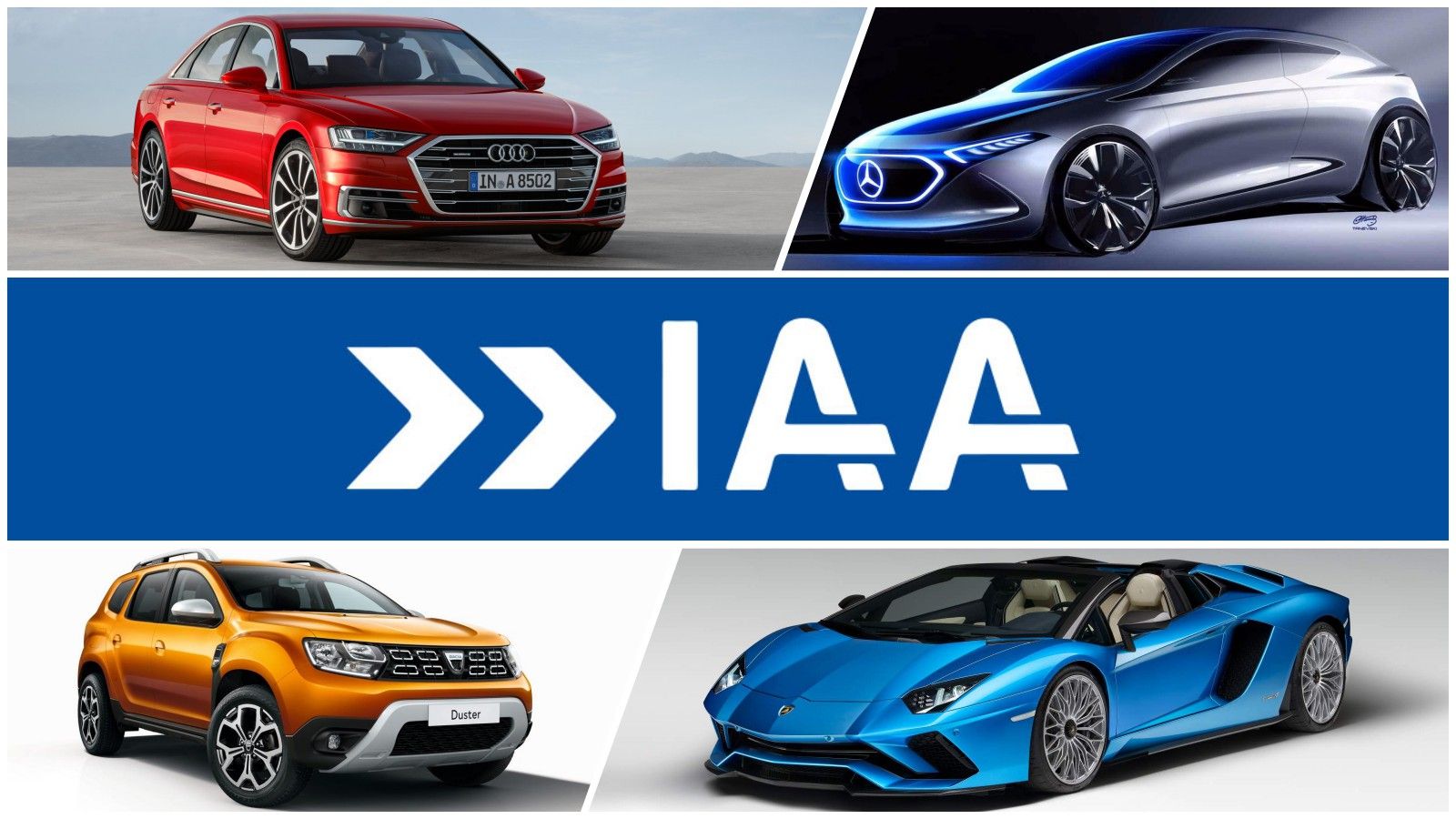 Although a handful of carmakers announced they won't be attending this year's Frankfurt Motor Show, we're looking at some packed stands as those brands that decided to attend the event have done their homework.
Without further ado, here's all you need to know about every model and concept taking the stage in Frankfurt between 14 and 24 September. 12 and 13 September are press days.
The new A7 is the second Audi model to inherit Ingolstadt's new design language as previewed by the Prologue concept, after the A8 flagship.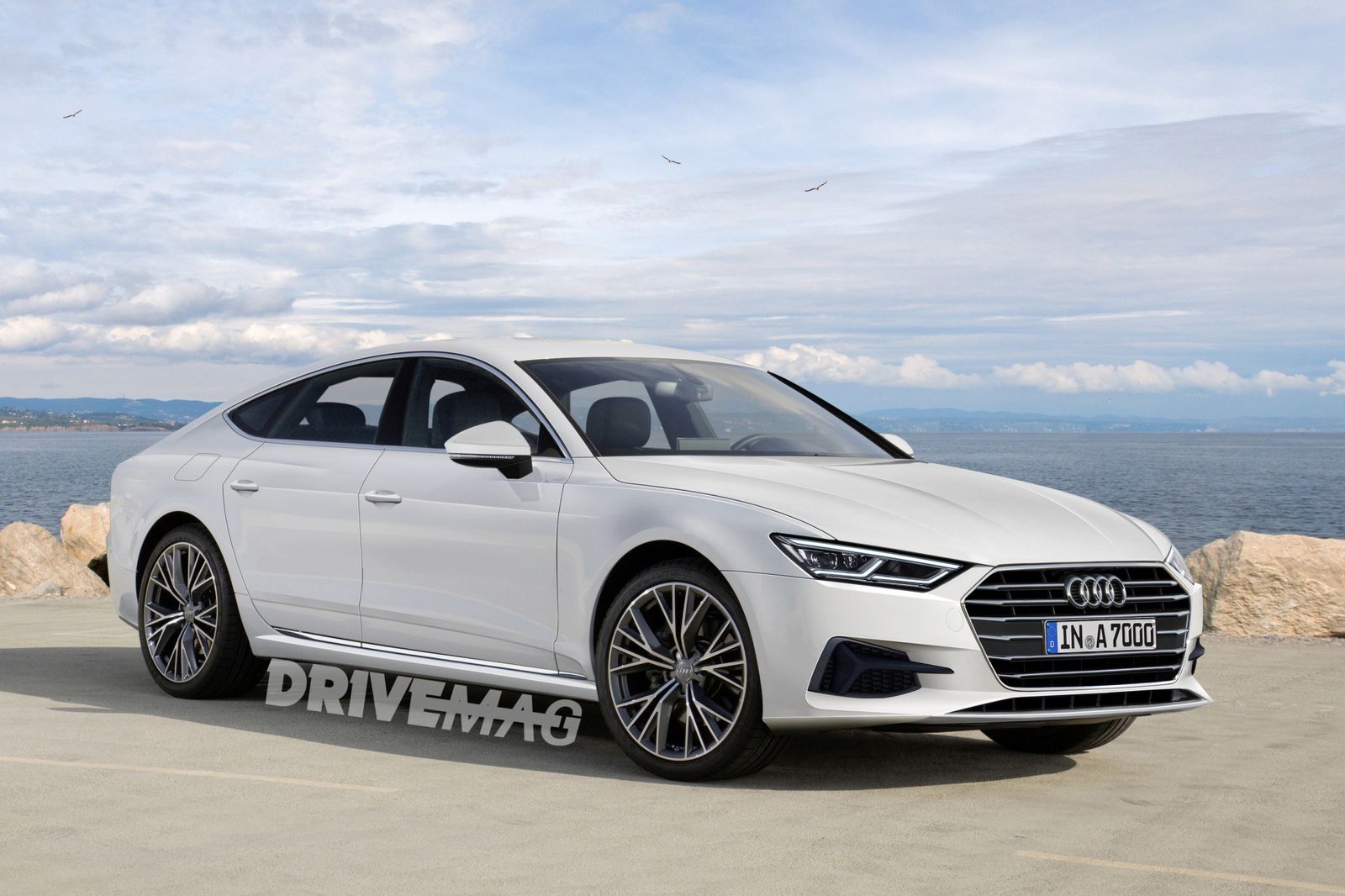 Rumors say the new A7 will sit on the brand's MLB evo architecture and get the second-generation Audi Virtual Cockpit that found its way inside the new A8. S7 and RS7 models could show up in 2019.
Audi is one of the first carmakers to lead the launches pack with the Aicon prototype, a four-door 2+2 seater in the carmaker's own words. It's a concept that shows how an autonomous electric car from Audi might look in 2021. You know, like four years from now.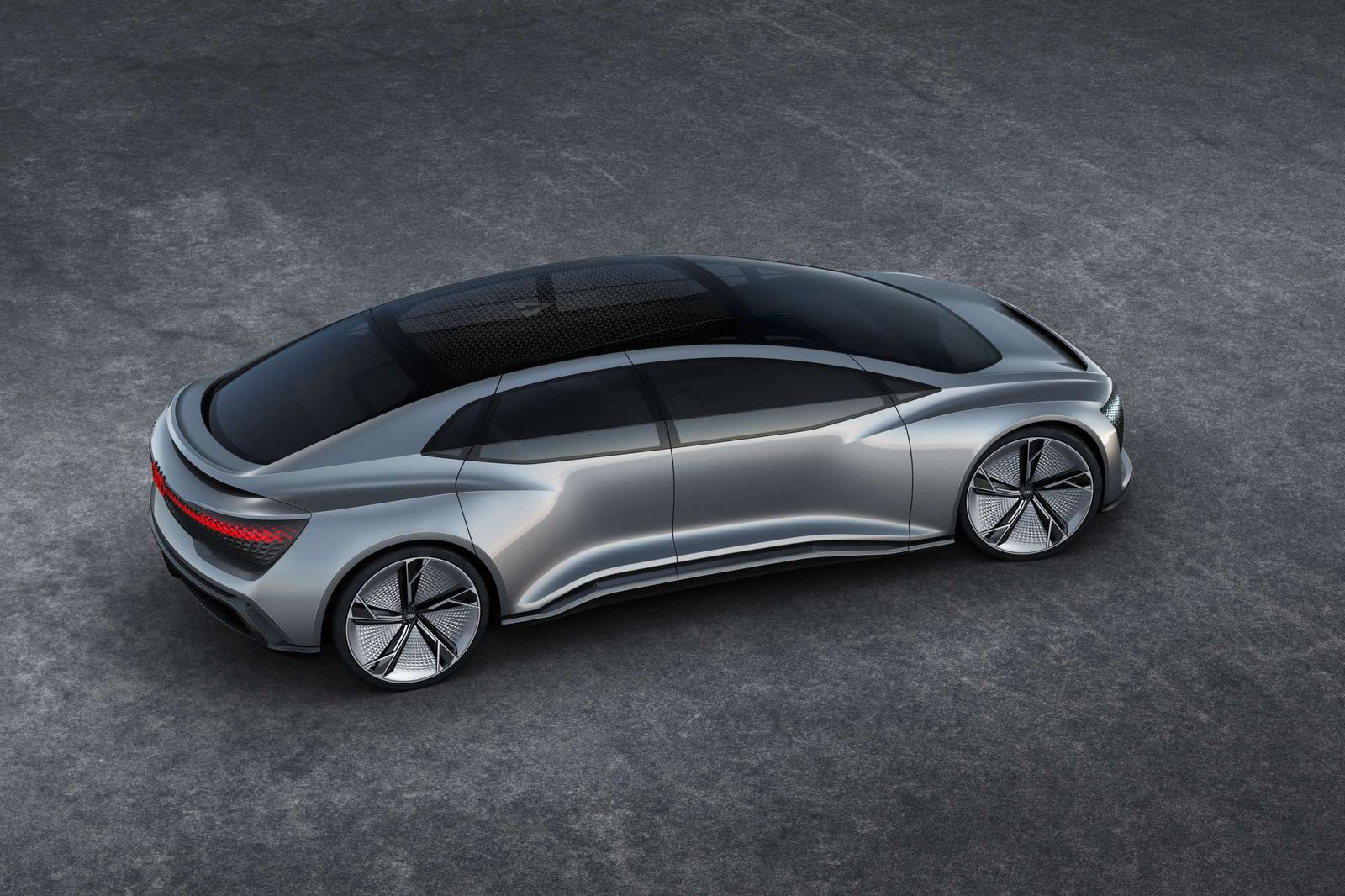 Four electric motors produce 260 kW and 550 Nm (405.7 lb-ft) of torque. Each motor spins one wheel, and Audi says it overlooked maximum acceleration to focus on maximum efficiency and range. Now, that's what we'd like to hear more from other automakers!
Yes, the new Audi A8 is already out and about on the internet having debuted in July at the Audi Summit in Barcelona.
And while there's nothing to surprise us when it comes to spec sheets, it's the A8's first appearance at a major automotive event. Not to mention both the interior and the amount of technology Audi poured inside are worth a look or two.
the fourth-generation RS 4 Avant ditches the naturally-aspirated V8 engine for a 2.9-liter TFSI twin-turbo V6 engine that makes 450 hp (331 kW) and 600 Nm (442 lb-ft) of torque from 1,900 to 5,000 rpm. Despite the loss of high-revving V8 drama, the new engine offers 170 Nm (125 lb-ft) more torque.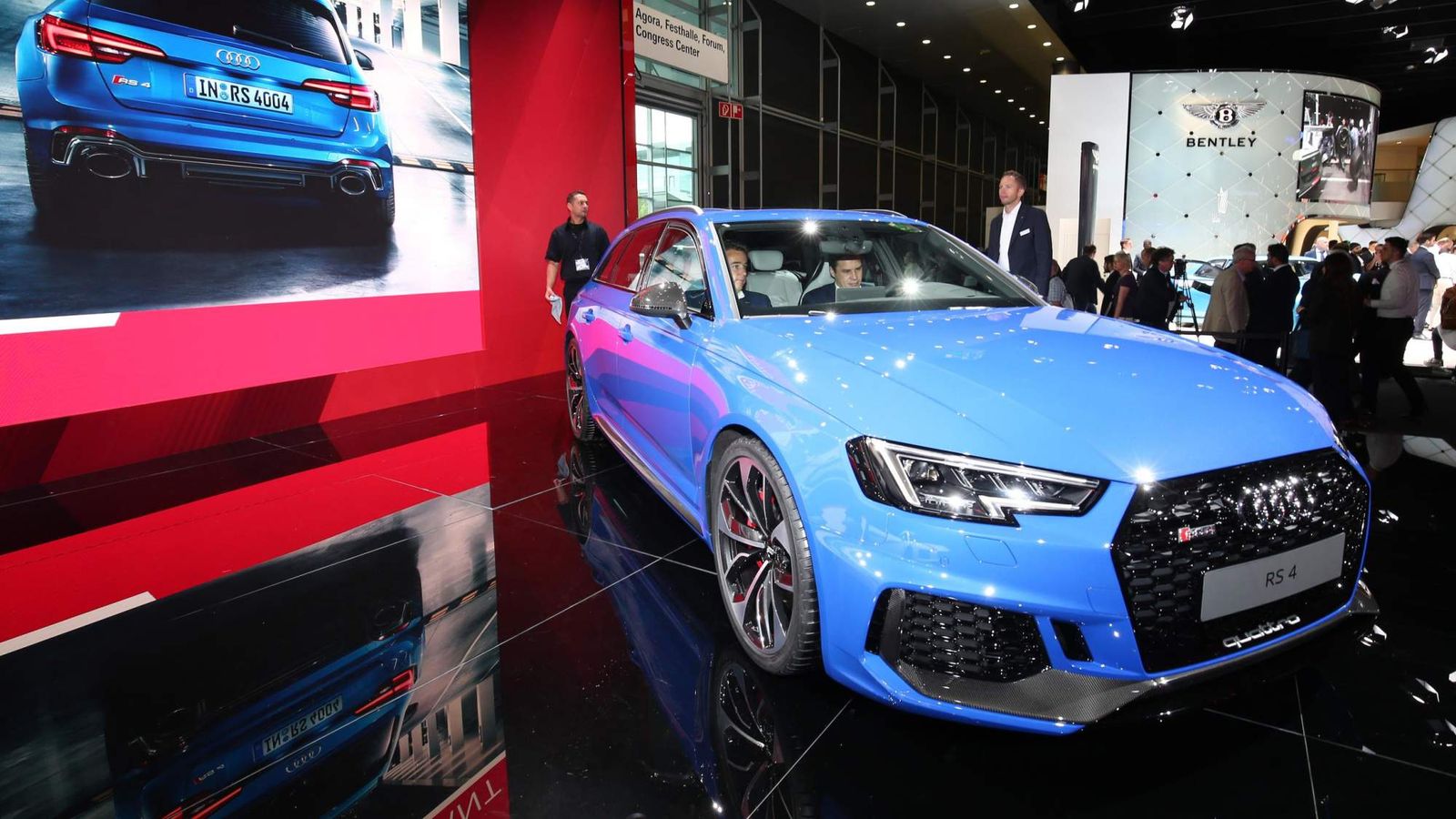 Visually derived from the EXP 10 Speed 6 concept, Bentley's new Continental GT comes at the grand tourers party with aluminum panels and a mix of the same material and steel for its core, thus adding more stiffness and shedding kilos off its waist.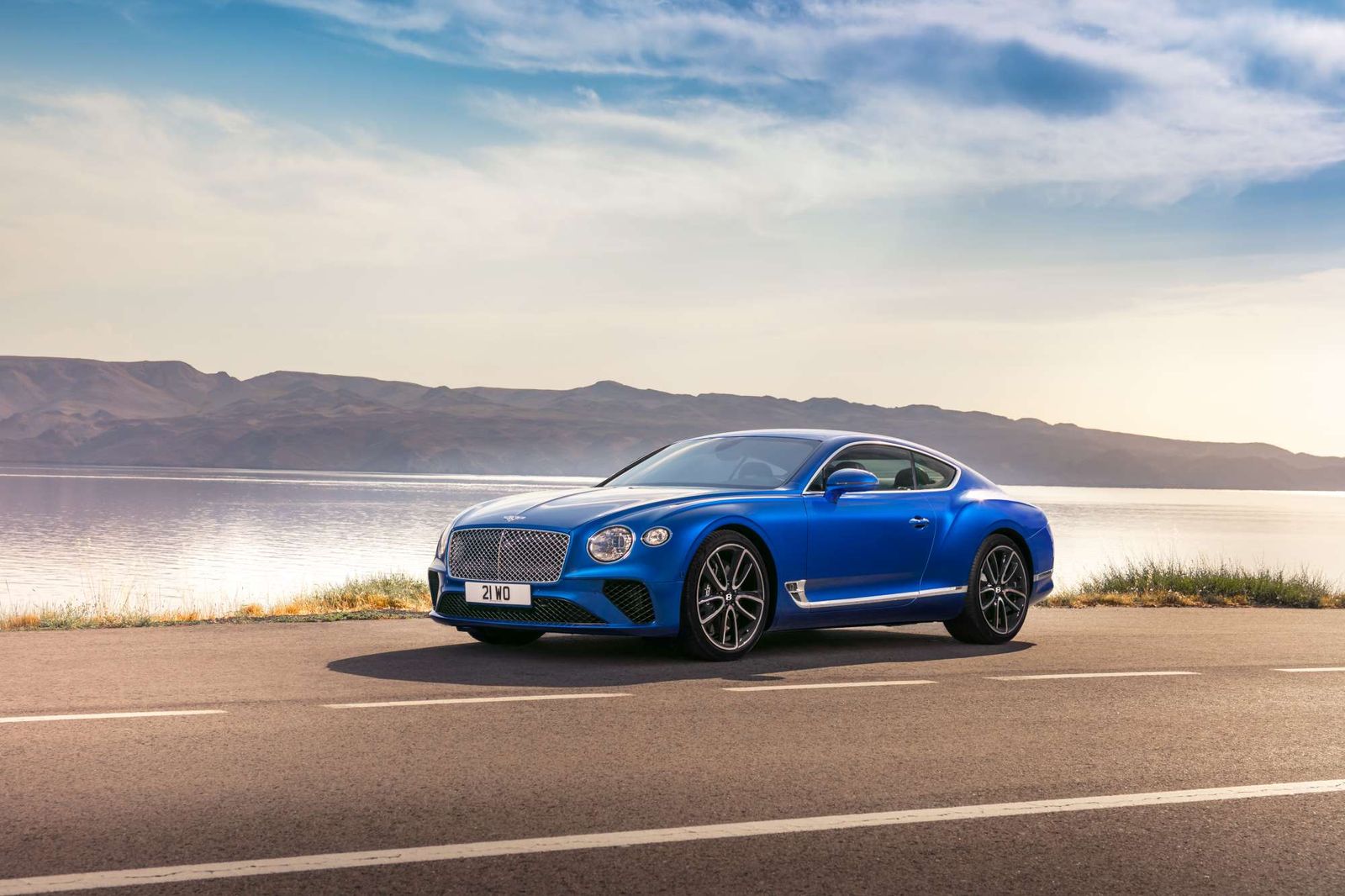 Engine-wise, the new Conti GT relies on the same six-liter W12 used by Bentley's Bentayga SUV. Power outputs stands at 626 hp and 900 Nm (664 lb-ft) of torque, while Bentley made sure spectacular is a proper adjective for the 2018 Continental GT.
With 6 Series GT BMW invented a new name in the hope what it will wash away the slow sales recorded by the unpopular 5 Series GT.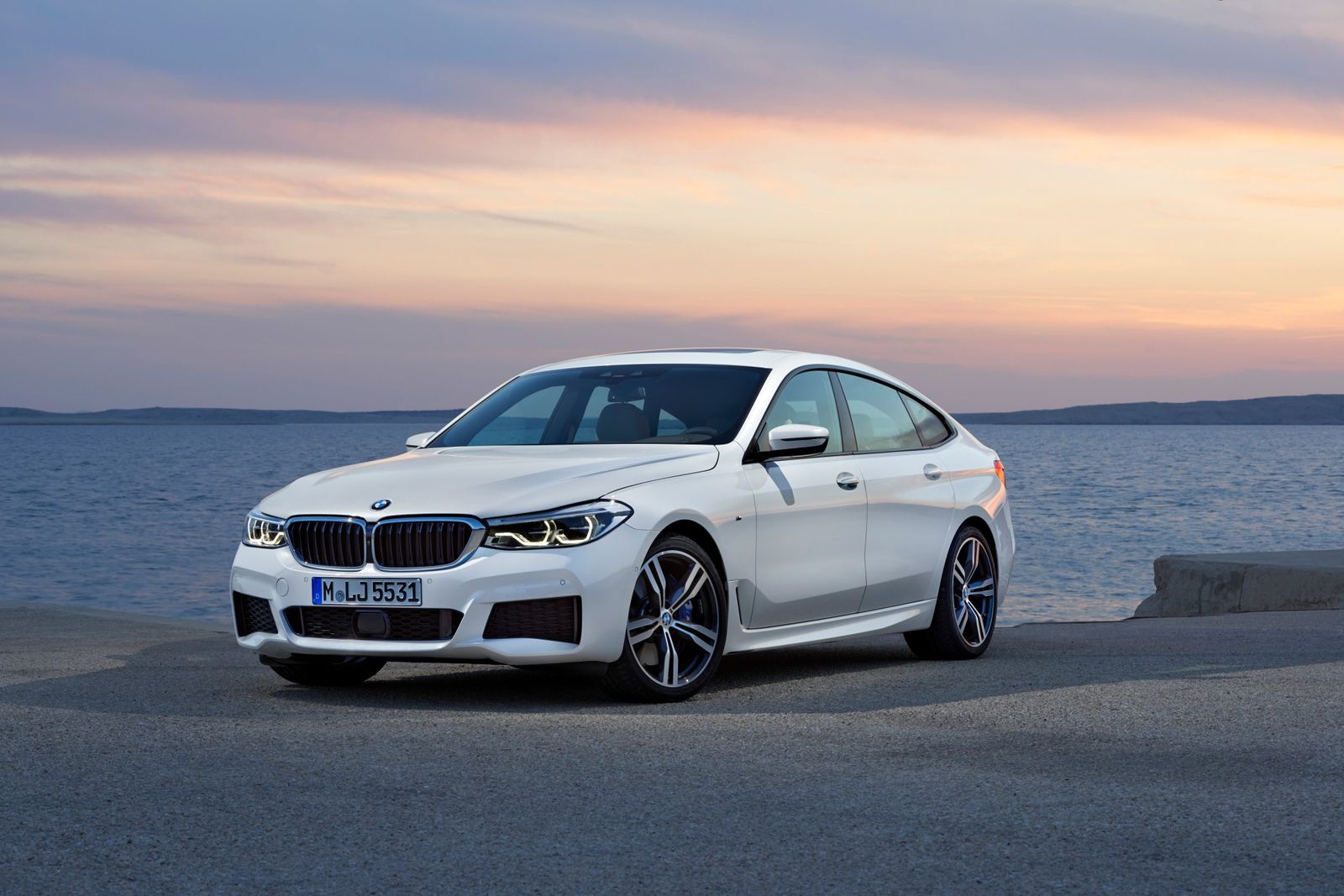 Lighter, leaner and better looking – says BMW – the new 6 Series Gran Turismo has 610 liters of cargo space (110 liters over its predecessor), adaptive suspension and a 10.25-inch iDrive infotainment system. Three engines are available for now, splitting the range between the 630i GT, 640i GT and 630d GT.
Dubbed as an electric hot hatch, BMW's i3S features a wider track, lowered suspension, styling tweaks and better dynamics.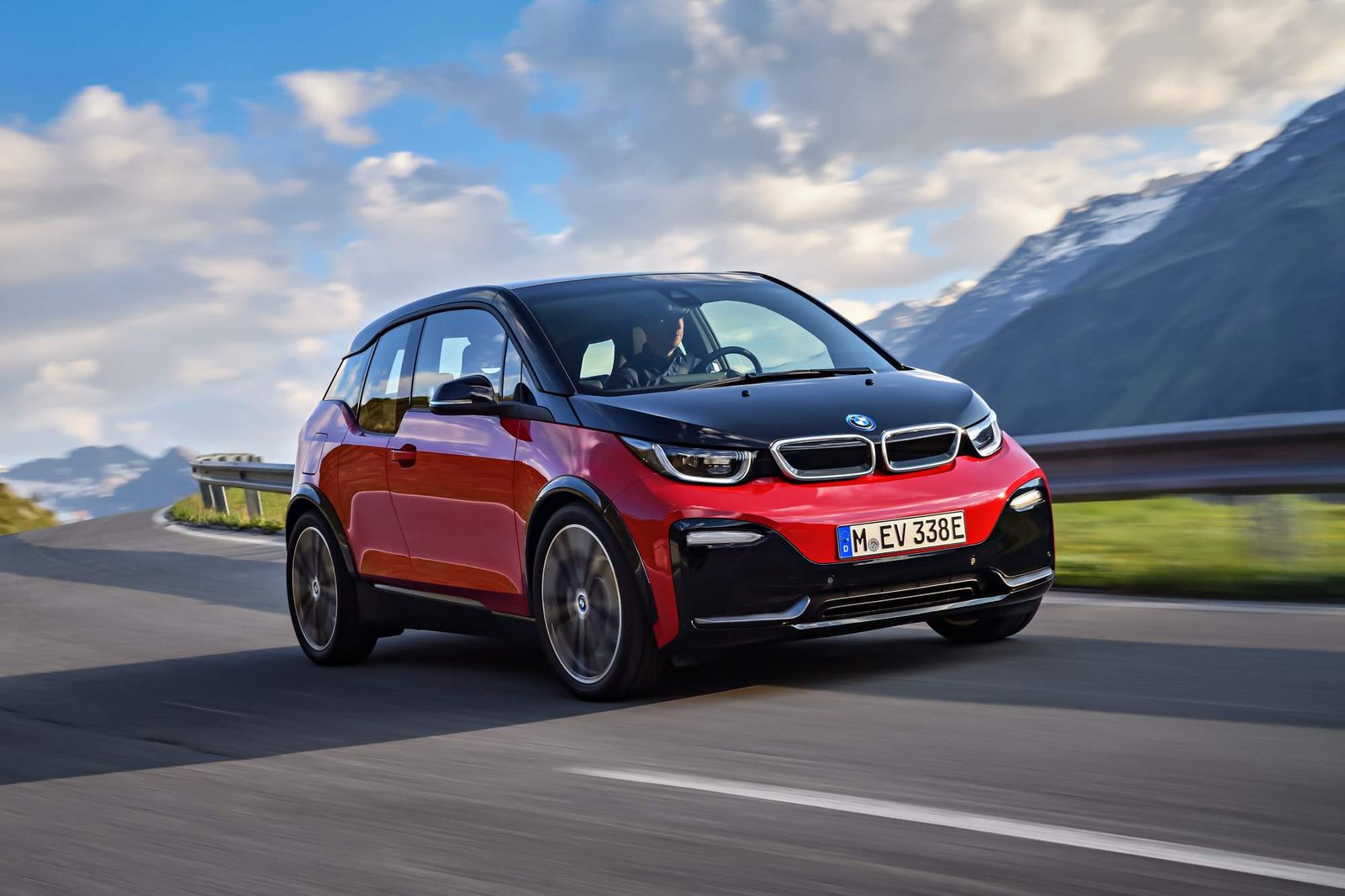 The 33 kW/h battery pack feeds an electric motor that makes 135 kW (184 hp) and 270 Nm (199 lb-ft) of a twist. BMW's literature says the i3S can go for 280 km (174 miles) on a full charge based on NEDC data or between 235 and 245 km (162 to 152 miles) in the WLTP cycle.
Ruling over the BMW stand in Frankfurt will no doubt be the go-very-fast 2018 M5. The ultra-teased performance sedan might be all over the internet, but we're yet to see it in the metal.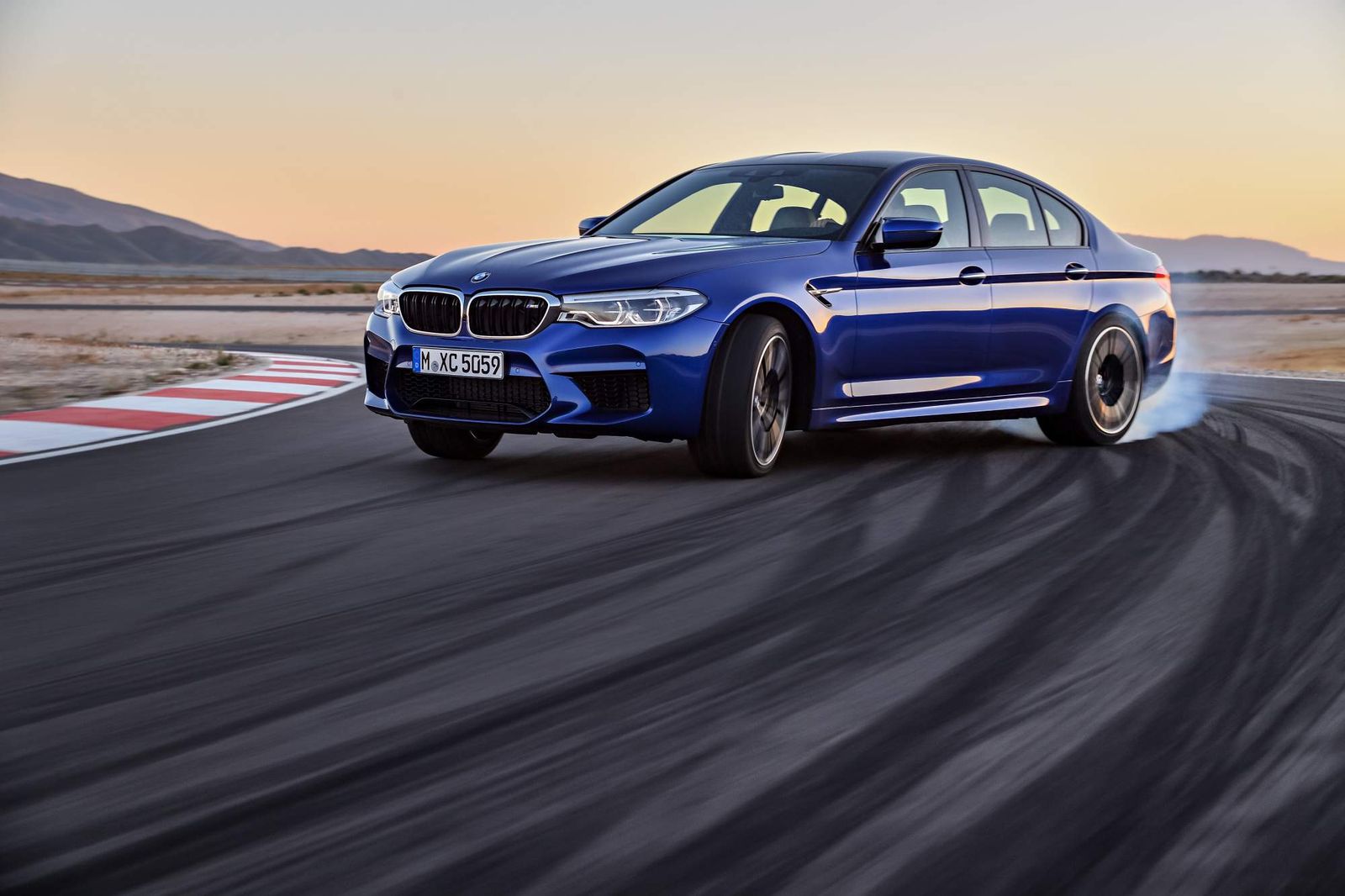 Not that you didn't know it by now, but the F90 is the first BMW M5 to feature all-wheel drive. However, fret not, as BMW M engineers made possible the switch to RWD, you know, for powersliding purposes. Under the hood rests a 4.4-liter biturbo V8 making 592 hp and 750 Nm (553 lb-ft) of torque.
Officially called the BMW Concept X7 iPerformance, BMW's idea of a full-size SUV wears a ginormous kidney grille flanked lower down its face by massive air intakes and promises seating capacity for seven passengers.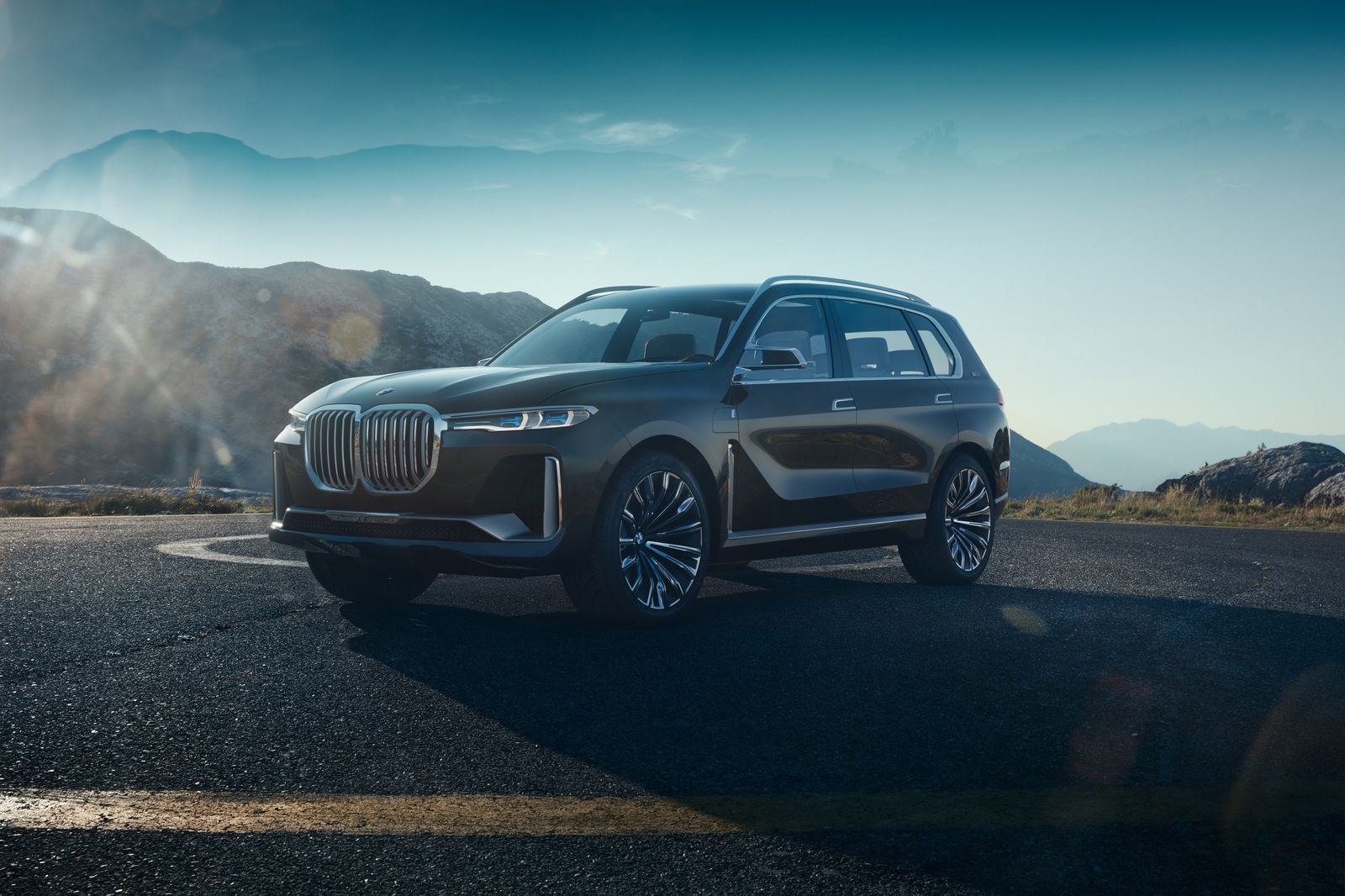 The iPerformance badge suggests Munich fitted the Concept X7 with a hybrid powertrain, which will also be carried over to the production version in a year or two.
The open-top BMW i8 has been confirmed for a year now by CEO Harald Krueger and it's safe to assume the production model will look a lot like the concept shown in 2012 in Beijing.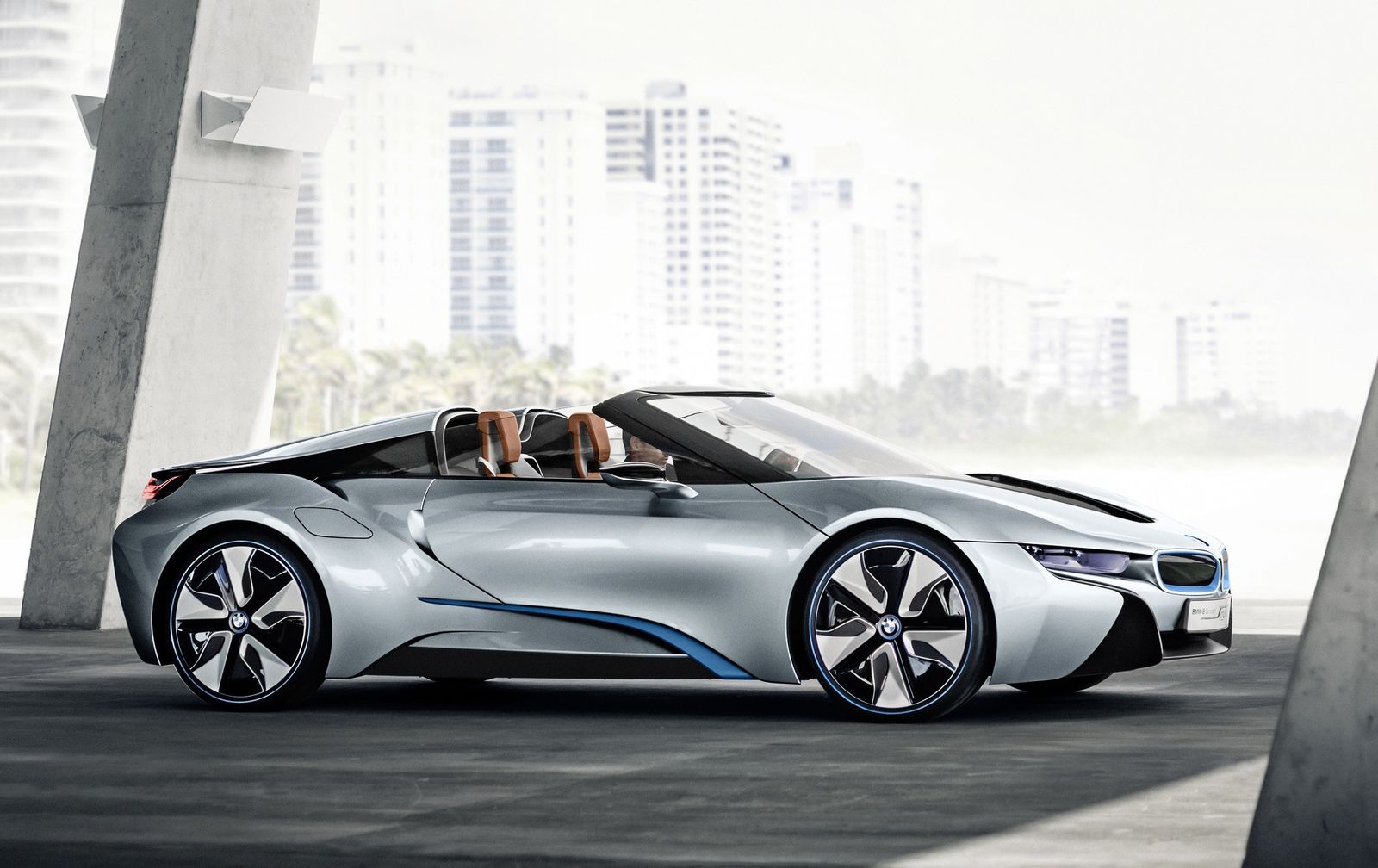 So far, BMW has been hushed on any related info, but rumors circulating the internet speak about a more powerful electric motor and better range courtesy of a larger battery pack. We'll just have to wait and see.
Dacia granted its popular SUV a second generation and officially previewed the new Duster using a set of exterior photos, with other pictures of the interior leaking on the www after the model's online semi-reveal.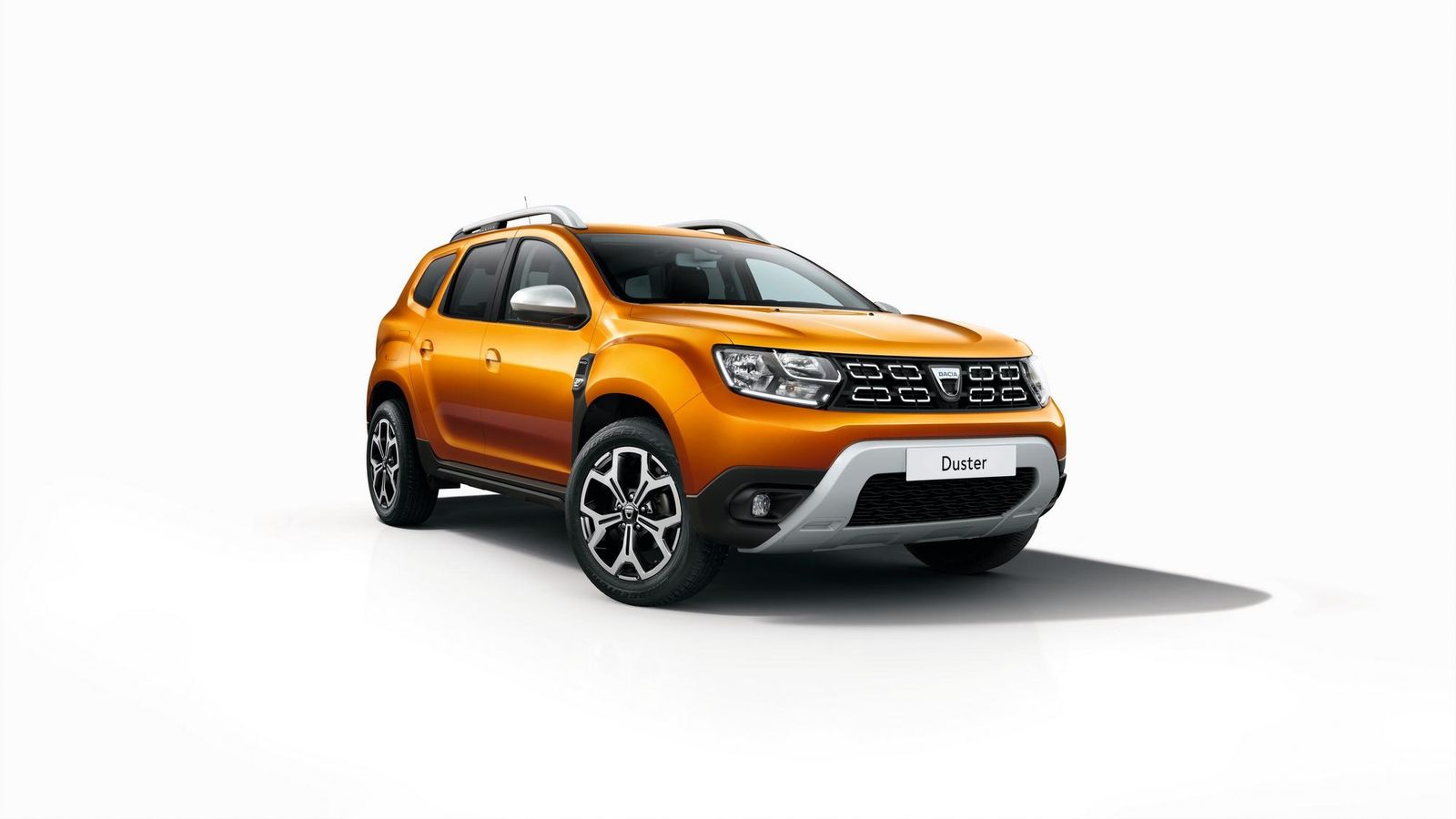 What we know so far about the second-gen Duster is that it will feature LED DRLs, a beefier body and a completely redesigned interior with quality-feel flavor about it. Or at least that's what Dacia says. Again, this is another case of wait and see how the Frankfurt launch plays out.
Ferrari has a new entry-level model that comes to replace the California T. We weren't expecting anything other than more power and more dynamism from Maranello, which is what they delivered.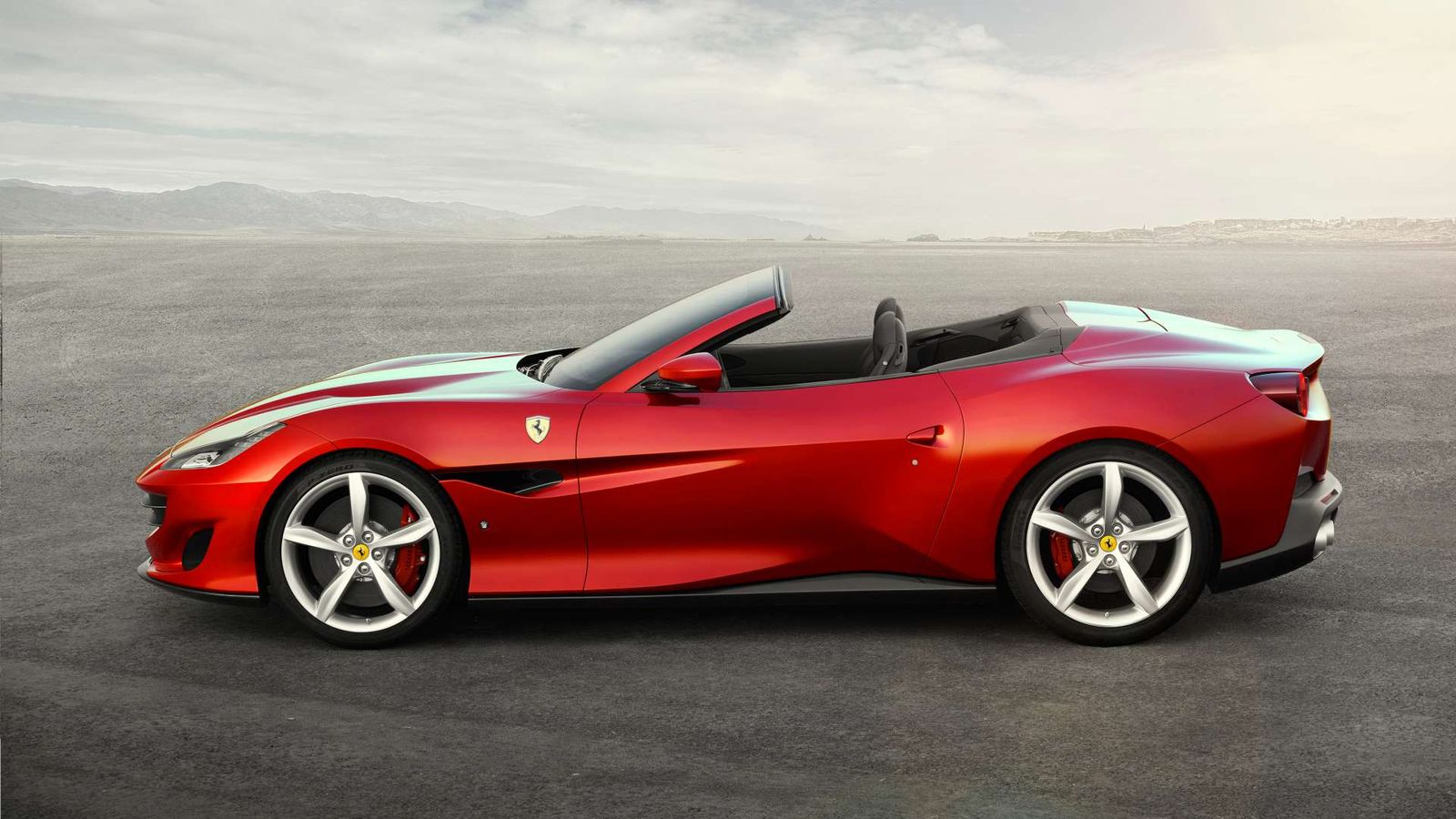 Animated by a 3.9-liter turbo'ed V8 making 600 PS (592 hp) – that's 40 hp over the California T – Ferrari's Portofino clears the 0-100 km/h (62 mph) interval in 3.5 seconds. A plethora of mechanical gimmicks promises a pure driving experience, so we'll take that for granted for the time being.
Hyunday's first-ever hot hatch will take a bow in Frankfurt under the i30 N moniker. In translation, that means we're dealing with a 2-liter turbocharged four-cylinder powerplant with 250 hp on tap, an output that can be boosted to 275 hp with the Performance Package.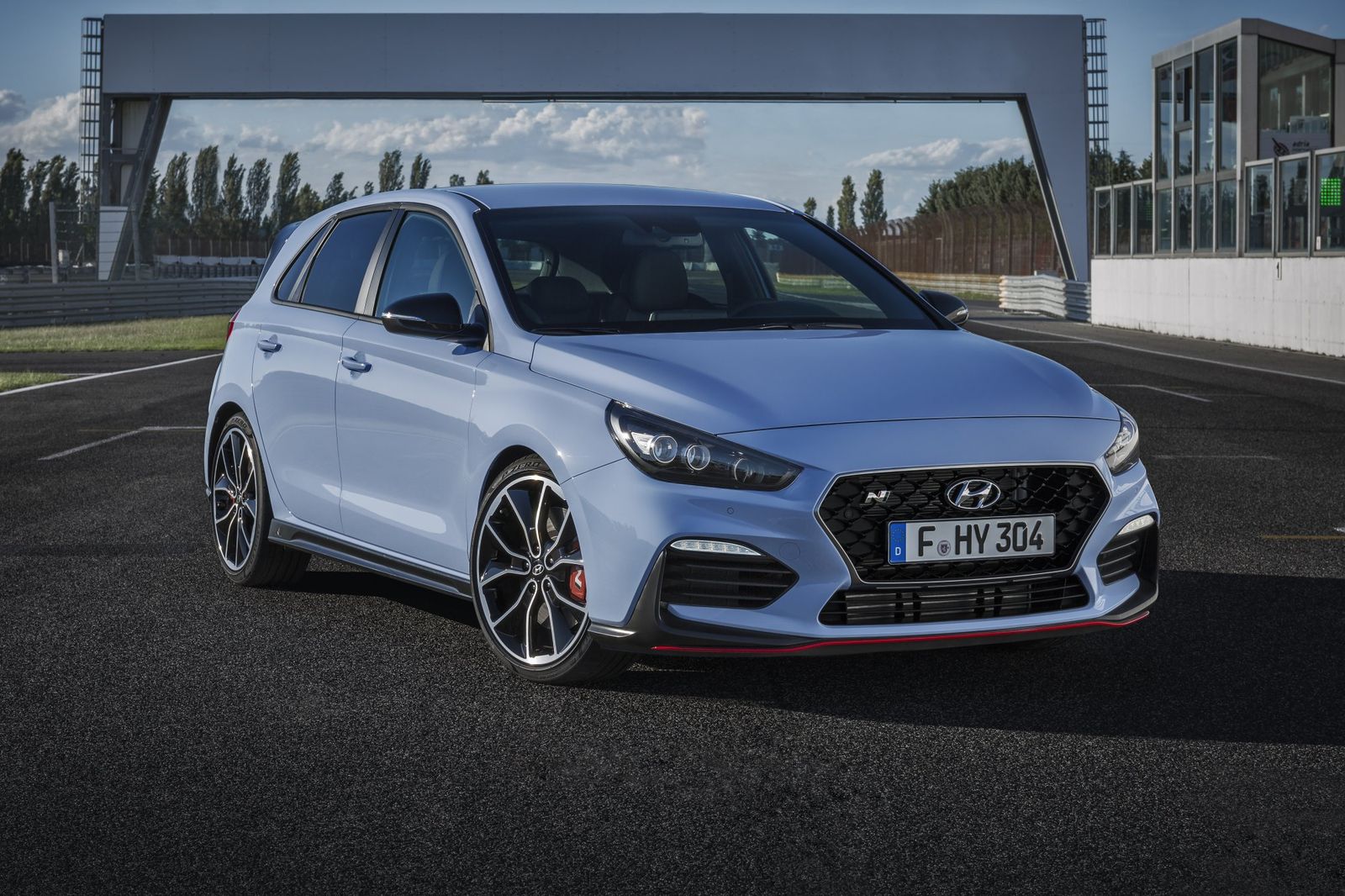 Power goes to the front wheels through a six-speed manual (hurrah!) while visually, we think the i30 N's outer shell speaks for itself. Market debut should happen as 2017 draws to a close.
Jag's baby SUV takes a lot after the F-Type and not as much after the F-Pace as it tries to break some necks in a segment inhabited by the likes of BMW X1, Audi Q3 and Mercedes-Benz GLA.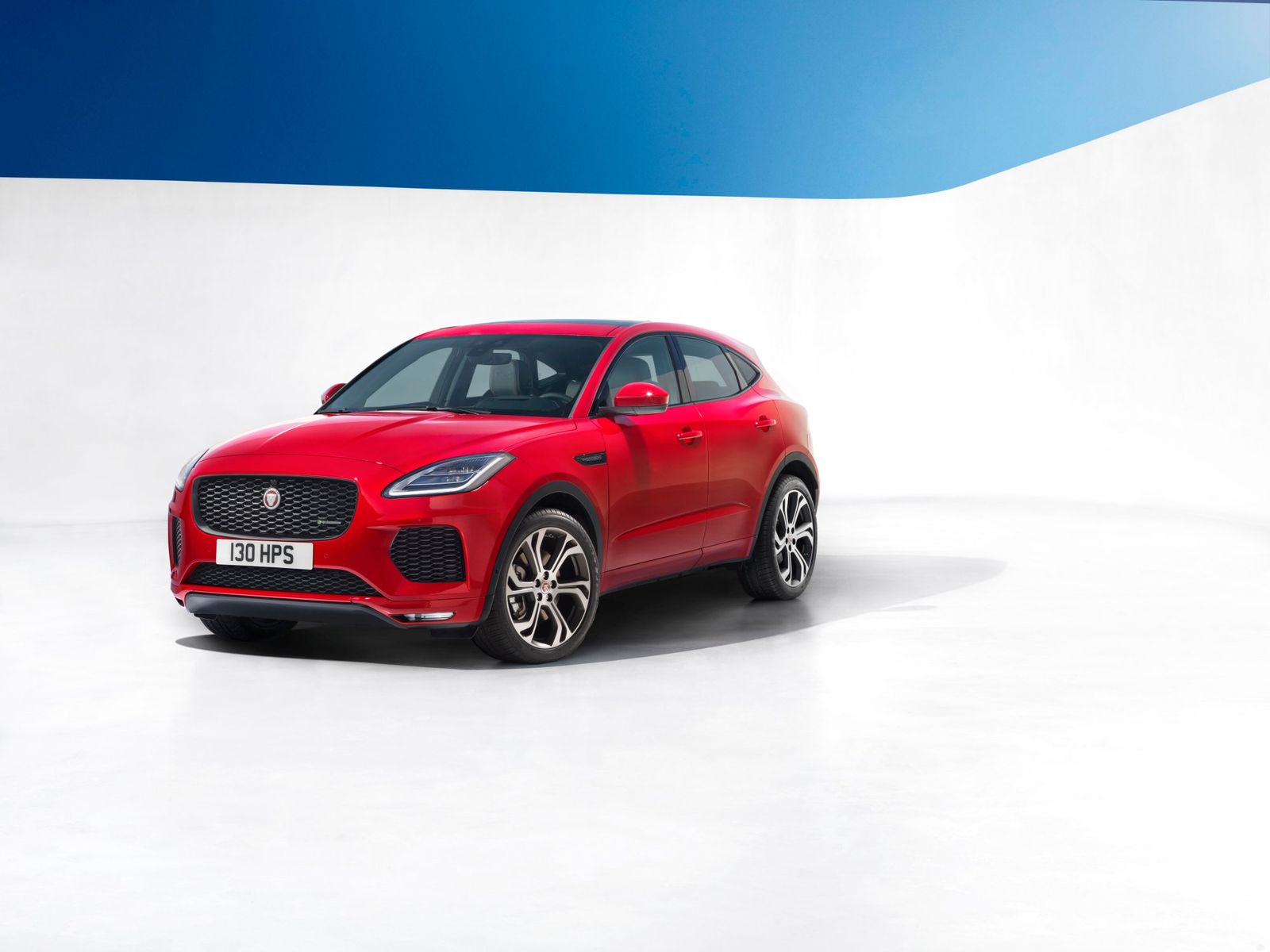 Jaguar says they've developed the E-Pace through intensive testing on the Nürburgring and Nardò circuits, so we should expect a composed ride, at least in theory. Or in Coventry's words, "like any rear-wheel-drive Jaguar."
Kia doesn't want us to call their concept a shooting brake. Instead, they suggest "extended hot hatch." But that's not what got people talking.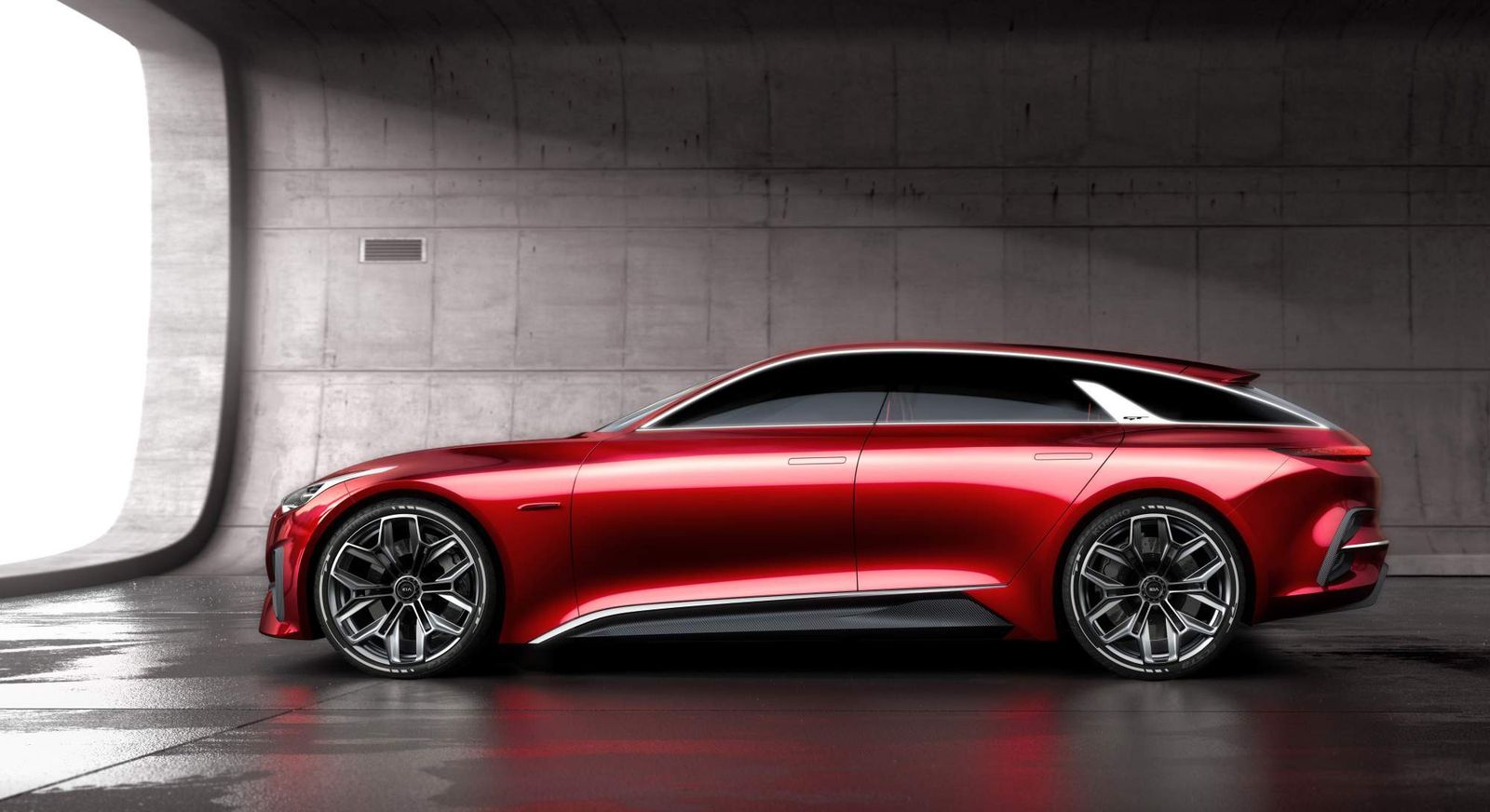 The South Koreans say this design study will preview a new member of the next-generation Kia cee'd family, so we're looking forward to finding out more in Frankfurt.
Of course Kia couldn't miss the small crossover race so there we are, talking about the 2018 Stonic, bound to compete against the Juke, Captur, Kona and the likes.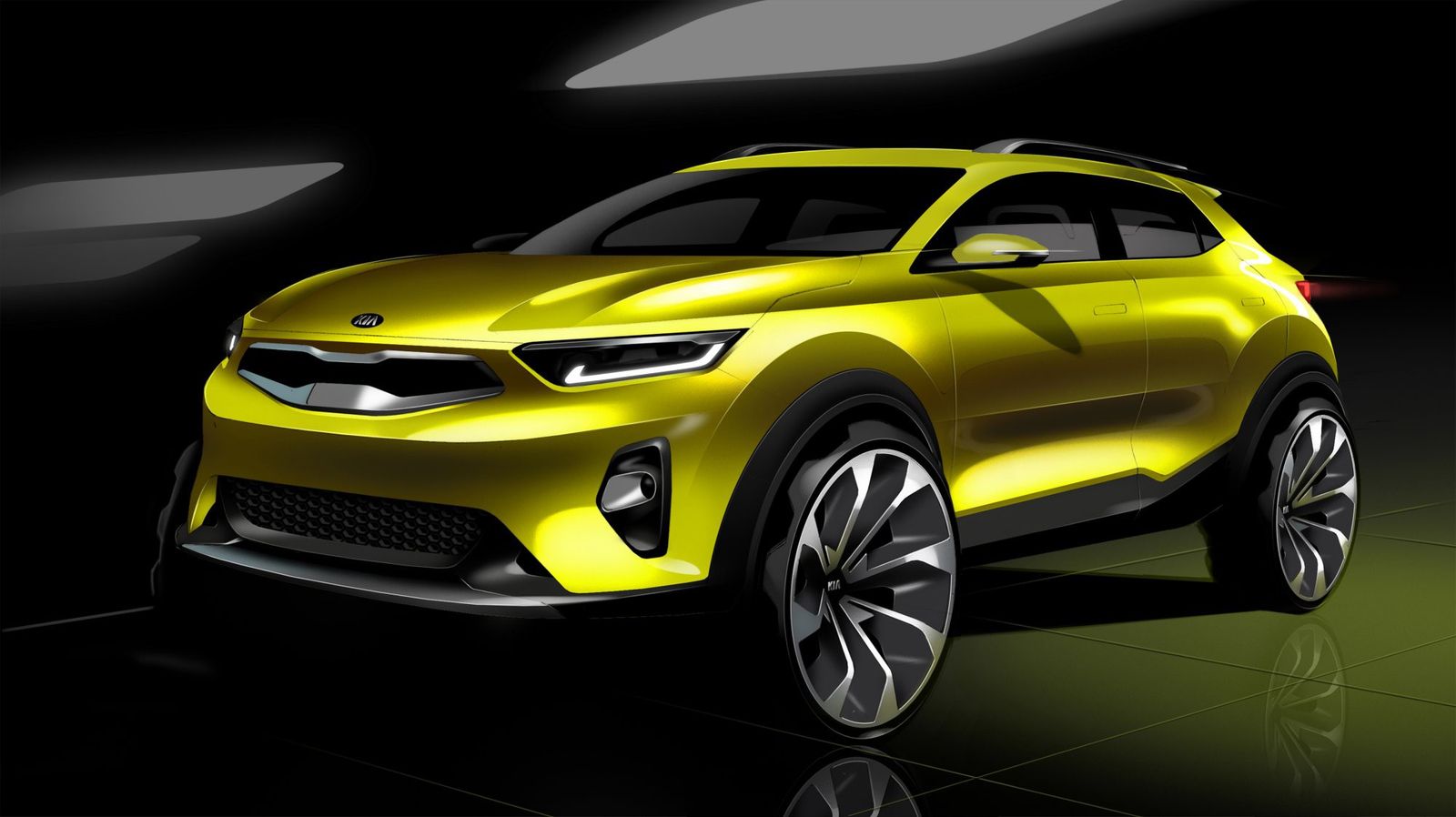 Funny enough, Stonic comes from Speedy and Tonic but on a more serious note, the interior looks a lot like the one available on the Kia Rio supermini, with Kia adding that Stonic will be a highly customizable car.
Just like the coupé, Sant'Agata Bolognese's open-top Aventador S Roadster draws strength from a from a 6.5-liter V12 rated at 740 hp and 690 Nm (509 lb-ft) of torque but weighs just 50 kilos more than the fixed roof model.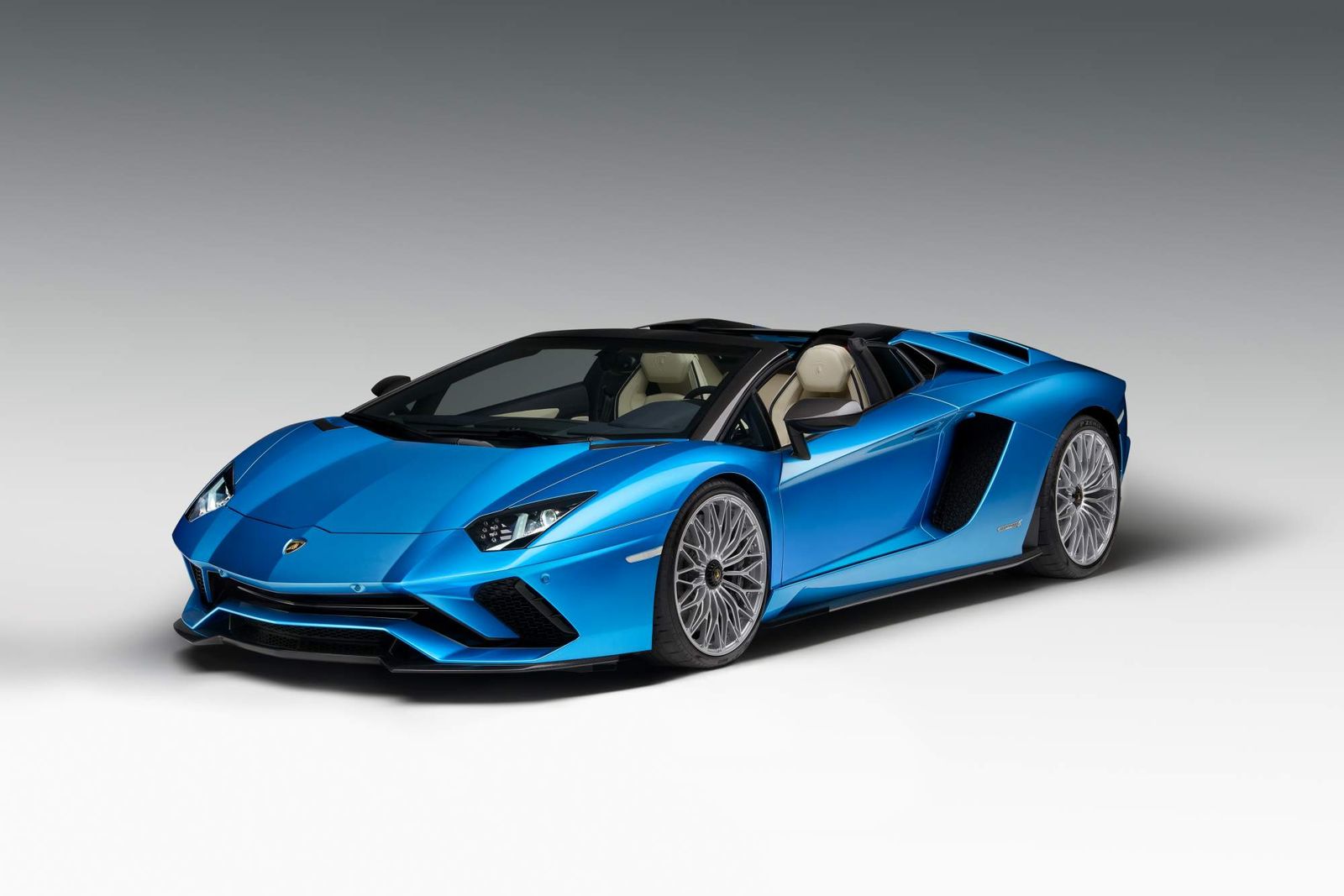 In return, it can still reach 100 km/h (62 mph) from a standstill in 3.0 seconds (0.1 seconds slower than the coupé, but who's counting anyway?) and continue the sprint up to 350 km/h (218 mph, give or take).
In the big boys' league, Mercedes-AMG will display the Project One hypercar, probably one of the most teased, discussed and rumour-wrapped cars to debut this year in Frankfurt.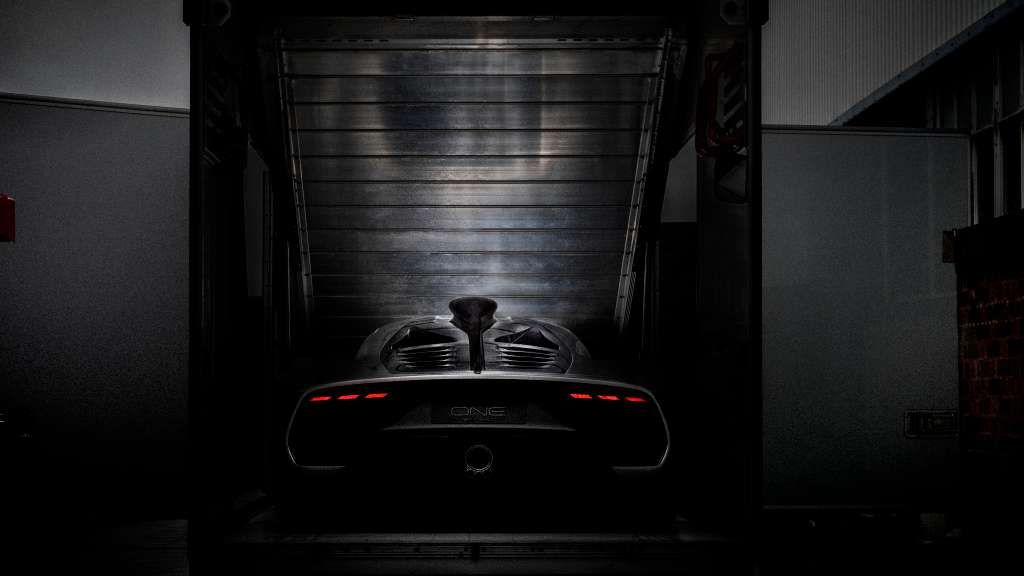 So far, Affalterbach only let out that the Project One will crank out more than 1,000 hp and reach a top speed of over 350 km/h (218 mph). Growing impatient? You should, because we're in for an avalanche of Formula 1 technology.
Mercedes-Benz is putting all the gears to work when it comes to the newly founded EQ sub-brand. That's how Frankfurt will see the EQ A electric prototype in the metal, which will eventually turn into a road-going model.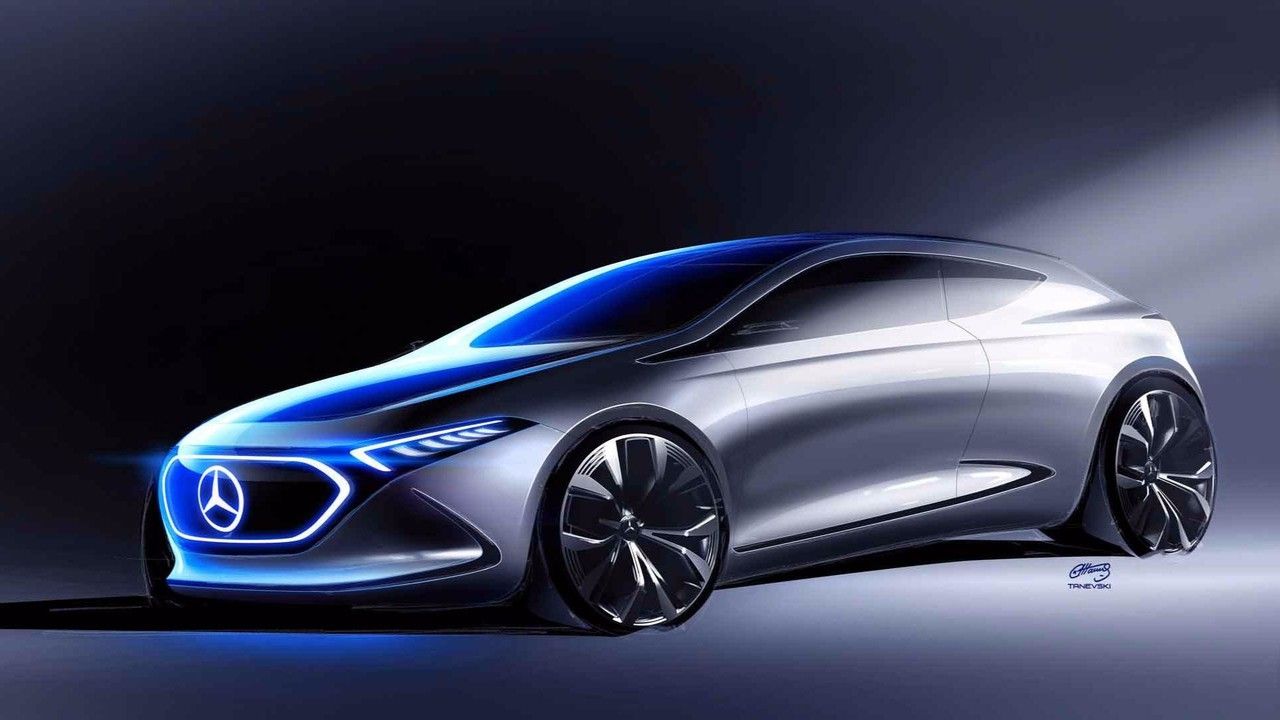 Although the (premium) compact electric car segment is only growing at the moment, Merc's toughest competition comes – that's right – from Germany, impersonated by VW's I.D. and BMW's i3. That's all we know so far, but stay tuned, new details should emerge as IAA 2017 opens its gates.
Stuttgart's opener of the premium midsize pickup segment shares its underpinnings with the Nissan Navara NP300 and Renault's Alaskan, so you can say it's a more glamorous interpretation of the two.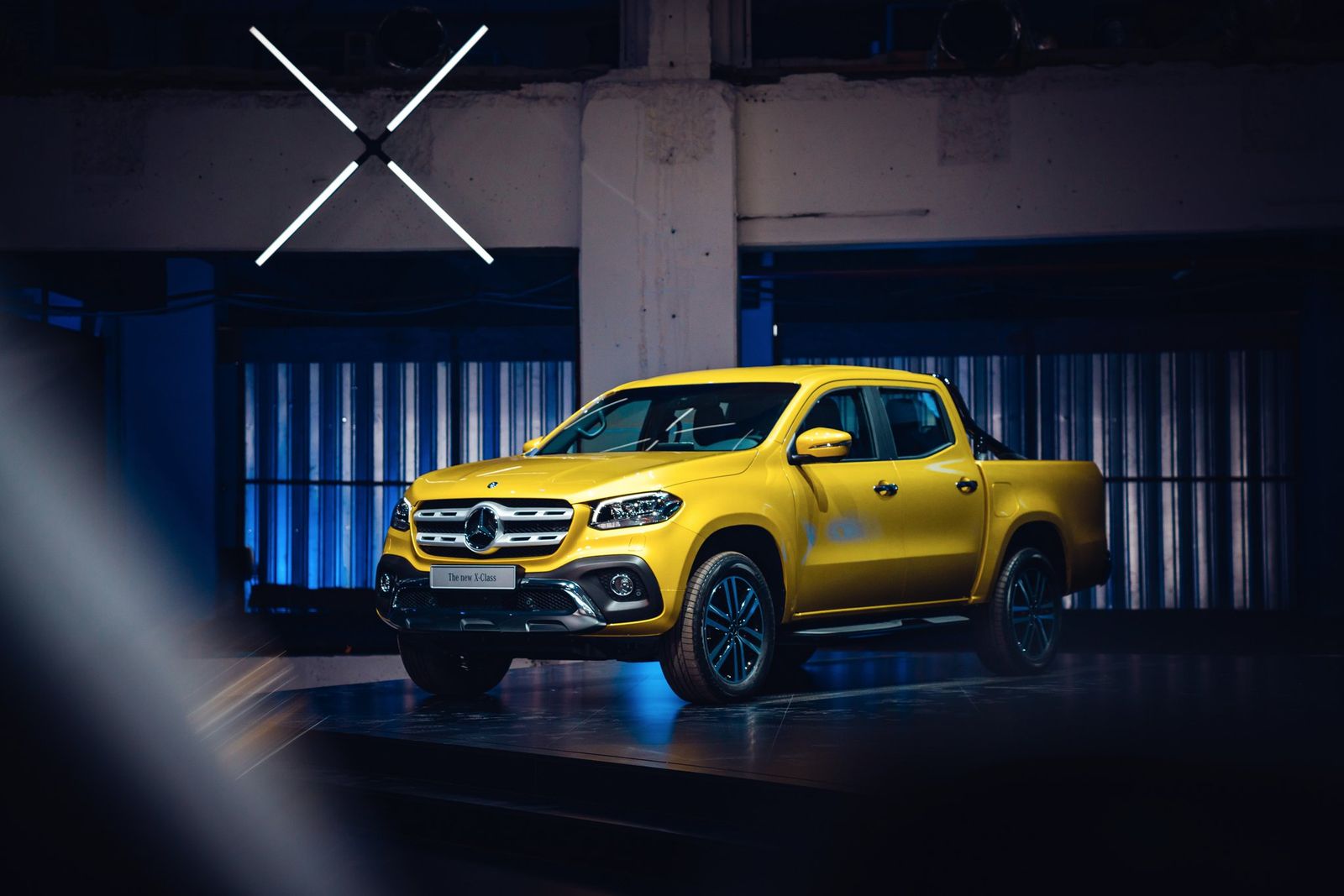 Daimler CEO Dieter Zetsche says the X-Class is "the Supermom or Superdad of cars." All we can tell you is that you can have it either as a diesel or a petrol version, with RWD or AWD and three trim levels that run from rugged to fancy: Pure, Progressive and Power.
Didn't you know? MINI is also eager to get a slice of the EV market – after all, they're also part of the BMW Group – and for that to happen, the brand will bring its own electric prototype in Frankfurt.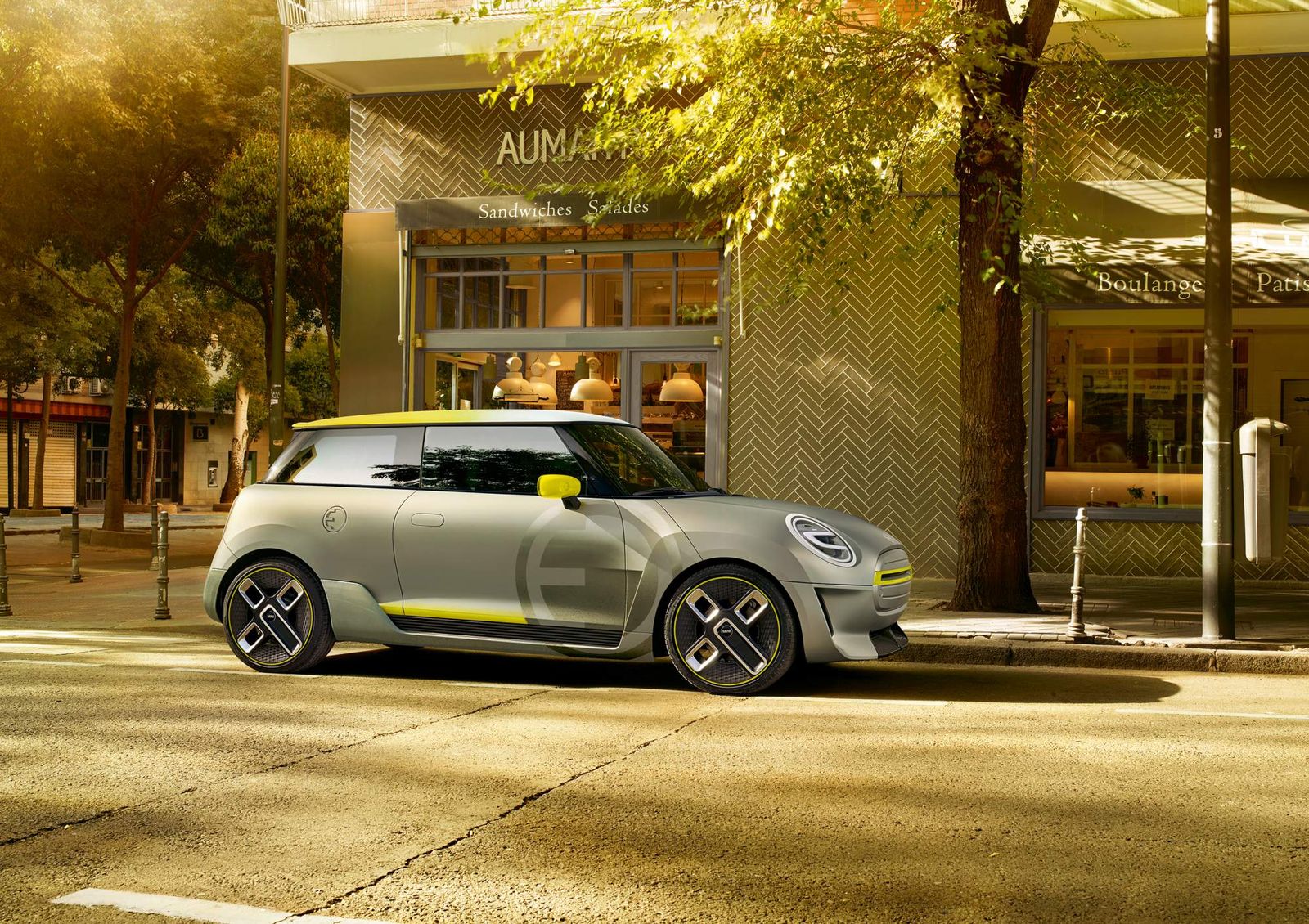 On paper, the MINI Electric Concept shows 19-inch wheels, 3D-printed aero inlays and a tribute to the Union Jack seen on both the cockpit and taillights. No specs have been disclosed yet.
Progress is what defines best the new Leaf, as Nissan insisted to sharpen the EV's looks but also make sure it can go for 378 km (235 miles) on a full charge (NEDC), will EPA ratings say the new Leaf can travel for 150 miles (241 km) provided the battery is fully juiced up.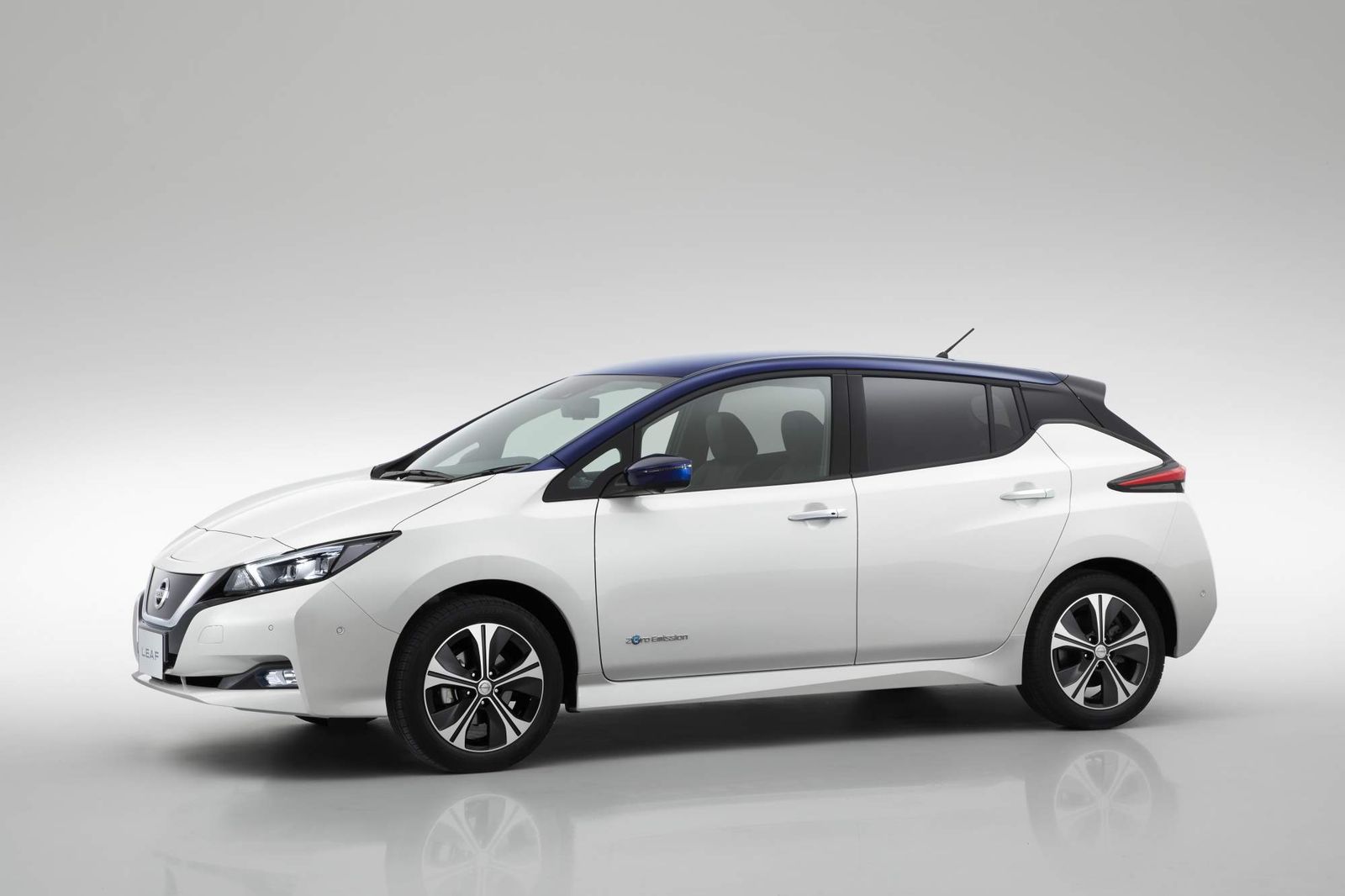 Inside, there's a new seven-inch infotainment system, while the powertrain consists of a 40 kWh Li-ion battery pack connected to an electric motor that makes 110 kW (150 hp) and 320 Nm (236 lb-ft).
Evolutionary rather then revolutionary, Porsche's third Cayenne iteration maintains the rule of being bigger, faster, lighter and more practical than the model it replaces. And since it's the car that saved Porsche from a bumpy financial road, Stuttgart fitted it with its best.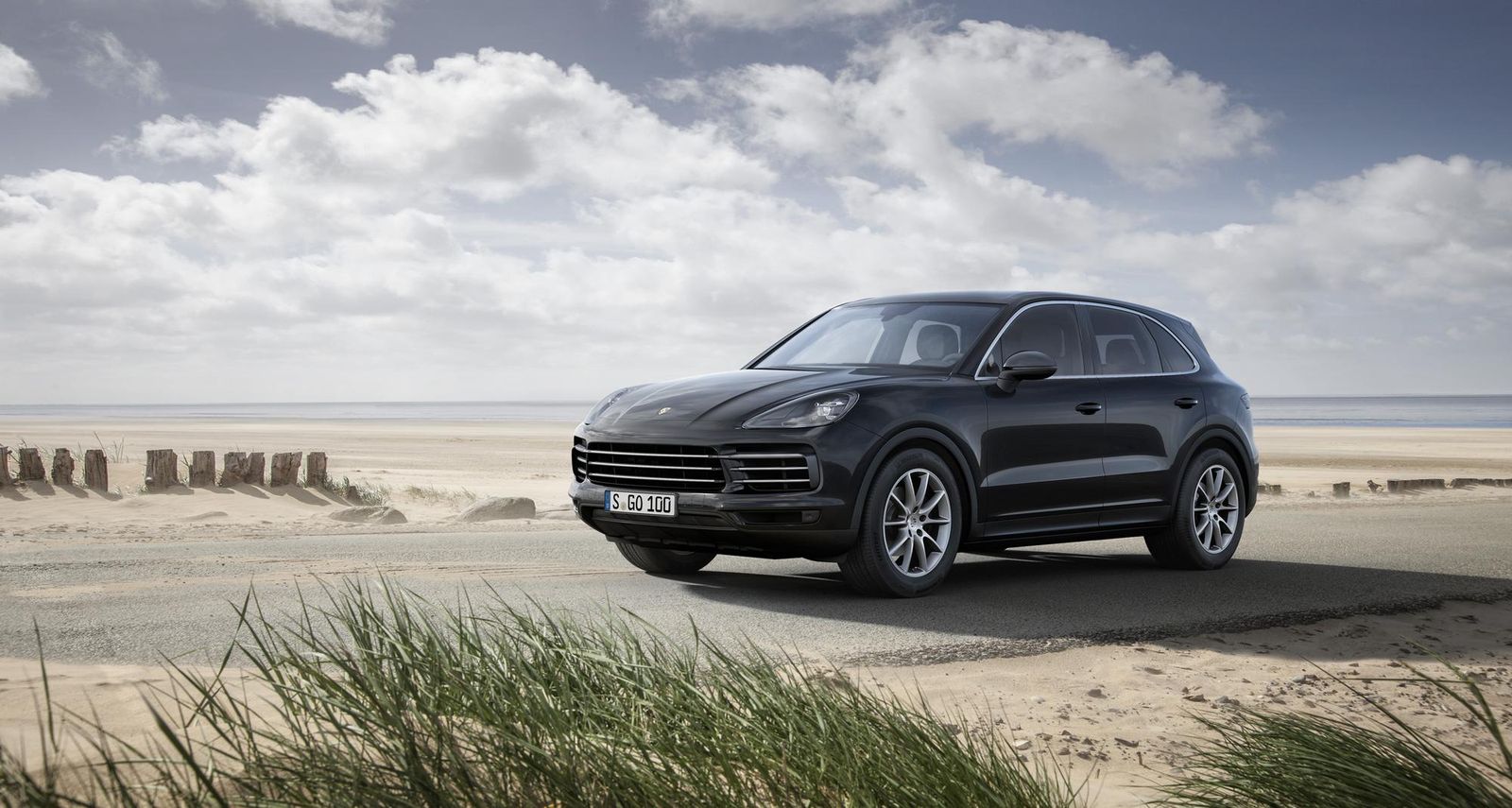 As a result, the new Cayenne gets rear-axle steering, tweaked brakes, a new transmission and a bucketload of tech goodies, including an Off-Road Precision app. Need we say more?
Just an Ibiza on stilts? Could very well be, as the new Seat Arona shares architecture with the supermini named after an island but also with VW's Polo and T-Roc.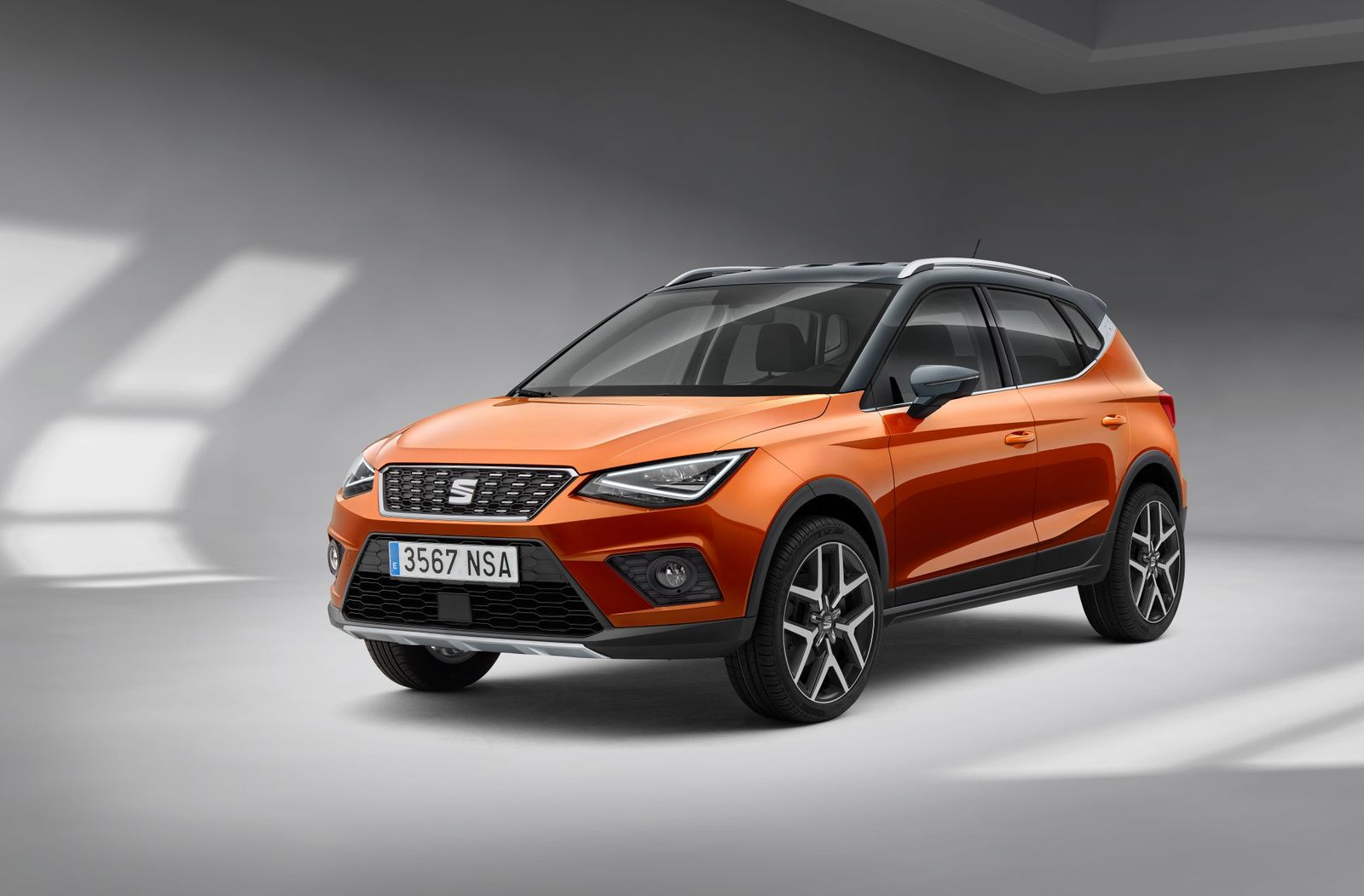 Even the exterior screams Ibiza, but when it comes to the interior, Seat claims the Arona ups the ante when it comes to headroom and cargo space. No mention of all-wheel drive so far, although the Volkswagen T-Roc gets its.
Essentially a shorter Kodiak, Skoda's Karoq follows the footsteps of the Yeti (the car, not the imaginary ape) but adds more room inside, modern tech and new engines.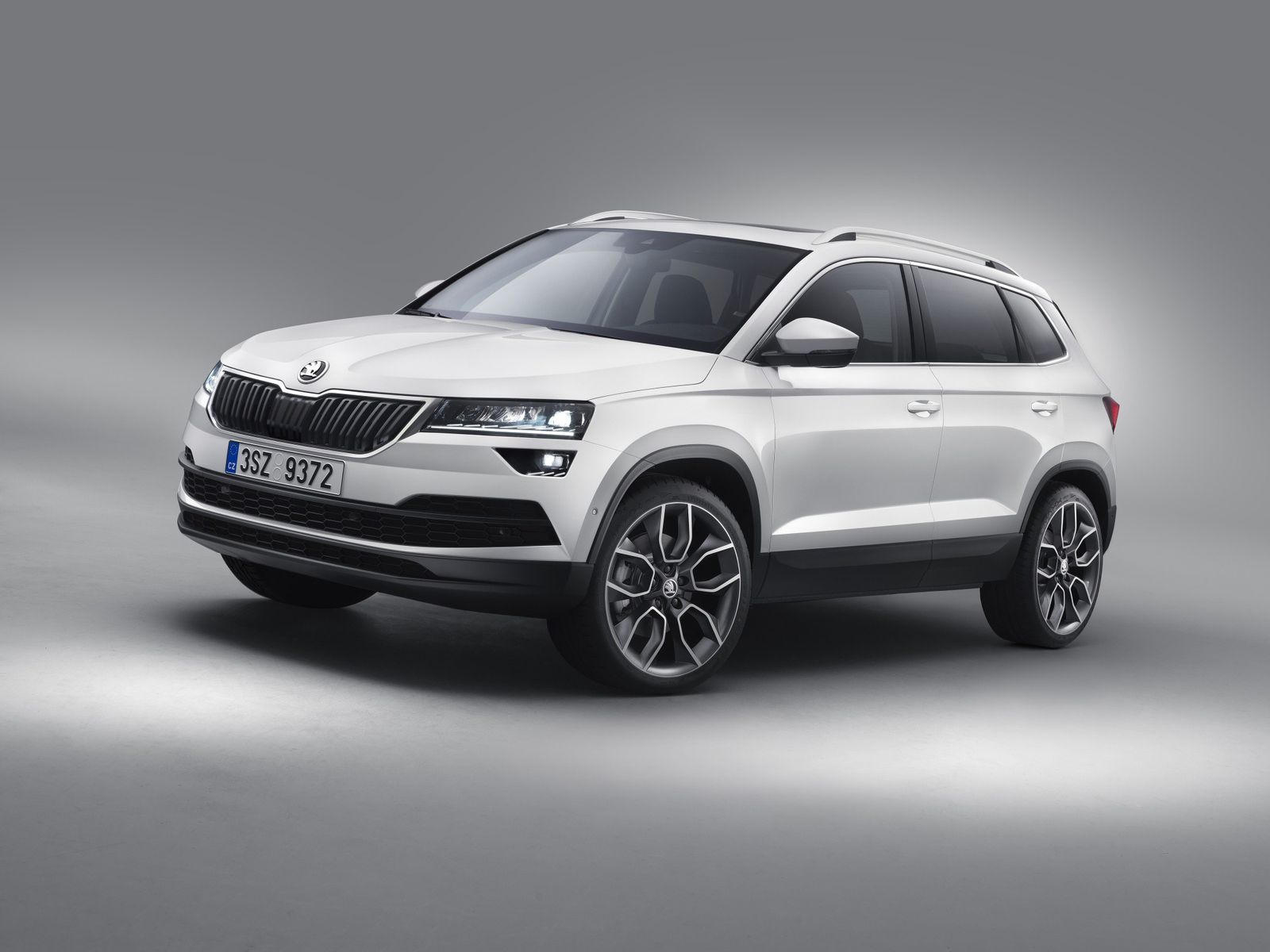 Although its internet baptism happened some time ago, this year's Frankfurt motor show will be the first major stage it steps on.
Opel/Vauxhall has also been working on a compact SUV to join the existing Mokka X and Crossland X, therefore, get ready to welcome the Grandland X.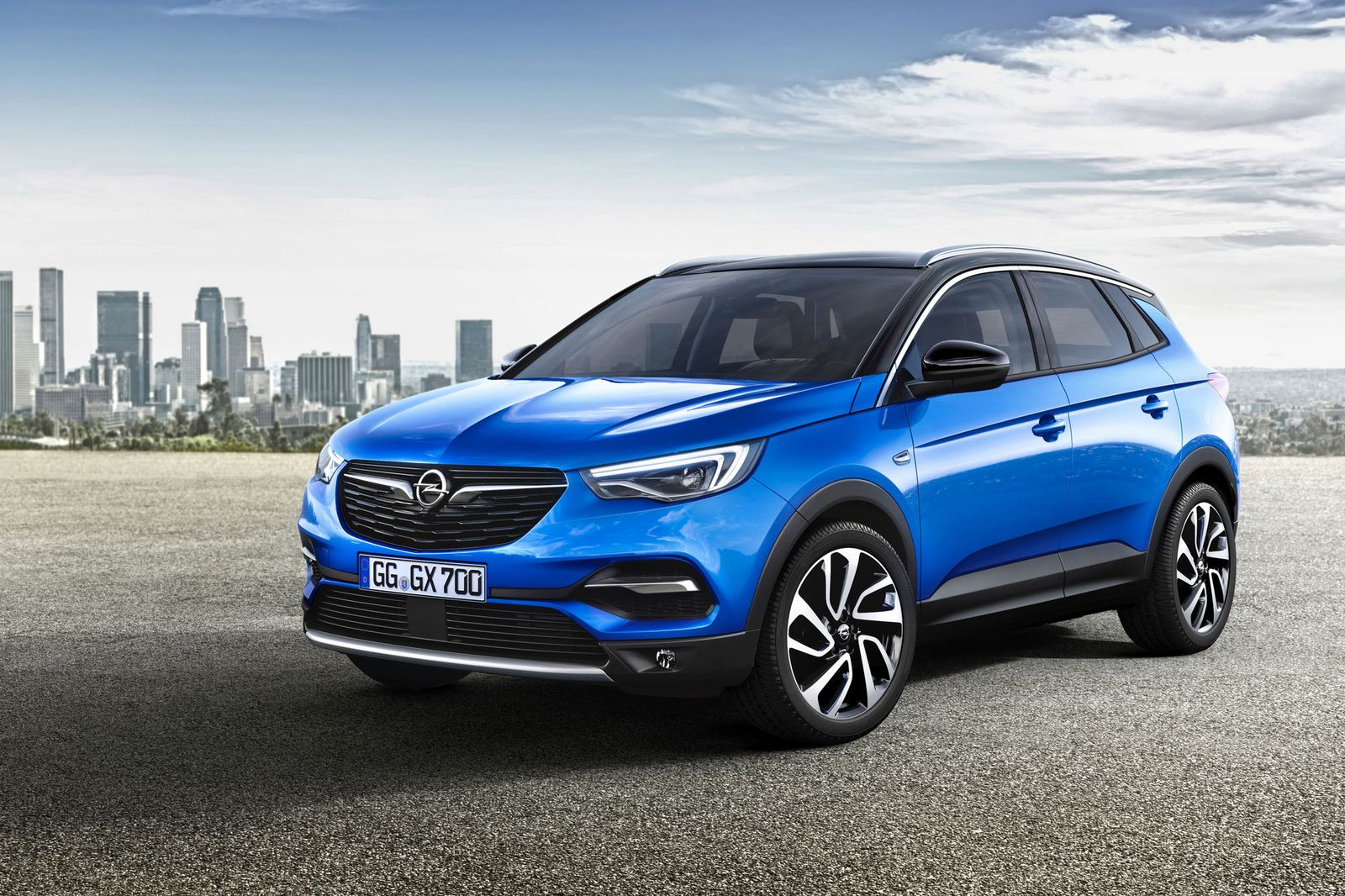 Visually, Grandland X borrows plenty of styling cues from the lower slung Astra and Insignia, both inside and out. Opel also mentions the existance of five driving modes and the so-called electronic Grip Control feature for enhanced traction. No word on an all-wheel-drive setup, but we'll find out more next week.
A part of Wolfsburg plan of invading every niche and sub-niche out there, the T-Roc CUV (or compact crossover, if you wish) slots under the Tiguan and sits on the brand's MQB architecture with assembly being handled by VW's Portugal plant.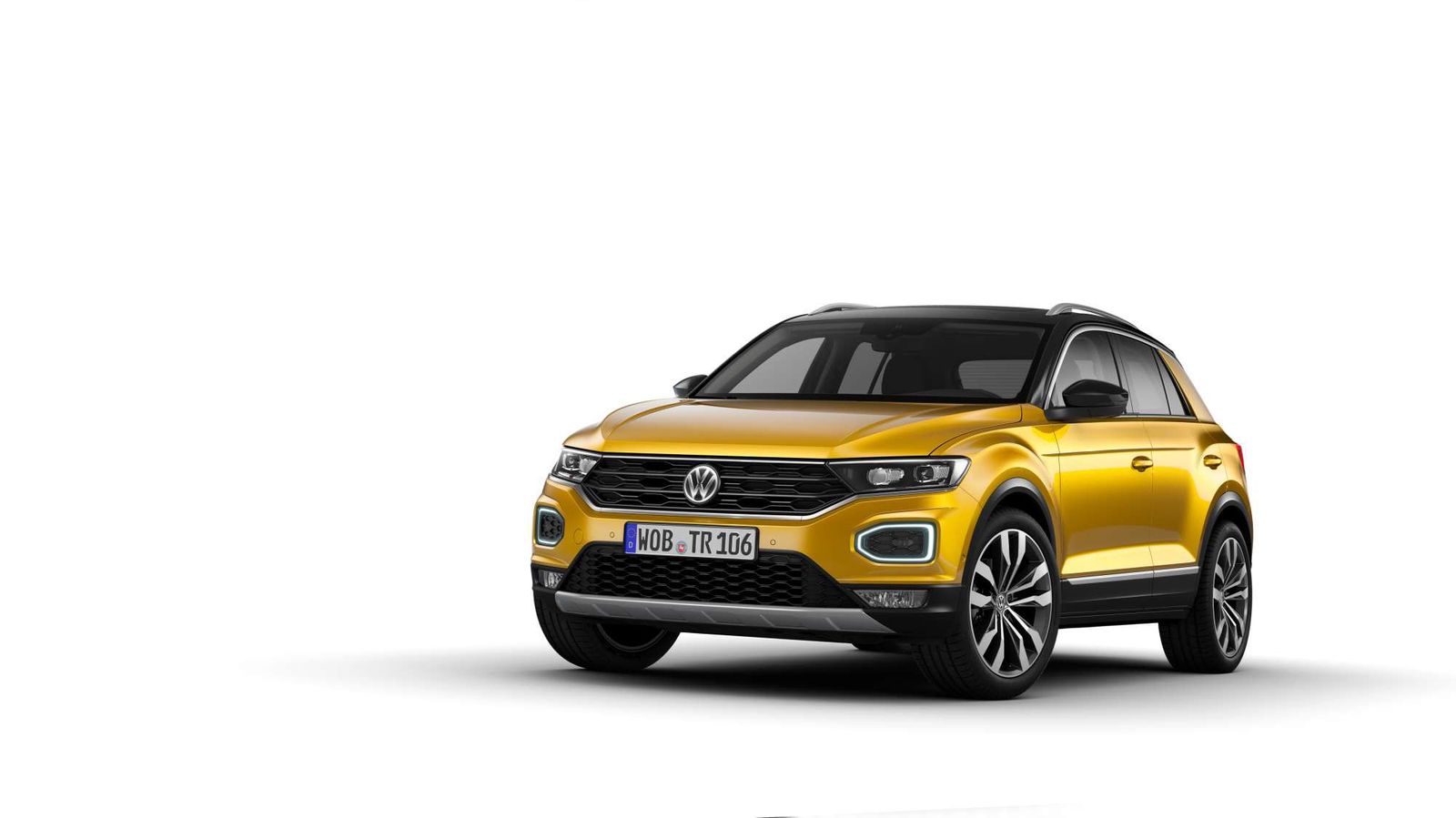 With no less than six engine on offer (three petrols and three diesels) and a hi-tech interior (provided you tick all the right options). We'll get the feel of it in Frankfurt and come up with impressions.
Golf's smaller sibling – the new Polo, revealed earlier this summer during an event in Berlin – takes a lot after its big brother in terms of design and interior features.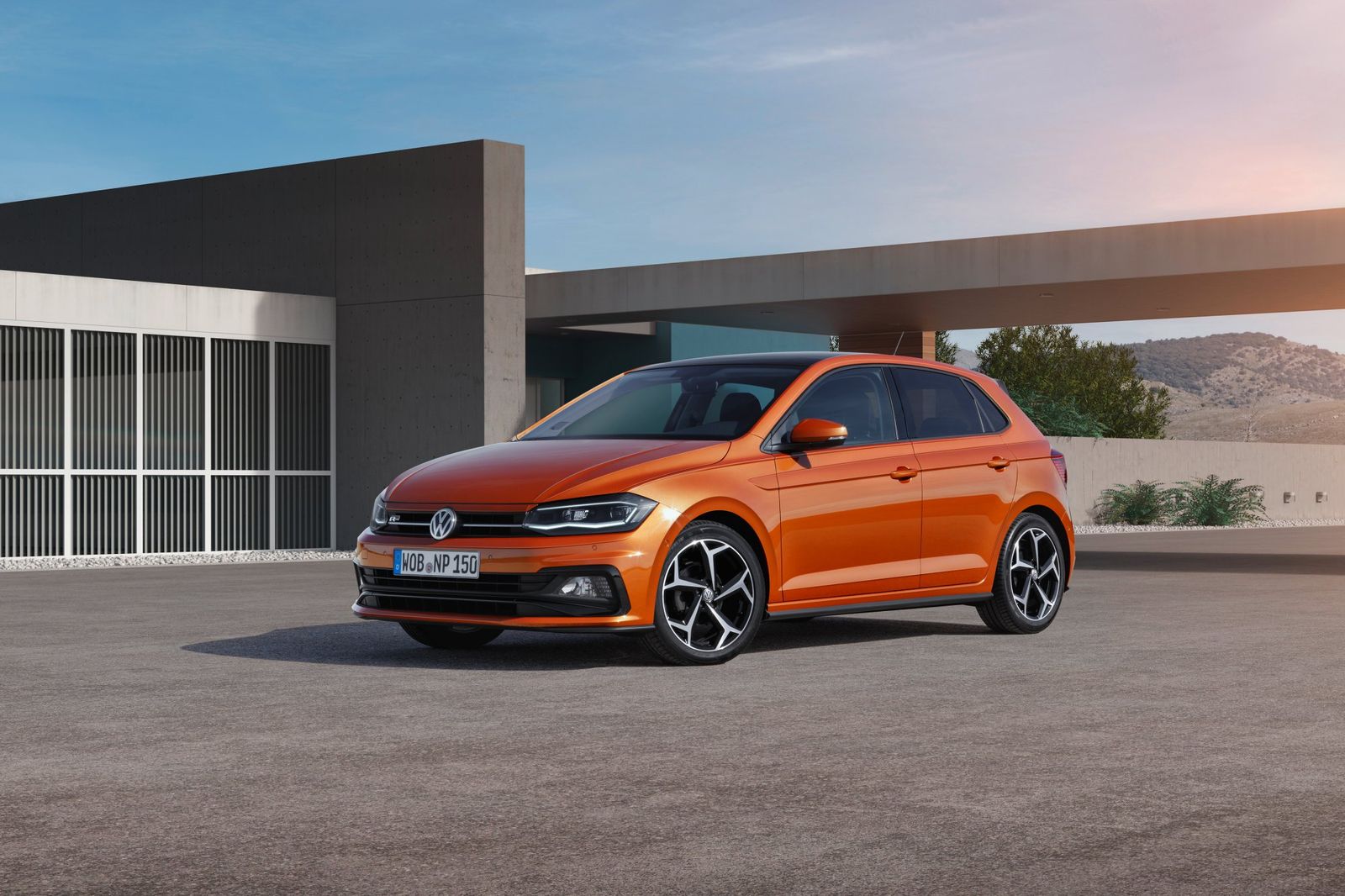 Now in its sixth generation, the Volkswagen Polo is more mature and more tech savvy. It's also the first VW Group model to receive the Active Info Display digital instrument cluster.